Female legislators hope to be a 'force to be reckoned with' at first caucus meeting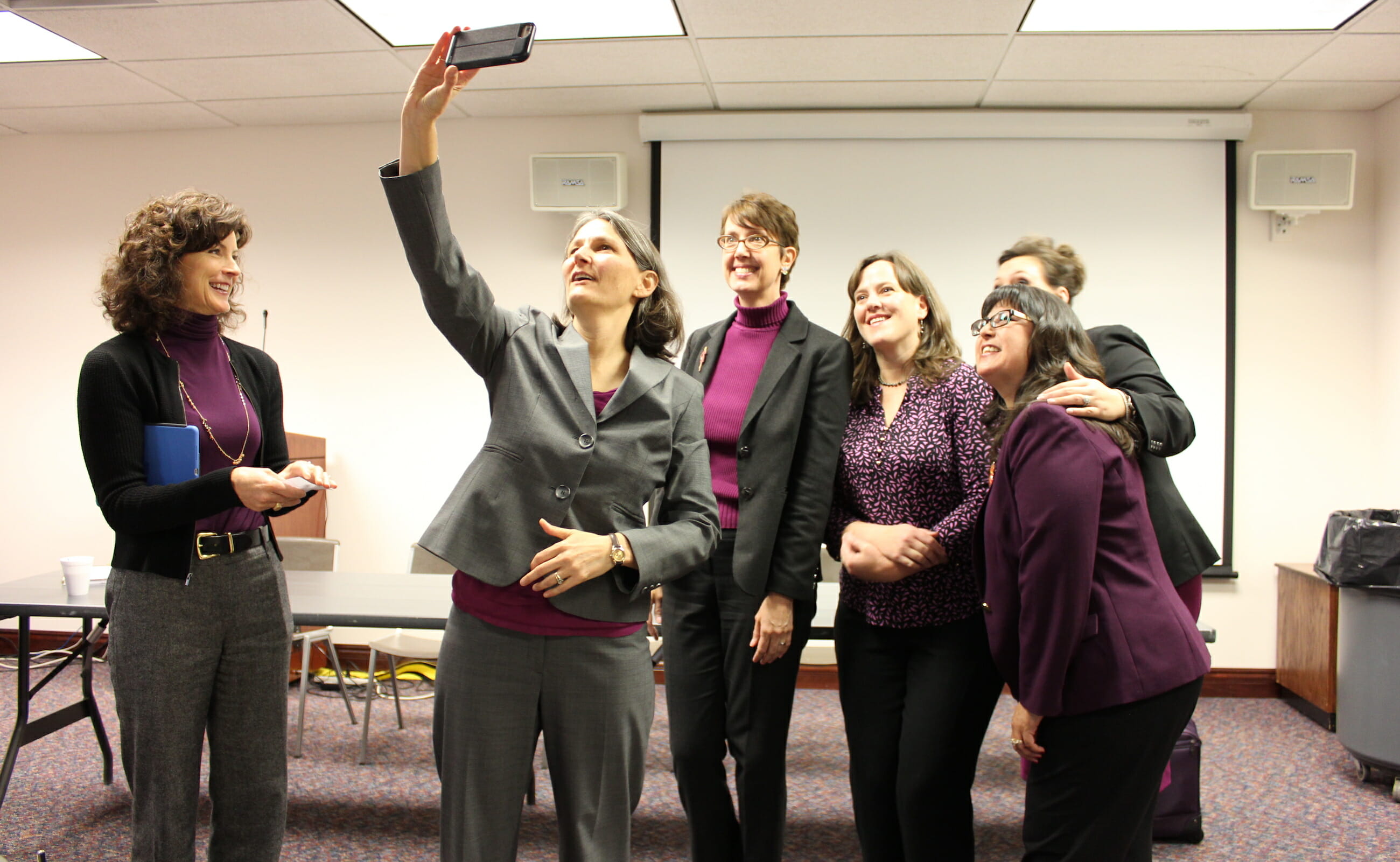 Men have long dominated the halls of the Nevada Legislature — male legislators, male lobbyists and male reporters — and, to some extent, they still do.
But on Friday morning there was at least one room in the legislative building where women ran the show, at the first meeting of the newly-formed, bipartisan Women's Caucus. Formation of the caucus was announced last month with the goal of advocating for legislation, programs and services that benefit women, children and families.
The tone of the meeting was largely introductory and feelgood, with a bipartisan cadre of female legislators and lobbyists packing the room. The women raised their hands and chuckled when asked whether they had ever had a man tell them they were overreacting, had ever been interrupted by a man or been mansplained to.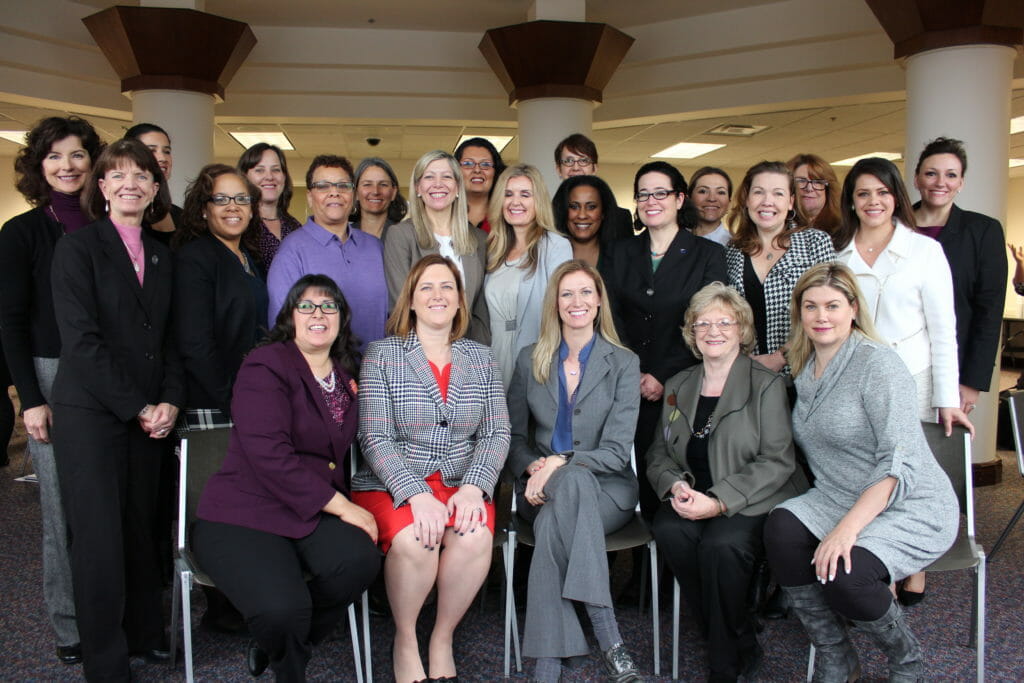 However cursory the caucus's first meeting was — rushed by a scheduled Assembly floor session — the women hope to "become a force to be reckoned with" in Nevada politics, in the words of nonpartisan Sen. Patricia Farley, who organized the caucus.
Farley said the women will be asked to bring forward their top three bills to the caucus for discussion. The women will then hear presentations on legislation at their meetings, which will be scheduled every other week, before voting to support legislation as a caucus.
It'll take at least 75 percent approval from the women to get the caucus's stamp of approval, Farley said. She anticipates the caucus will start off with legislation where the group can find some consensus but hopes that they can move onto bills likely to cause disagreements and show that they can work through their differences in a civil and productive manner.
There will also be a social aspect of the group "to build our web and our friendships," spearheaded by Republican Assemblywoman Jill Tolles, Farley said.
"If you look at the women who are elected, we have some outstanding women," Farley said. "Every single one of them is impressive in their own right, and I think the outside world sees that."
Nevada has 25 female legislators, 17 in the Assembly and eight in the Senate, making up 40 percent of state lawmakers. The state is tied with Colorado and Vermont for the highest percentage of female legislators, according to the Las Vegas Review-Journal.
Farley said she felt she was in a unique position as a nonpartisan to bring the group together.
"If it was started by Republicans, the Democrats might not go. If it was started by the Democrats, the Republicans might not go. Right? So, I figured I should start it," Farley said. "Everybody likes me. I'm Switzerland."
And, indeed, Republicans and Democrats alike showed up to the event, from Republican Assemblywoman Lisa Krasner to Democratic Sen. Yvanna Cancela.
Both Senate Majority Leader Aaron Ford and Speaker Jason Frierson addressed the caucus at the beginning of the meeting thanking the women for coming together and offering to assist them in any way they can.
"I think this reflects the spirit of what we want this session," Frierson said. "No man in this building should be threatened by your existence."
Farley also said that Assembly Minority Leader Paul Anderson had also been invited to speak — which he disputed on Twitter — and that Senate Minority Leader Michael Roberson was out of town.
Addressing the group, Elisa Cafferata, chair of the Nevada Commission for Women, said she was hopeful that the Women's Caucus would work with the commission to spearhead programs and policies beneficial for women. The Legislature approved reactivation of the commission last session after more than two decades of inactivity.
Cafferata told the caucus that she hoped that the women would "not speak ill of other women legislators, encourage that standard in your caucuses and not let women run each other down."
Sondra Cosgrove, president of the League of Women Voters Las Vegas Valley, told the women that she hoped they would focus on civility this session.
"The media likes to pay attention to people who are misbehaving and not people who are actually doing their job," Cosgrove said.
Comment Policy (updated 4/20/2021): Please keep your comments civil. We reserve the right to delete comments or ban users who engage in personal attacks, use an excess of profanity, make verifiably false statements or are otherwise nasty. Comments that contain links must be approved by admin.