Five takeaways from state unemployment agency's latest budget hearing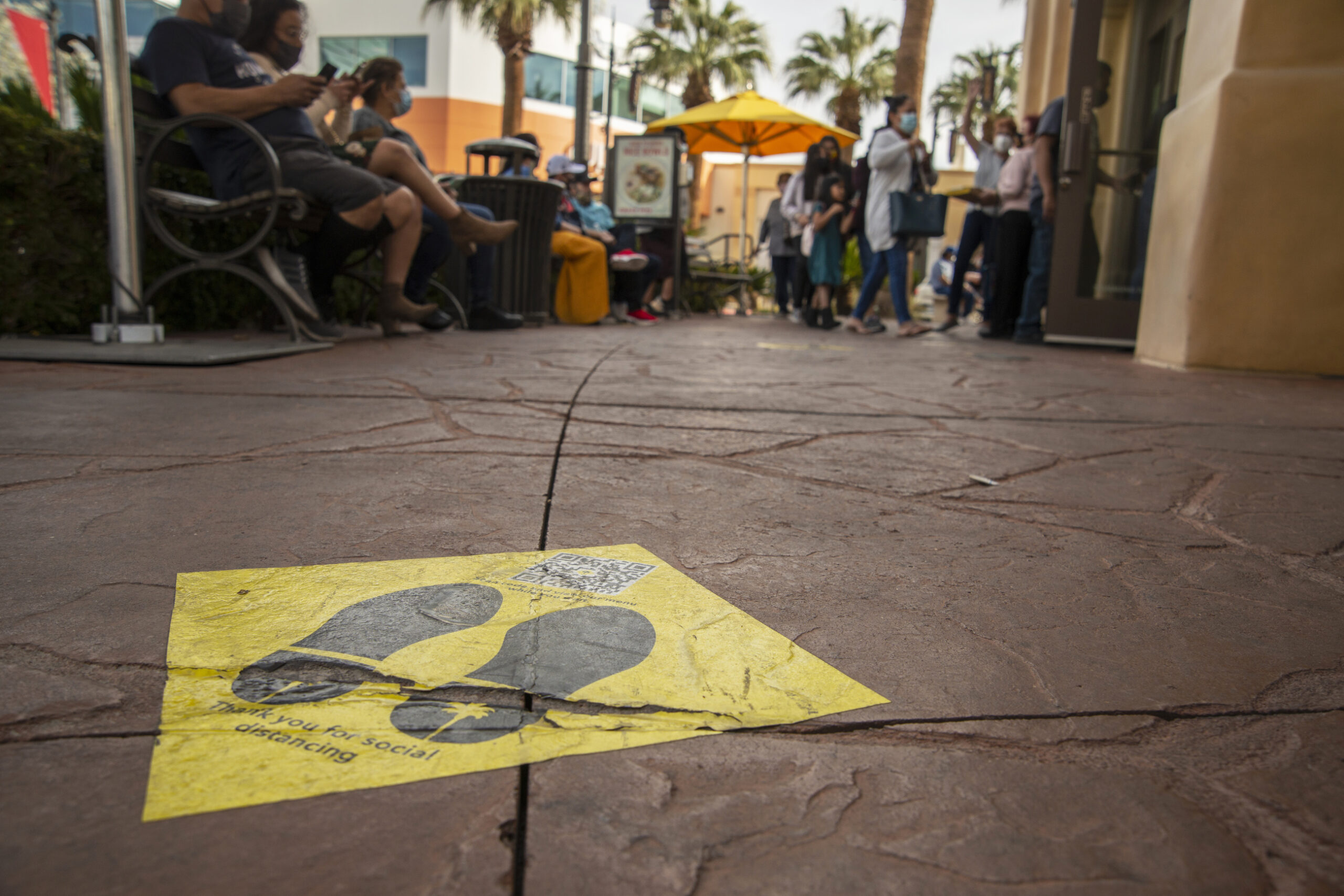 Officials with the Department of Employment, Training and Rehabilitation (DETR) briefed lawmakers again Tuesday about their budget, with a focus on amendments that reflect how the agency is using $16 million in additional federal grants to field an unprecedented wave of joblessness.
But they also discussed challenges in implementing the benefit extensions coming through the latest round of federal COVID relief.
Here are some highlights from the discussion.
The unemployment surge is lasting longer than expected.
Even as Nevada's headline unemployment rate has dropped from its peak of 28.2 percent last April to 8.1 percent in January, the number of weekly claims DETR fields is equivalent to nearly one in five members of the Nevada workforce. In the most recent week reported, there were 281,931 claims filed seeking a week of benefits out of a workforce of about 1.5 million.
"We originally were very wildly optimistic and were hoping that we would no longer need these positions as of July 30 this year," said DETR Administrator Elisa Cafferata. "And unfortunately, the needs still remain high. We are still seeing a large number of new claims come in with new programs at the federal level and new extensions of the existing programs."
With a backlog still to work through, she said she expects the positions would be needed for another year — through the fiscal year ending in mid-2022.
"It is our permanent goal that we get caught up and get current, and then continue to more of, sort of, a normal order of operations in the second year of the biennium," she said.
DETR has still not received all the guidance it needs to implement the American Rescue Plan.
Cafferata said that DETR has received "preliminary guidance" about how to implement the unemployment extensions and other provisions in the American Rescue Plan.
"We are still getting guidance from the Department of Labor in terms of the extensions and the new policies that are rolled out," she said. "We're expecting more detail on that."
The time it takes from when the president signs a bill into law, to when the specific procedures of implementation are spelled out, has led to delays in previous COVID relief bills. Three months after the late December stimulus bill was approved, the agency was still not caught up on paying all eligible claimants; officials expected this time to be better because the programs had not entirely lapsed before being renewed, as they had last time.
The agency has budgeted for extra staff to handle the surge, but about one-third of the positions remain unfilled.
DETR has approval for 183 "intermittent" positions to help it handle the current surge of activity. Among the positions in the budget:
Sixteen staffers on the technology team to help with tasks including reprogramming, setting up temporary staff with computers and access, and conducting "cybersecurity forensics."
"We really have not added any staff to this team for years, although the technology, equipment, and the number of programs we've added has increased substantially," Cafferata said. "Having the support together to implement all of these programs will be critical for us continuing to catch up on the work that we have to do."
A PIO dedicated to engaging with claimants. "We recognize… and want to respond to the need to be more proactive in our communications with claimants," Cafferata said. "The Strike Force identified a need to engage directly with claimants."
94 call center staff. Cafferata said the plan is that these representatives are cross-trained so they are increasingly able to resolve issues in both regular unemployment and Pandemic Unemployment Assistance (PUA).
36 fraud support staff to approve waivers for overpayments, unfreeze benefit debit cards and review cases of questionable identity.
She said the agency has 64 vacancies among the budgeted temporary staff positions, and is in the process of filling some but struggling to fill others.
"We have seen some turnover, especially in the claims representative sort of level of job," she said. "Those are pretty challenging positions at the moment. If you're answering the phone, it's not the most fun time you could ever have."
The agency is experiencing technical difficulties as it implements the latest bill.
A new federal bill requires ID verification of PUA claimants for their initial claims and weekly filings. The state has been sending emails to claimants or a link in their claims portal directing them to go through the platform ID.me to affirm their identity.
"It is new but it is a legit request. That is a response to the federal law," Cafferata said.
One glitch that emerged was a vendor error in which claimants who needed technical support were directed to Arizona's phone number. Cafferata said they hoped to have the issue fixed on Tuesday, the day of the hearing.
Another problem showed up when claimants' prior weeks of claims disappeared from their online portals while the agency was trying to add new weeks of benefits in accordance with the latest bill. Cafferata said that the records still exist, but the vendor needs to restore the visibility, and that "we hope to have that done as soon as possible."
DETR responded to claimants who receive calls from an unknown number.
Sen. Scott Hammond (R-Las Vegas) asked how claimants would know, when they received a call from an unknown number, if it's from DETR or a potential scammer.
The agency said that when agents are working remotely, a call would show up as a main number for DETR, instead of showing a precise extension for the agent.
Comment Policy (updated 4/20/2021): Please keep your comments civil. We reserve the right to delete comments or ban users who engage in personal attacks, use an excess of profanity, make verifiably false statements or are otherwise nasty. Comments that contain links must be approved by admin.