Follow the Money: Pharma companies spend big on Nevada lawmakers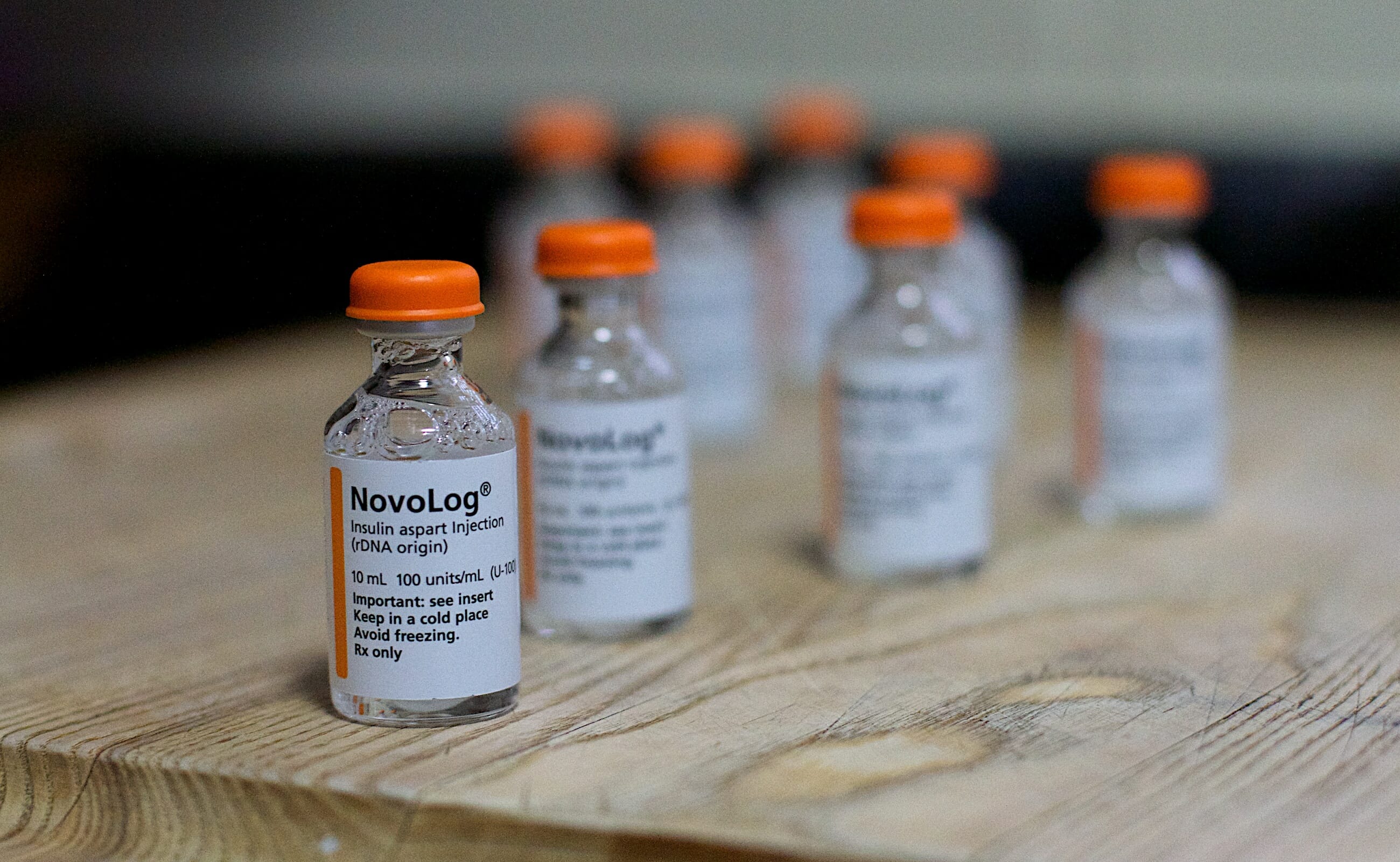 Between a heavy union presence and immense pressure from industry players, next week's hearing on a major pharmaceutical regulatory measure, including price controls on diabetes medicine, promises to be one of the hardest fought battles of the 2017 session.
But campaign donations point to the outsize influence members of the pharmaceutical industry wields among Nevada lawmakers, who received an aggregate six figures in contributions from more than a dozen pharmaceutical companies over the last two years.
In total, companies in the pharmaceutical industry gave $127,900 to Nevada lawmakers ahead of the 2016 election cycle, with major donations directed primarily to legislative leadership.
Donations from the industry generally split between both parties, though Democratic legislators reported receiving slightly more ($71,000) than Republican lawmakers ($52,800). Senate Majority Leader Aaron Ford received the most from pharmaceutical companies ($12,000), though that's a small chunk of the $740,000 he reported raising ahead of the 2016 campaign.
While the total size of pharmaceutical donations is impressive, it's merely a drop in the $10.8 million pond of legislative campaign donations made ahead of the 2016 cycle.
Below, we've totaled all of the donations made to members of the Legislature by individual businesses. As always, we've triple checked our numbers and math, but if anything seems off feel free to contact us at [email protected] or [email protected].
TOP 5 PHARMA MONEY RECIPIENTS
Senate Majority Leader Aaron Ford: $12,000

Assembly Minority Leader Paul Anderson: $11,000

Assembly Speaker Pro Tempore Irene Bustamante Adams: $10,750

Assistant Senate Minority Leader Ben Kieckhefer: $9,500

Assistant Senate Majority Leader Kelvin Atkinson: $7,250
PhRMA, a trade group representing companies in the pharmaceutical industry in the United States: $33,500
$2,500 to Senator Aaron Ford (D)

$2,500 to Assemblywoman Irene Bustamante Adams (D)

$2,500 to Assemblyman Paul Anderson (R)

$2,000 to Assemblyman James Oscarson (R)

$2,000 to Senator Ben Kieckhefer (R)

$2,000 to Senator Pete Goicoechea (R)

$2,000 to Senator Joe Hardy (R)

$2,000 to Senator Kelvin Atkinson (D)

$2,000 to Senator Patricia Farley (I)

$1,500 to Assemblyman John Hambrick (R)

$1,500 to Assemblyman Elliot Anderson (D)

$1,500 to Senator Michael Roberson (R)

$1,500 to Assembly Speaker Jason Frierson (D)

$1,500 to Assemblywoman Olivia Diaz (D)

$1,500 to Assemblywoman Teresa Benitez-Thompson (D)

$1,000 to Democratic Sen. Mark Manendo (D)

$1,000 Assemblyman Mike Sprinkle (D)

$1,000 to Senator Scott Hammond (R)

$1,000 to Senator James Settelmeyer (R)

$500 to Senator Heidi Gansert (R)

$500 to Assemblywoman Robin Titus (R)
Astella Pharma, a Japanese pharmaceutical company: $28,500
$2,250 to Senator Patricia Farley (R)

$2,000 to Assemblyman James Oscarson

$1,750 to Senate Majority Leader Aaron Ford (D)

$1,750 to Senator Kelvin Atkinson

$1,500 to Senator Becky Harris (R)

$1,500 to Senator James Settelmeyer (R)

$1,500 to Senator Ben Kieckhefer

$1,500 to Senator Joe Hardy

$1,500 to Assembly Minority Leader Paul Anderson

$1,250 to Assemblywoman Irene Bustamante Adams

$1,000 to Assembly Speaker Jason Frierson

$1,000 to Assemblyman Nelson Araujo

$1,000 to Assemblywoman Teresa Benitez-Thompson

$750 to Assemblywoman Dina Neal

$750 to Assemblyman Chris Edwards

$750 to Assemblyman Elliot Anderson

$750 to Assemblyman John Ellison

$750 to Assemblyman John Hambrick

$750 to Senator Mark Manendo

$750 to Senate Minority Leader Michael Roberson

$750 to Senator Mo Denis

$750 to Assemblywoman Olivia Diaz

$750 to Senator Pat Spearman

$750 to Senator Scott Hammond

$500 to Assemblywoman Ellen Spiegel

$500 to Assemblyman Mike Sprinkle
Pfizer, an American global pharmaceutical company headquartered in New York City: $26,250
$2,750 to Senator Aaron Ford (D)

$2,500 to Assemblywoman Irene Bustamante Adams (D)

$1,500 to Senator James Settelmeyer (R)

$1,500 to Assemblyman Paul Anderson (R)

$1,250 to Assemblywoman Maggie Carlton (D)

$1,250 to Assemblywoman Teresa Benitez-Thompson (D)

$1000 to Assemblywoman Dina Neal (D)

$1,000 to Assemblyman James Ohrenschall (D)

$1,000 to Assemblyman James Oscarson

$1,000 to Senator Kelvin Atkinson (D)

$1,000 to Senator Mark Manendo (D)

$1,000 to Assemblyman Mike Sprinkle (D)

$750 to Senator Becky Harris (R)

$750 to Assembly Speaker Jason Frierson (D)

$750 to Senator Joyce Woodhouse (D)

$750 to Senator Nicole Cannizzaro (D)

$750 to Assemblywoman Olivia Diaz (D)

$750 to Senator Patricia Farley (I)

$500 to Assemblyman Al Kramer (R)

$500 to Assemblywoman Jill Tolles (R)

$500 to Senator Ben Kieckhefer (R)

$500 to Assemblyman John Ellison (R)

$500 to Assemblyman Nelson Araujo (D)

$500 to Senator Pat Spearman (D)

$500 to Assemblyman Steve Yeager (D)
Amgen, a multinational biopharmaceutical company headquartered in Thousand Oaks, CA: $12,250
$1,000 to Senate Majority Leader Aaron Ford (D)

$1,000 to Senator Ben Kieckhefer (R)

$1,000 to Assemblywoman Irene Bustamante Adams (D)

$1,000 to Senator Joe Hardy (R)

$1,000 to Assemblyman Mike Sprinkle (D)

$1,000 to Senator Pat Spearman (R)

$750 to Assemblywoman Amber Joiner (D)

$750 to Assemblyman Jim Wheeler (R)

$750 to Senator Joyce Woodhouse (D)

$750 to Senator Julia Ratti (D)

$750 to Senator Nicole Cannizzaro (D)

$500 to Senator Heidi Gansert (R)

$500 to Assemblyman James Ohrenschall (D)

$500 to Senator James Settelmeyer (R)

$500 to Assemblywoman Olivia Diaz (D)

$500 to Assemblywoman Robin Titus (R)
Eli Lilly and Company, an American pharmaceutical company headquartered in Indianapolis: $8,000
$4,000 to Assemblyman Paul Anderson (R)

$4,000 to Senator Ben Kieckhefer (R)
Bristol-Myers Squibb, an American pharmaceutical company headquartered in New York City: $5,000
$1,500 to Assemblywoman Irene Bustamante Adams (D)

$1,000 to Senator Aaron Ford (D)

$500 to Assemblyman Paul Anderson (R)

$500 to Senator Michael Roberson (R)

$500 to Assembly Speaker Jason Frierson (D)

$500 to Senator Joyce Woodhouse (D)

$500 to Assemblywoman Irene Bustamante Adams D)
Mallinckrodt, a British pharmaceutical company headquartered in Staines-upon-Thames, England: $4,500
$1,500 to Assembly Speaker Jason Frierson (D)

$1,500 to Senator Aaron Ford (D)

$1,500 to Senator Kelvin Atkinson (D)
AstraZeneca, a British-Swedish multinational pharmaceutical and biopharmaceutical company headquartered in Cambridge, England: $3,000
$500 to Assemblyman Paul Anderson (R)

$500 to Senator Michael Roberson (R)

$500 to Assembly Speaker Jason Frierson (D)

$500 to Senator Aaron Ford (D)

$500 to Assemblywoman Irene Bustamante Adams (D)

$500 to Senator Kelvin Atkinson (D)
Novartis, a Swiss multinational pharmaceutical company based in Basel, Switzerland: $2,100
$500 to Senator Aaron Ford

$500 to Assemblywoman Irene Bustamante Adams

$500 to Senator Kelvin Atkinson

$300 to Senator Michael Roberson

$300 to Assembly Speaker Jason Frierson
GlaxoSmithKline, a British pharmaceutical company headquartered in Brentford, London: $800
$500 to Senator Becky Harris (R)

$300 to Senator Pat Spearman (D)
Sanofi, a French multinational pharmaceutical company headquartered in Gentilly, France: $2,500
$500 to Assemblyman Mike Sprinkle (D)

$500 to Senator Aaron Ford (D)

$500 to Assembly Speaker Jason Frierson (D)

$500 to Assemblywoman Irene Bustamante Adams (D)

$500 to Senator Michael Roberson ®
Allergan, a multinational pharmaceutical company headquartered in Dublin: $2,000
$500 to Assemblywoman Irene Bustamante Adams (D)

$500 to Assembly Minority Leader Paul Anderson (R)

$500 to Senator Ben Kieckhefer (R)

$500 to Assemblywoman Amber Joiner (D)
Sunovion, a pharmaceutical company headquartered in Marlborough, Massachusetts; its parent company is Dainippon Sumitomo Pharma of Japan: $1,000
$1,000 to Assemblyman Mike Sprinkle (D)
Takeda Pharmaceuticals, the largest pharmaceutical company in Japan and Asia headquartered in Osaka: $500
$500 to Assemblyman Mike Sprinkle (D)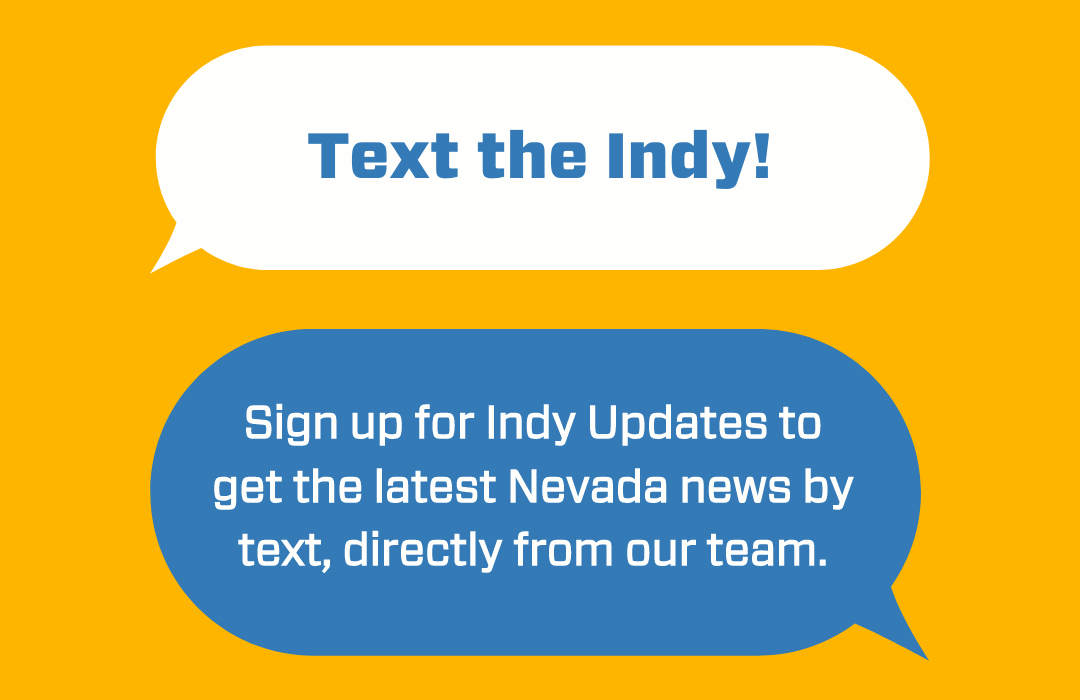 Featured Videos