Price controls on diabetes drugs, licenses for sales reps key features of pharmaceutical bill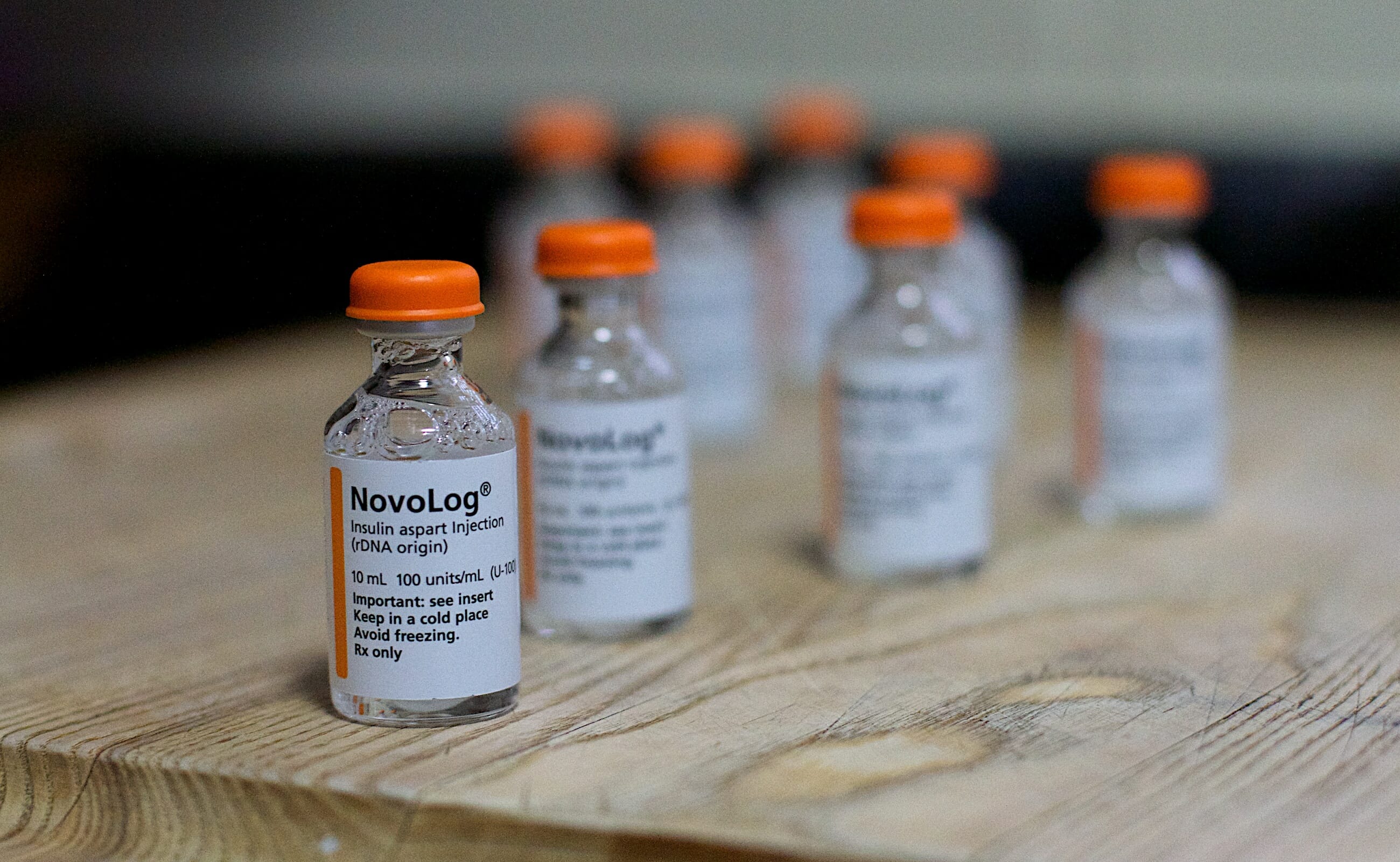 Price controls on diabetes medication. Requiring pharmaceutical sales representatives to be licensed and annually report to the state on their activities. Mandating disclosure of any pharmaceutical-related contributions by nonprofits working in the health care sector.
These are just some of the changes proposed by Democratic Sen. Yvanna Cancela in an omnibus pharmaceutical bill introduced on Tuesday — changes she says are necessary in order to ensure patients have access to life-saving drugs and to bolster health care industry transparency. But pharmaceutical company lobbyists are already digging in their heels and saying it will reduce patients' access to life-saving medicine and ignores the importance of private market competition.
A substantial portion of the bill, SB265, seeks to improve access to medically necessary diabetes drugs by implementing price controls, which pharmaceutical companies have long resisted. The legislation, which eight of Cancela's Democratic colleagues have signed onto, would require the state Department of Health and Human Services to compile a list of "essential" drugs that treat diabetes, such as insulin and biguanides, and require drug manufacturers to reimburse purchasers — either the patient or the insurance company — when the manufacturer's list price of the drug exceeds the highest price paid for the drug in certain countries or if it exceeds annual changes in the Consumer Price Index.
The goal, in Cancela's view, is essentially to stabilize the cost of a drugs such as insulin that have existed for 95 years and yet have seen prices increase 450 percent above inflation. She said the idea came last fall after she attended a meeting of about 100 people put together by the progressive think tank Center for American Progress, Doctors for America and the Health Services Coalition. (Cancela is the former political director of the Culinary Union, a member of the coalition.)
"There was a whole presentation on diabetes, and it was just startling, frankly, that a drug that is 95 years old has such significant price increases," Cancela said. "It just made an impact."
As for the focus on diabetes, she points to data showing that more than 12 percent of Nevadans are diabetic and another 38 percent are pre-diabetic. And average medical expenditures for people with diabetes are roughly 2.3 times higher than for those without it, according to the American Diabetes Association.
"I figured that if we're going to look at transparency and cost-control measures I think it's important to narrow the focus completely to diabetes and start there because the numbers are so high," Cancela said.
Pharmaceutical companies say they want to work with stakeholders and legislators to ensure access to medication, but called Cancela's bill "nothing more than a fatally flawed problem masquerading as a solution," in the words of a spokeswoman for PhRMA, a trade association representing pharmaceutical companies in the United States.
"Imposing aggressive price controls on innovative, often life-saving medicines to simply fatten the wallets of health insurers is irresponsible," said PhRMA spokeswoman Priscilla VanderVeer in a statement. "Nothing in this legislation recognizes the fact that when you impose price controls, patients lose access to life-saving medicines."
She added the legislation fails to recognize the importance of private market competition and negotiation in the drug market, and the value that prescription drugs bring in the form of fewer hospitalizations, physician visits and expensive medical complications.
Additionally, the legislation requires manufacturers of diabetes-related drugs to submit annual reports to state officials including financial information about the drugs, money spent on research and development, profit manufacturers have earned from the drug and any financial assistance a company has provided through any patient prescription assistance program.
It also mandates manufacturers notify insurers at least 90 days before any planned price increases larger than the increase in the Consumer Price Index and that insurers that use a formulary — a list of prescription drugs covered by an insurance plan — publish notices before open enrollment periods of any drugs that have been removed from the formulary or will be removed during the current or subsequent plan year.
But the bill addresses more than just diabetes: Another provision would require pharmaceutical sales representatives to be licensed by the state. Cancela modeled the provision off of a similar measure approved by the Chicago City Council in November, which she stumbled across while researching the opioid crisis in Nevada.
"I thought, 'Well that's interesting,' not only in terms of the opioid epidemic but just generally to have more data on how we ended up with the medicine that we're prescribed," Cancela said.
As the bill stands now, sales representatives would be required to submit annual reports to the state with a list of which providers they contacted, how many times, which drugs they marketed, which drugs they provided free samples of, and the details of any compensation like gifts, food or supplies provided to any providers. Any representatives who work in Nevada for more than 15 days a year without a license would be committing a misdemeanor.
Dick Cauchi, health program director at the National Conference of State Legislatures, said there have been discussions about requiring licensing of pharmaceutical sales reps but that he's not aware of any states that have put the licensure requirements into statute. He noted states generally have "considerable ability" to decide which professions they want to license or require registration.
"States in the end are sovereign entities, and they can explore whatever requirements or regulations they feel are within their powers," Cauchi said. "Sometimes new ideas emerge."
Some states have enacted legislation requiring drug companies to disclose payments to prescribers and make some of that data public. It's helped by the fact that the Affordable Care Act included a provision requiring drug manufacturers to report payments to physicians and teaching hospitals. That data is currently available through the Open Payments program administered by the Centers for Medicare and Medicaid Services.
Other provisions in the bill would require certain health care-related nonprofits to disclose contributions they receive from prescription drug manufacturers to the state, which would then compile and place that information on a webiste. It also requires that private schools and employers comply with certain standards already in place for public schools allowing for individuals to self-administer medication for asthma, anaphylaxis or diabetes.
Cancela said though certain employers may have worked out individual agreements with employees about how to handle a certain medical condition, her proposal creates a specific process by which to go about that.
Still, she acknowledges portions will likely be tweaked as this is just the first draft of the bill.
"There are definitely pieces of bill that need to get worked out through the legislative process," she said.
Photo courtesy of Alan Levine under Creative Commons.
Comment Policy (updated 4/20/2021): Please keep your comments civil. We reserve the right to delete comments or ban users who engage in personal attacks, use an excess of profanity, make verifiably false statements or are otherwise nasty. Comments that contain links must be approved by admin.