Follow the Money: Law firms, lawyers gave $630,000 to Nevada lawmakers through 2018 campaign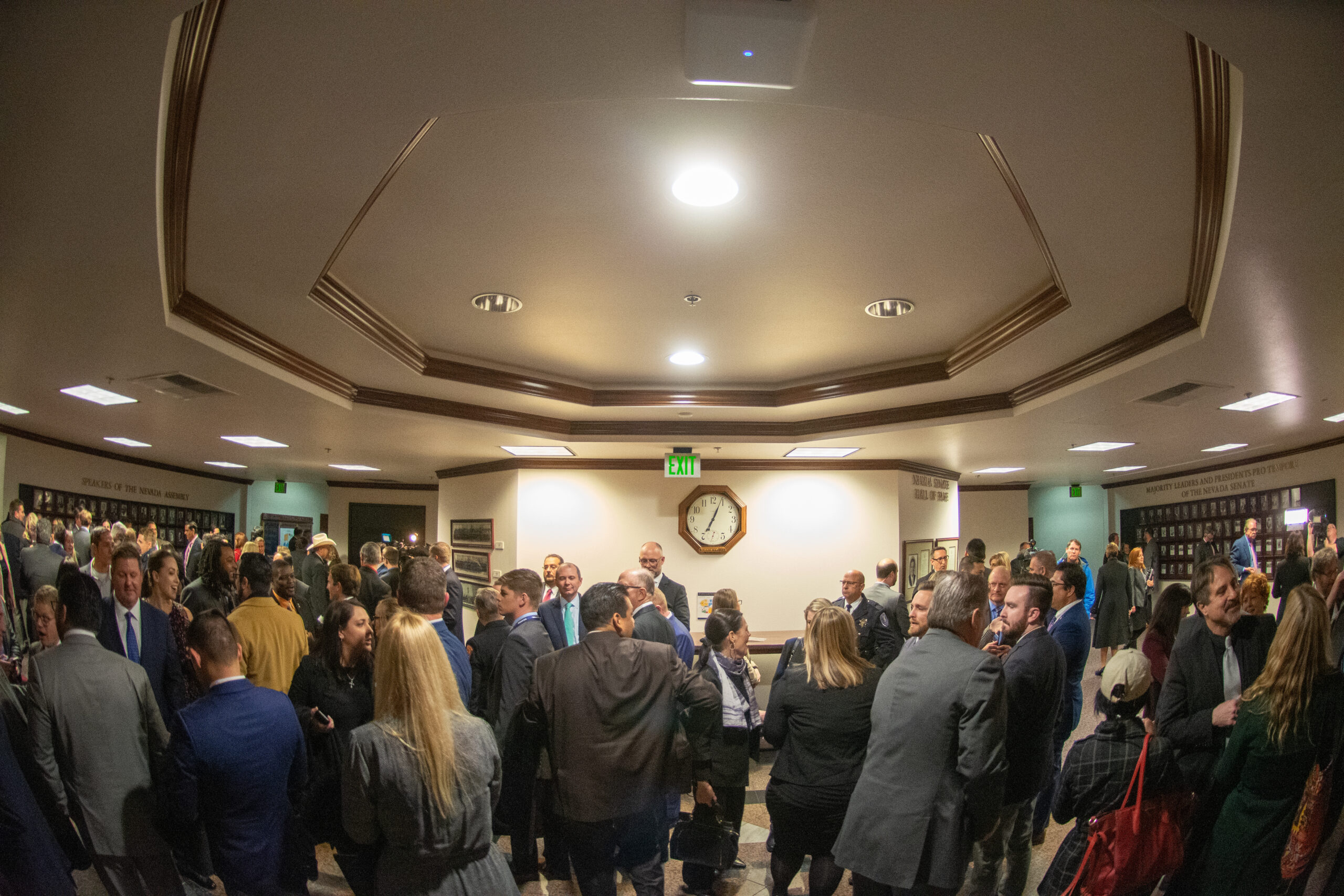 Dozens of Nevada's law firms or lawyers have long been major donors come election season.
In 2018, more than 240 lawyers, law firms or law-related PACs donated roughly $630,000 to 56 legislators, good for nearly 6 percent of all contributions to lawmakers during campaign cycle.
The figure — 38 percent smaller than the $1.03 million lawyers spent in the last cycle — represents a sharp decline for the 2018 midterms, which overall saw contributions increase by roughly $1 million compared to 2016.
With no presidential race, midterm elections generally see reduced interest from the electorate, equating to generally lower campaign fundraising totals across the board.
Nearly half of the money spent on legislators by lawyers and law firms came from Citizens for Justice, a political action committee representing the trial lawyer-comprised Nevada Justice Association. In total the group gave 54 legislators across both parties $305,000, with a median individual contribution of $2,500.
Outside the Citizens for Justice PAC, there were very few prototypical "large donors," as many individual lawyers or law firms gave just one or two legislators anywhere from $200 to $5,000. Only three law firms — Las Vegas-based Eglet Prince ($68,000) and national firms Dickinson Wright ($16,500) and Holland & Hart ($13,750), each with branches in Las Vegas — gave more than $10,000, a stark contrast to industrial donors which often give on the order of hundreds of thousands of dollars.
Much of the total went to 41 legislative Democrats, who received almost $508,000 to the Republicans' $123,000. Broken down by average contributions, Democrats received slightly more ($1,241) than their GOP counterparts ($1,104).
Although The Nevada Independent's analysis covers a vast majority of campaign spending by law firms, it leaves out firms which lobby for corporate clients during the legislative session, including Lewis Roca Rothberger Christie and McDonald Carano. Contributions from these firms and their employees will be profiled in the coming weeks as our Follow the Money series continues.
Of the 63 legislators, seven received no contributions from lawyers or law firms. That group includes Assemblyman Chris Edwards, Assemblyman Gregory Hafen, Assemblywoman Robin Titus, Sen. Heidi Gansert, Sen. Scott Hammond and Sen. Pete Goicoechea, all Republicans, as well as Democratic Sen. David Parks.
The four senators not receiving contributions were not up for re-election in 2018.
Among all legislators, Democratic Sen. James Ohrenschall, who works as a public defender, received the most with $46,250. He was closely followed by Democratic Assemblyman Ozzie Fumo ($44,200), Democratic Assembly Speaker Jason Frierson ($33,350), Republican Sen. Keith Pickard ($33,200) and Democratic Assemblyman Steve Yeager ($28,950) — all lawyers.
Members of the 42-person Assembly took in a majority of total law firm donations, with $380,000 to the Senate's $251,000. Assembly members also took in slightly more on average than their upper-chamber counterparts, $1,248 to $1,129 respectively.
As always, we've triple-checked the math. But if anything seems off, feel free to contact us at [email protected].
Comment Policy (updated 4/20/2021): Please keep your comments civil. We reserve the right to delete comments or ban users who engage in personal attacks, use an excess of profanity, make verifiably false statements or are otherwise nasty. Comments that contain links must be approved by admin.