Follow the Money: Legislative fundraising continues at slower pace amid COVID-19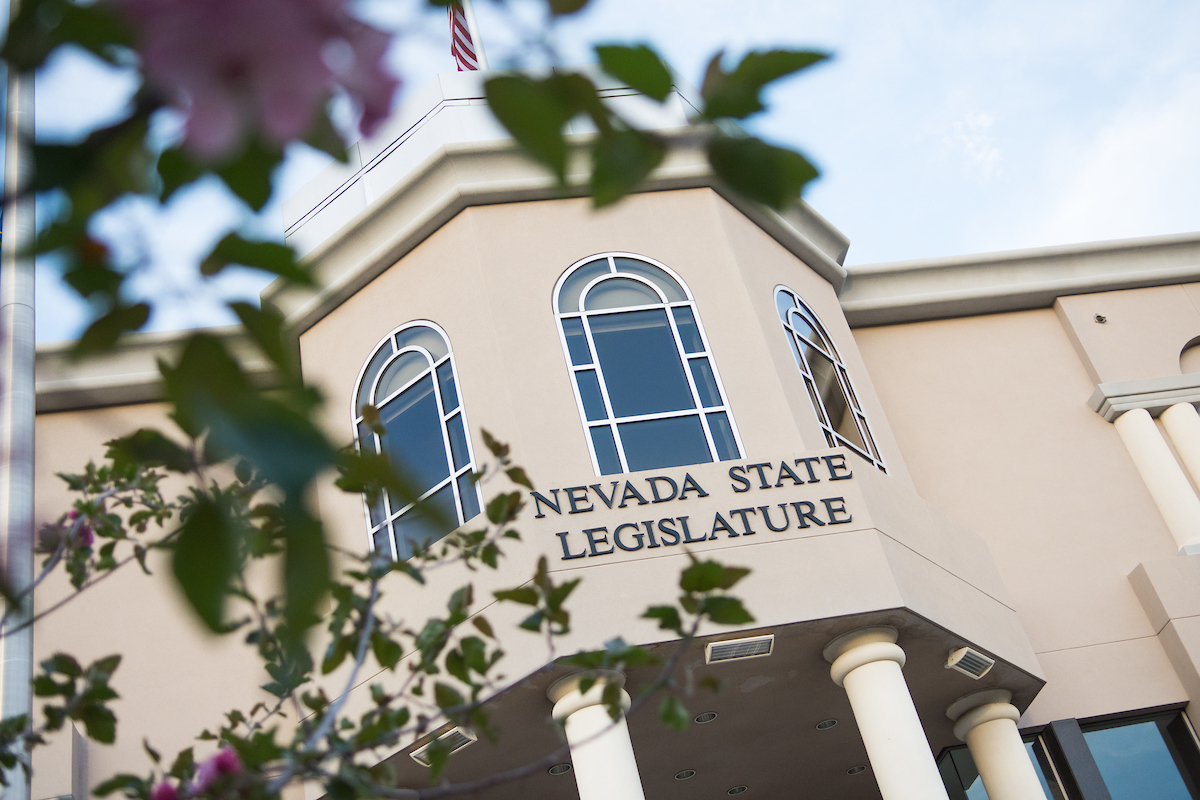 The financial battle for control of the Legislature is continuing, albeit at a slower pace during the global COVID-19 pandemic.
Outside of a sharp uptick in contributions on the final day of reporting, campaign finance records submitted to the secretary of state's office on April 15 show that most candidates ceased fundraising through the last half of March — right around the time of emergency shutdown directives from Gov. Steve Sisolak aimed at mitigating further spread of COVID-19 amid the pandemic.
Candidates have responded to the pandemic in different ways — canceling in-person fundraisers and door-knocking operations, or shifting to digital operations.
But despite interruptions in normal campaigning, the fundraising faucet hasn't exactly been turned off for legislative hopefuls.
During the reporting period, which ran from Jan. 1 to the end of March, legislative candidates reported raising just over $1.5 million, spent $1.26 million and reported holding just over $5.12 million in cash on hand.
Democratic legislative candidates raised a little more than $934,000 combined through the fundraising period, while Republican candidates brought in just over $650,000.
The stakes are high for both parties. Although Democrats are all but certain to maintain majorities among the 63 seats in the Legislature — 42 in the Assembly and 21 in the Senate — the question of whether they will have the two-thirds majority required for passing any increase in taxes will likely come down to just a handful of competitive seats.
In the Assembly, where Democrats enjoy a 29-13 seat supermajority, Republican candidates outraised Democratic incumbents in three competitive seats through the 2019 reporting cycle. After the first three months of 2020, all three of those Democratic legislators — Connie Munk in Assembly District 4, Lesley Cohen in Assembly District 29 and Michelle Gorelow in Assembly District 35 — have substantially upped their fundraising totals, but their cash on hand totals remain close to those of their Republican opponents.
The battle for the state Senate, where Democrats hold 13 seats and Republicans hold seven, is also coming into focus.
Democrats have endorsed and helped fund opponents running against incumbent Republican senators Heidi Gansert and Scott Hammond, while Republican candidates are running even in fundraising with Senate Majority Leader Nicole Cannizzaro in Senate District 6 and in the open Senate District 5, vacated by termed-out Democratic Sen Joyce Woodhouse.
While legislative incumbents usually enjoy a fundraising advantage, two Republican candidates — Heidi Kasama in Assembly District 2 and April Becker in Senate District 6 — were the top individual fundraisers among legislative candidates during the three-month reporting period.
Fundraising reports are not a crystal ball and cannot predict the success of any particular candidate, but they do offer helpful context on which races party leaders see as most winnable, and whether individual candidates have the resources to run competitive campaigns.
The reports filed by the Wednesday deadline will also be the last chance voters have to view campaign donors and spending for legislative candidates ahead of the state's primary election in early June. A change to the reporting system adopted by the 2019 Legislature made campaign finance reporting a quarterly system during election years, similar to federal candidates, but no longer requires disclosures immediately before an election.
That means the next campaign finance reports will be due on July 15, more than a month after the state's primary election.
Here's a look at how candidates in major legislative races fundraised:
Competitive Senate Races
Control of the state Senate — where members serve four-year terms and Democrats enjoy a 13-8 advantage — is one of the top political questions on the 2020 general election ballot. Republicans are hoping to claw back several competitive seats in districts where the parties have near-even voter registration, while Democrats are playing defense and looking to pick off an additional seat to give them a two-thirds advantage in the chamber.
SD6
Senate Majority Leader Nicole Cannizzaro is facing a spirited challenge from Republican challenger and attorney April Becker, who outraised the Democratic incumbent and all other legislative candidates by pulling in more than $74,000 during the fundraising period.
But Cannizzaro, a Clark County prosecutor who reported raising nearly $67,000 herself during the fundraising period, has a significant cash on hand advantage over Becker — roughly $586,000 for the incumbent, compared to $156,000 for Becker. Cannizzaro's spending totals were also less than Becker — nearly $11,000 expended, compared to more than $70,000 reported spent by Becker.
Neither candidate is facing a primary challenge.
Democrats have a modest voter registration advantage in the Las Vegas-area district, which includes Summerlin.
SD5
Fundraising continues at a rapid clip for the seat held by termed-out Democratic Sen. Joyce Woodhouse, a retired educator.
Republican school principal Carrie Buck, who narrowly lost a race for the seat in 2016 and then put herself forward as a potential replacement for Woodhouse in a failed 2017 recall bid, raised a little more than $32,000 in the last quarter. She spent more than $16,500 and has close to $74,000 in the bank.
Democrat Kristee Watson also raised about $32,000 last quarter, but spent far less — only $2,200 — and has more than $116,000 cash on hand.
The district, which leans slightly Democratic in registration, includes parts of Henderson.
SD7: Democratic primary
Assemblywoman Ellen Spiegel is running away with the money race in an intrigue-filled primary that's pitting a former Democratic Party leader endorsed by the state Senate Democrats against two longtime Assembly members.
The race will be decided in the primary because no Republicans have filed for the seat, which is currently held by termed-out Democratic Sen. David Parks. Stakes are high for the two Assembly members in the race, who are relinquishing their current seats to bid for the Senate seat.
Spiegel raised nearly $32,000 in the first quarter, twice that of former Nevada State Democratic Party Chairwoman Roberta Lange, a Senate caucus-endorsed candidate perhaps best known for presiding over Democrats' divisive 2016 presidential nominating process. Spiegel spent even more — $36,000 in the last quarter — and has a massive war chest of $208,000 on hand.
Trailing in the money game is Democratic Assemblyman Richard Carrillo, who only raised about $4,500 in the latest quarter. He's spent nearly $16,000 in that timeframe and has about $26,000 in the bank.
The district includes portions of the eastern Las Vegas Valley and Henderson. It has almost twice as many registered Democrats as Republicans.
SD11
Democratic Sen. Dallas Harris, who was appointed to finish Aaron Ford's term when he won the 2018 race for attorney general, only raised about $1,600 in the last quarter.
But she spent about $27,000 in that timeframe, and has about $40,000 in the bank, eclipsing her opponents' totals.
She has no primary opponent in the district, which encompasses portions of the southwestern Las Vegas Valley and has a significant Democratic registration advantage.
Two Republicans have filed for the seat, including Joshua Dowden, who raised about $4,400 in the last quarter and spent about $6,200. He has $4,400 in the bank.
That puts him on par with Republican Edgar Miron Galindo, who has about $4,000 cash on hand but raised no money in the last quarter and spent about $3,200.
SD15
Republican Sen Heidi Gansert raised more than $61,000 in the last quarter, putting her slightly behind the nearly $63,000 that Democrat Wendy Jauregui-Jackson raised during that period.
The swingy Washoe County district has a narrow Democratic voter registration advantage.
But Gansert, who has no primary opponents, has $267,000 in the bank — more than four times what Jauregui-Jackson has. And Gansert has been steadily spending, putting out nearly $32,000 in the last quarter compared with the $77 that Jauregui-Jackson spent.
Others in the race have shown little evidence of serious fundraising. Democratic candidate Kristie Strejc failed to file a report, and independent Catana Barnes reported raising and spending $100 during the fundraising period.
SD18
Republican Sen. Scott Hammond has raised nearly $31,000 in the latest quarter as he tries to defend his Las Vegas-area seat. Hammond is the only Republican senator in the Democratic-leaning Las Vegas area; most of his GOP colleagues represent districts in rural or Northern Nevada.
Hammond spent about $54,000 in the last quarter and has nearly $68,000 cash on hand.
That puts him in a strong position against Democratic political newcomer Liz Becker, who only raised about $6,600 in the last quarter and spent about $4,600. She has about $12,600 cash on hand.
The district, which includes the northwestern section of the Las Vegas Valley, has a narrow Republican registration advantage.
Legislative leadership
Democratic Assembly Speaker Jason Frierson raised $60,000 in the first quarter and spent more than $90,000 in that period, leaving him with about $445,000 cash on hand. He presided over a supermajority of Democrats in the Assembly in the 2019 session.
Assembly Republican Leader Robin Titus, who is trying to help her party gain ground and achieve more than a third of the lower house's seats, raised more than $15,000 in the last quarter and spent more than $20,500. She ended the quarter with more than $73,000 cash on hand, which is about one-sixth of what her Democratic counterpart has in the bank.
It's unclear how much Republican Senate Leader James Settelmeyer has raised this quarter. He is halfway through a four-year term and is not required by law to file a report at this juncture.
On the Democratic side, leader Nicole Cannizzaro has nearly $600,000 cash on hand as she tries to defend her own swingy seat while helping her caucus members maintain or gain ground.
Senate Republicans were one member above being in a super minority last session, which allowed them to block Democrat-backed tax increases that needed a two-thirds majority.
No opponent, no problem
Nine lawmakers — two state senators and seven Assembly members — did not draw a primary or general election challenge by the close of candidate filing in March.
But the lack of an opponent did not stop those lawmakers from fundraising; the nine incumbents reported bringing in more than $128,000 over the fundraising period, led by Democratic Assemblywoman Daniele Monroe Moreno ($22,000 raised) and Republican Assemblywoman Jill Tolles (about $16,600 raised).
Those nine lawmakers combined also reported spending nearly $221,000, and have more than $541,000 in available cash on hand.
Although they technically don't need to campaign without an opponent, many of the incumbent lawmakers reported transfering significant amounts of campaign dollars to other candidates — Tolles reported transferring more than $15,000 to other Republican candidates and party organizations, for example.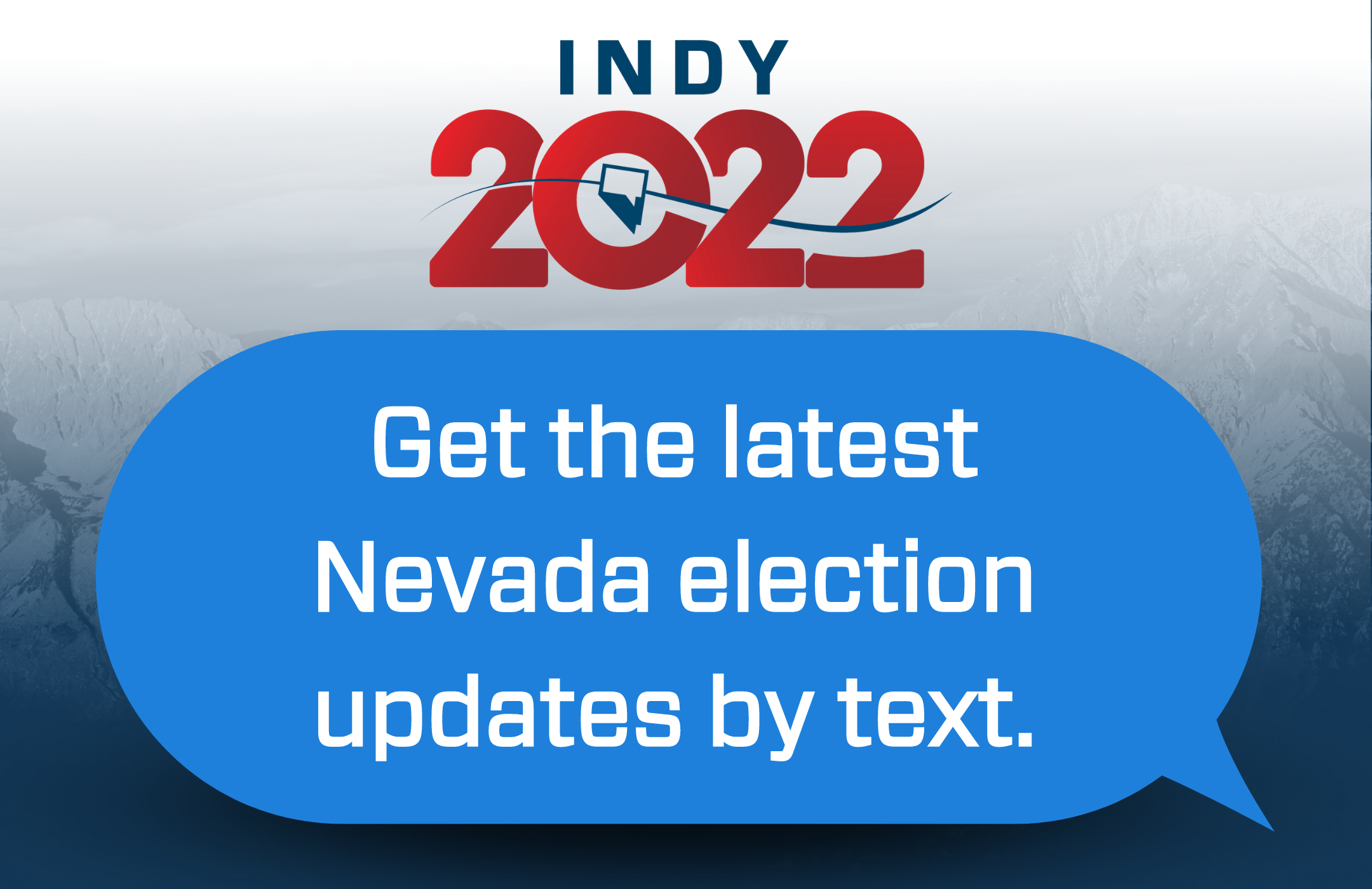 Featured Videos
Comment Policy (updated 4/20/2021): Please keep your comments civil. We reserve the right to delete comments or ban users who engage in personal attacks, use an excess of profanity, make verifiably false statements or are otherwise nasty. Comments that contain links must be approved by admin.