Democratic Assemblywoman Irene Bustamante Adams on Feb. 6, 2017. Photo by David Calvert / The Nevada Independent
Two Democratic Assembly members have decided not to run for reelection in 2018, citing financial constraints.
Irene Bustamante Adams, who led the Assembly Democrats ahead of the 2016 elections and was named speaker pro tempore in the 2017 legislative session, announced Wednesday that she doesn't plan to run for a fourth term in 2018.
Assembly Speaker and fellow Democrat Jason Frierson issued a statement thanking Bustamante Adams for her friendship and work in shepherding several "complex and important pieces of legislation" in her role as chair of the Assembly Commerce and Labor committee.
"I am thankful for her friendship and her selflessness and while I am sad she is not running for re-election, she has truly left a legacy of leadership, service, and sensitivity to the business community from which we can all learn," Frierson said in a statement. "Our caucus has always maintained the stance that family and career come first, and we support Irene in her continued contributions in Nevada for years to come."
Bustamante Adams did not immediately return a phone call seeking comment.
Frierson also said that Assembly Democrat Amber Joiner, who's represented her Reno-area district since being appointed to the seat in 2014, would also not run for re-election. Frierson said that both legislators had told him that the financial burden of campaigning and serving in the Legislature was too high.
In an email, Joiner said she was proud of her accomplishments in the Legislature and wished she could run again, but faced difficulty in finding full-time employment that didn't present a conflict of interest or conflicting schedule with her legislative duties.
"I think it is time for Nevada to take a serious look at how prohibitive it is for people to serve in this role with no pay, health insurance, or administrative staff for 20 months at a time," she said. "Many states make serving more accessible to people from all walks of life, and I think we could do this better in Nevada."
Bustamante Adams was first elected to the state Assembly in 2010, easily coasting to reelection in 2016 in the heavily Democratic district. Some of her proposals in the 2017 legislative session included establishing a state "Infrastructure Bank," changing procedures in the state's Office of Grant Procurement and raising production limits for craft beer producers.
According to her campaign website, Bustamante Adams spent 18 years working for MGM Resorts, and serves on the boards of the Latin Chamber of Commerce Community Foundation, Organizations of Chinese Americans, Association of Latino Professional in Finance and Accounting and Emerge Nevada.
Frierson said that the caucus was assessing potential candidates to run in both districts.
Updated at 11:36 a.m. to include more information from Assembly Speaker Jason Frierson. Updated at 5:40 p.m. to provide more information from Assemblywoman Amber Joiner. Updated at 10:24 pm to fix an incomplete sentence.
We accept donations from anyone who wishes to support our work. MGM Resorts has donated $350,000 to The Nevada Independent. A complete list of Indy donors and sponsors can be viewed here.
INDY FAST FACTS
Jason Frierson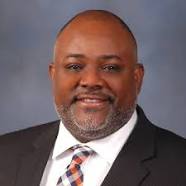 Job
: State Assembly Speaker
Party
: Democrat
In current office
: 2010-2014; 2016-present *Assembly Speaker since 2017
Birthdate
: March 19, 1970
Education
: University of Nevada, Reno (B.S.) University of Nevada, Las Vegas (J.D.)
Other public offices held
: None
Total donations:
 $1,702,298 (10/26/09-6/7/18)
Top donors
: MGM Resorts $43,035 Nevada Realtors PAC $31,000 Station Casinos/Zuffa $30,250 Southwest Gas $30,000 Boyd Gaming $29,500
From the Editor
The Nevada Independent
is a 501c3 nonprofit. We have
generous corporate donors
, but we can't survive on those alone. We need support from our readers. I know you have many commitments. But if you would
support our work
(or bump up your current donation), we would be forever grateful.
Best,
Jon Ralston