Freshman Orientation: Assemblywoman Cecelia González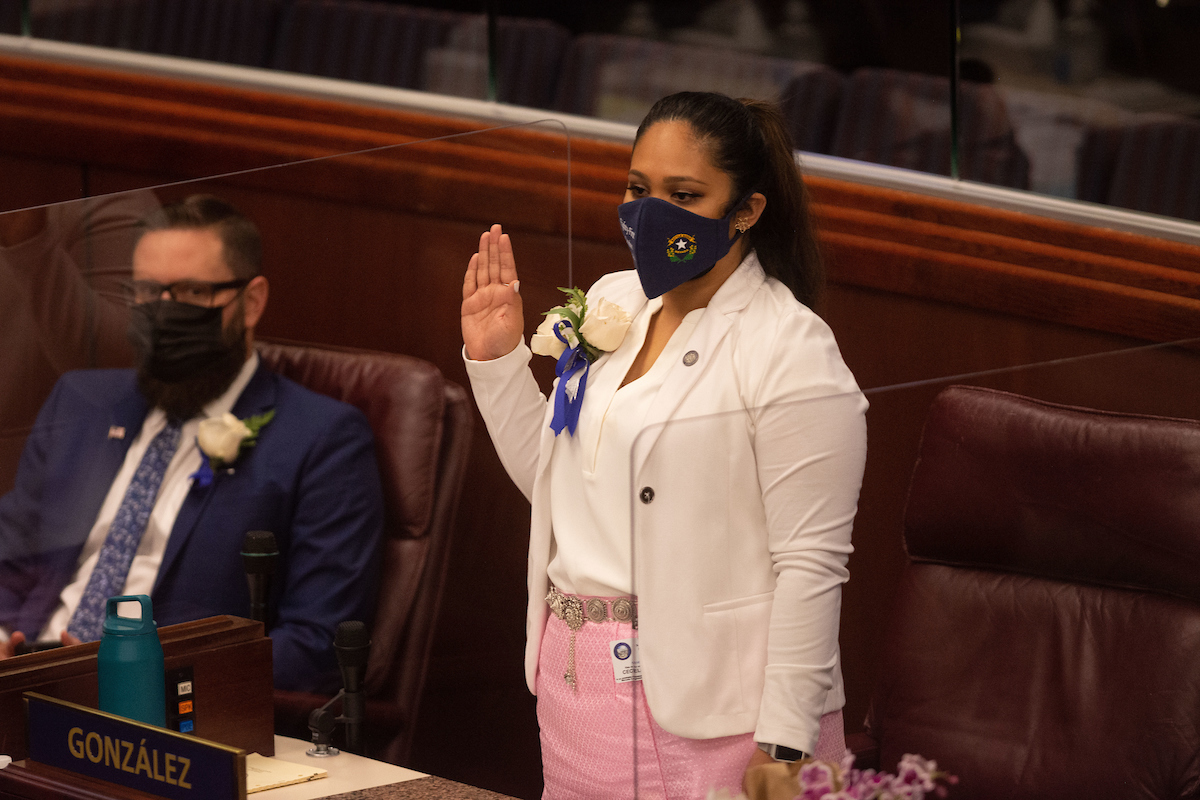 As in sessions past, The Nevada Independent is publishing a series of profiles featuring all the new lawmakers in the state. This is the second installment of more than a dozen. Check back in coming days for additional stories on new legislators' backgrounds, interests and policy positions.
ASSEMBLYWOMAN CECELIA GONZÁLEZ
Freshman Democrat who succeeds Democratic Assemblywoman Heidi Swank.
Represents District 16, which is located in the central Las Vegas Valley and includes portions of downtown and areas around McCarran International Airport.
District 16 leans Democratic (45 percent Democratic, 18 percent Republican and 28 percent nonpartisan in the 2020 election).
González defeated three other candidates in the 2020 Democratic primary, with 50.1 percent of the vote.
She then defeated Republican Alex Sajdak in the general election by a margin of 30.6 percentage points.
She will sit on the Judiciary, Natural Resources and Legislative Operations and Elections committees.
FAMILY AND EDUCATION
Born in Whittier in Southern California in 1991, González grew up in Las Vegas. She graduated from the law program at Canyon Springs High School's Leadership and Law Preparatory Academy in North Las Vegas.
She has bachelor's and master's degrees from UNLV, and is studying for her Ph.D. in multicultural education from UNLV.
CAREER
González has worked as a substitute teacher and charter school teacher, in addition to stints with For Our Future and the 2020 Elizabeth Warren campaign.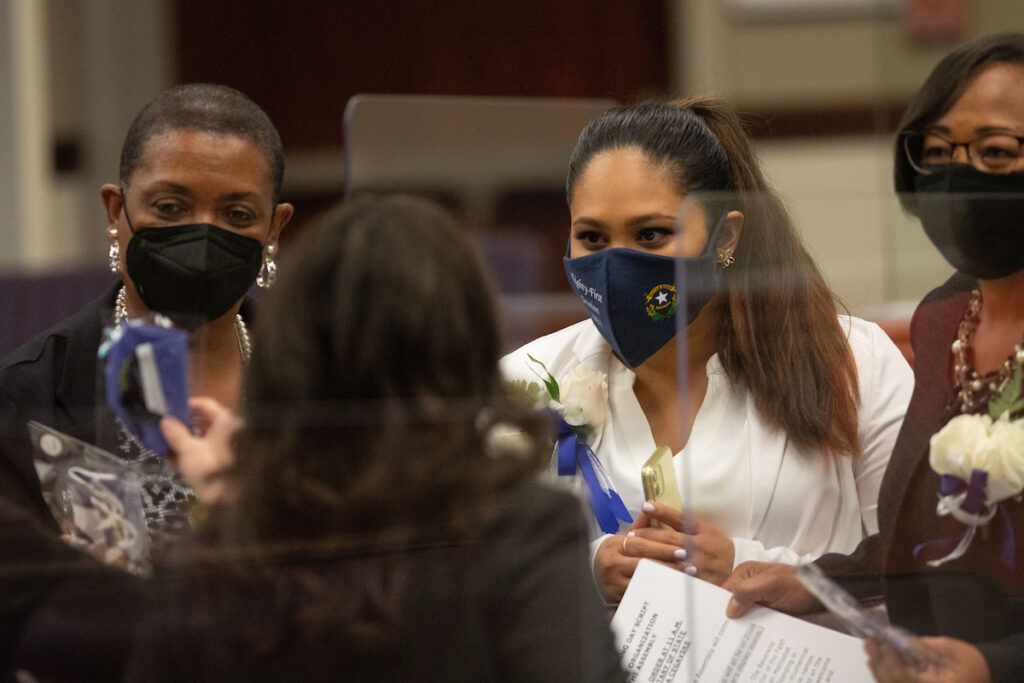 PROFILE
When Cecelia González talks to her constituents, she sometimes gets surprised reactions when she tells them she can relate.
González, 29, has struggled with the state's beleaguered unemployment system. She's watched a younger brother navigate the challenges of remote learning in the Clark County School District. And she's multiracial, the daughter of an immigrant mother from Thailand and a father who's of Mexican descent.
"That's also why I'm here, is to be a voice for a lot of communities that have been disenfranchised, a lot of communities that get left [out] in conversation, and just are always an afterthought," the Las Vegas Democrat said.
González's path to politics started when, as a student at UNLV, she became an advocate for victims of domestic violence and stalking, helping start a 24-hour hotline for peer-to-peer support. She had been in an abusive relationship before, she said, and a class on women who get involved in the criminal justice system got her thinking about where policymakers are getting their information about the topic.
After learning that it was through lobbyists and other advocates, "I just was so moved by that, that I said that I really wanted to impact policy," she said.
González went on to work with a variety of organizations, including NARAL, Planned Parenthood and the Mass Liberation Project. She kept at it when she learned that Republican Adam Laxalt was going to run for governor in 2018 — she opposed his moves to sue the Obama administration on immigration policy.
"I knew that this man could not become our governor, at least for my communities, and people that look like me," she said.
That launched her into work for the organization For Our Future in 2018 and the Elizabeth Warren campaign in 2020, with stints as a substitute teacher and charter school educator, all the while staying involved in groups such as the Asian Democratic Caucus.
So when Democratic Assemblywoman Heidi Swank announced that she would not seek reelection, González threw her hat in the ring and triumphed in a four-way primary in the heavily Democratic district. She went on to defeat her Republican opponent by a 2-to-1 margin.
González is balancing her legislative duties with studying for her Ph.D., which is focused on exploring the factors that contribute to the "school to prison pipeline." The fact that the pandemic has nixed so many social events has been a blessing in disguise as she buckles down on her academic work.
She's still trying to figure out what her ultimate career goal is, but policy research is one possibility.
In her downtime, she enjoys hiking, traveling and reading. Spirituality is also important for her: She is a priestess of Lucumí, a faith tradition that derives from Santeria.
"I think healing is also important, as we're watching just unprecedented times with a pandemic and the transfer of power," she said.
She's proud to be able to bring in Asian American and Latino representation to the Legislature, with hopes that her participation can help build a diverse pipeline of future leaders.
"It's an honor, it's a privilege, and it's just amazing to be part of, hopefully, moving our community forward," she said.
ON THE ISSUES
Election integrity
González said she "absolutely" thinks that Nevada can do better on administering elections, but thinks the state needs to celebrate the "phenomenal job" that was done by poll workers during the pandemic. She believes the election was carried out fairly and securely, and noted that Republicans flipped three legislative seats from Democrats in the most recent cycle.
"Other folks, they undermine the process, because they don't like the outcome … if our vote didn't matter as much as it did, they would not be going the lengths to suppress it," she said. "It's interesting — they claim that the election was stolen, but they picked up three seats here in Nevada. And so if you want to give those three seats back to us, you can gladly do so."
Criminal justice reform
González's life has been personally affected by the justice system — her father has been incarcerated for practically her entire life.
"As young as five years old, [I] can remember going to and from prison visitations," she said. "And so that's [had] real, long-lasting impacts."
She wants to see the Legislature work on increasing services to address the mental health and substance abuse issues of people behind bars.
"I think that the overall narrative is that people who deal with these are not part of our society or are not deserving of health and services and wellness," she said. "And they are, and so how do we make integration into society easier?"
Taxes
González is undecided on key tax measures, such as whether to vote in favor of two teacher union-backed ballot initiatives that would raise the sales and gaming taxes.
"I'm definitely interested in learning more about the ballot initiatives. Taxes is definitely not my wheelhouse," she said. "That would be something that I would definitely have to work with my caucus, state leadership, to hear more about and navigate during session."
Climate change
González said she spends as much time as possible hiking and enjoying the outdoors and wants to find ways to protect the earth.
She'll have the opportunity to do so as a member of the Assembly Natural Resources Committee, although she said she's not sure how specifically to reach that goal.
"Anything that we can do as an overall state to provide clean energy and to Nevadans is definitely going to be on the forefront," she said. "I have a lot of excitement to learn about that in this committee."
Budget
González said her top priorities this session are protecting the physical and economic health of all Nevadans. She's seen the experience of her stepfather and grandmother, who worked on the Strip, and the tension of wanting to work but also wanting to avoid contracting the coronavirus.
She said she still needs to learn exactly how the state budget works and where money can be saved, but she believes federal support will be key.
"Nevadans need federal assistance, right? We are one of the states hit hardest by the COVID pandemic," she said. "I don't believe that any revenue proposal should be on the backs of Nevada and families or small businesses and working families. And so I'm interested in how we can diversify our economy, how we can have more clean energy, how we can save our small businesses."
Safety of the building
After the riot at the U.S. Capitol in January, González said she has mixed feelings about the safety of the building. She trusts legislative staff but hopes to have a conversation as session kicks off about how to stay safe if the unexpected happens.
"As a biracial woman of color who has overcome living in impoverished areas, I think this kind of violence is not new," she said. "Being that the building is already closed to the public, I don't foresee there to be any safety concerns."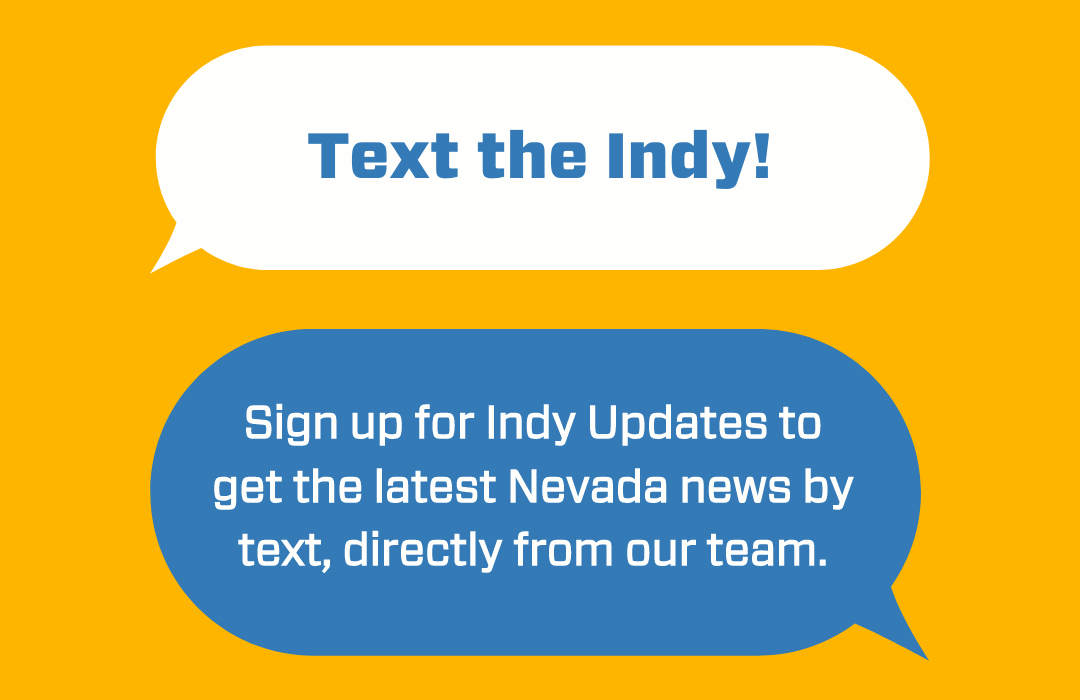 Featured Videos