Freshman Orientation: State Sen. Julie Pazina started young in politics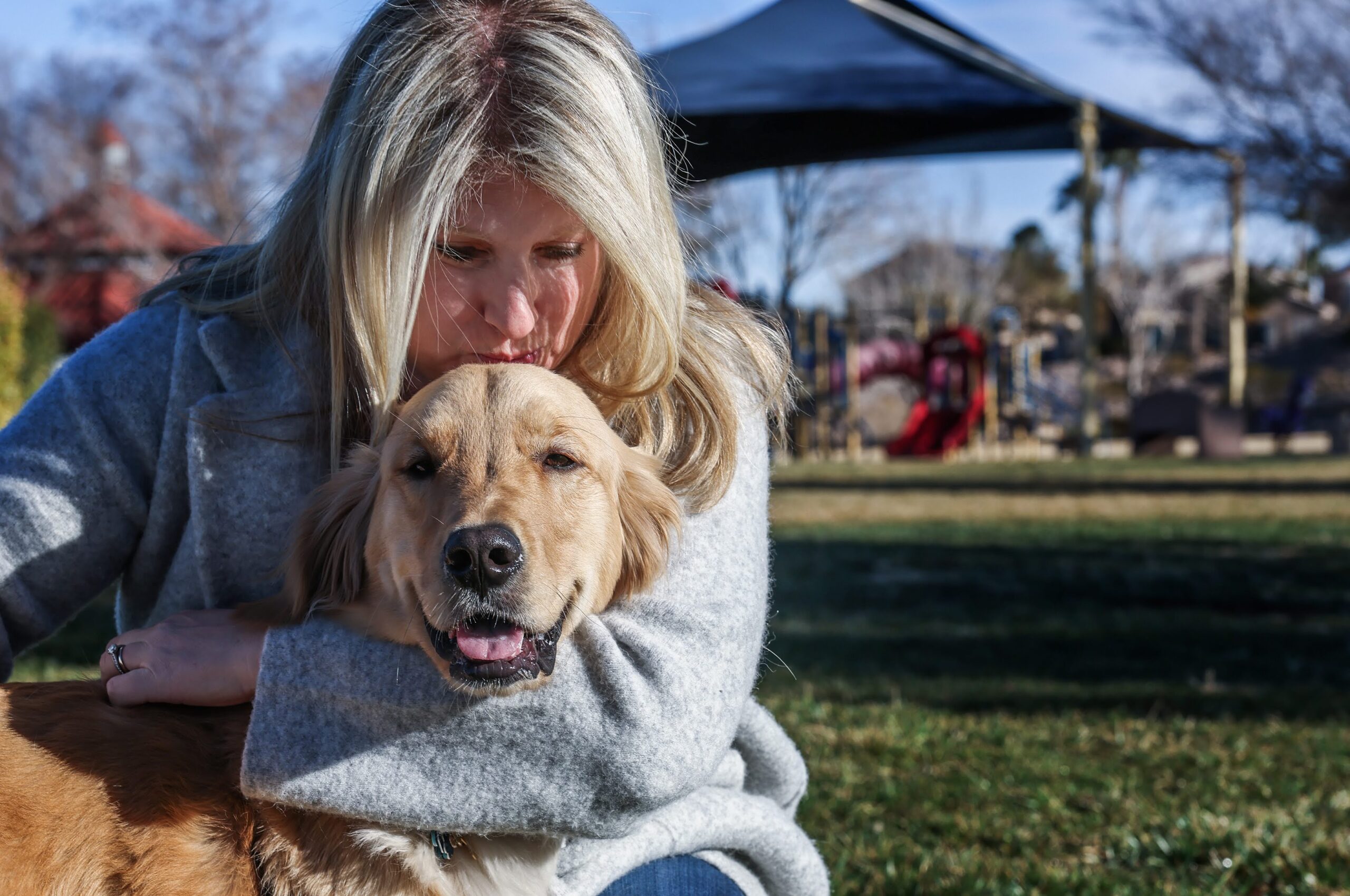 The freshman Democrat replaces Republican Joe Hardy, who was not able to file for re-election because of term limits.
Represents District 12 in southeast Las Vegas
District 12 leans slightly Democratic (33 percent Democratic, 27 percent Republican and 31 percent nonpartisan, according to December 2022 active voter statistics).
She will chair the Natural Resources Committee and serve on the Commerce and Labor and Growth and Infrastructure committees.
FAMILY AND EDUCATION
State Sen. Julie Pazina is an only child who grew up in Atlanta. Her family migrated west to Las Vegas in 2002 to be closer to her grandfather when his health deteriorated. She has lived within a five-mile radius ever since.
Pazina became involved in politics at a young age and by the time she was 11, she began knocking on doors and phone banking for local candidates. She decided to run for Senate District 20 in 2018 and lost by just 24 votes out of more than 55,000 cast.
"I've loved the political process civics my whole life," she said. "From the time I was really young, I believed in the process."
In college, she earned her bachelor's degree at the Vanderbilt University as a double major in communications and political science. 
Her mom was an editor at the Atlanta Journal Constitution, a major metropolitan newspaper, which partially influenced Pazina's love for sports and journalism. She became a sports writer for the student newspaper before realizing journalism wasn't her path.
Julie and her husband Joel share a love for sports, including the Atlanta Braves baseball team. At their wedding, their tables were named after historic Braves players.
Pazina loves her 18-month-old golden retriever Henry (named in tribute to Henry Aaron, a right fielder who spent 23 seasons with the Braves) despite his mischievous tendencies, including the time he ate some drywall and another time when he ripped the couch. She also holds close to her heart her late dog Molly, who died in August from cancer.
CAREER
Pazina is the national director of sales at Edlen Electrical Exhibition Services, which provides power for trade shows, conventions and special events. She has been part of Edlen since 2006.
Before Edlen, Pazina worked on cruise ships as an assistant cruise director, traveling from Europe to the Panama Canal to the Caribbean and the Mexican Riviera. She said she doesn't miss it.
"You make so many friendships … But I love just being here in Vegas, in Henderson. I have no desire to be at sea. Now that said, I love the ocean. And I do love taking a vacation," Pazina said. "The one thing I miss is being on the top deck when you're at sea, and you're just looking out over the water, and you just see how immense it is."
ROAD TO CARSON CITY
After losing the 2018 race in District 20 by such a small margin to Republican Keith Pickard, Pazina went all out in the 2022 campaign. She said she knocked on thousands of doors and got to know her neighbors and her community. It paid off when she captured 52 percent of the vote to defeat Republican Cherlyn Arrington.
"The exciting part about this is finally getting to work on policy and listening to what issues your neighbors find important," she said. "I can finally transition from campaigning to policy and legislating."
Pazina said she has had the opportunity to get to know some of her colleagues and already started approaching them about different pieces of legislation.
"It's important that we all work together, across party lines, across chambers. Because at the end of the day, what all of us want is to help our neighbors. That is the end goal for all of us," Pazina said.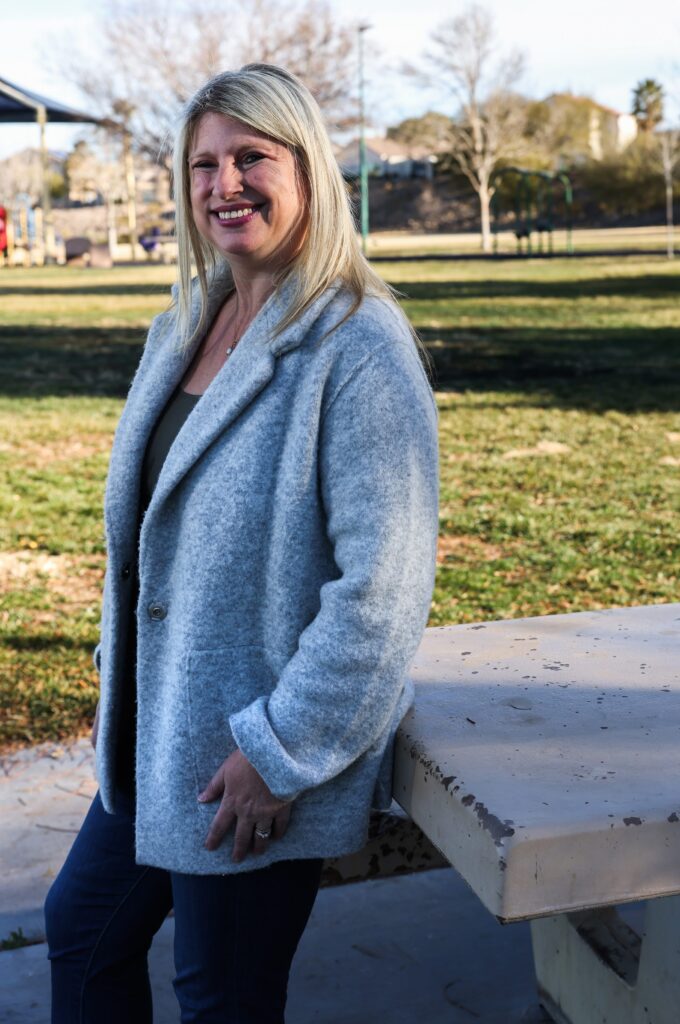 ON THE ISSUES
Pazina said "by nature things will have to be bipartisan" to get things done this session with a Democrat-led Legislature and a Republican governor.
As the new representative of a swing district — her predecessor was Republican — she said her constituents would want her and the Legislature to "communicate and collaborate."
"I come from the business world. And if I don't communicate with everyone in my company and my client base, and I don't collaborate, we don't get anything done," Pazina said. "I feel it comes down to communicating in both chambers and both parties … to get the best legislation passed and working with our new governor to ensure that he signs it."
As chair of the Natural Resources Committee and a member of the Commerce and Labor and Growth and Infrastructure committees, she said her focus areas include economic development, education, accessible health care and the environment.
Economic development
Pazina said she is in the early stages of developing a bill to streamline some of the state's processes for businesses to bring jobs and tax revenue to Nevada.
"I think one of the concerns is always that, if we don't streamline some of our processes here in the state, these companies will pick Arizona or California," Pazina said. "When people discuss bringing good paying jobs and more revenue into the state, obviously, that's something that we all want. And that's money that can go toward education and health care and our infrastructure."
Accessible health care
Pazina said she would like to address the shortage of specialty doctors in Nevada by creating more residencies focused on specialties for graduating medical students and encouraging them to stay in the state.
"We just don't have enough specialties and some specialties we don't have any residencies in, which is very frustrating … I think the dean of UNLV's medical school shared with me that when you go to medical school here there's a 50-50 chance you'll stay," Pazina said. "But if you do your residency here, it's 80-20. So that's what we want … We're trying to keep people here."
Education
Pazina said improving education in Nevada is all about workforce development and preparing students for the real world.
As president of the Las Vegas Hospitality Association, she said she was able to create mentorships and internships for students. She said she brought speakers to high schools, UNLV and the College of Southern Nevada to showcase the hospitality industry and give students a better idea of what they would like to do when they graduated.
"People are having challenges meeting employment needs right now. I don't think it will always be like this. But I think it is important that when we're looking at our students, we determine what they are excited about. And how can we nurture that?" Pazina said.
Additionally, Pazina said she would like to work with educators on ways to excel at their job and how she can help them be "effective educators," including discussing pay increases and reducing class sizes. She added that she is a "huge believer in public education" and that she would not consider the idea of breaking up Clark County School District, or allowing municipalities to opt out of the district, without a step-by-step plan.
"It's one thing to say, 'Hey, let's do this.' But without any plan in place, I feel like it'd be absolute chaos," Pazina said. "When I look at making any decision, I look at a plan. How do you make it happen? What are your first steps, second steps?"
Environment
Fighting climate change is important to Pazina, who plans legislation to address record-breaking heat in summers and water conservation.
"One thing I will say is, in Nevada, I feel like we've really done a good job of looking into the future and seeing what can we do to look ahead and try to protect our resources," Pazina said. "But I'm excited to continue that work."
New taxes?
Pazina said she sympathized with Nevadans struggling to make ends meet, especially with rising inflation affecting the cost of housing and food.
"People are struggling and to add new taxes to that right now, I think, is inherently challenging coming right out of the pandemic," Pazina said. "So at this time … trying to add new taxes onto that is really problematic. But it's also why I'm focused on bringing in new business and bringing in revenues that way."
Republican Gov. Joe Lombardo, who holds veto power, has said "there is no need for a tax increase of any sort" in the coming legislative session.
The Nevada Independent is raising $200,000 by Dec. 31 to support coverage of the 2024 election.
Tax-deductible donations from readers like you fund this critical work.
If you give today,your donation will be matched dollar-for-dollar.
Give + Get Matched
Featured Videos