Governor signs bill funding replacement of Owyhee school on tribal land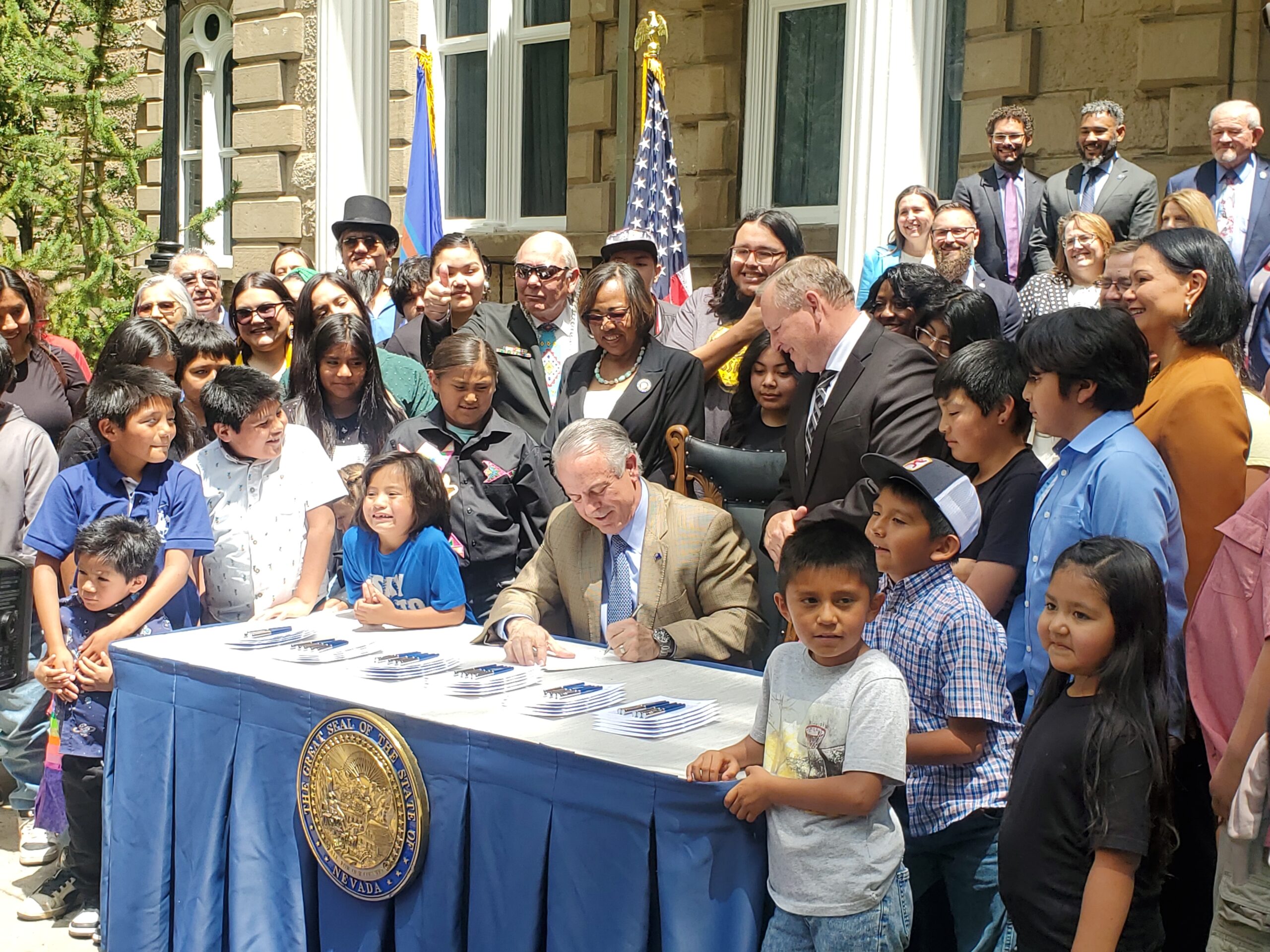 Owyhee residents traveled more than 400 miles to attend the signing of AB519, a bill that provides almost $65 million for a new school on tribal land and requires Elko County to apply more property tax revenue to school buildings.
Gov. Joe Lombardo was accompanied by Chairman Brian Mason of the Shoshone-Paiute Tribes of the Duck Valley Indian Reservation, Nevada Indian Commission Executive Director Stacey Montooth and Owyhee Combined Schools Vice Principal Lynn Manning-John during the bill's ceremonial signing in front of the Nevada Capitol on Tuesday afternoon.
"Today, after hard work by all of us, including our youth, we are here," Mason said to the crowd. "We're making these long trips and actually going in and meeting legislators and making this a true learning experience."
Though AB519 applies to various rural schools across the state, the bill would allocate $64.5 million for the creation of Owyhee School in Elko County, replacing a 70-plus-year-old campus with numerous defects, including bat feces falling from the ceiling, Assemblywoman Daniele Monroe-Moreno (D-North Las Vegas) said during her presentation of the bill in May.
"Our current facility, designed and built at a time of the policy of 'kill the Indian, save the man,' no longer serves us, the community and people of Duck Valley for our future as a tribe and as individuals," Manning-John said. "This new school promises a school that will welcome and educate the whole child."
Lombardo asked for patience as he was told by Manning-John that it would be three years before students would be able to cross the threshold of the new school.
In the meantime, Manning-John told reporters the community has plans to hold its own celebration and groundbreaking, where she plans to give every student a small golden shovel to commemorate the event. Mason said they have identified a site for the school and have plans to start surveying.
AB519 requires a board of county commissioners in a county with a population of 52,500 and no more than 57,500 levy a tax of at least 1 cent and not more than 25 cents on each $100 of assessed value of taxable property within the county for capital projects within the school district, including to schools on tribal lands. This is in addition to any taxes levied under state law. However, the population thresholds currently only apply to Elko County, according to the latest census.
AB519 passed unanimously in the Assembly and passed with only Sen. Robin Titus (R-Wellington) in opposition in the Senate.
It comes after Elko County voters rejected a proposal in 2021 that would have renewed an expiring funding mechanism that sent 75 cents per $100 in assessed valuation flowing to the school district to pay for maintenance and capital improvements.
Though Owyhee residents were celebrating the bill's passing Tuesday, Mason said he was apprehensive at first. He thanked Monroe-Moreno for shepherding the bill through the Legislature.
"When [AB519] first passed out of the Assembly Ways and Means, she came to me and gave me a hug. And she said, with a smile, 'You didn't trust me,'" Mason said. "Then I smiled and thought to myself, 'The government promising an Indian tribe something, what could go wrong?'"
Mason added that he was thankful for the investment in tribal and rural communities. He also applauded the work done by his community.
"People say that Native Americans come from a warrior society and I agree," Mason said. "But warriors are no longer combat veterans like myself. They're the lawyers, the health care givers, the educators, the administrators. They're the people like those standing here today. And they are truly warriors."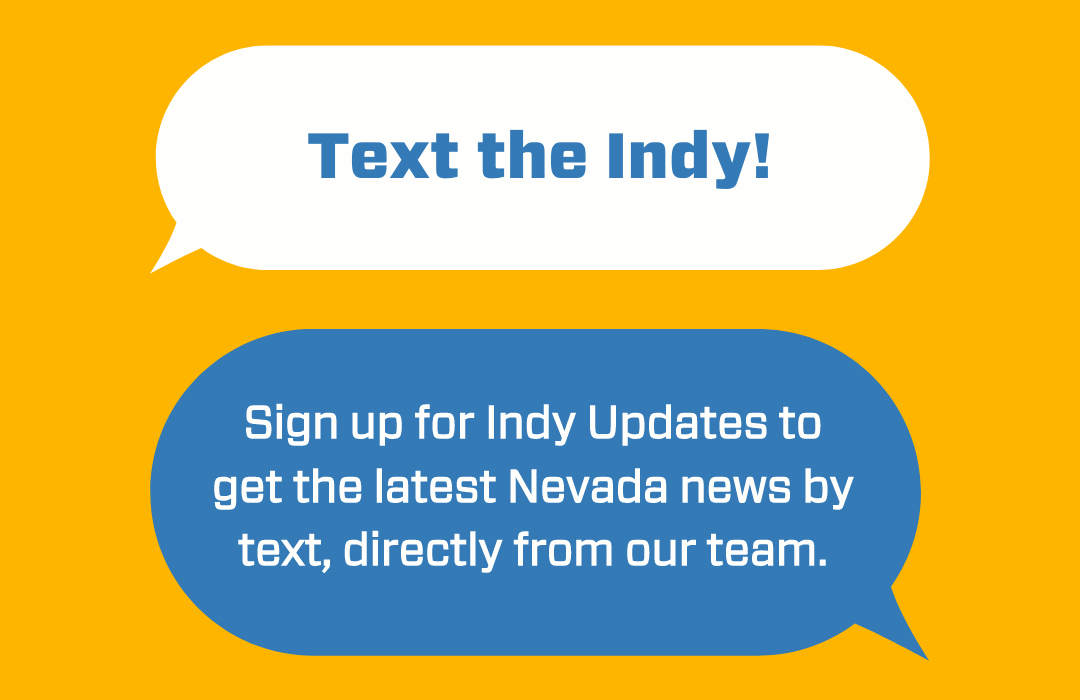 Featured Videos