High-profile cases push legislators toward banning GPS trackers on cars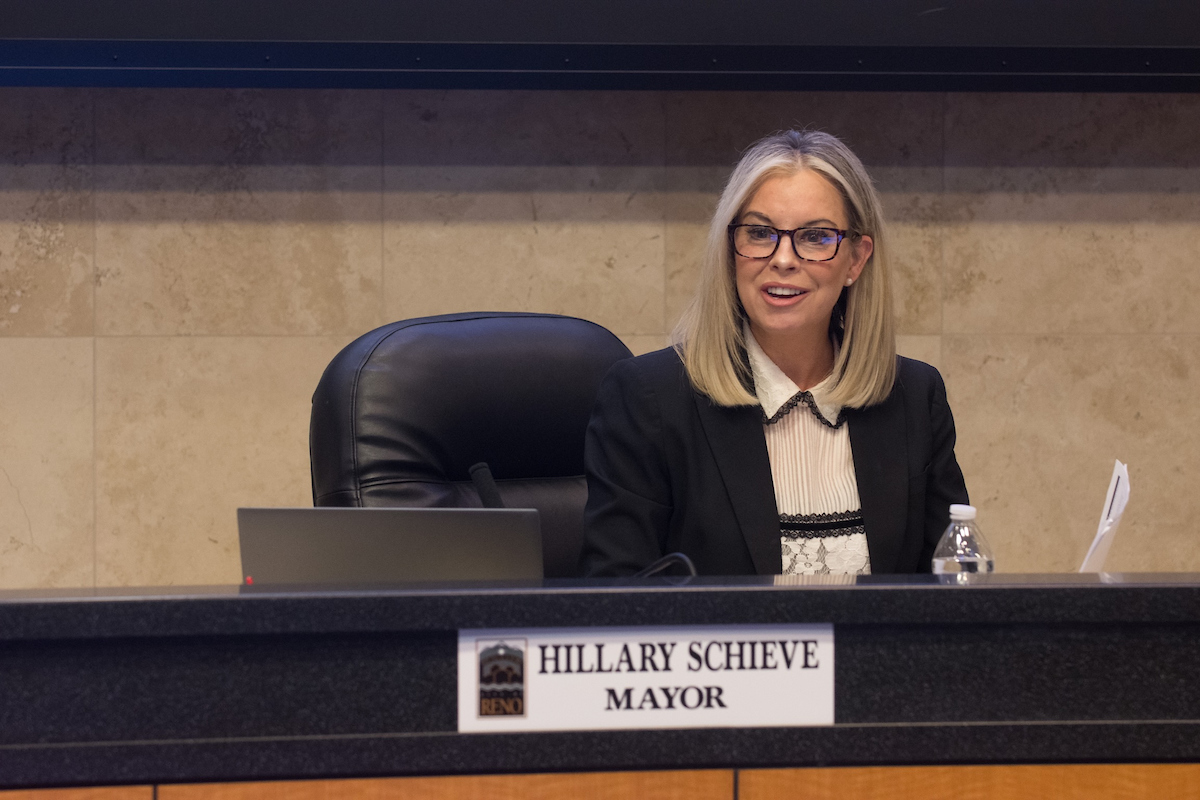 A day after a judge ordered the private investigator who put a tracking device on Reno Mayor Hillary Schieve's vehicle during the 2022 election season to reveal who paid for the surveillance before May 12 — a deadline that is expected to be pushed back after the investigator's attorney announced plans to appeal the case to the Nevada Supreme Court — legislators dug into constitutional questions around AB356, a bill that would outlaw attaching a GPS tracking device to an individual's vehicle without their consent.
During the bill's hearing in the Senate Judiciary Committee on May 5, Serena Evans with the Nevada Coalition to End Domestic and Sexual Violence said that though the high-profile cases in Northern Nevada brought the legality of using non-consensual GPS trackers into question, it could also prevent stalking, abuse and harrassment for everyday people.
But most of the discussion was devoted to the legalities of law enforcement being able to lawfully track a criminal if necessary. The U.S. Constitution protects people from unreasonable search and seizure. Walker said that if AB356 passes without further amendments and a law enforcement officer put a tracking device on a criminal's car — Jason Walker with the Washoe County Sheriff's Office using the example of a kidnapping — without their knowledge, the person caught committing a crime could be let go on the grounds the officer broke the law.
As AB356 is written, law enforcement would have to get a court order or warrant to track someone. However, Walker said officers can search a person's home without a warrant under "exigent circumstances" and urged amendments to be made for similar practices to be adopted for tracking.
Though Jennifer Noble, representing Nevada District Attorneys Association, also wanted the amendments Walker described, she said she was still in favor of the bill.
"We are trying to make sure we all have the same rights after this bill is passed," Noble said. "We are in strong support of the policy, which as we understand it, is to ensure that people aren't tracked without their knowledge and consent which to do otherwise is an invasion of privacy. No one should have to tolerate that."
Updated at 9 a.m. on 5/11/2023 to include the private investigator's attorney's plans to appeal the case to the Nevada Supreme Court.
The Nevada Independent is raising $200,000 by Dec. 31 to support coverage of the 2024 election.
Tax-deductible donations from readers like you fund this critical work.
If you give today,your donation will be matched dollar-for-dollar.
Give + Get Matched
Featured Videos