The Indy Asks: Getting to know the Hispanic leaders of the Legislature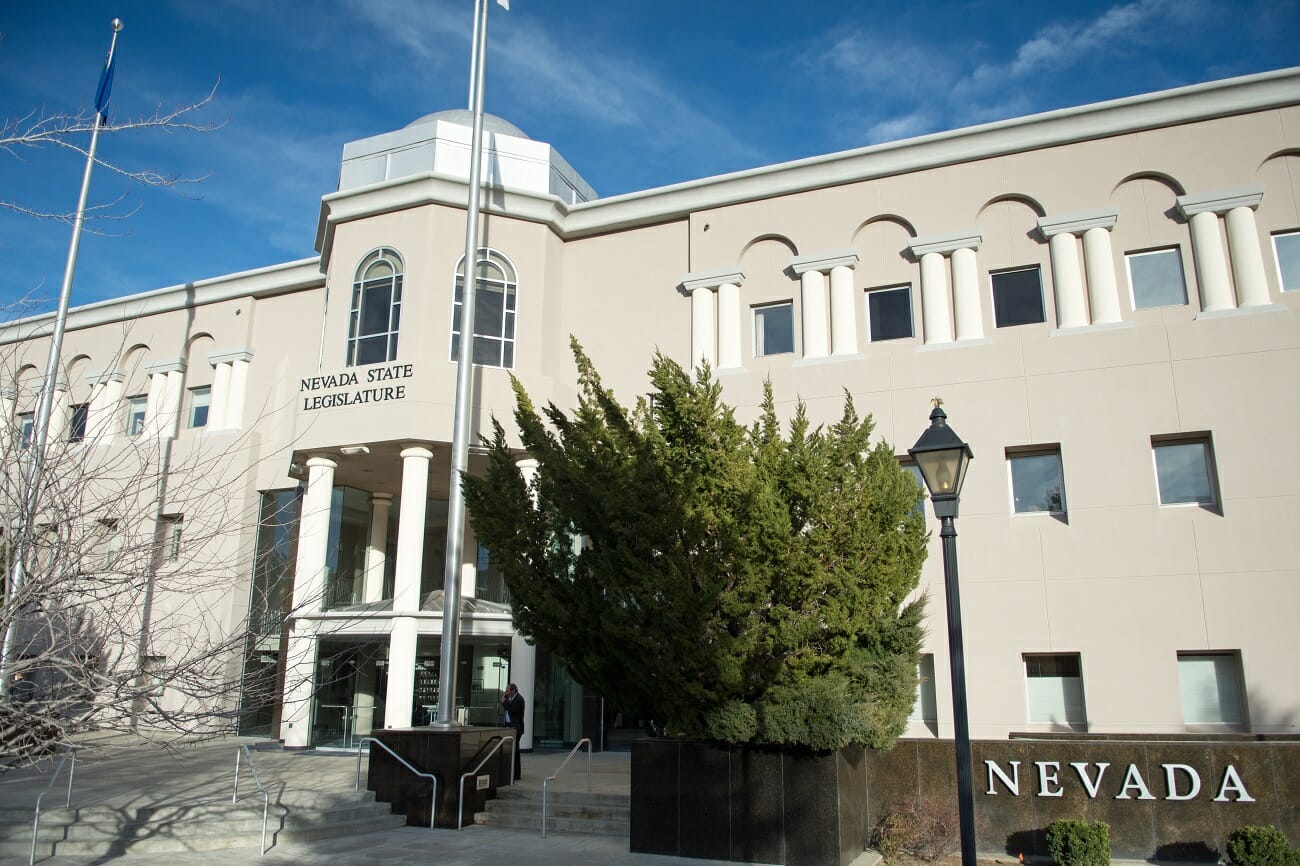 The 79th session of the Legislature has begun. For 120 days, senators, assemblymen and assemblywomen will work on initiatives that could become the new laws for the Nevada community.

The Nevada Independent – En Espanol is publishing a series of interviews with Latino leaders who hold leadership positions in the Assembly and Senate. These Q&A pieces focus on their respective backgrounds, challenges, and points of view regarding several current issues, as well as how they rank the Hispanic community in importance in terms of their work agenda.

We will be providing English translations of those interviews. This is the fifth interview in the series.
Edgar Flores- Democratic Assemblyman for District 28 in Las Vegas.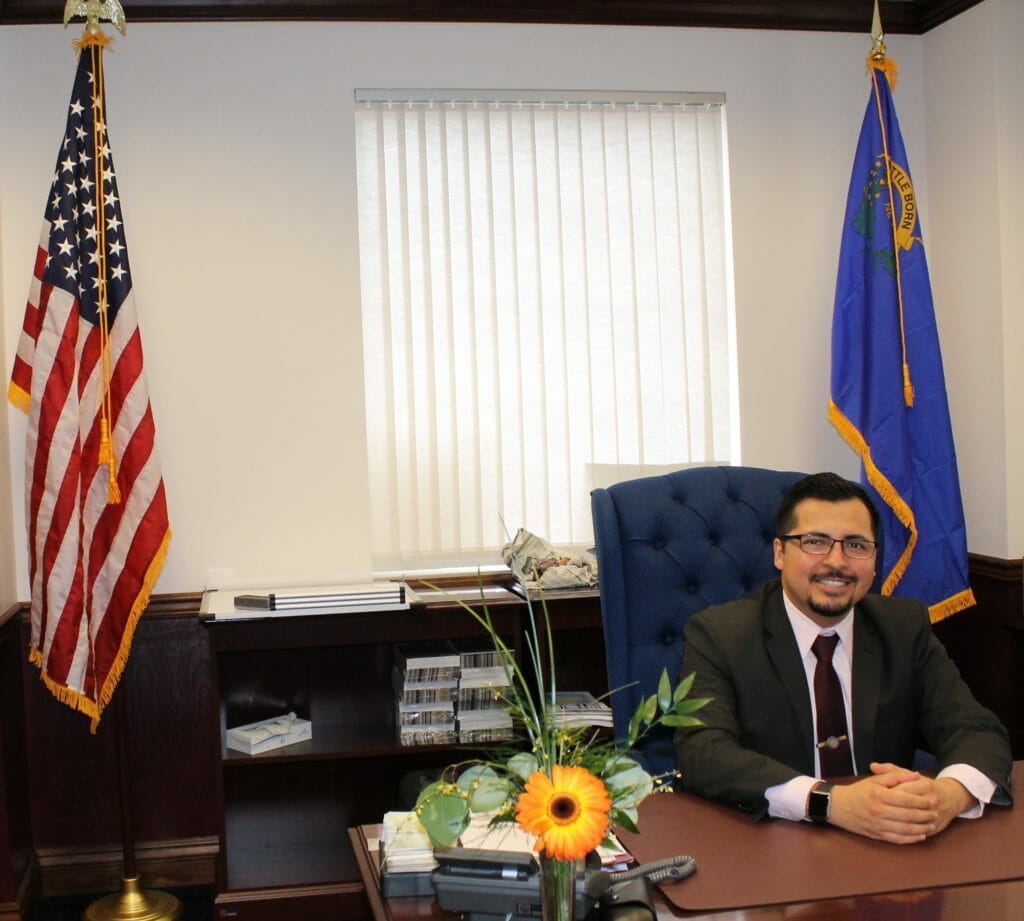 Question: Tell me about your family, your Hispanic roots. One of the reasons behind this series of interviews is for the community to get to know more about those who represent them in the Legislature.
Answer: My family is composed of my mother, my father, my two other siblings and me. Most of my family identifies themselves with being Chihuahuan. On my mother's side, my whole family is from Chihuahua, Mexico. On my dad's side, even though he was born in Zacatecas, he was brought up in Ciudad Juárez, where he met my mom. My dad came to Las Vegas - I think in 1981 - I don't remember the exact year.
He hit the ground running, like anyone else coming here to make a better life, taking on two, three jobs. He didn't speak a word of English and he had no money. He never had the privilege of going to school and since he was the eldest child - his father, for whatever reason disappeared - and at a young age he had to be the man around the house and these circumstances made him a provider.
Everything my dad taught was by example - "I´ll show you how it's done." Every day we got up early, every day we went to work and there was no day for rest. That's what I learned from him. I was born in Las Vegas and during my childhood, for many years, I never understood the idea of not having enough.
We lived in apartments - one room for the whole family - my parents were always working, but I never felt that we went without anything. I say this in acknowledgment of what they have done. Now that I look back, I can distinguish the differences in life.
The fact that sometimes the electricity got cut off was not something to be expected or that we went from apartment to apartment is not perhaps a typical childhood for everyone. But, when we were living together, I always felt as if we had everything we needed.
I can weigh up the experiences I've lived here with those in Ciudad Juárez, but here's where it made me a better person. Although, in the eyes of someone else living in Las Vegas, it would have appeared that we were struggling, but when compared to Juárez, it's here where we've had a much better life.
Q: Of those not-so-favorable situations that you've spoken about, how is it that you got to where you are right now or, in other words, to the position you currently hold?
A: From an early age, my parents taught me that there is no other choice but to work. You have to put in everything you've got. Also, I always felt a sense of belonging wherever we were.
For example, like I said, my dad never had an education, but I never saw that he was intimidated by anyone. He reached a point in his life where he worked for people who may have had a lot of money or were business owners, etc. He always told me that everyone is entitled to sit at that table.
I have always looked at life from that point of view, with that lesson, using that approach. I would say: "If I earned it, I have a right to be here", and that's what I've always learned.
One thing that really helped me is that my parents did not speak the language. This is something that affects the family; however, being a child, we help someone else who does speak the language and this is true for many immigrant families. I have been involved in conversations beyond my age, as an eight-year-old boy. I felt like an adult, because I was the translator for my parents.
So, from a very young age, I was involved in very profound situations, whether it was asking for an extension to stay where we were living and not to evict us or whether it was to buy a car. This helped me, because as a young child there was no conversation that ever intimidated me and I felt a power and fortitude, all because of these circumstances.
After that, I started to get involved in a lot of mentoring groups and I became a tutor for several people, because, being something else that my family realized, they did not have the resources or the answers to everything and that was why they always sent me to go to someone I could assist.
I am aware that our community lacks mentors, people that know how to guide us. Having a mentor is essential in every aspect of life.
Q: With regard to the deficiencies and community needs, those that you just mentioned and the adversities that you've had to overcome, what does education mean to you?
A: "Education" goes hand in hand with "mentorship". For me, it opens the door to everything, because a good mentor not only shows you the way, but can sometimes open a door for you. I was very fortunate. I have met a lot of people that have helped me out.
If it hadn't been for them, I wouldn't have participated in such a program or met someone that taught me a lesson.
Q: What are some of the bills that you will be working on during this legislative session, including those for the Hispanic community?
A: I have one called SIJ (Special Immigrant Juvenile). SIJs are young people who are coming across the border to the United States without anyone to help them or to assert a claim. The problem that we have here in Nevada is that family judges are not recognizing them. My proposal obliges them to do so, clarifying that they are to be recognized.
I am also working with other legislators to create a distinction for the statewide database and to completely exclude the entitlement of the federal government to intervene and request such information.
The reason for this is a key issue that specifically concerns our immigrant community: that one of the ways that (ICE) goes about to identity and hound undocumented individuals is to go the database at the DMV, the prisons, electricity and water companies, or wherever, and they obtain addresses and other information.
By creating this barrier, we are - in my opinion - letting the federal government know, not that we do not want to contribute or assist, but rather we are being very clear that we, as a state, are not (ICE) and we do not have to be spending money or resources to help them with their priorities as a federal government.
I think it is very expensive, as an example, if we, the state of Nevada, are giving money to a jail to do their job. So, if we are forcing the jail to spend money to detain an individual for longer, so as to provide information, because (ICE) says "keep him there for a few days, so I can send an agent for him, or send me information, we need to do a cross-check", then we are using State resources. We just do not have the resources for that.
We must focus on our responsibilities as a state and that's it. This is not in contrary to what we have done previously, because of the same federal government, for the last bill we were working on... the background check, (the initiative on the background check review), we voted in favor of it, but the federal government said "we will not do it, because we do not have the resources or time for it."
We are applying the same logic. And they are right. They do not have the time or resources for it. Nor do we.
During this session, I will also discuss the issue of squatters, the home invaders. I will work with real estate agents and this will help everyone. Metro Police provided me with statistics saying that most people who takeover houses are nothing more that squatters and quite often they find that there are also other associated issues, like drugs, weapons, some other felony, arrest warrants, etc.
So, we want to clean the communities of these individuals. So, I'm going to work with the real estate agents so that all documents that need to be signed have to be notarized. This will help us to identify who is falsifying documents and it will help us to track down these individuals faster.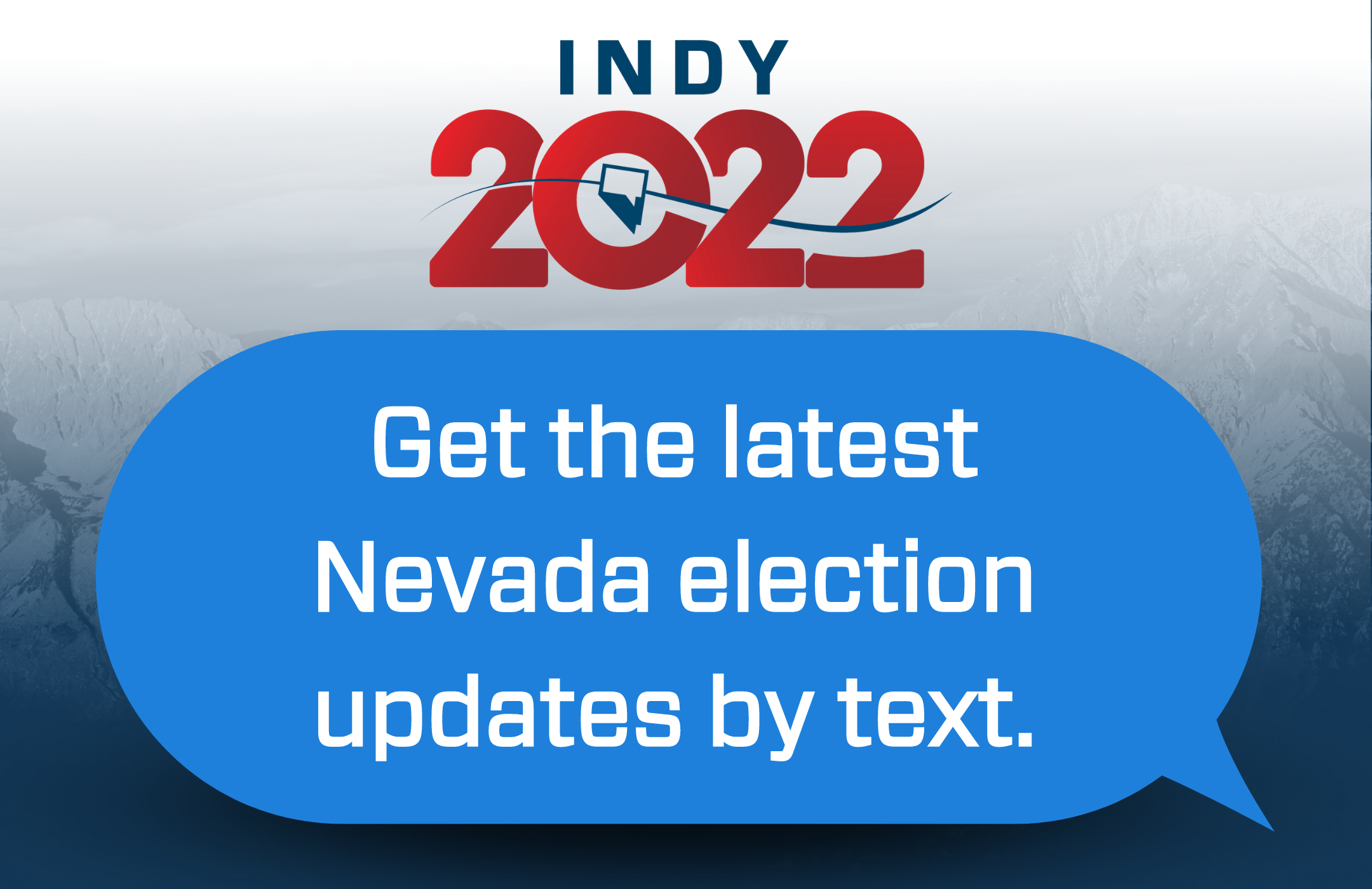 Featured Videos
Comment Policy (updated 4/20/2021): Please keep your comments civil. We reserve the right to delete comments or ban users who engage in personal attacks, use an excess of profanity, make verifiably false statements or are otherwise nasty. Comments that contain links must be approved by admin.