Lawmakers have a lot of ideas on Medicaid. Here are the highlights.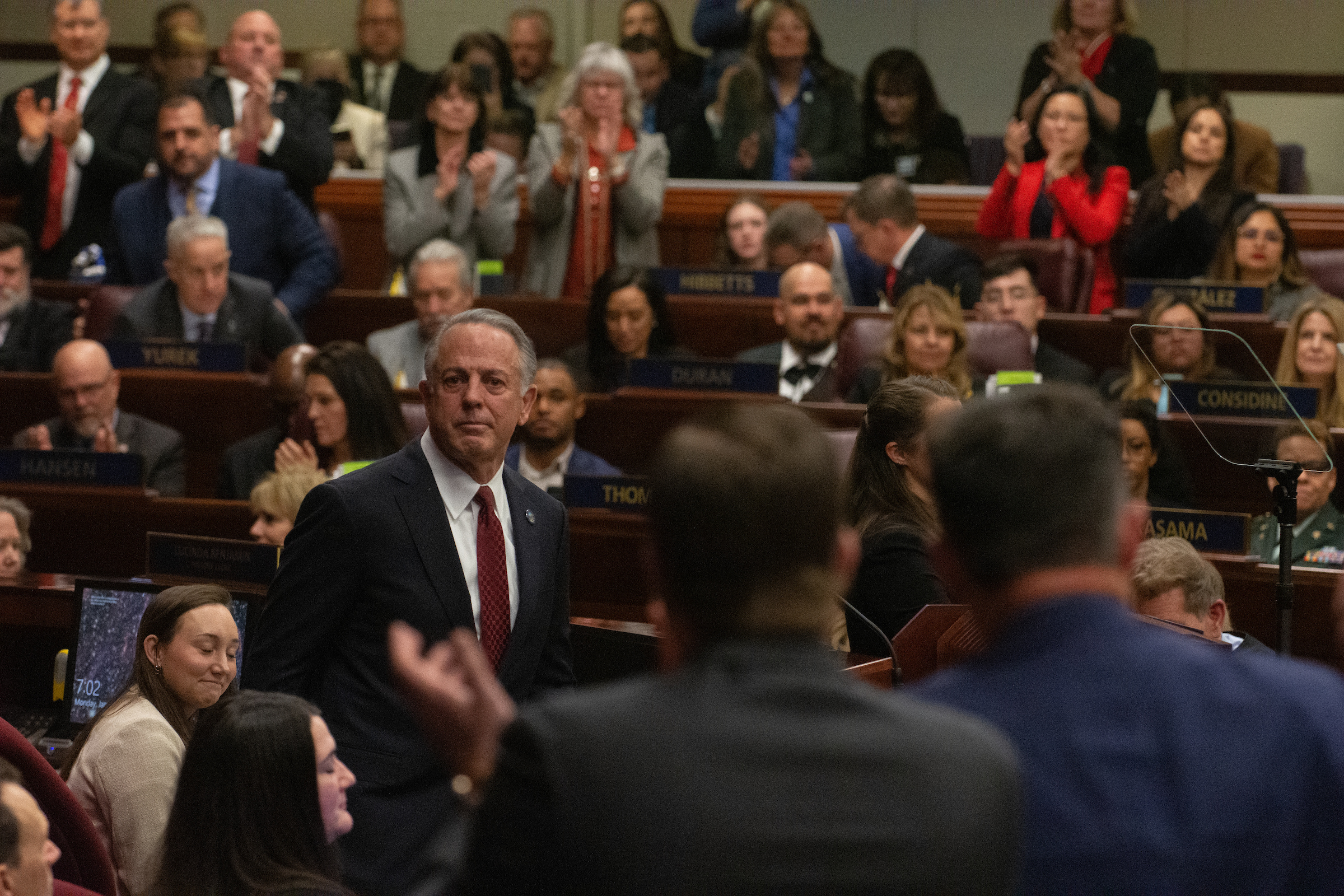 If you want to know where an administration's priorities are, look at its budget.
Under Gov. Joe Lombardo's proposal, the most significant portion of funding, nearly 44 percent of the state budget, is allocated to the Department of Health and Human Services. Almost 29 percent of the budget is dedicated to Medicaid, a joint federal and state program that pays medical expenses for people with low incomes and now covers nearly one-third of Nevada's population.
Medicaid has seen explosive growth since Nevada lawmakers opted into Medicaid expansion under Obamacare in 2012. More than 630,000 Nevadans have gained coverage since 2012, and the program now covers more than 930,000 people.
Almost 70 percent of the state's Medicaid budget is supported by federal funds, and in his proposed budget, Lombardo laid out plans for Medicaid reimbursement rate increases for physicians, dentists and nursing homes, as well as services to people with disabilities and certified behavioral health centers.
Reimbursement rates are the rates providers are paid for services. Private insurance companies typically reimburse providers at higher rates than Medicaid, so providers often turn away patients who are on Medicaid, making it more difficult for them to find care.
Lombardo's Chief of Staff Ben Kieckhefer said during a press briefing in early May that Medicaid rates are too low, presenting challenges to recipients and health care providers.
"[Existing Medicaid reimbursement rates] provide significant challenges for Medicaid enrollees to access care, and makes it incredibly difficult for physicians, hospitals, care providers to provide service to Nevada's lowest-income families," Kieckhefer told reporters. "So we're committed to continuing to increase those rates over time."
Amid the state's move to a statewide Medicaid managed care system, it is unknown how much the rate increases would make a difference for health care providers because the proposed provider rate increases are geared solely toward providers covered by Medicaid's fee-for-service plan, which includes only about 25 percent of Medicaid recipients. The rate increases are only applicable to fee-for-service providers because the state cannot stipulate what private corporations can pay providers through the Medicaid managed care system.
But the budget isn't the only Medicaid discussion taking place this session. Lawmakers are reviewing at least 33 measures on the topic, many of which are still awaiting review with less than 12 days left in the legislative session.
The following includes a summary of the most notable of those measures:
The Nevada Independent is raising $200,000 by Dec. 31 to support coverage of the 2024 election.
Tax-deductible donations from readers like you fund this critical work.
If you give today,your donation will be matched dollar-for-dollar.
Give + Get Matched
Featured Videos