Lawmakers introduce bill to prevent the poor from losing license for unpaid traffic tickets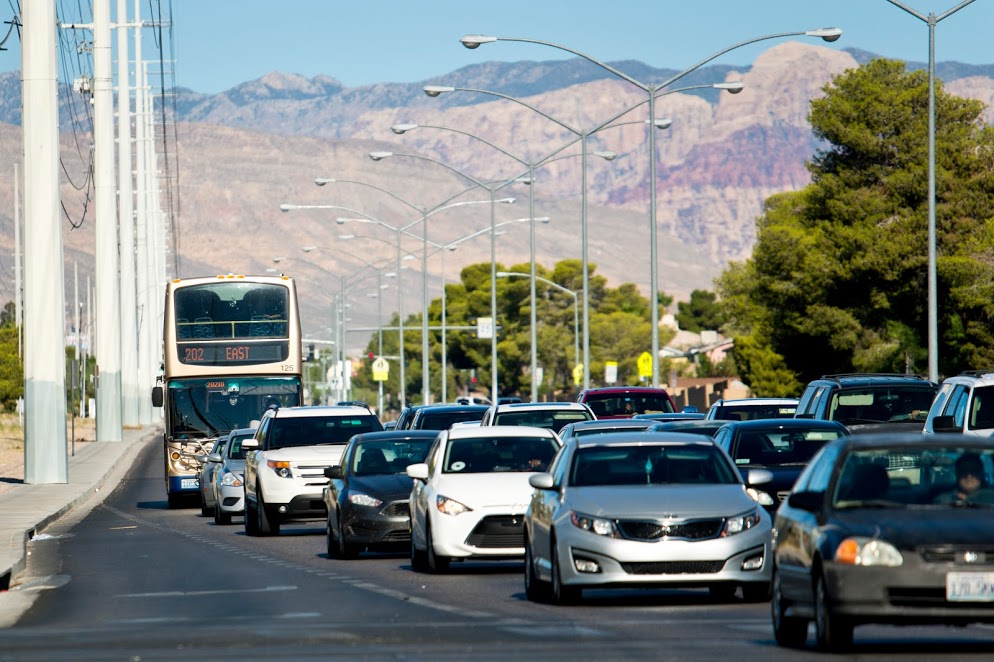 Lawmakers have proposed a bill to end driver's license suspensions for unpaid minor traffic fines and fees, which generally are assessed on poorer Nevadans.
As introduced by Assemblywoman Cecelia González, AB151 would not remove the fines from tickets but would remove the ability of the courts to suspend driver's licenses for minor traffic offenses. Driver's licenses would still be suspended for driving under the influence, reckless driving or an incident resulting in death of a person.
"Debt-based license suspensions force an impossible choice to either stop driving and lose access to work and basic necessities, or to keep driving, thus risking arrest and even more fines and fees," González, a primary sponsor of the bill, said at the Assembly Judiciary Committee meeting Thursday. "This bill is seeking to address one of the many cycles of poverty and incarceration that we have in our communities."
Between July 2017 and June 2019, more than 38,000 Nevadans had their driver's licenses suspended because they could not afford to pay outstanding fees or fines associated with a traffic violation, according to the Fines and Fees Justice Center. Leisa Moseley, state director for the center, said at the hearing that research shows people are willing to pay but can't.
"Our research also shows that suspensions just simply make it harder for people to find work, to retain work," Moseley said. "And it prevents them from being able to pay these debts and also in many cases prevents them from being able to support their families. It trapped them in a cycle of poverty."
Although AB151 is not focused on traffic warrants that call for an arrest, Moseley said license suspensions and warrants "go hand in hand." She told the committee the top five ZIP codes in Las Vegas that have the highest number of warrants (89101, 89106, 89108, 89110 and 89130) are also the ZIP codes with the highest rates of food insecurity and the lowest median incomes. And although Black residents make up 12 percent of the city of Las Vegas, they make up 46 percent of the city's traffic warrants.
In 2019, the Legislature passed one of two bills that aimed to decriminalize minor traffic offenses. The bill that passed, AB434, required courts to do ability-to-pay assessments and offer community service or a payment plan. But it is uncertain if the pay assessments are being applied uniformly across the state and whether people are given the opportunity to do community service to address their accumulated fines, Moseley said.
"What we've seen is that people aren't always able to work and perform the community service as outlined ... We don't know what that standard is being applied across the board," Moseley said. "So we really don't have a lot of data on who's doing community service, the availability of it, how accessible it is to people."
The bill also provides that the Department of Motor Vehicles must not charge any fee for reinstatement of a driver's license or require a person to undergo any physical or mental examination to be eligible for reinstatement of their driver's license.
DMV spokesman Sean Sever testified in neutral about the bill and said the agency is "willing to absorb" the costs that the bill would create for it, but said there would be a large revenue loss.
"The DMV is really suffering right now, particularly with our revenue due to the pandemic," Sever said. "We are making budget cuts and not filling positions, but we are willing to work with the bill sponsor to see if there are ways we can lessen the impact to the DMV."
Supporters also point out that failure to pay the tickets is not a direct indicator of how safely people drive on the road and those with warrants and license suspension are not criminals. Many of the tickets are for non-driving violations such as expired license plates, according to Leslie Turner, justice campaigns manager of the Progressive Leadership Alliance of Nevada.
"Suspending driver's licenses perpetuates systemic harm to Black and brown people in particular, but also to the broader working class," Turner said. "Laws contribute to the continuous disintegration of communities of color through systems that deepen debt for people who already could not afford it."
This was the bill's first hearing and the committee did not immediately vote on the measure.
Comment Policy (updated 4/20/2021): Please keep your comments civil. We reserve the right to delete comments or ban users who engage in personal attacks, use an excess of profanity, make verifiably false statements or are otherwise nasty. Comments that contain links must be approved by admin.