Lawmakers look at creating a Division of Outdoor Recreation to support an often overlooked industry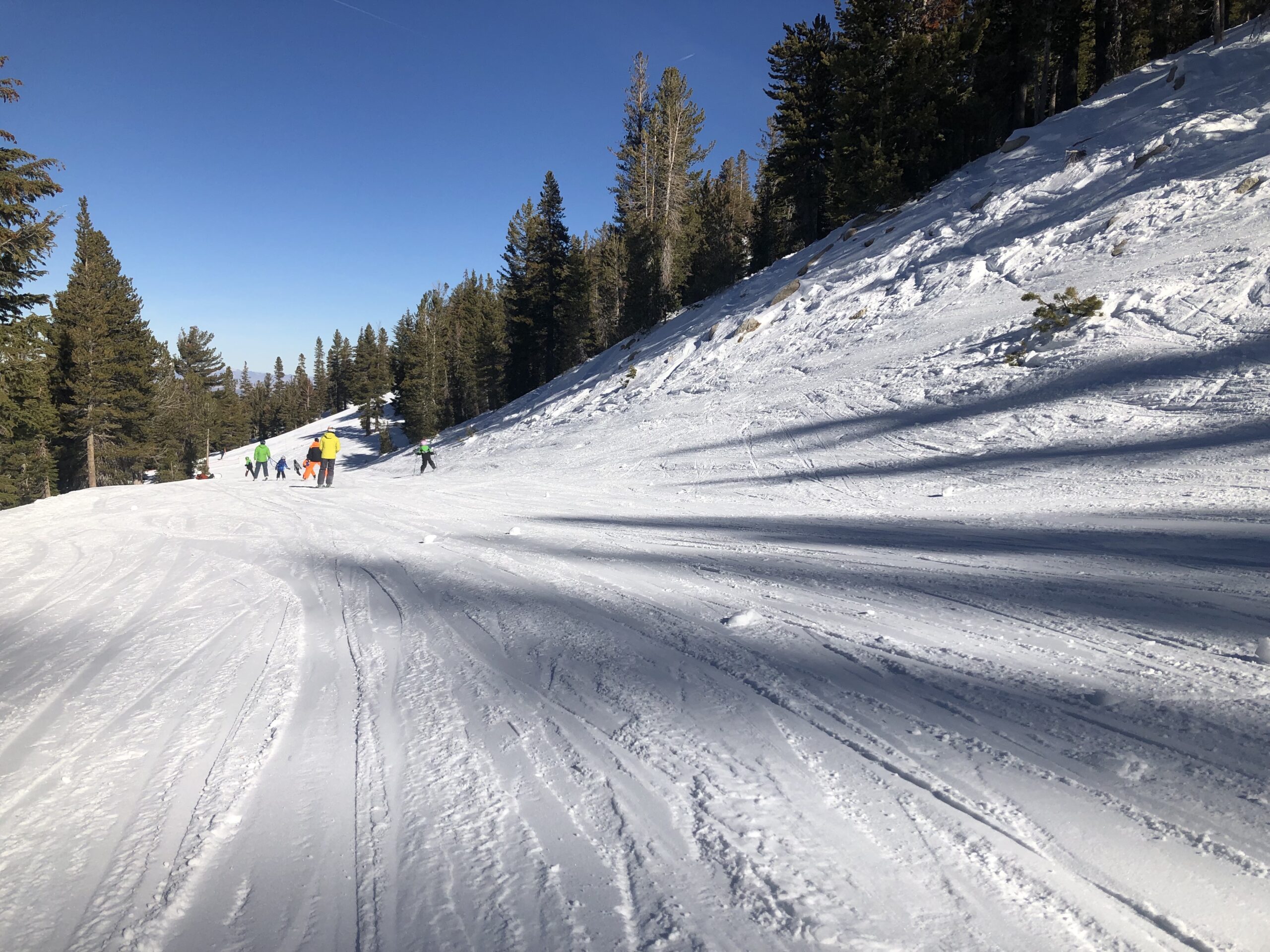 Montana has one. Colorado has one. Utah has one. Nevada?
After months of internal discussions, outdoor businesses, conservationists and hunters are putting their weight behind a bill to create a state Division of Outdoor Recreation. For the coalition of groups, the effort represents the most recent push to bring more recognition to outdoor recreation, an often overlooked economic sector that is responsible for about 87,000 jobs and generating $1.1 billion in tax revenue, according to industry estimates.
Mirroring efforts in other states, Assembly Bill 486, introduced on Monday by the Committee on Ways and Means, would create a recreation office within state government to help expand the industry and coordinate conservation efforts on land used for backpacking, hunting and fishing.
"We are an important sector that has never been recognized or discussed," said Meghan Wolf, an environmental activism manager for Patagonia, which has a large presence in Reno and helped push for the bill. "People look at [recreation] as a hobby or something people do on the weekend…. We're an important part of the economy, and we would like some recognition."
Under the proposed bill, the office would employ two administrators — one focused on business and the other focused on conservation — within the state's natural resources department. The bill leaves some flexibility in how the office would operate, but it also specifies several particular functions.
For example, the bill says the office would be tasked with creating a state recreation plan, advocating for federal conservation funding and collecting data on the outdoor industry.
Supporters stressed that the office would focus on recreation across the state, not only in urban areas. Many rural Nevada towns already advertise themselves as destinations for visitors to state and federal public land (more than 85 percent of Nevada is managed by federal land managers).
A sign outside of Beatty casts it as the "Gateway to Death Valley." On Winnemucca's main street, a sign calls the town a "Gateway to the Pacific Northwest & the Black Rock Desert," In Battle Mountain, a decal on a water tank casts the town as "basecamp to Nevada's outback."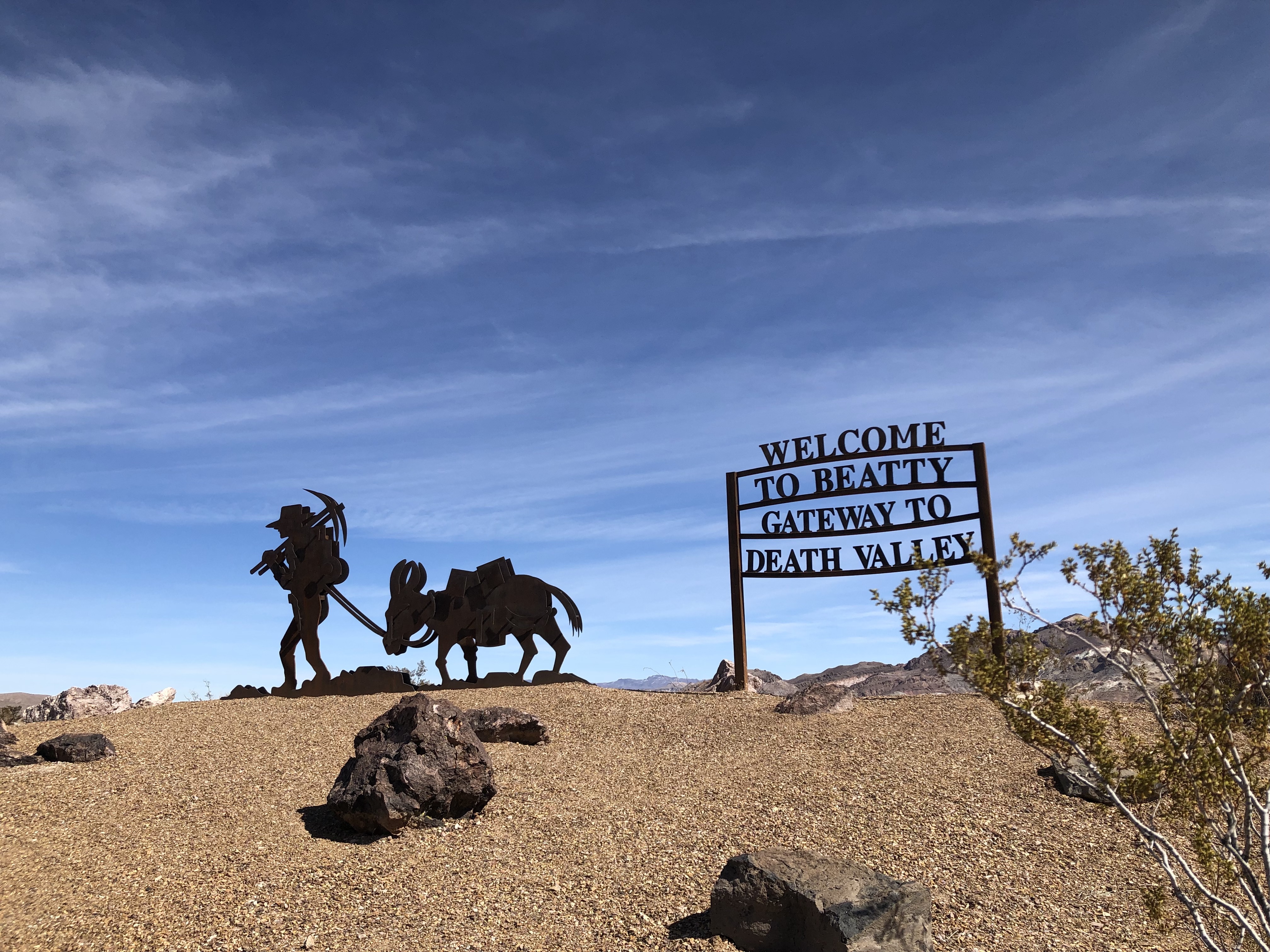 "The culture is there," said Tom Clark, a lobbyist who grew up in Elko and represents the Outdoor Business Coalition, which includes companies like Patagonia and REI. "We want to make sure everyone realizes it's in the fabric of what Nevada really is all about."
In addition to including heavy-hitters in the outdoor recreation industry, the Outdoor Business Coalition includes smaller business like Mesa Rim, a popular climbing gym in Reno, and Desert Adventures, a Boulder City outfitter that rents kayaks to float down the Colorado River.
As proposed, the bill contemplates a recreation advisory board that would include several top state officials, from the state tourism director to the state superintendent. The board, chaired by the lieutenant governor, would advise the office's administrators on outdoor recreation issues.
The new division would fall under the Department of Conservation and Natural Resources. Its director, Brad Crowell, said the office would serve multiple purposes. In addition to attracting new businesses and advocating for conservation, the office would help with education. In a state where there is a high percentage of federal land — with different access rules and designations — Crowell said the office could help residents and visitors understand where they can and cannot venture.
"We say we're a tourism based economy, but what we really mean is that we're a gaming indoor tourism kind of based economy," Crowell said. "I think probably our biggest opportunity outside of the gaming realm is our natural environment — our wonders that we have out there."
Crowell said the office could also be a "one-stop-shop" for the often diffuse resources needed to plan trips, providing information about everything from camping reservations to hunting licenses.
For many supporters, the push for an outdoor recreation office is a recognition that Nevada's identity — and its economy — extends beyond traditional industries like gaming and mining.
"There is a big identity piece to this," said Andy Maggi, who directs the Nevada Conservation League, one of the main conservation groups lobbying for the legislation.
Wolf, an environmental activism director at Patagonia, echoed that sentiment. She said the office could be a way to bridge recreation with the need to protect the public lands that the industry depends on.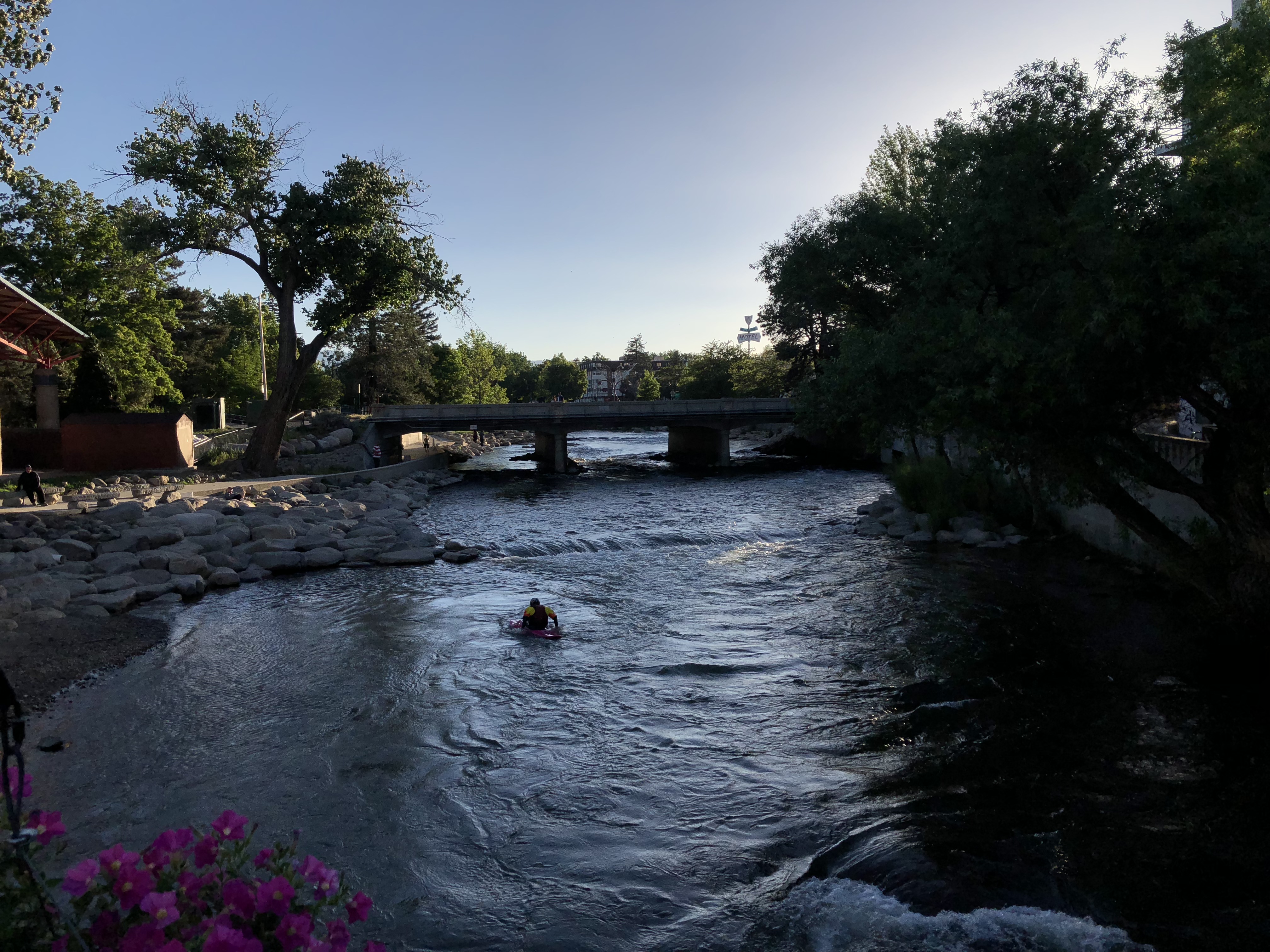 "We hope that translates to policy that protects those resources," she said
One remaining factor is funding. The bill was referred to the Government Affairs Committee, where it is expected to be heard next Thursday. After that, it will likely go to Ways and Means. Although the bill would allow the office to accept public and private grants for some of its programming, the creation of new positions means that it will likely require an appropriation.
Assemblywoman Maggie Carlton, a Las Vegas Democrat who introduced the bill as the chair of the Assembly Ways and Means Committee, said she is waiting for Government Affairs' analysis. But she was supportive of the bill and decided to introduce it, in part, because it brought together a number of groups that do not always see eye-to-eye on many issues.
"The fact that you have conservationists, and business people and hunters — people from all different areas — interested in doing something like this is really great," Carlton said.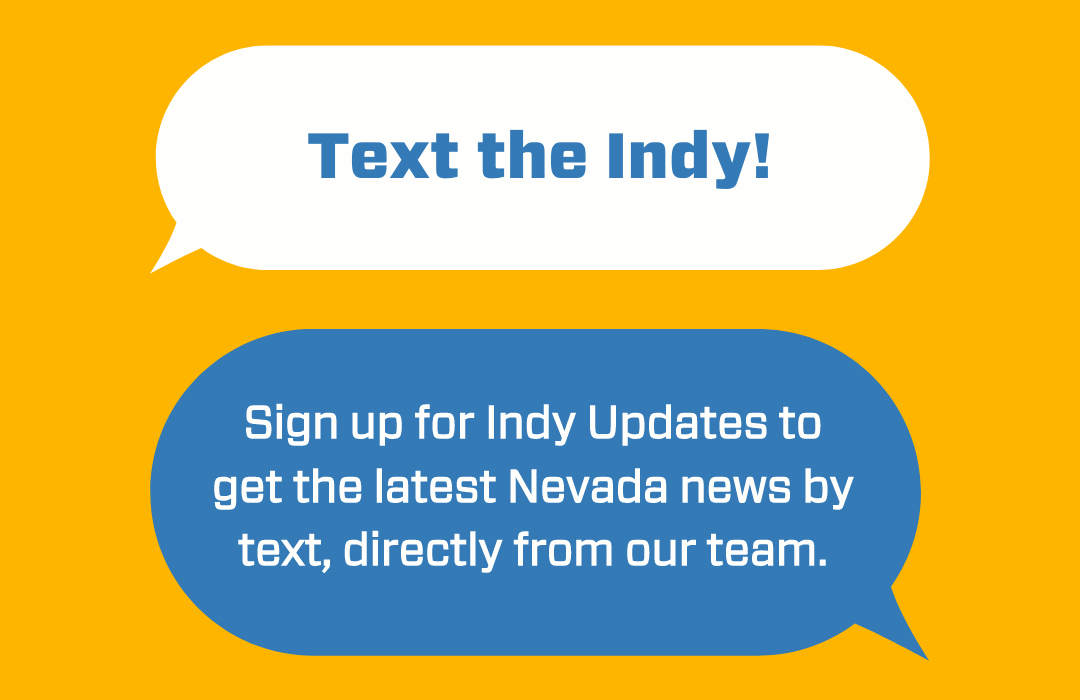 Featured Videos
Comment Policy (updated 4/20/2021): Please keep your comments civil. We reserve the right to delete comments or ban users who engage in personal attacks, use an excess of profanity, make verifiably false statements or are otherwise nasty. Comments that contain links must be approved by admin.