Lawmakers preparing wide-ranging clean energy bill, includes $100 million for electric car charging stations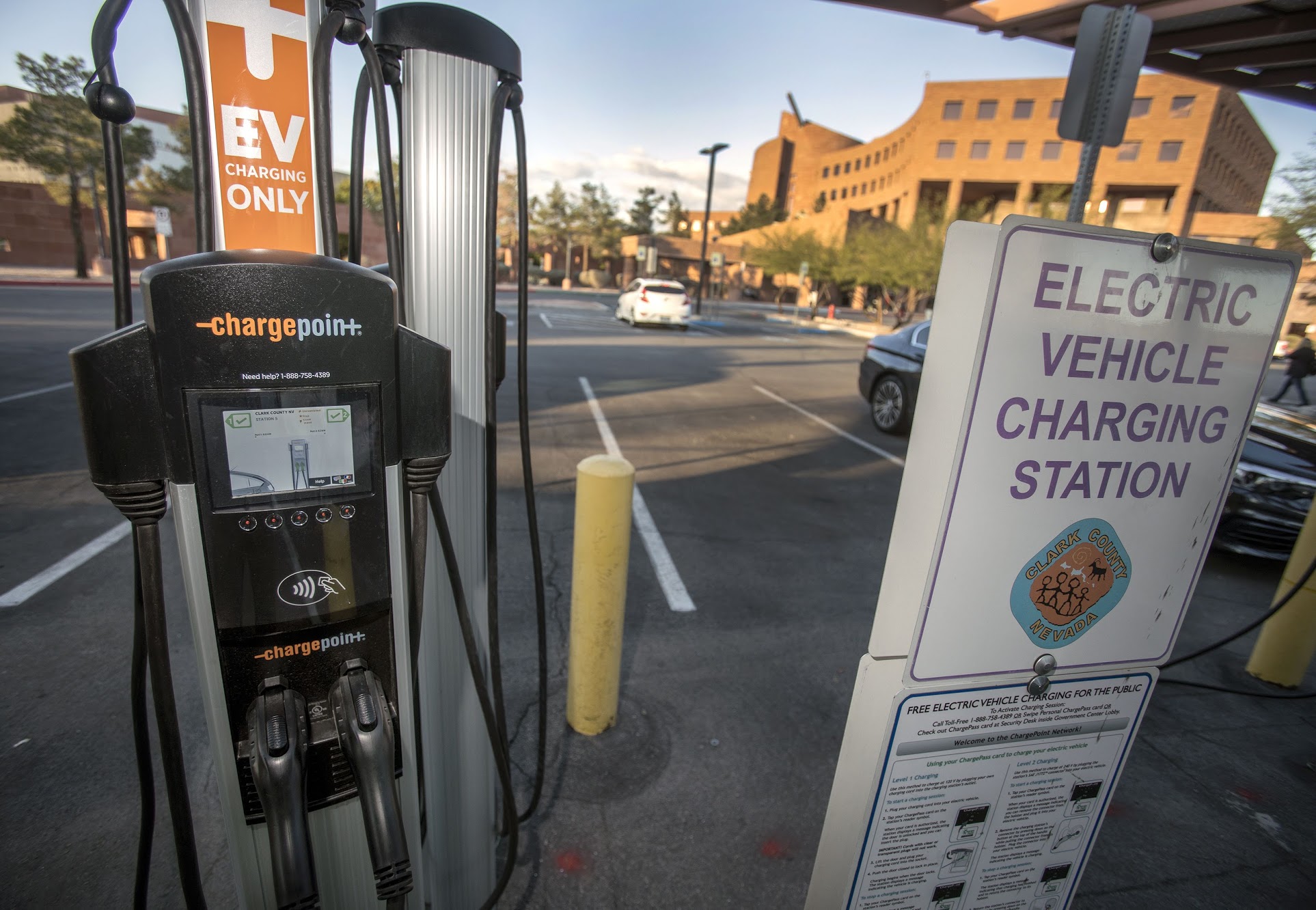 Over the next decade, Nevada's largest share of carbon emissions is projected to shift even more from power plants to the cars, trucks and other vehicles that make up the state's transportation sector.
That's a big problem for state lawmakers and Gov. Steve Sisolak, who have publicly committed the state to reduce carbon emissions in line with guidelines laid out in the Paris Climate Agreement.
That's why Democratic lawmakers, led by Sen. Chris Brooks (D-Las Vegas), are preparing to introduce a substantial energy policy bill in the 2021 Legislature that would mark one of the state's largest investments in electric vehicle infrastructure — requiring NV Energy to spend $100 million over the next three years to construct charging stations throughout the state.
Brooks, who has generally taken the legislative lead on energy issues for Democrats since he was first elected in 2017, is planning to introduce the wide-ranging energy legislation that in addition to the charging infrastructure will also call for expanded transmission build-out, expansion of tax credits for utility-scale battery storage systems and from a kind of multi-state task force focused on the feasibility of Nevada and other Western states to a multi-state wholesale electric market sometime over the next decade.
The bill hasn't been introduced and some provisions are still being negotiated with major players in the energy policy world, but Brooks said the overall goal was to advance decarbonization policies that helped the state expand its clean energy economy.
"The cost of not fighting the climate crisis in our state is far greater...than the cost of actually doing it," he said. "And so I don't necessarily think it's an either/or, I think we absolutely have to get to zero (carbon). And finding the way that we can do it that has little or no rate impact, and preferably has economic value for the state of Nevada, is our primary consideration."
The concept of moving to a zero-carbon energy sector isn't new; a bill introduced by Brooks and passed out of the 2019 session set a nonbinding zero-emissions target by 2050 while requiring more regular reporting of state greenhouse gas emissions, plus development of a state climate strategy.
The first version of that "State Climate Strategy" report was released in December 2020, and outlined a coordinated pathway for a transition away from fossil fuels and other sources of carbon emissions, including a cost-effective transition from natural gas and ways to electrify the transportation sector. (A plan to require more natural gas planning has attracted most early lobbying efforts).
Many of the provisions in Brooks' planned bill echo that report, including the massive charging station infrastructure investment.
The proposed legislation would require an initial $100 million investment over three years for electric vehicle charging stations, with locations based on metrics such as miles driven and needs in underserved communities. Brooks said at least 40 percent of the new charging stations would need to be placed in historically underserved areas, with other areas of focus including schools, public facilities and in "entertainment" areas that could serve taxis or transportation network companies such as Uber or Lyft.
"We need to put charging infrastructure in places where it will get used," he said. "It will get used by folks who traditionally are overlooked in this process, and it will help those who need the help the most to lower their operating expenses when it comes to transportation."
It also would require NV Energy to include electric vehicle charging infrastructure plans in its normal, three-year Integrated Resource Plan filings that go before the state's Public Utilities Commission.
The legislation goes beyond just electric vehicle infrastructure; Brooks said it also will include language making it the official state policy of Nevada to increase transmission capacity in the state.
Brooks said his legislation wouldn't be "prescriptive" in terms of increasing transmission infrastructure build-out (such as telling the utility to build power lines in specific places) but rather would set a state policy to favor expanded transmission. A policy statement like that would be another factor for utility regulators to consider when proposals for expanded transmission projects are brought forward, likely during the triennial Integrated Resource Planning process.
"If I could just simply say, 'Build it all, build it now,' and that would be enough, that's what I would do," he said. "But we're gonna have to lay out all the reasons why it's good. And all of those reasons need to be taken into consideration when a decision is made by a regulator."
That state policy likely wouldn't affect NV Energy's current Greenlink Nevada proposal, a $2 billion project to build out hundreds of miles of new transmission lines across the state. The proposal is currently pending before the PUC and will likely be decided before the bill could be passed.
Other proposed changes likely to come in Brooks' bill include minor clarifications to the Natural Disaster Protection Plan maintained by NV Energy, clarifications that utility-scale battery storage projects are able to access renewable energy tax abatement programs, and adoption of "tenant solar" — a concept allowing apartment complexes or other multi-family dwellings to enroll in the state's net metering rooftop solar program (usually reserved for single-family residences).
Brooks said the legislation also would create or call for Nevada to join in a multi-state task force focused on bringing the state into a larger wholesale electricity market.
Wholesale electric markets are federally regulated entities that allow for electricity to be bought and sold by a wide range of market participants, from big electric utility companies such as NV Energy to rural electric cooperatives to independent energy marketers.
Nevada serves the majority of its retail electric load (demand) with its own energy portfolio (supply). It's technically already part of a wholesale market, the California Independent Service Operator (CAISO)'s Energy Imbalance Market, which covers real-time imbalances between electric supply and demand. That market is what makes possible the often repeated phenomenon of California paying Nevada to take excess solar energy.
But Brooks' bill also will look at the feasibility of setting up a Western-state wholesale market in the form of a Regional Transmission Organization. Such an organization could link Nevada and other states under the umbrella of an organization that would coordinate, control and manage an electric grid spread across a greater geographical area than just state lines.
But to get there, Brooks said the state first needs to build out its transmission infrastructure.
"It makes no sense for Nevada to try to, in a vacuum, achieve zero carbon," he said. "That's just an inefficient and short sighted way of doing it, and very expensive. But if we take advantage of our peak sun, and we take advantage of hydro and the Pacific Northwest and wind in Wyoming, and a load down in Southern California, and loads in the Southwest, we could take a look at all of those things."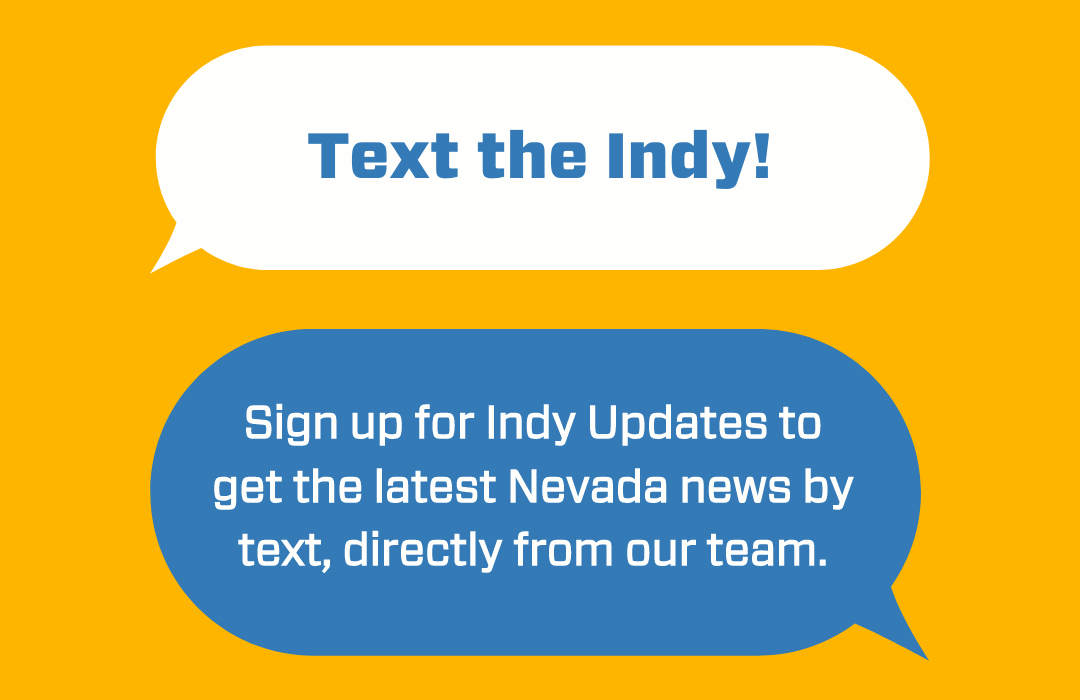 Featured Videos
Comment Policy (updated 4/20/2021): Please keep your comments civil. We reserve the right to delete comments or ban users who engage in personal attacks, use an excess of profanity, make verifiably false statements or are otherwise nasty. Comments that contain links must be approved by admin.