Lawmakers reach compromise on bill charting future of rooftop solar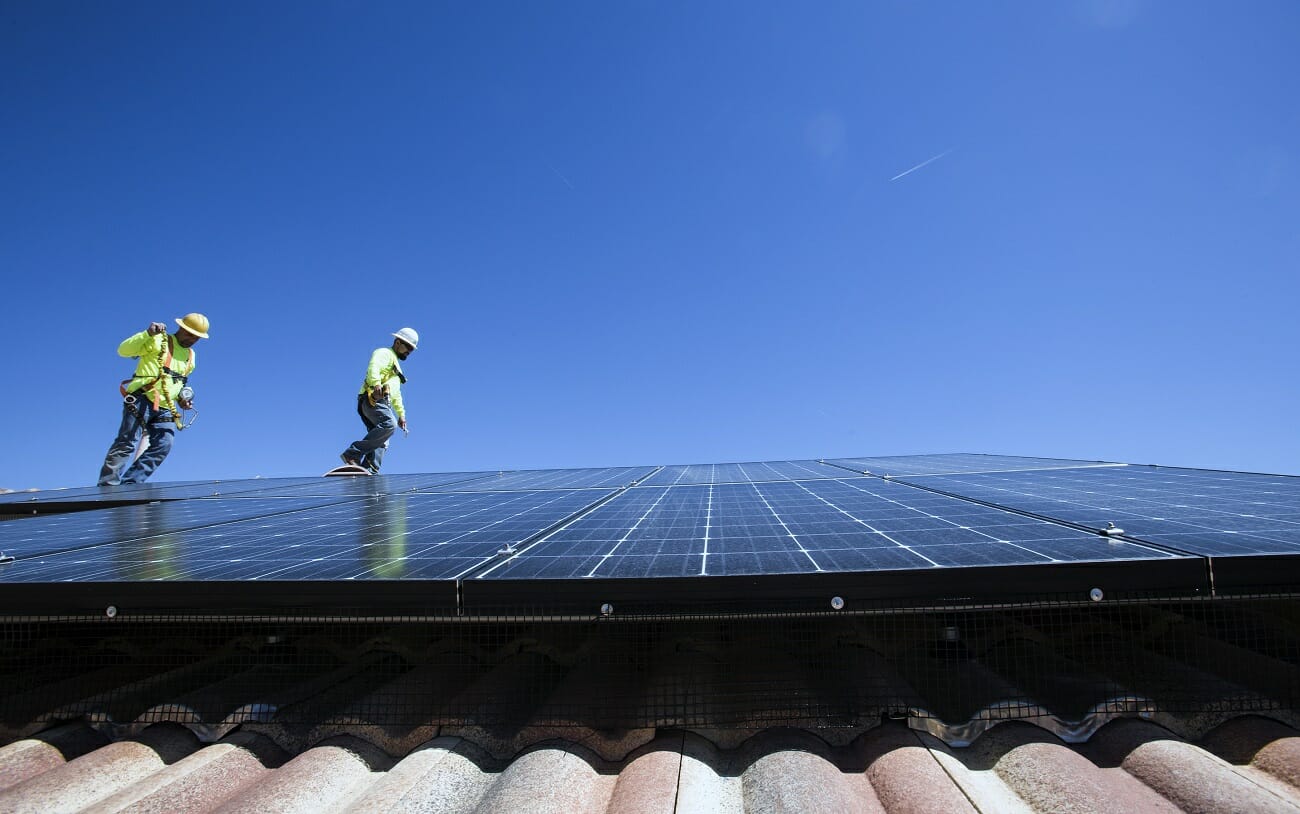 Nevada lawmakers say they've reached a breakthrough in their quest to resolve a high-profile debate about net metering — the process by which rooftop solar panel owners sell excess electricity back to the utility.
Democratic Assemblyman Justin Watkins is proposing a pricing structure that's more favorable than the renewable energy advocates blame for sending the rooftop solar industry packing in 2016. But it's a bit less favorable than the one in place in 2015 and earlier and that Watkins originally proposed to bring back.
"It's better than a Band-Aid," he said of the new concept, which he says has bipartisan support. "I think it's a discount on retail net metering that provides for a fix for the foreseeable future."
Watkins' original bill, AB270, is expected to be amended and merged with a similar measure sponsored by fellow Democrat Chris Brooks — AB405. That bill creates a "solar bill of rights" for consumers and lays out requirements and disclosure rules for rooftop solar installers.
"Some people don't want to see net metering without some sort of consumer protections. And then some people don't want consumer protections if there's not really a net metering system," he explained.
Watkins said he expects the fused bill to be moved out of committee on Wednesday, and believes that the proposal will help fix concerns between rooftop solar companies, the utility and regulators that were part of an ugly public battle over the past two years.
The new proposal would initially allow net metering customers to receive 98 percent of the retail rate for electricity they "sell" back to the grid. Once net metering customers account for 6 percent of the historic peak electricity load, the reimbursement rate would drop to 95 percent.
The bill creates a tiered system that lowers the percentage of the retail electricity price that net metering customers receive back as rooftop solar systems reach greater rates of market penetration. The floor is set at 85 percent once market penetration hits 10 percent of installed capacity.
The current installed capacity of rooftop solar is slightly higher than 2 percent.
Watkins said the more favorable rates would encourage immediate re-investment in the rooftop solar industry, while ramping down incentives as more rooftop solar generation is installed. Experts say that widespread installation of rooftop solar can eventually take a toll on the grid and create technical problems.
"I think that addresses the concerns that some people in both parties have expressed about the impact it would have on the grid, that the value of solar isn't static, and as more of the grid is comprised of solar, that the value of solar goes down," he said. "I think this amendment reflects that. I think the reality is that this is something that people on both sides of the aisle can get on board with."
Watkins said that while the new program wouldn't be as favorable to ratepayers as the state's previous net metering rates, it was a more sustainable approach that still hit the "sweet spot" of allowing customers to recoup the cost of their solar systems within ten years. While it's unclear how long it would take to reach the lowest pricing tier, Watkins said he'd expect it to take years.
The measure is likely to attract at least some support from the minority party, with Republican Assembly Leader Paul Anderson telling reporters on Tuesday that all sides were almost in complete agreement on the bill.
"Net metering, I think we're pretty close on that," he said. "We're into the fine-tooth comb pieces of that bill, rather than the overall idea of it. So conceptually, I think we're almost there."
Watkins believes the newly amended language addresses the concerns of major stakeholders including multiple rooftop solar companies that left the state in 2016, but there's another piece of the puzzle that has yet to be placed — veto-wielding Gov. Brian Sandoval's position.
In a statement, Sandoval spokeswoman Mari St. Martin said the governor supported previous net metering policies and the state's "aggressive and progressive" goal of a 25 percent renewable portfolio standard by 2025, but said any energy policy choices being considered in the 2017 session would have to filter through the prism of the looming Energy Choice Initiative. The measure, which passed a statewide vote in 2016 and must pass again in 2018 to become part of the constitution, seeks to end utility monopolies and bring competition to Nevada's electricity markets.
"At this time, the Governor is monitoring the energy policies being debated in the Legislature," she said in a statement. "Energy consumption, transmission and generation are complex issues that affect every Nevadan and our economy. The Governor will decide how proposed policies will promote continued growth in renewable energy and their effect on Nevadans in a new energy choice environment."
Watkins said that it's essentially impossible for legislators to craft bills around a ballot question that has yet to officially pass, and said some bridge to a sustainable net metering was needed in the years between now and when Question 3 would take effect in 2023. The Legislature shouldn't be "paralyzed" by the possibility of open markets because Nevadans are clamoring for a rooftop solar fix, he said.
"I can't worry about Question 3," Watkins said. "It hasn't happened yet, it may never happen, and if it does happen, it's not happening tomorrow. It's not happening in four years. It's happening in six at best. So there's a lot we can do to promote renewables in the meantime."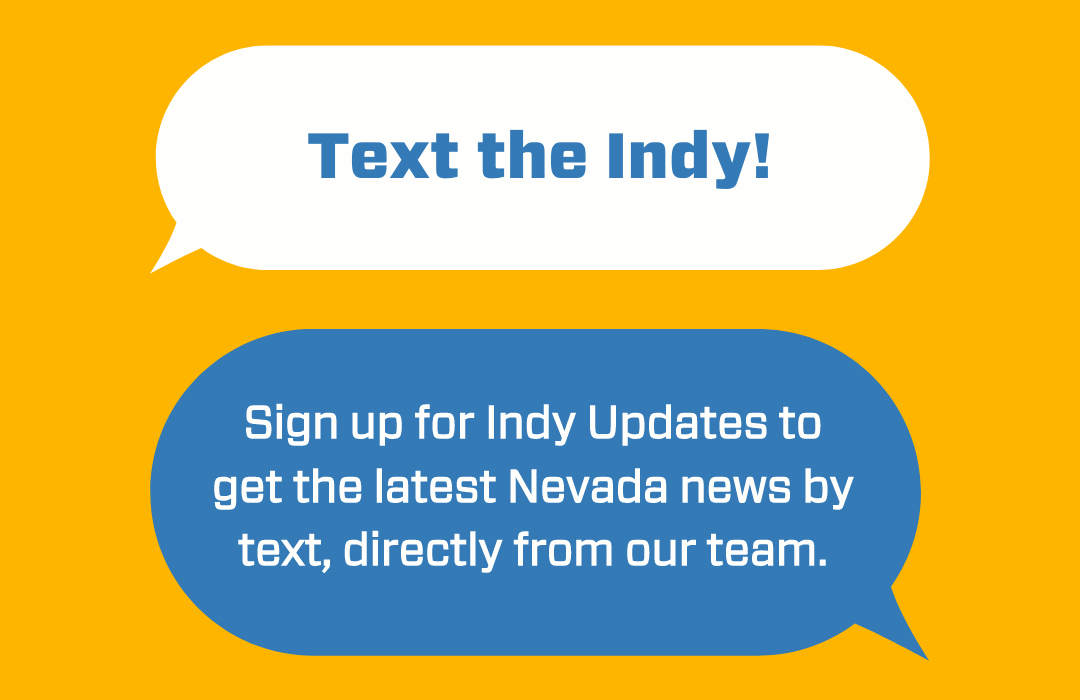 Featured Videos
Comment Policy (updated 4/20/2021): Please keep your comments civil. We reserve the right to delete comments or ban users who engage in personal attacks, use an excess of profanity, make verifiably false statements or are otherwise nasty. Comments that contain links must be approved by admin.