Lawmakers rush to approve spending on $207 million in federal coronavirus funds before money reverts back to feds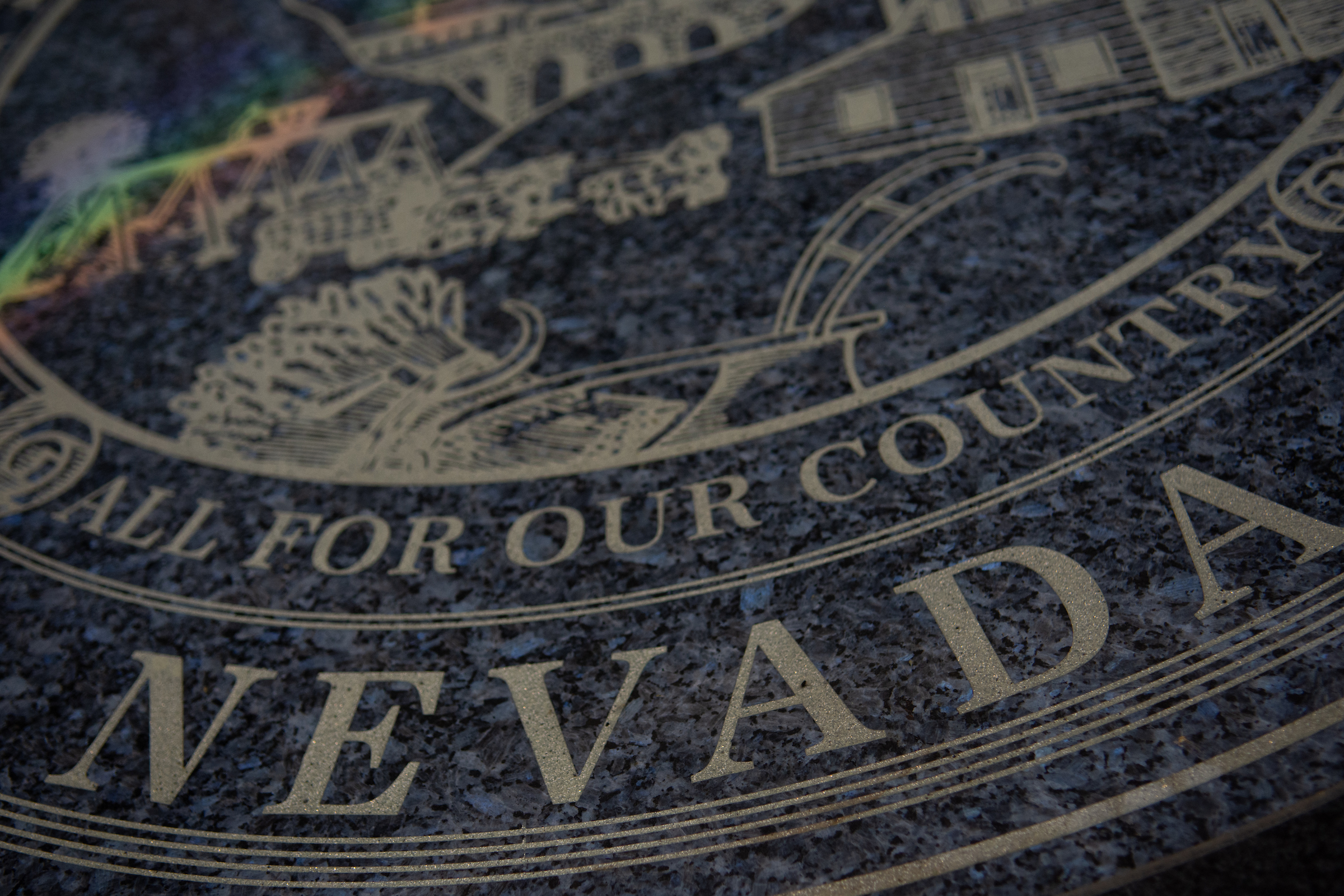 In a rush to avoid an end-of-the-year reversion back to the federal government, Nevada lawmakers have signed off on a plan that will allocate roughly $207 million in federal COVID-19 pandemic relief dollars largely to equipment costs and salaries of state employees.
During a Friday meeting of the Interim Finance Committee, a body composed of legislators that make budget and fiscal decisions when the Legislature is not in session, lawmakers signed off on the plan recommended by Gov. Steve Sisolak's budget office to allocate remaining federal dollars largely to salaries and equipment costs that have played a role in responding to the COVID-19 pandemic.
Not all of the dollars will go to salaries or equipment costs — lawmakers also approved spending $10 million to refresh a commercial rental assistance program and money to support a planned media campaign publicizing rollout of COVID-19 vaccines next year.
But the reason for the rush of spending decisions is because of deadlines set in the federal COVID relief bills, most notably the $1.8 trillion CARES Act, that require all allocated federal dollars be spent by the end of the year or revert back to the federal government.
State budget officials said a combination of that pending deadline, plus clarified guidance on whether coronavirus relief dollars can fund costs in the state prison system, drove the funding decisions presented to lawmakers on Friday.
But a handful of Republican lawmakers, including state Sen. Ben Kieckhefer, said that they had concerns that the proposed funding could have instead been used to support more direct relief efforts. Kieckhefer said it would be a "travesty" if federal relief dollars had to be reverted back to the federal government and ultimately voted in favor of the spending proposal, but said that using the dollars to backfill already-funded salaries and personnel costs was too similar to a criticized move by the City of Las Vegas to use CARES Act dollars to fund payroll expenses and employee bonuses.
"I do remain concerned that us using some of these dollars to shore up our ending fund balance may help relieve us of some of the difficult decisions we are going to have to make down the road, but could be put to a higher and better use, considering the needs our constituents are feeling," he said.
State budget analysts defended the proposed spending, saying state employees including corrections officers have been directly dealing with or on the front lines of the COVID pandemic. The state's prison system is experiencing a mass outbreak of COVID-19 cases, with more than 3,000 cases among staff and inmates.
Governor's Finance Office Director Susan Brown also noted that lawmakers had previously approved close to $1 billion in budget cuts during a summer special session, and that initial tax revenue forecasts for the upcoming budget cycle were projecting another down year in 2021. Sisolak has also asked state agencies to prepare up to 12 percent cuts in their budgets for each year of the coming budget cycle, down from the levels approved during the 2019 regular session.
"Putting some of this money back into the state to help bolster the state budget during this fiscal crisis seems like a prudent thing to do," she said.
Democratic Assemblywoman Maggie Carlton, who chairs the committee, said coronavirus relief dollars had been spread "fairly equitably across all of the pain" and had addressed multiple community needs without prioritizing one need over another.
"When you have a big pie like this, not necessarily each piece do you like, but in general, I do believe we're doing the right thing for the state at this time," she said.
In total, lawmakers approved spending of $207 million in federal coronavirus relief funds, with about $176 million of that total dedicated to state agencies — largely dedicated to salary or purchases of protective equipment or cleaning supplies. Out of the $176 million for salary reimbursement, $81.6 million is dedicated to salaries of the Department of Corrections.
Other notable transfers of federal coronavirus relief dollars approved on Friday include:
A $10 million transfer to the School Remediation Trust Fund, with funding allocated on a per-pupil basis for school districts in the state for pandemic-incurred expenses, such as technology, ventilation upgrades, and salary for qualified positions
$6 million to the state Department of Employment, Training and Rehabilitation for a call center contract to deal with unemployment claims
$25 million in salary reimbursements to the Nevada Highway Patrol
$1 million to purchase Tetanus, Diphtheria and Pertussis and Pneumonia vaccines to lessen the burden on hospitals during the pandemic, and $650,000 for an "enhanced vaccination media campaign." Also $2.2 million in federal Center for Disease Control and Prevention grants for immunization programs and services for flu vaccinations.
Additionally, lawmakers approved allocating another $10 million to the Pandemic Emergency Technical Support Program (PETS), a broad-based grant program for small businesses and nonprofits that have suffered pandemic-related hardship.
The program, which generally gives grants of up to $10,000 to individual small businesses, will benefit 3,486 businesses and nonprofits as of Friday morning, a total that includes funds from the extra $10 million approved for the program by state lawmakers.
"We've talked to dozens and hundreds of businesses, and dozens of them have said this is the money that is the difference between them being able to keep employees on, or shutting down," state Treasurer Zach Conine told lawmakers during the meeting. "I'm hopeful that we can keep as many of those businesses afloat as possible through this and other programs."
Comment Policy (updated 4/20/2021): Please keep your comments civil. We reserve the right to delete comments or ban users who engage in personal attacks, use an excess of profanity, make verifiably false statements or are otherwise nasty. Comments that contain links must be approved by admin.