Lawmakers take aim at marijuana gummy bears, propose freedom of (pot) speech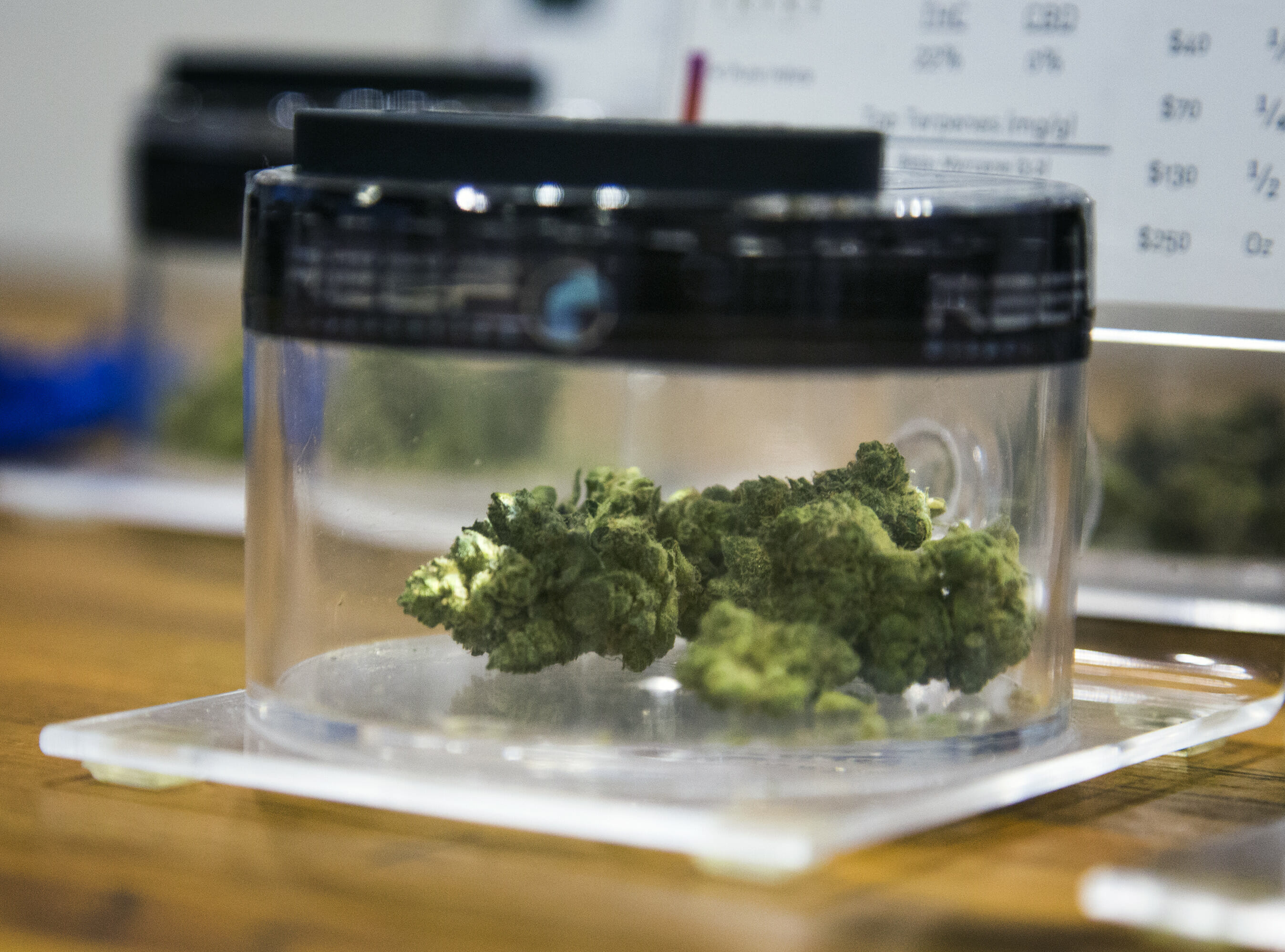 As Nevada heads into the brave new world of legal recreational marijuana, lawmakers are considering a raft of new bills to regulate it.
The Senate Judiciary Committee met Tuesday to take up four measures ranging from making marijuana edibles less enticing to kids to barring employers from retaliating against workers who are involved in the marijuana industry.
Here are four problems the legislation aims to fix:
PROBLEM
Much of the 2016 campaign against legalizing recreational marijuana hinged on the idea that it would bring a rush of candy-like edible marijuana products to Nevada, and children could accidentally overdose on pot-infused gummy bears and lollipops.
There's also concern that children will latch onto packages decorated with cartoon characters that appeal to kids.
PROPOSED SOLUTION
Existing law requires marijuana products be clearly labeled as marijuana products. Independent Sen. Patricia Farley's bill, SB344, would ban edibles that appear to be candy or look like fruit, cartoon characters or balloons. It also bans advertising that appeals to children and wouldn't allow products that are labeled as candy.
Cookies and brownies that contain marijuana wouldn't be allowed in transparent packaging.
Under the bill, Nevada would have some of the strongest rules in the country on marijuana packaging and advertising.
"We have to draw maybe a bit more of a stricter line in the sand because we're taking marijuana and trying to regulate it like alcohol and tobacco," Farley said. "Tobacco and alcohol and  prescription medication do not come in the form of candy. They are not packaged that way. They're not sold as edibles."
PROBLEM
Consumers could inadvertently take too high a dose of marijuana if the substance is packaged in too large a bag or they're unsure how big a serving should be.
PROPOSED SOLUTION
Farley's bill, SB344, requires labels that indicate how many servings are in an edible marijuana product and limits each serving to 25mg of the active ingredient THC.
The measure also dictates a maximum package size for marijuana products. For example, individual capsules can't contain more than 100mg of THC, and an entire package of capsules can't contain more than 400mg of THC.
REACTION
Joe Pollock of the Division of Public and Behavioral Health, which regulates medical marijuana, raised concerns that 25mg of THC per serving is too high, especially for people new to the substance. The division is encouraging consumers to "start slow and stay low" when consuming marijuana products, which can sometimes take some time to kick in but could be overwhelming for customers in higher doses.
The Nevada Cannabis Coalition applauded the bill, which standardizes portion sizes that currently vary by city and county.  
PROPOSED SOLUTIONS
Vendors worried that rules against transparent packaging would prevent them from showing off attractive edible products, and raised concerns that the bill was overbroad because it prevented them from even producing candy — not just selling it. Some opponents argued that parents should take personal responsibility for keeping marijuana products out of their children's reach.
If slot machines meant only for adults are decorated with cartoon characters and animals, why the heavy hand on marijuana products? opponents asked.
Republican Sen. Michael Roberson called the opposition "disgusting" and chalked it up to greed, noting that a young man died in Colorado when he jumped from a building after eating a marijuana-laced cookie.
Roberson's Democratic counterpart, Senate Majority Leader Aaron Ford, also backed Farley's effort.
"I remember being a kid and being able to go to the grocery store and buying candy cigarettes … to get me ready to buy adult cigarettes when I grew up," Ford said. "Frankly, I'm disappointed that the industry would be in opposition to your bill."
PROBLEM
Workers could lose certain professional licenses, such as certifications to practice medicine, if they're found to be using marijuana as part of their licensed profession.
Denver massage therapist Jordan Person testified that she fears she could lose her nursing or massage license because she does therapeutic massages with cannabis-infused oils. She's been open about her practice and hasn't faced board discipline in her state, which legalized recreational marijuana, but there's no protection against it.
Taking away someone's professional license could also take away their livelihood.
PROPOSED SOLUTION
Under SB374, sponsored by Democratic Sen. Tick Segerblom, licensing boards wouldn't be able to discipline professionals solely because they're legally using recreational marijuana or involved in the industry somehow. Existing law already prevents employers from taking adverse action against employees because they use a lawful substance in their off-hours, as long as it's not affecting safety or their work performance.
REACTION
Chris Thompson, who's head of the Las Vegas chapter of National Organization for the Reform of Marijuana Laws (NORML), said the bill would free him to pursue an engineering license without fear that it would be revoked because he uses marijuana.
Jesse Wadhams, representing the Las Vegas Metro Chamber of Commerce, said the language might be overbroad and hurt businesses that need their employees to maintain both state and federal professional licenses. Marijuana is still illegal under federal law.
PROBLEM
A casino worker who's also involved in the Las Vegas NORML chapter said she was hesitant to tell her co-workers about her marijuana advocacy activities — including her visit to testify before the Legislature — because the Gaming Control Board has warned casinos to steer clear of the industry.
She said she feels she can't freely discuss what she's passionate about.
PROPOSED SOLUTION
SB374 would prevent employers from firing or retaliating against workers who express an opinion about marijuana or are affiliated with any pro-marijuana group.
REACTION
Las Vegas Metropolitan Police Department Chuck Callaway said he worried the bill would prevent his agency from disciplining employees who, for instance, go off-script and advocate for marijuana while talking to the media in their official capacity as a police spokesman.
Segerblom said he doesn't think the bill would prevent the department from addressing that kind of conduct.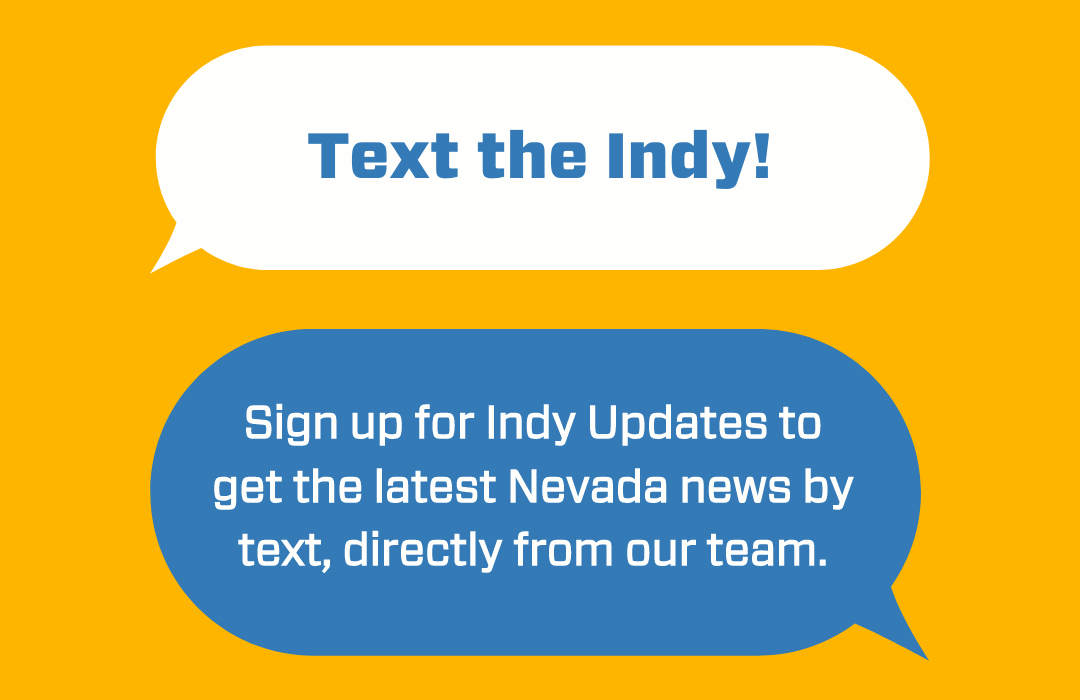 Featured Videos