Lawmakers will not be asked to get tested for COVID-19 before start of upcoming legislative session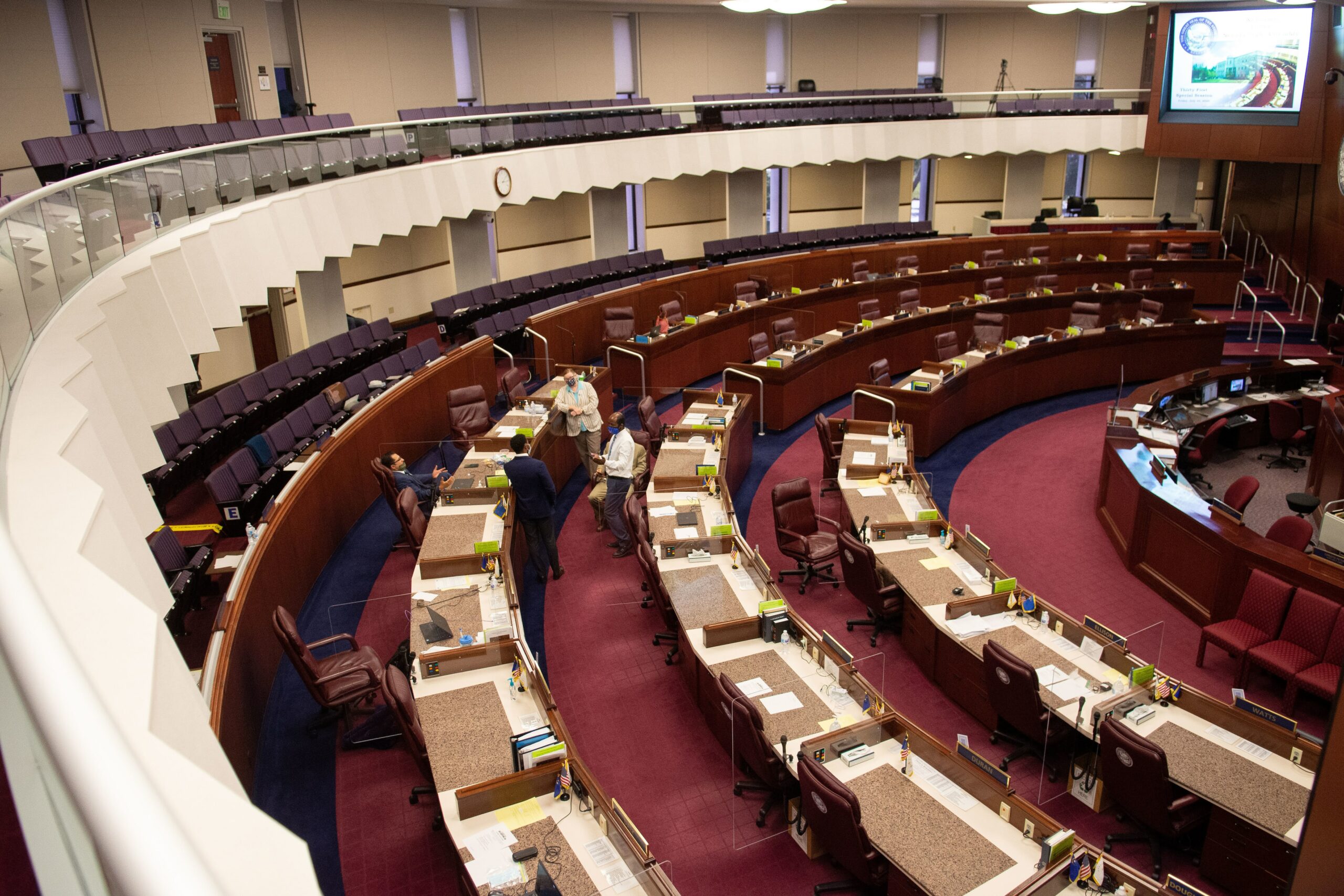 Lawmakers will not be asked to take a COVID-19 test nor have testing made available to them prior to the start of a second special session that could convene as early as Thursday, according to multiple lawmakers and a letter from Republican legislative leaders.
Senate Republican Leader James Settelmeyer and Assembly Republican Leader Robin Titus, in a letter sent to Assembly Speaker Jason Frierson, Senate Majority Leader Nicole Cannizzaro and Gov. Steve Sisolak on Tuesday, voiced concerns that "new procedures are in the process of being implemented" that will "reverse the decision to test elected officials and staff for the COVID-19 virus." All lawmakers, staff and reporters were asked to get tested for the virus before the last special session earlier this month.
That testing identified at least one person in the Legislative Building who was positive for COVID-19, but not until two days after the special session convened, forcing a number of individuals who had been exposed into quarantine. The identity of the individual who tested positive has not been made public.
In the letter, Settelmeyer and Titus argued that the protocols from the last special session should continue to remain in place for the upcoming session.
"It is remarkably irresponsible to convene the next special session without giving participants proper notification to be tested so they may safeguard their family members, colleagues, and the public," they wrote. "The 32nd Special Session should not convene unless we at least follow the minimum safety protocols from the 31st Special Session."
Settelmeyer, in an interview, said that not testing lawmakers in advance of a special session could put legislative staff, particularly those who are older or have autoimmune conditions, at risk.
"I think it's unwise," Settelmeyer said. "We should follow the same protocol we had last time."
A spokeswoman for Sisolak did not immediately respond to a request for comment about the policy change, though Settelmeyer said that Sisolak responded to him indicating that he would forward the information along to his chief of staff to have her look into the matter. Frierson and Cannizzaro also did not immediately respond to requests for comment.
Legislative Counsel Bureau Director Brenda Erdoes, in an email late Tuesday night, confirmed the policy change, saying that negative test results only offer a "snapshot in time" of whether someone is positive or negative for COVID-19 and may offer a "false sense of security or cause people to be less cautious" if they test negative. She also said that laboratories in the state are "struggling to keep up with testing demands," with symptomatic individuals sometimes waiting up to a week for test results.
"Therefore, the State Epidemiologist has suggested that rather than test everyone again, we should protect those in the building by diligently engaging in precautionary measures," Erdoes said.
Erdoes said that the Legislative Counsel Bureau has been advised that each person who enters the Legislature should act as if he or she might be contagious and wear a mask and practice social distancing. She also said that people in the building should "avoid congregating" and legislators and staff should remain in their offices "as much as possible."
She noted that the Nevada National Guard will again offer symptom and temperature checks for those who enter the legislative building and that the Legislative Counsel Bureau will continue to "thoroughly clean and maintain the building" in compliance with recommendations from the Occupational Safety and Health Administration and the Centers for Disease Control and Prevention.
"We will be working to ensure that everyone in the legislative buildings takes the recommended precautions seriously so that everyone [will] be safe," Erdoes said. "If someone becomes ill or tests positive, appropriate measures will be taken immediately to isolate the person and we will determine with the State Epidemiologist any other actions that may be necessary."
Some lawmakers have, however, raised concerns that those who may want to get tested of their own volition won't have enough time to do so until they know when the special session will convene. Sisolak, during a Monday press conference, only said that the session could start as soon as Thursday, though he has yet to issue the official proclamation.
Assemblywoman Jill Tolles, in an email sent to Erdoes on Monday, requested that lawmakers and staff be given additional time between scheduled tests and when they enter the building. Tolles proposed a five-day schedule, with the start of the session happening four days after testing.
"In light of all we went through last special session due to someone receiving their positive test results after entering the legislature, I would like to request that all legislators and staff are given a longer lead time between scheduled testing and results before entering the building so we don't run into the same situation twice," Tolles wrote.
But Republican Sen. Joe Hardy, a doctor by trade, said in an interview that he agrees with the policy change from the Legislative Counsel Bureau and that lawmakers and staff need to continue to treat everybody in a "universal precautions way" because tests only offer a brief glimpse into someone's positive or negative status.
"Just because you're healthy today doesn't mean you'll be healthy tomorrow," Hardy said. "There's nobody that says you can't be tested. It's just that we recognize that with decreased availability of testing for people who even have symptoms, it presents a problem trying to find somewhere where they can get the test."
Hardy said that testing asymptomatic lawmakers and staff could take appointments away from people who actually need to get tested.
"Let's pretend that 200 people in the Legislature wanted to get tested. Well, what happens to the people that weren't in the Legislature that would've liked to have gotten tested?" Hardy said. "Maybe sometimes legislators need to realize that we aren't as special as maybe we think we are."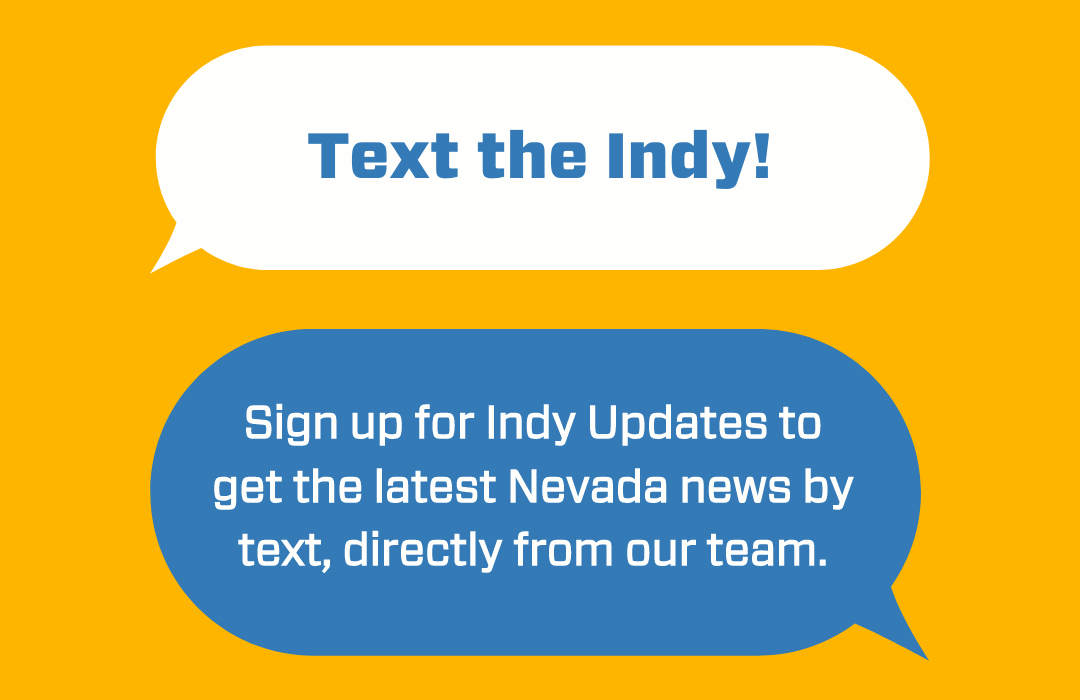 Featured Videos