Legislature's lawyers: Marijuana consumption lounges don't run afoul of Nevada law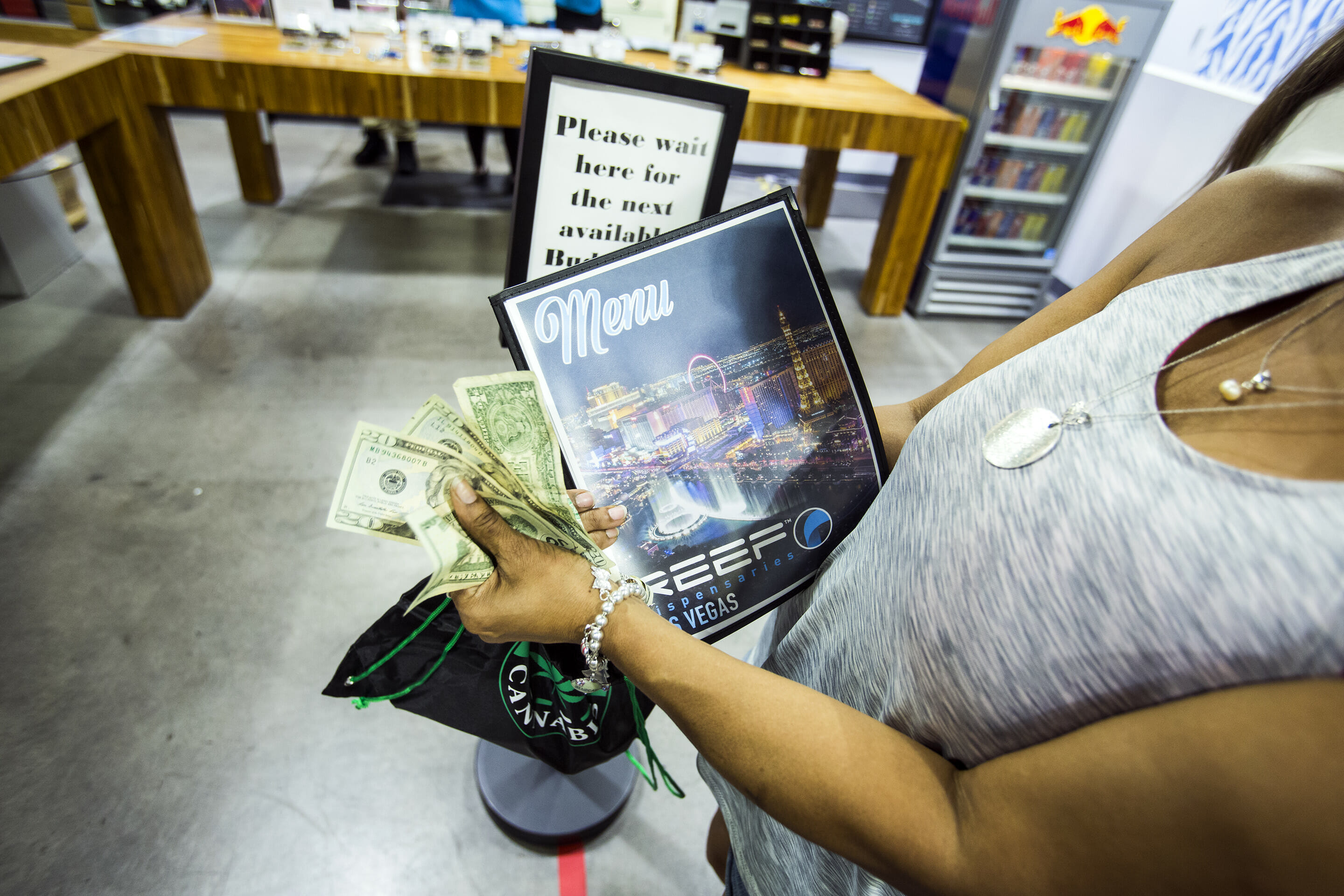 Nothing in Nevada law prevents a business from establishing a lounge or hosting a special event where legal recreational marijuana is used, according to a new opinion released by the Legislative Counsel Bureau.
The legal opinion, requested by Democratic Sen. Tick Segerblom and dated Sunday, offers more clarity after lawmakers failed to pass a bill last session that would have explicitly allowed marijuana lounges. A ballot measure passed in 2016 that legalized recreational marijuana in Nevada bars public consumption of marijuana, but doesn't speak to the legality of venues that control access and bar people under the age of 21 from entering.
"I think the local officials, at least the ones I heard from, were saying we don't want to get out in front of this thing, so unless we have something from the state saying we can do it, we're just going to sit on our hands," Segerblom said.
The opinion says that cities and counties may adopt and enforce an ordinance that would require such businesses to obtain a business license or permit and obey applicable regulations.
"It's really going to be up to local governments but I'm hopeful that they will start to look at this  and basically experiment with different ways to provide public use," said Segerblom.
Clark County Commissioner Chris Giunchigliani said the opinion gave her confidence in moving forward with discussions on marijuana lounges. She said she's asking that the issue be discussed at a commission meeting next Tuesday, where county leaders could start crafting the outlines of a lounge policy.
"I said this is a no-brainer, we have the authority to do it, we're the largest county, let's do it right and let's have that discussion," she said in an interview.
Gov. Brian Sandoval, however, has some misgivings about the advent of consumption lounges and said that the Department of Taxation is seeking further guidance on the matter from the attorney general's office. He issued a statement Tuesday elaborating his opposition:
"I do not agree with the LCB opinion and believe that statutory authority is necessary to establish local marijuana smoking shops.  I am concerned with these establishments popping up piecemeal throughout the state with differing rules and regulatory structure. I also question why legislation was proposed during the 2017 legislative session if legal authority already existed.

"Since passage of the initiative, I have called for Nevada's regulatory structure to be responsible, restricted, and respected. Our marijuana establishment licensing structure was built with the Cole Memo – the guidance provided by the Justice Department to state's regarding regulation of marijuana – at the forefront in order to prevent diversion to minors, to control illegal drug activity and to ensure that marijuana does not cross state lines.

"My concern with different localities creating different regulatory structures and being limited to their general business licensing authority is that we would jeopardize the strict regulatory structure that is required by the Cole Memo and could invite enforcement by the federal government."
Officials with the Nevada Dispensary Association said they were pleased that local governments now have clarity on the consumption lounge issue.
"We look forward to working with each municipality to address the concerns of elected officials and their constituents," said Riana Durrett, the group's executive director. "If local jurisdictions do move forward with licensing businesses to allow for consumption, NDA would encourage them to ensure the regulations are similar to those, and just as strict as those, in Nevada's medical and recreational marijuana industry."
The language of the ballot measure did specifically bar retail marijuana stores from allowing public consumption, which would prevent dispensaries from also allowing people to stay and use the product on-site. Other cities, such as Henderson, have adopted tight rules on marijuana businesses that explicitly ban public consumption in private clubs and would appear to preclude marijuana lounges altogether.
Segerblom, a major backer of marijuana legislation, has said that lounges and other venues for public consumption could spur significant growth in the legal weed industry. The public consumption ban limits legal use by Nevada's tens of millions of visitors, who are technically not allowed to use pot except in private locations like someone's home.
"It's really difficult to encourage all these tourists to come here and then say, oh, by the way, there's nowhere you can go," Segerblom said. "I personally feel it's a great industry for Las Vegas. I'd like to see an Amsterdam street, a cannabis hotel, a bed and breakfast, you name it. The sky's the limit."
Legal Opinion - Nevada Marijuana Lounges by Michelle Rindels on Scribd
This story was updated at 12:20 p.m. on Sept. 11, 2017 to add quotes from  Sen. Tick Segerblom, and at 4:38 p.m. to add comment from the Nevada Dispensary Association. It was updated at 6:42 p.m. on Sept. 12, 2017 to add comment from Gov. Brian Sandoval and Clark County Commissioner Chris Giunchigliani, as well as information about Henderson's marijuana business rules.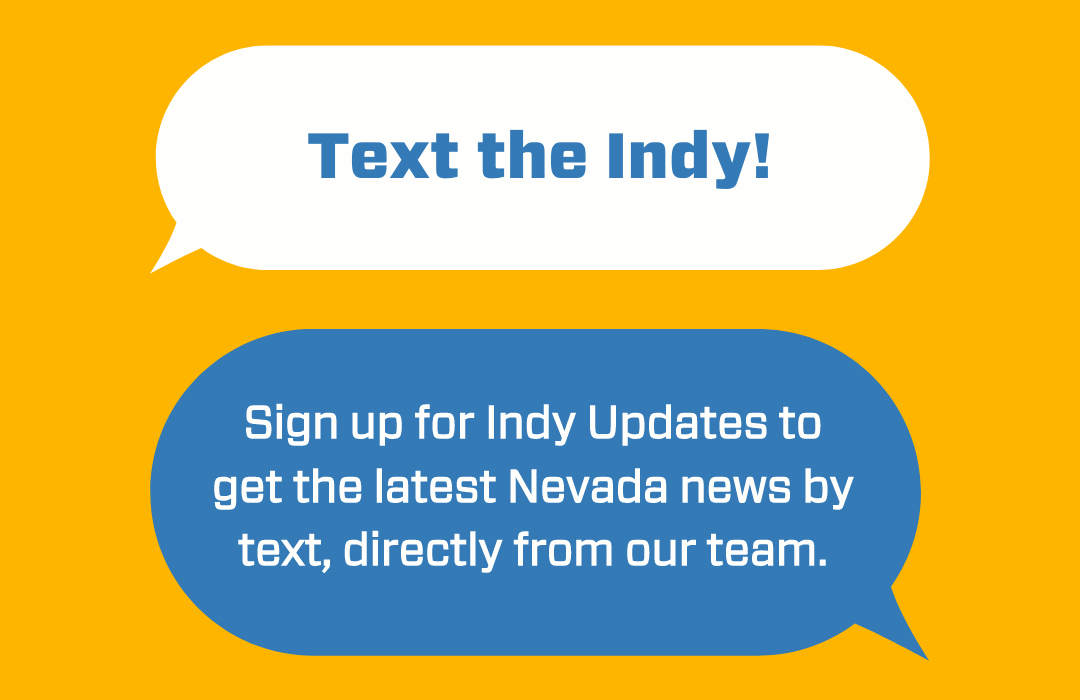 Featured Videos