Lombardo-backed proposal would give higher ed system $26 million to fund employee raises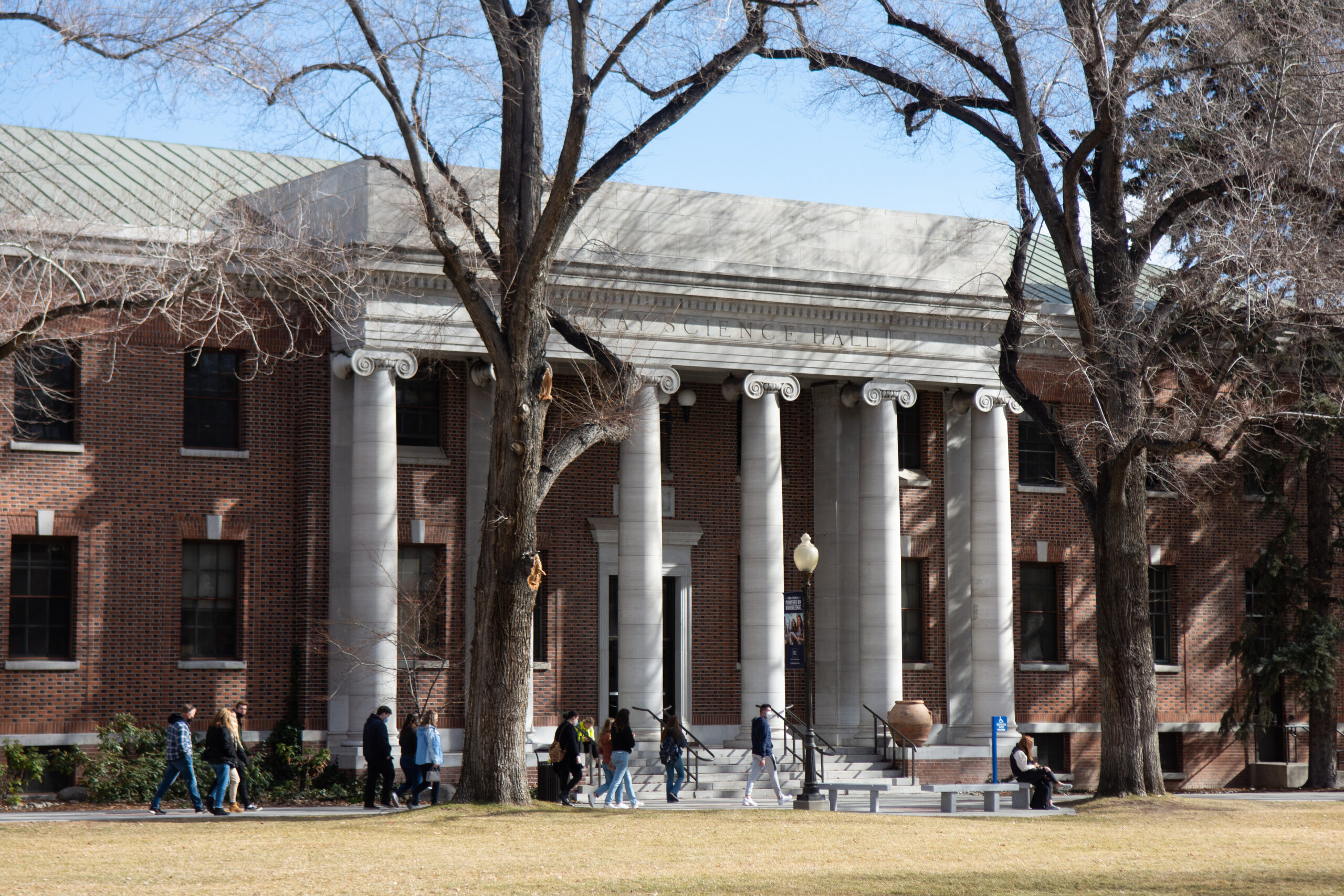 Budget documents submitted to lawmakers last week show a new proposal from Gov. Joe Lombardo's finance office to boost the percentage of historic increases to higher education employee pay covered by state funds, lowering the amount of money that will need to be funded by institutions and potentially averting — at least in part — a crisis higher education officials have warned could necessitate higher student fees or risk budget cuts.
In a letter sent to Senate Finance Committee chair Sen. Marilyn Dondero Loop (D-Las Vegas) last Thursday and obtained by The Nevada Independent, Governor's Finance Office head Amy Stephenson said the state was open to changing a compensation funding formula and appropriating an additional $26.2 million to cover the state-funded portion of a near-17 percent cost-of-living increase for employees at the Nevada System of Higher Education (NSHE).
"On behalf of the Governor, I am writing in support of the Nevada System of Higher Education's (NSHE) COLA adjustment from 65 percent of salaries to 80 percent of salaries as indicated [in] the closing document for the [budget] meeting held on May 1, 2023," Stephenson wrote.
Under existing state budgeting rules, only 65 percent of higher education cost-of-living increases are funded by state money. It is an even slimmer margin than the 80 percent funding level for some other state agencies, but more similar to other heavily-grant funded agencies such as the Department of Health and Human Services, where COLAs are funded at 50 percent.
The change was made in 2019 and solidified in 2021, in large part, legislators argued, because it mirrored the percentage by which higher education funding as a whole was split between state money and self-supporting funds such as student fees.
But that funding structure, system administrators argued before regents late last month, could have necessitated an increase in student fees to cover cost-of-living increase orders of a magnitude larger than traditional COLA increases that are closer to 1 percent.
"If now, suddenly, there is an additional cost that has an impact on our budgets, we have three choices, the way I see it," NSHE Chief Financial Officer Andrew Clinger told regents during an April 21 meeting. "We either have to cut other costs to accommodate that 35 percent that we have to pay for [cost of living], we have to hold positions vacant, which is also another way to cut costs, or we would have to raise student fees to cover that balance."
Budget documents show the original funding allocation would have cost the system more than $62.7 million across all eight institutions and the system administration office — the difference between an expected cost of $182 million for the new COLAs and $119.8 in provided state funding.
Under the proposed 80 percent structure, that cost to NSHE drops to $36.4 million.
However, it was not clear if Democratic lawmakers — long skeptical of higher education budgets — would back the change as the budgeting process begins to wind to a close this month. It was also unclear if the change would be a permanent shift in the state's philosophy on funding higher education COLAs or if the measure was a temporary stopgap meant to blunt the impact from the unusually large increases.
Neither legislative budget committee chair — Assemblywoman Daniele Monroe-Moreno (D-North Las Vegas) and Dondero Loop — responded to requests for comment.
The change comes after a budget subcommittee voted last Monday to recommend spending more than $474.1 million for the governor's proposed funding for a 10 percent cost-of-living adjustment raise in 2024 for all state employees and another 4 percent in 2025. The vote also included a significant bump in the percentage of state funding for higher education raises in particular, as COLAs are traditionally only partially funded by state money.
But the change would still have to be approved by the full budget committee, an approval that as-yet remains in limbo.
The historically large compensation bump comes as state workers are collectively set to benefit from a sweeping package of state-backed pay increases, though the details of that package have been caught up in increasingly stark partisan divisions.
However, it was not immediately clear if the funding structure would spare NSHE from the need to increase student fees — the COLA costs are unevenly distributed between institutions, with the largest impacts expected at the state's two universities, and necessary funding to cover nonstate funded NSHE employees could add another $83 million to the total cost.
Clinger did not respond to a request for comment on the potential impact of the new funding structure.
The Board of Regents that governs Nevada higher education has scheduled an emergency meeting Tuesday to discuss the potential ramifications of the COLA increases as proposed. That meeting will include presentations from all college and university presidents on "the budgetary impacts of the proposed COLA and how their respective institution will implement the COLA if it is ultimately adopted," according to an agenda posted Wednesday evening.
Correction: May 11, 2023 at 3:24 p.m. — This story was updated to clarify that not all state agencies are funded at 80 percent, and included details on the level of funding for the Department of Health and Human Services.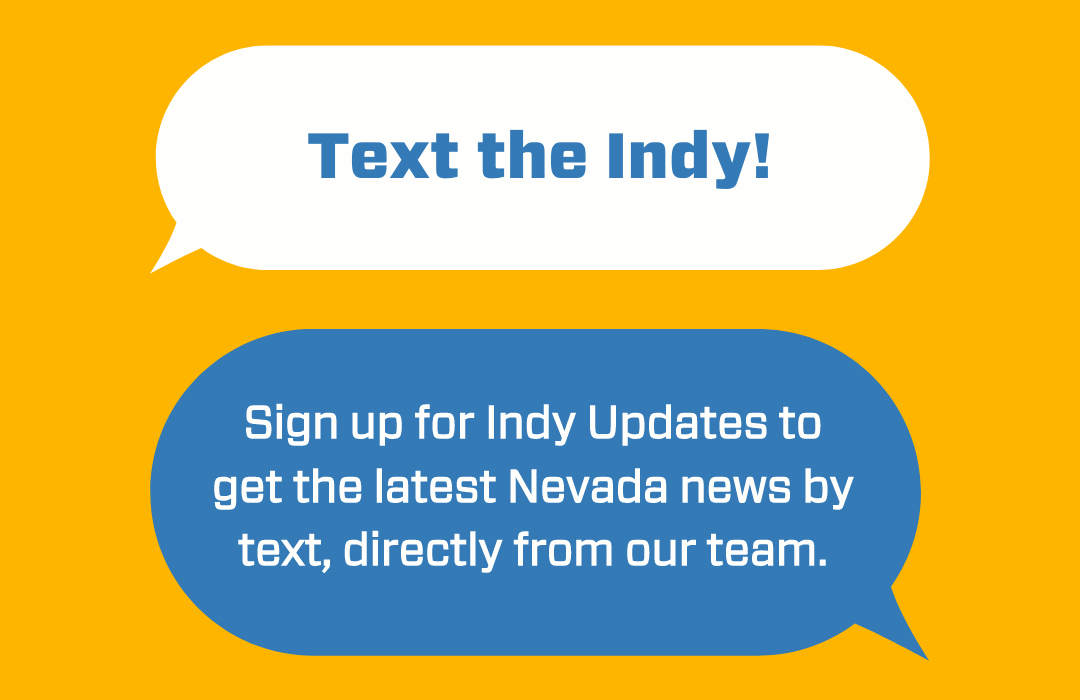 Featured Videos
Comment Policy (updated 4/20/2021): Please keep your comments civil. We reserve the right to delete comments or ban users who engage in personal attacks, use an excess of profanity, make verifiably false statements or are otherwise nasty. Comments that contain links must be approved by admin.