Nevada colleges plan bigger construction asks amid budget surplus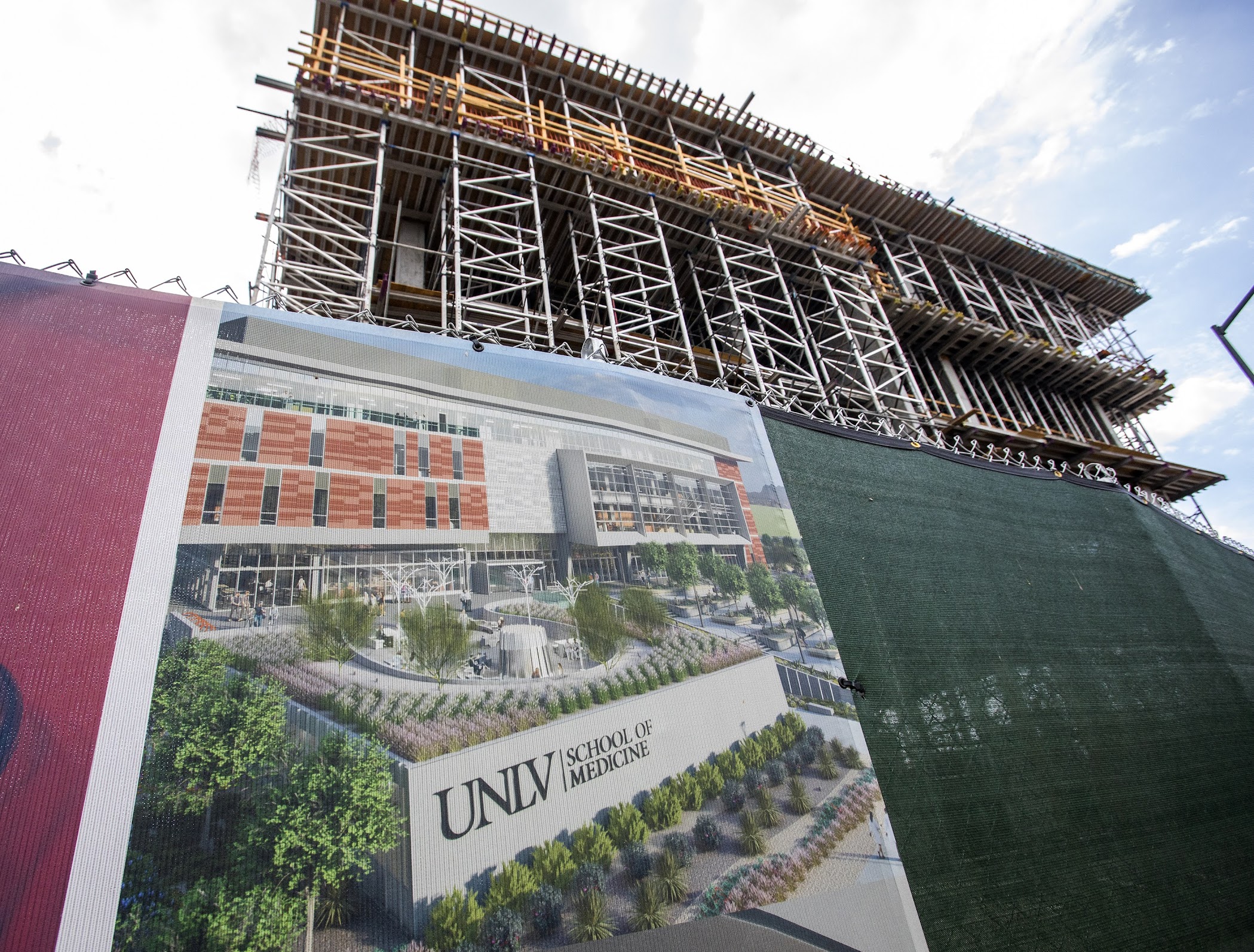 Nevada's higher education institutions are on track to receive the largest single injection of state dollars in years, not only $75 million in restored COVID-era cuts but also tens of millions from a Legislature desperate to stem hemorrhaging statewide populations of doctors, nurses and teachers. 
That includes $20 million from the governor's recommended budget for new graduate student assistants and increasing assistantship stipends, another $36 million for collegiate nursing programs designed to boost the number of graduates by 50 percent in three years, $9.2 million for more teachers at UNLV's medical school, and another $17 million in new grant funding for medical fellowships and residency programs.
But in the wake of budget projections showing the state will have $251 million more than expected, colleges and universities are angling for more. On the top of that list is additional funding for capital improvements — massive, multimillion dollar construction projects that range from new, state-of-the-art lab space to entire new campuses.
On Thursday, a budget subcommittee moved to advance the state's capital improvement project list, shorthanded as CIP. But that list included only deferred maintenance projects at the Nevada System of Higher Education (NSHE) to the tune of a $65 million appropriation (a figure that was boosted far above the initial $15 million allocation in the governor's proposed budget), and a new water chiller for the Desert Research Institute.
The money — while substantial — also falls short of the system's internal assessment of deferred maintenance needs totaling $91.7 million.
With unallocated dollars remaining and less than a month until lawmakers close the 120-day legislative sessions, higher education leaders have started to press to capture more of those dollars for construction projects.
Who wants what?
At UNR, university leaders are now eyeing $14 million to cover planning for a new 80,000 square-foot life sciences building. That money would kick-start a building that could ultimately cost more than $137.5 million, according to estimates from the Division of Public Works.
Set to become the latest centerpiece of the university's "Gateway District" — the burgeoning slice of land south of campus that has pushed UNR's borders closer than ever to Reno's downtown — the building has been billed by UNR President Brian Sandoval as "critical" to the state's workforce goals.
It's also been a project at the top of UNR's project list for three consecutive legislative sessions — and as yet remains unfunded through the traditional public works process that, itself, can stretch across more than six years and three separate rounds of legislative funding approvals.
"We're hopeful that, if there's money at the end of the session, that could fund that project," Sandoval said in an interview with The Nevada Independent last month. "We actually have a really unique funding model that we think could serve as a model for future higher education buildings and save the state money."
That "unique" funding model won't affect the proposed life sciences building, administrators said. But, according to UNR Vice President for Administration and Finance Vic Redding, it could soon fuel the completely privately funded construction of a new business college — and a new hotel right next door.
In short, Redding said the university is at the end stages of a multiyear process that has resulted in a potential public-private partnership that would create a new hotel and convention space adjacent to the business school. The project would be built and paid for not by any state funds, but by a separate developer that UNR would later pay over decades through an existing "quasi-endowment" and funds generated by selling off naming rights.
"The secret sauce that makes this work is we do a ground lease for the parcel to the developer, and they actually create a [nonprofit] that just exists for the purpose of this development," Redding said. "That [nonprofit] is the one that issues the revenue bonds;, they won't be on NSHE's balance sheet. They build the building for us, and they lease the interest in the building back to us for 30 years."
The proposal is approaching its final stage, and could break ground this fall should regents OK the details at a meeting in June. But, he added, such an approach is not one-size-fits-all and would be unable to replace the traditional public works-guided process for other major construction projects.
At UNLV, administrators are eyeing state seed funding for advance planning for two new buildings: $13.3 million for a science and technology building, and another $5.1 million for a new fine arts building.
And similarly to Sandoval, UNLV President Keith Whitfield pointed to the state's budget surplus as a prime funding source for one-shot spending.
"From our perspective, I mean, we just want the planning money," Whitfield said. "So it's a big ask, it's millions of dollars, but it's not as big as some other things. And so if we can get some of those things off the ground, this is again trying to meet these incredible needs."
At the College of Southern Nevada (CSN), the ask is at once both smaller and larger than its university counterparts: $5.2 million in new planning dollars — but for an extra campus.
Already spread across three campuses in Las Vegas, North Las Vegas and Henderson, the college has for years angled to open a new campus in the northwestern Las Vegas Valley on a site a stone's throw from Centennial Hills Hospital. But after half a decade of starts and stops, CSN President Federico Zaragoza appeared optimistic during the college's lobby day earlier in the session.
"What's encouraging is that I think people recognize that that area of the city is underserved," Zaragoza said. "And it's booming. A community college has to be accessible, or the community is not going to have the opportunity that the rest of the community has."
The push for a new campus comes at a fraught time for community colleges nationwide and in Nevada. Enrollment declines hit them harder than other types of institutions, as part-time students were more likely to stop taking classes during the pandemic and less likely to return.
CSN, the state's largest community college, saw enrollment drop 11.7 percent between 2019 and 2021. Those declines also solidified just before the state's higher education funding formula took a snapshot of enrollment, threatening to decrease the slice of the funding pie for community colleges just as their enrollment started to rebound.
As a result, CSN internally estimated last year that it could lose $17 million per year under the new formula calculations. That figure has been blunted only in part by a one-shot expenditure proposed by Lombardo's recommended budget: $11.5 million meant to hold colleges harmless.
"I think the issue for us is to be able to have the resources to get back the pre-COVID momentum levels," Zaragoza said. "We're seeing enrollment begin to increase again. This spring had a 5 percent increase in enrollment. So it would be very difficult if we saw a decline in funds, if we don't get the restoration funding."
Will colleges get the money?
As budgets begin to close in legislative money committees, it was not immediately clear through what vehicles different higher education budget requests could be funneled.
Redding, for instance, suggested the planning funding for the UNR life sciences building would come closer to the legislative "endgame."
Administrators across multiple institutions signaled optimism as state budgets remain well above expectations and more than $2 billion above 2021 levels.
In addition to the new projected revenues, lawmakers have signaled that an additional boon could come from a move by the governor's office to redirect money for new state office space — a move that would free up roughly $25 million and additional debt capacity.
Gov. Joe Lombardo had initially proposed more than $350 million to construct two entirely new state office buildings in Northern and Southern Nevada. But that plan was scrapped last month in favor of a new plan that would purchase existing office space near Las Vegas' Harry Reid International Airport for $326.6 million.
Asked about the potential to fund higher education CIP projects, Senate Minority Leader Heidi Seevers Gansert (R-Reno) — a former employee of UNR under former university President Marc Johnson and a member of the Senate Finance Committee — said the move had freed up a "substantial amount of debt."
"So there might be room for higher ed spending," Seevers Gansert said. "Or we don't have to spend it all. Because we have debt capacity doesn't mean we have to spend the money."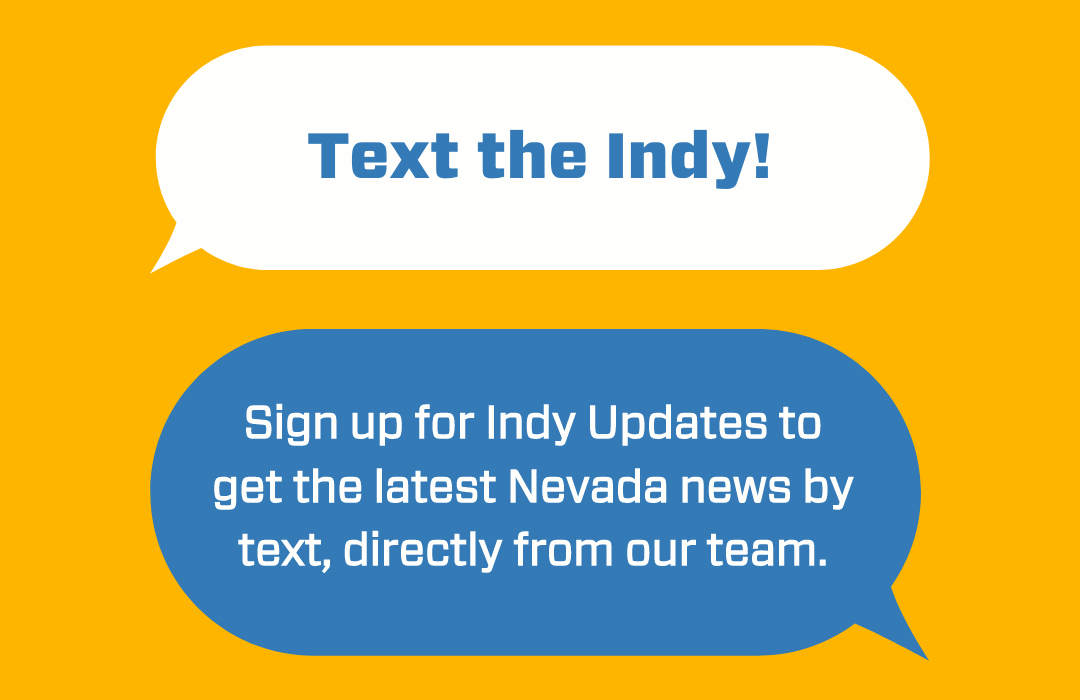 Featured Videos
Comment Policy (updated 4/20/2021): Please keep your comments civil. We reserve the right to delete comments or ban users who engage in personal attacks, use an excess of profanity, make verifiably false statements or are otherwise nasty. Comments that contain links must be approved by admin.