Nevada needs more nurses and more physicians. But what will it take to make it happen?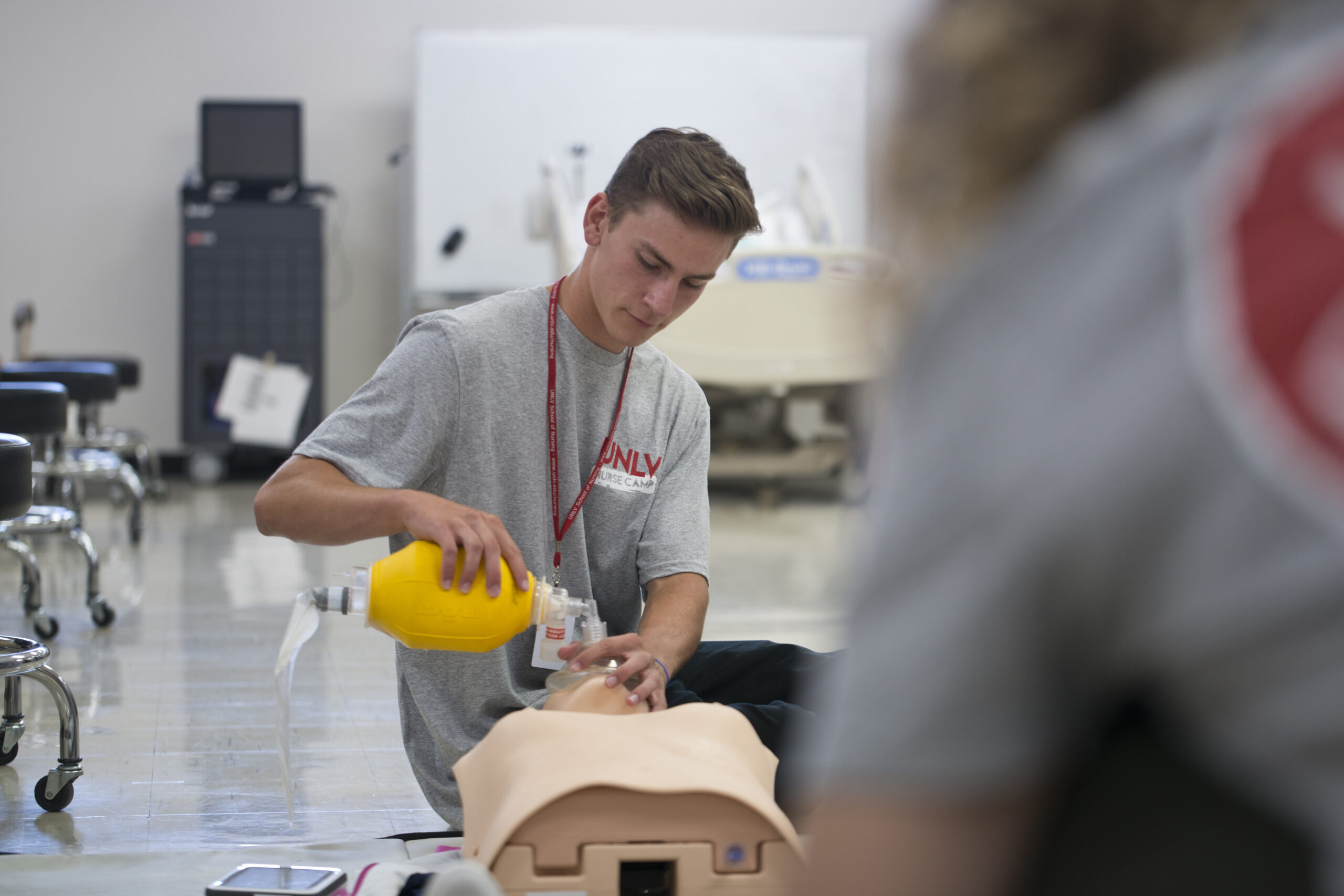 Before COVID-19 swept through Nevada, wreaking havoc on hospitals and the health care system, the state was facing a critical shortage of nurses.
Since the pandemic took hold, health care professionals have said the shortage has reached dire levels. One analysis from UNR's Nevada Health Workforce Research Center found Nevada would need more than 4,000 new registered nurses to meet the national RN-to-population average and that roughly two out of every three Nevadans live in an area with a shortage of primary health care providers.
Cathy Dinauer, executive director of the Nevada State Board of Nursing, said as nurses are dealing with staffing shortages, they're experiencing higher patient-to-nurse ratios, longer, more grueling shifts and burnout.
"COVID has really had an impact on nurses, both physically, emotionally, spiritually," Dinauer said. "It's been really hard and I see more and more nurses that have said, 'I'm out.'"
Dinauer began working as an emergency room nurse in 1980 and worked her way up to serving as the chief nurse of a Nevada hospital before taking her current position.
During her time in the health care industry, she's watched the average age of nurses rise to 50 or 55 years old, with an increasing number of nurses taking up less-stressful, higher-paying positions in the private sector with insurance agencies or health consultant groups.
As older nurses retire, industry experts warn the system will experience even more stress, and the situation will only worsen unless steps are taken to address the shortage.
Dinauer and others said one solution to addressing the shortage involves passing AB108, which would include Nevada in the Nurse Licensure Compact, an agreement allowing a nurse to hold a multi-state license recognized by any of the states within the compact.
But it's going to take more than that to solve the crisis.
Patrick Kelly, president and CEO of the Nevada Hospital Association, said hospitals have hired travel nurses, or temporary nurses contracted on a short-term basis, as a Band-Aid solution. Compared with full-time employees, travel nurses often make much higher wages (sometimes as high as $250 an hour during pandemic peak surges), leading to a wage disparity and increased costs to the hospital.
Seeing the higher wages travel nurses make, Kelly said many nurses left hospital bedside care positions to take up roles as travel nurses. A report from the hospital association indicates 41 percent of Nevada's RN licenses are held by nurses with out-of-state addresses.
From Kelly's perspective, staffing difficulties also stem from a scarcity of new nurses joining the workforce. He attributed the bottleneck to higher education institutions facing challenges trying to find enough faculty members to train new nurses and small class sizes in training programs.
"We need to come up with a plan over the next few years as to how we're going to expand the nursing programs," Kelly said.
Though Kelly said he and others have offered solutions, such as allowing practicing nurses to teach nursing students and increasing the student-teacher ratio, university administrators have raised concerns over potentially worsening the quality of clinical training.
"Right now, our ratio is one faculty member to eight students," said Cameron Duncan, interim dean of UNR's Orvis School of Nursing. "Let's say on a typical 12-hour clinical day where nurses are in the hospital training, that gives them only about 90 minutes or less with that faculty member during the day."
Instead, Duncan pointed to the need to better compensate nurses in academia, where salaries have fallen behind an increasingly competitive private sector.
"So it's very difficult to attract them to come to work, but it also makes it very difficult to maintain them when they do come," Duncan said.
For more doctors, a call for more residencies — and tens of millions in new funding
In addition to nursing shortages, the state has been wracked by increasingly acute shortages of physicians and specialists, especially in areas such as neurology, psychiatry and cardiology.
Still, in the last decade, Nevada has rapidly expanded its cohort of medical students with the UNLV School of Medicine, which joined the long-established UNR School of Medicine and the private Touro University. Combined, 536 medical students are enrolled between UNR and UNLV, with 125 set to graduate this year.
With the completion of a state-of-the-art medical education building and $9 million planned in new state funding for faculty, UNLV plans to boost cohort sizes from 60 students to 90 by 2030.
But medical school administrators told The Nevada Independent that simply graduating additional students from Nevada's medical schools widens only one end of the state's physician pipeline, pouring yet more students toward the same bottleneck: residencies.
"A lot of what you hear from some policymakers is 'Oh, we just need to keep expanding the class sizes,'" said John Packham, associate dean of the Office of Statewide Initiatives for UNR's School of Medicine. "Well, yes. But if we're not expanding graduate medical education opportunities, north and south, expanding the class sizes means more people leaving the state, on the state dime."
That graduate medical education — often shorthanded as GME — refers to residencies and fellowships required after students have graduated medical school. Programs often cost millions to start and maintain, requiring the funding of new staff positions, residency salaries, accreditation requirements and more.
To that end, the state allocated $10 million to GME grant funding under Gov. Brian Sandoval in 2018, an amount cut down to $8.5 million under Gov. Steve Sisolak.
Even as Gov. Joe Lombardo has sought to restore higher education funding to 2019 levels and promised to boost spending for UNLV Medical School faculty by $9 million, there are no plans to boost GME spending beyond $8.6 million in his recommended budget.
In addition to short-term measures to address student debt, Packham said the amount of state investment needed to adequately field residency and fellowship programs to capture medical students leaving Nevada is likely "three or four times" current levels.
In a show of solidarity between north and south, UNLV Medical School Dean Mark Khan and UNR Medical School Dean Paul Hauptman have roamed the halls of the Legislature together, calling for just such an increase in GME funding.
"$50 million is a big number, but it's going to take that to catch up with states of our size," Khan told the Senate Health and Human Services Committee on Thursday.
A spokesperson for the governor's office declined to comment on the medical school's proposals on Friday. 
Residencies correlate closely with the likelihood of doctors staying in-state. According to survey data from UNR, roughly 40 percent of students who graduate with medical degrees stay in Nevada. But among students who graduate and complete a residency program in-state, roughly three-quarters remain.
Packham said even as some medical students say they will return after a residency out of state, many do not. Once they leave the first time, he said, "all bets are off."
"You go to Pittsburgh or Massachusetts, elsewhere, for that training. You buy a house, you fall in love, you find better golf courses, whatever it might be," he said. "That's where we lose them."
During testimony before the Assembly Education Committee on Thursday, four Nevada medical students took to the mic to support an unrelated bill on public-private partnerships. All were asked by committee Chair Shannon Bilbray-Axelrod (D-Las Vegas) if they were going to stay in Nevada.
All said yes — eventually. But all four, two from UNR and two from UNLV, said there were no residency opportunities in their chosen fields for them to stay in the short term.
Editor's Note: This story first appeared in Behind the Bar, The Nevada Independent's newsletter dedicated to comprehensive coverage of the 2023 Legislature. Sign up for the newsletter here.
Updated: 2/24/23 at 8:50 a.m. - This story was updated to reflect that the governor's office declined to comment on calls for expanded GME funding.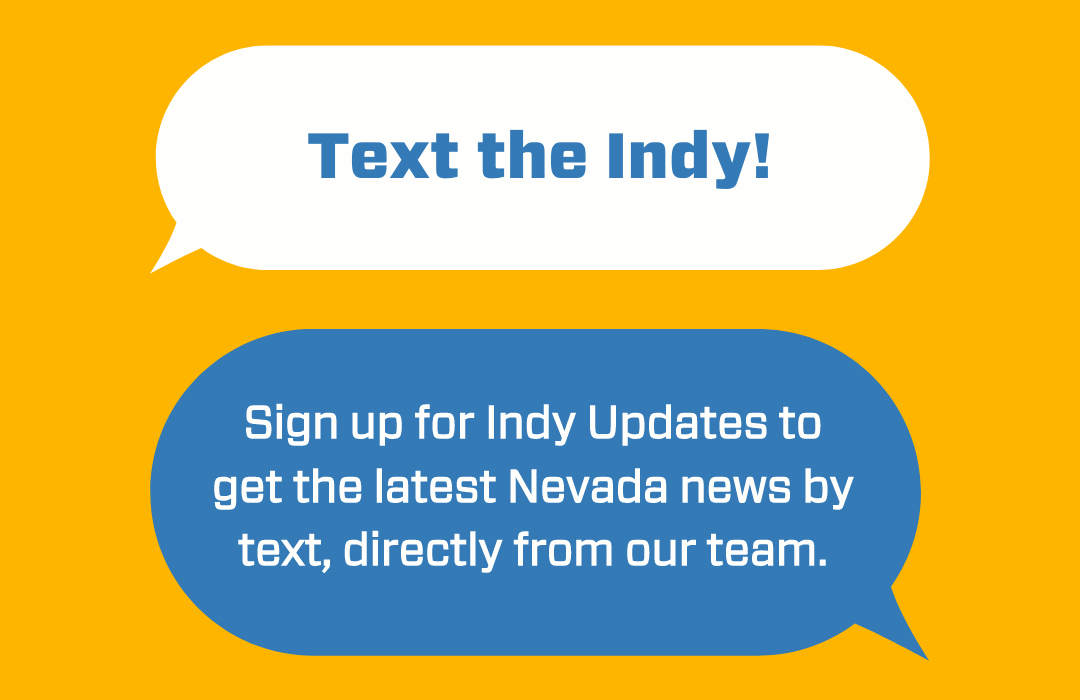 Featured Videos