Nevada redistricting maps near final passage, but diversity debates continue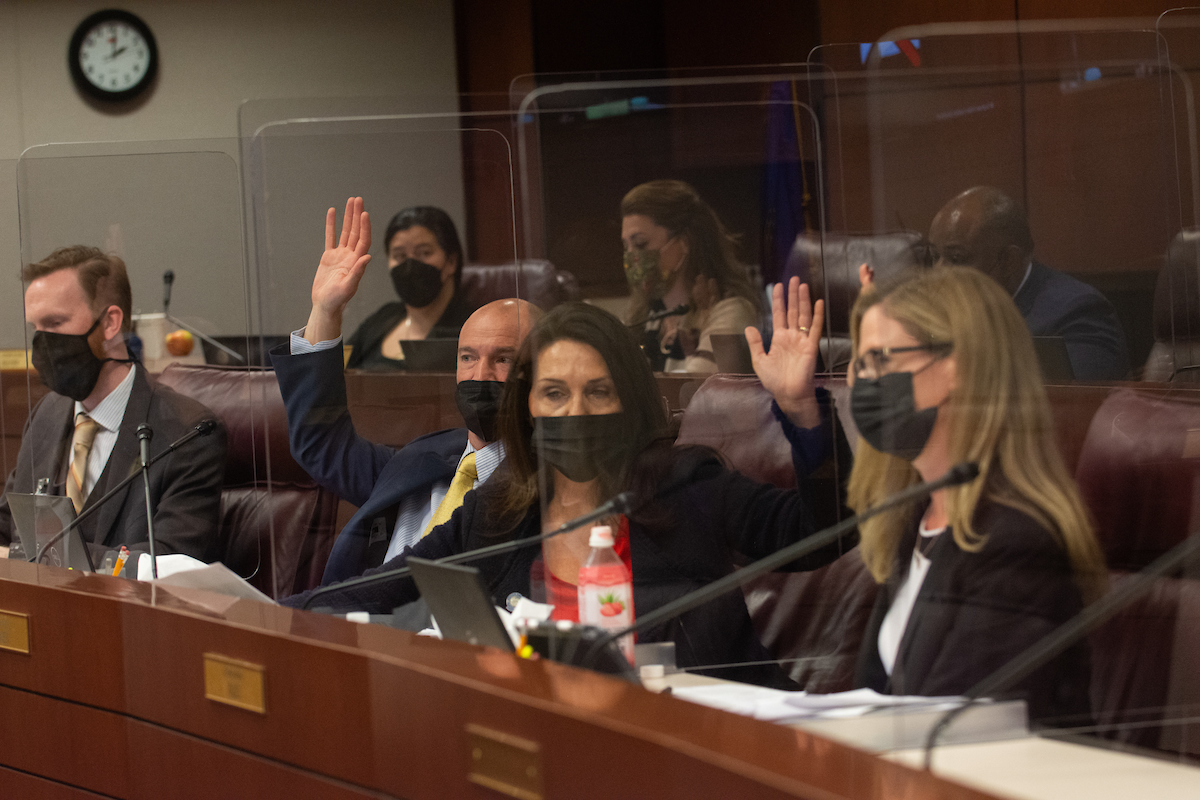 Democrat-proposed congressional and legislative maps moved one step closer on Monday to the desk of Gov. Steve Sisolak, who signaled he supports them.
But whether they would increase the number of racially diverse legislative districts remained a subject of sharp dispute.
At a redistricting committee meeting where Assembly members passed SB1 with all Republicans opposed, Democrats focused on how the map would raise the number of districts with non-white majorities. But critics focused on statistics about individual racial and ethnic groups, such as the drop in the number of Assembly districts with a Latino population of 40 percent or more.
"The Voting Rights Act is not thinking about non-whites or non-majority. It thinks about minority groups whose voice has been diluted or who are no longer able to elect representatives of their choice," said Sylvia Lazos, a professor at Boyd School of Law, while testifying in opposition. "So in your analysis, please don't use non-majority numbers, but again, identify the particular groups."
Regardless, the proposed congressional and legislative maps — which would tilt three of the state's congressional districts toward Democrats and give them a leg up in achieving legislative supermajorities — appear fast-tracked to passage. After voting the redistricting bill out of committee, lawmakers in the Assembly approved an amendment addressing a handful of last-minute issues (revised inmate addresses and tribal boundaries) and teeing up a final vote for Tuesday.
Assembly Speaker Jason Frierson (D-Las Vegas) indicated that the proposed maps wouldn't see any further changes.
"The maps that we are advancing reflect not just one stakeholder group, but representation of all of the entire state of Nevada, and that's been our focus," he said to reporters after the floor session.
On Monday, a spokesperson for Sisolak confirmed that the governor plans to sign the bill into law, calling them "fair maps that represent Nevada's diversity and reflect public feedback."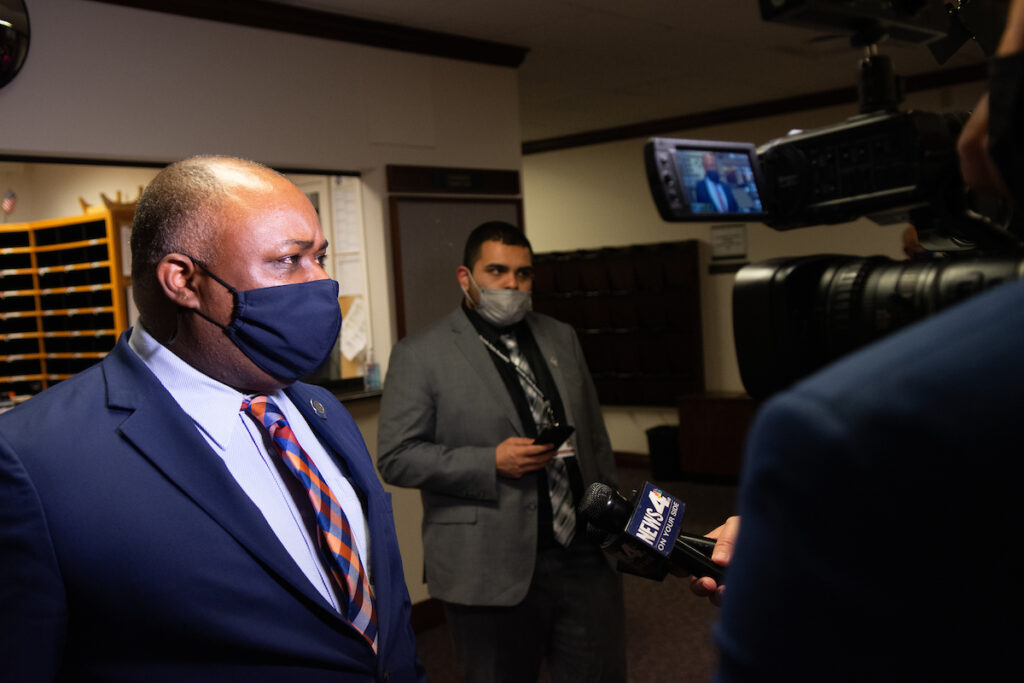 Staff with the Legislative Counsel Bureau said the proposed maps would create seven Assembly districts with a Latino population of at least 40 percent; five with a Black population of at least 20 percent; and four with an Asian population of at least 20 percent.
The proposed maps feature fewer districts with substantial populations of specific minority groups than if the current maps were kept in place and if 2020 census data were used. In that assessment, there is one additional district with a significant Hispanic population and one additional district with a significant Asian population.
"Nevada has diversified greatly and so we should, at a bare minimum, be keeping the same, if not, arguably, adding some more of that representation, so that we're not diluting that voice," said Assemblywoman Jill Tolles (R-Reno).
She added that there have not been discussions around additional demographics such as veteran status, educational achievement, income levels, disability status and other factors. The newly proposed maps shift the district she represents almost nine points from a Republican voter registration advantage to a Democratic one, she said, noting the partisan leanings of the proposed maps.
"All those things make up the complexity of a district, and it's just really important that we take into consideration those needs, and I think that we just haven't done enough," Tolles said.
Rep. Dina Titus (D-NV) — who submitted an alternative map ahead of the redistricting special session — conceded Monday that the proposed map of her congressional district for the next decade would likely be approved by the Legislature and signed by the governor, but litigation could change the boundaries again.
"I think it's getting close," Titus said in a brief interview off the House floor.
"They'll probably pass it," she continued. "The governor will sign it. But then what happens?"
Asked if the Latino voters would be diluted if the maps would go into effect, Titus said "it's a fact."
"In my district, it goes from 42 to 35," Titus said of the Latino vote. "So it's not like you have to pack them all in one district, but it dilutes the ones that are already there. I mean, that's just a fact."
A different metric
But Democratic proponents describe their proposal differently, focusing on how their maps call for nine Senate districts with non-white majorities, up from two the last time the Legislature did redistricting in 2011. The proposal also creates 20 Assembly districts with non-white majorities, up from five in 2011.
Much of that change appears to reflect overall growth in the non-white population statewide. If the maps drawn in 2011 were kept in place, but used 2020 census demographics, the state would have the same result: 20 non-white majority Assembly districts and nine non-white majority Senate districts.
Assemblywoman Daniele Monroe-Moreno also made the point that her family includes members who are Black, Hispanic, Asian and Native American.
"As we grow as a community, Black, brown, Asian people are everywhere throughout the state. And it makes it difficult to say that there's just going to be one district, that's the majority of anyone, or everywhere," she said. "I'm a Black woman who represents a district that is not a Black district, right? So voting power is just voting power — having the right candidate, the right person that cares about the community."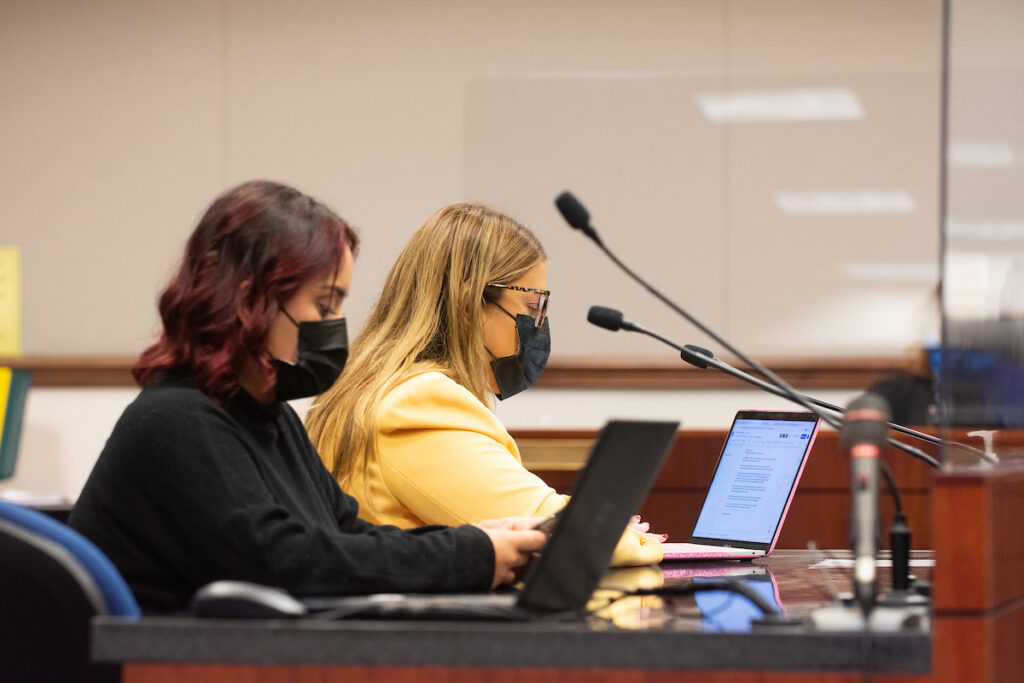 In a brief interview Monday, Rep. Susie Lee (D-NV) said that the proposed maps — which would make her swingy congressional district tilt more to Democrats — captured the state's growth and diversity.
"I think it reflects the districts," Lee said. "It reflects what has happened organically in the state."
Still, the updated maps got virtually no support in public testimony. Advocates who testified against the bill said that people in Congressional District 1 as currently drawn share bilingual and bicultural characteristics and often work in the same labor sector. Under the new proposed maps, those neighborhoods would be combined with suburban areas with a very different demographic profile.
"It is this community that has been fractured in three in the congressional district map," Lazos said. "Their interests are distinct and they vote as a group. They have policy interests that they want to see pursued. And so this raises immediately, and should raise for the committee, issues around Voting Rights Act representations."
At least two Hispanic Assembly members — Selena Torres (D-Las Vegas) and Edgar Flores (D-Las Vegas) — declined to say whether they would vote for the proposed maps.
"I just want to make sure that we give ourselves the opportunity to continue to listen to all concerns," Flores said. "I mean, we've heard many, and [we'll] try to address as many as we can collectively as a team."
Critics continued their arguments that proposed congressional maps reduce Latino Nevadans' ability to choose their preferred candidate. Holly Welborn, policy director of ACLU of Nevada, argued that "under the proposed maps, the Latinx communities in East Las Vegas would become an ineffective minority,"
Others testified that lawmakers were not making any changes based on community complaints about that issue from a Saturday hearing.
"We had people speaking in Spanish, their own language, about how separating the community is not what they want. We also have to keep in mind that this is out of their comfort zone for folks," said Maria Nieto of Mi Familia Vota. "The body has ignored the feedback on the majority's proposed congressional district maps, specifically in Congressional District 1."
Latino lawmakers, including Sen. Mo Denis (D-Las Vegas), pushed back on the idea that the Legislature was not listening.
"We live in the community, we're out in the community. We've been there. I've lived in my community for over 50 years, and I've seen the changes," he said in an interview. "We always look at those issues, how do they impact our community, and those of us that represent those areas have definitely looked at that."
Updated at 6:22 p.m. on 11/15/21 to include comments from Reps. Dina Titus and Susie Lee.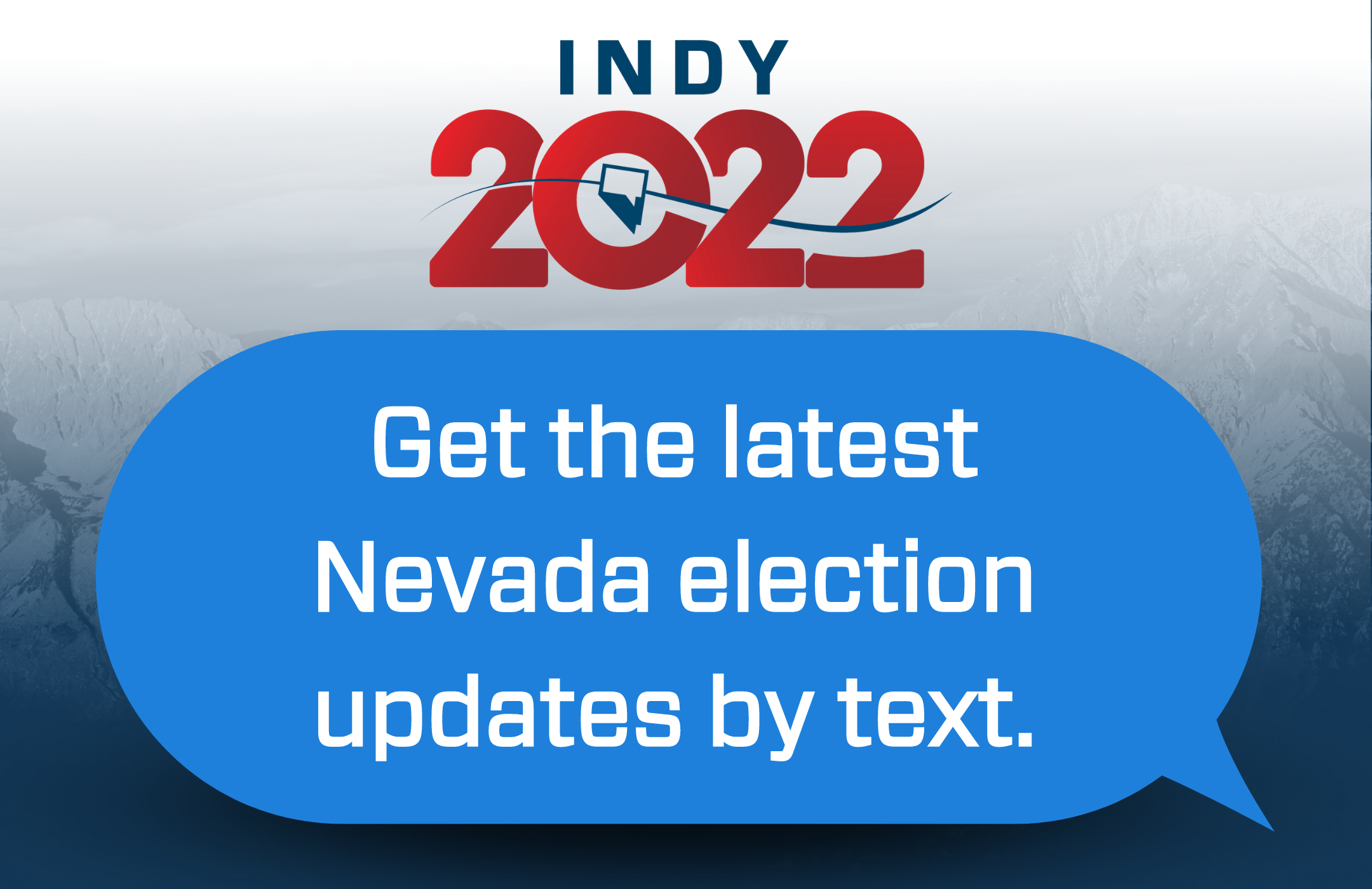 Featured Videos
Comment Policy (updated 4/20/2021): Please keep your comments civil. We reserve the right to delete comments or ban users who engage in personal attacks, use an excess of profanity, make verifiably false statements or are otherwise nasty. Comments that contain links must be approved by admin.