Payday lenders attempt to 'sneak' into regulation-light sandbox, legal aid attorneys warn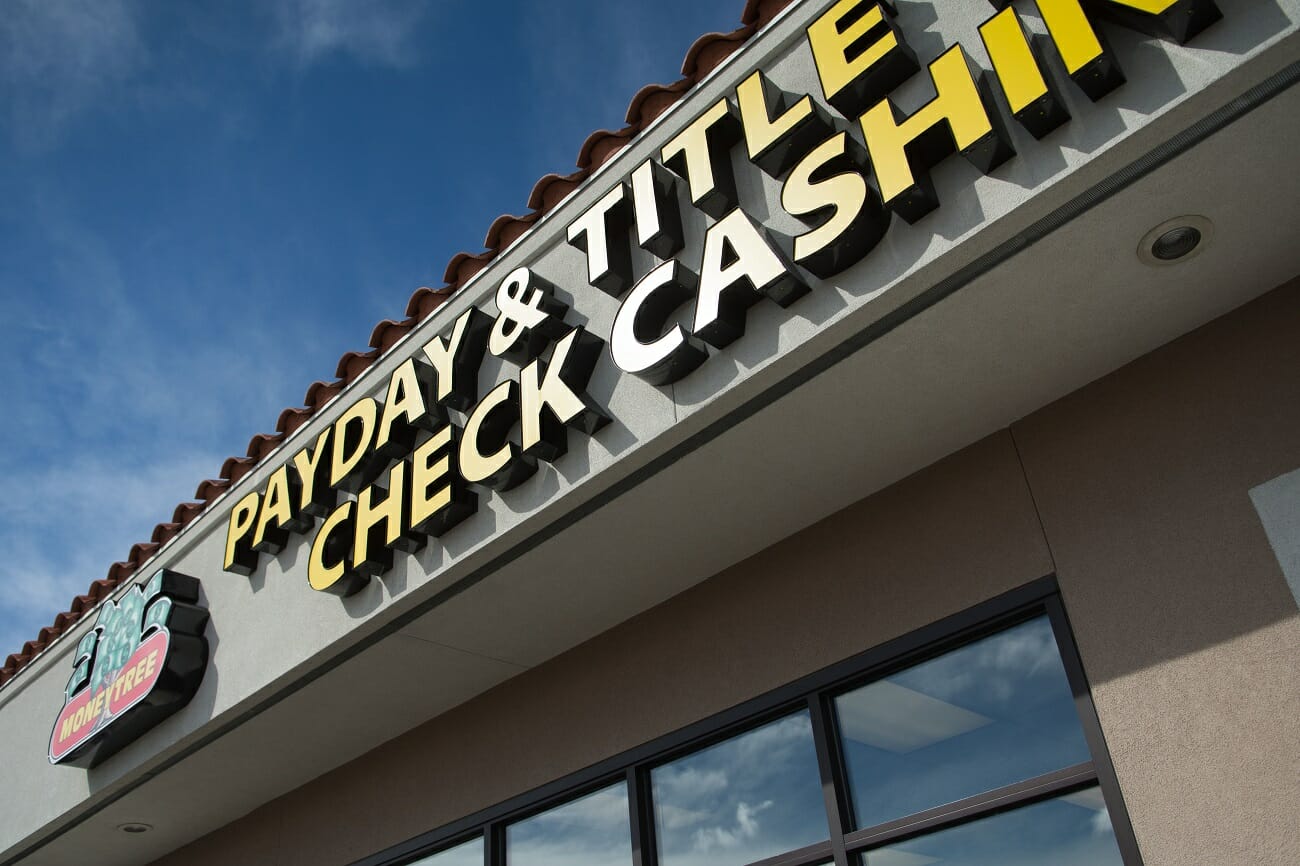 A national trade group for payday lenders is asking state officials to ignore state laws governing high-interest loans while it works to implement regulations for a pilot program allowing a limited number of companies to offer unique financial products outside of existing regulations.
Comments and suggestions submitted by the Financial Service Centers of America — a trade group for high-interest, short term lenders — caused concern by attorneys with the Legal Aid Center of Southern Nevada, who warned state officials during a workshop held by the state's Department of Business and Industry to draft regulations to implement a new law (SB161) that payday lenders should not be allowed to participate once it goes into effect next year.
Legal Aid attorney Taylor Altman said that the proposed pilot program, which is modeled on a similar "sandbox" program in Arizona, should exclude any businesses that are licensed under the state's regulatory scheme for payday lenders — defined as any business that charges 40 percent or higher interest on a loan — and that the suggestions of the trade group ran contrary to the Legislature's intent.
"The sandbox program is intended to reduce the barriers for entry for innovative businesses that don't quite fit into the established regulatory regimes. It's not intended for existing businesses such as payday lenders to avoid regulations specifically implemented to protect Nevadans," she said.
Mark Krueger, a chief deputy attorney general, responded by saying that the Department of Business and Industry had "no intention" to use the bill or regulations "as a mechanism to thwart or avoid licensing under specific areas like check cashing, payday lending and title lending."
Although no one from the trade group spoke during the meeting and its ideas were not embraced by state officials, the letter and its recommended changes are a prime example of how the state's regulatory process — where state bureaucrats write and adopt (with legislative approval) a more detailed set of regulations to implement bills approved by the Legislature — can face the same pressure from lobbyists and special interests as lawmakers do during the normal 120-day legislative session, but often with less fanfare and public attention.
SB161 was sponsored by Republican Sen. Ben Kieckhefer and Democratic Sen. Pat Spearman in the 2019 Legislature and was approved on the final day of the legislative session with near-unanimous support, after multiple amendments were adopted.
As approved, the measure creates a "Regulatory Experimentation Program for Product Innovation," which allows certain companies approved by the state to offer financial and other services in a "technically innovative" way without having to follow otherwise applicable state laws and regulations.
To apply for the program, applicants must provide detailed information and a description of how the proposed product is different that other available products, as well as a $500 fee to the department. Applicants can only offer the new financial service to a maximum of 7,500 consumers, all of whom must be state residents. Transaction amounts are limited to no more $2,500 for a single transaction and $25,000 cumulative, with the ability to raise those limits to $15,000 and $50,000 upon approval from the state.
The measure limits the number of applications that can be approved to no more than three for the two six-month periods in 2020, and no more than five companies for each six-month period between 2021 and 2022.
Although the bill was included in press releases heralding the passage of pro-blockchain legislation, the letter by Financial Service Centers of America Executive Director Edward D'Alessio indicated that the much more established high-interest loan industry also has an interest in the bill.
In addition to suggestions to increase the size of the possible customer base and length of testing, D'Alessio wrote that the industry considered it "critical" to create a "true regulatory free zone" that exempted things such as rate caps or other licensing requirements.
"In practice, where we have seen other states misstep in this regard is that the truest intent of the Sandbox is to hold state licensing and rate cap laws harmless during the testing period according to legal and practical interpretations to date," he wrote in the letter.
Altman, the legal aid attorney, said during the workshop to take public input on the draft regulations that while the original version of the bill would have allowed the subset of businesses licensed as payday lenders to participate in the "sandbox," the subsequent amendments to the bill removed those provisions and made it clear that lawmakers did not intend for high-interest lenders to participate in the program.
"The payday lending lobby is clearly trying to sneak into a program for which they have been explicitly prohibited."
Outside of the warning, Altman suggested several other changes to the draft regulations, including requiring applicants to denote if they offered a similar product or service in another jurisdiction, a copy of any approved or denied application for a similar product from other jurisdictions, a summary of any complaints received and a general statement as to whether the tested financial product was successful or a failure. She also suggested that the department make pending applications for the program public and allow for a period of public comment.
Participants at the regulatory workshop also provided hints as to which businesses may seek to take advantage of the pilot sandbox program, including an appearance and several technical recommendations made by a representative from a United Kingdom-based digital asset management and protection firm called Custody Digital Group.
The only other entity to submit comments on the proposed regulations was Nevada-based Blockchains, LLC, the nascent blockchain technology company with ambitious plans to construct a "smart city" on 67,000 acres of owned land west of Reno.
Although Blockchains executive Matthew Digesti wrote in a letter to the working group that the company has "no current plans" to participate in the pilot program, the company suggested some technical changes to the regulations including an easier process for applicants to move their physical location as well as "enabling" language allowing the state to prevent public release of information from some applicants.
"To encourage such businesses to participate in the Regulatory Sandbox, we believe that the Director and the applicant should have the ability to enter into an agreement wherein confidential and/or trade secret information is indeed protected from public disclosure," he wrote.

The Nevada Independent is raising $200,000 by Dec. 31 to support coverage of the 2024 election.
Tax-deductible donations from readers like you fund this critical work.
If you give today,your donation will be matched dollar-for-dollar.
Give + Get Matched
Featured Videos