Proposed Battle Born Opportunity Grant would offer need-based aid to university students; demand pegged at $126 million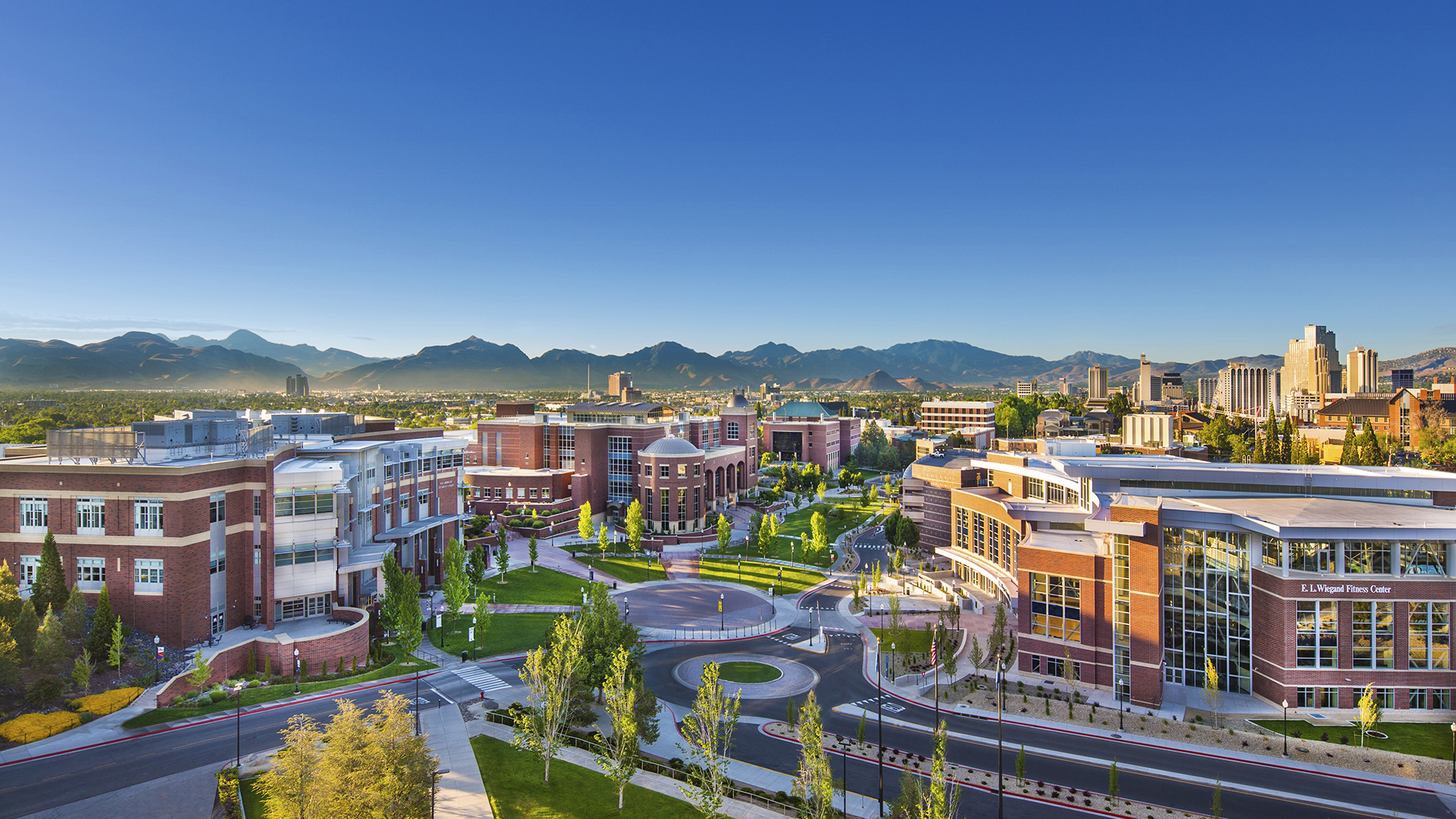 State lawmakers want to start offering need-based financial aid to UNR and UNLV students, but officials project it will cost $126 million every two years to provide sufficient grants to all students who could use it.
Lawmakers discussed that steep price as they considered SB145, a bill to create the Battle Born Opportunity Grant. The program would fill a gap in the state's financial aid offerings, which currently include the merit-based Millennium Scholarship and two need-based programs geared primarily toward community college students.
"It tells us the great need that's out there," former Democratic Assemblywoman Amber Joiner told the Senate Education Committee about the price tag. "It's $126 million that our students are taking on in student loan debt."
Joiner, who chaired an interim committee that developed the concept for the grant, said she does not expect the program to be fully funded at the outset, but thinks it would be "a huge step" to have a law allowing the state to accept gifts and donations for the grant, and then supplement it with whatever general fund money the state can afford.
When she was in the Assembly in 2017, Joiner had proposed expanding the need-based Silver State Opportunity Grant to university students. But her bill was quickly downgraded to a study on the affordability of higher education amid concerns that expanding eligibility for the existing grant program would dilute funds available to community college and Nevada State College students.
The interim committee's work paved the way for SB145, which is largely modeled after the Silver State Opportunity Grant. Students must be enrolled in a degree or certificate program, be taking at least 30 credits in an academic year, and fill out the Federal Application for Federal Student Aid. The grant covers all or a portion of what is left over after federal aid kicks in and the student or their family contribute what they can.
The Silver State Opportunity Grant — currently supported by $10 million a biennium — has dramatically boosted graduation rates among recipients. The overall 3-year graduation rate for College of Southern Nevada students is 7 percent, but Silver State Opportunity Grant recipients at CSN have a three-year graduation rate of 53 percent. At Great Basin College, a full 87 percent of students in the inaugural cohort of grant recipients has received a degree or certificate.
Republican Sen. Scott Hammond asked Joiner in a hearing on Friday whether expanding aid would rob students of the character-building lessons they would learn from working to put themselves through college.
"What are we doing for the next generation? Are we being too soft on them? I have kids at home and I worry sometimes that I'm not getting them ready for what life is like, and it's not easy," said Hammond, who suggested a requirement that students who received the grant pay some of it back in the future.
Joiner said she, too, wanted her children to learn the value of putting in work for their degree, but said the cost of college has become out of reach for students with low-wage jobs, even when they are working full-time.
"I think the huge difference, the reason I feel so strongly about this bill, is that the cost of education and the cost of living in our state right now is so unattainable and so different from when we were in school," she said. "I think that even when they're working, it is that insurmountable, the amount of debt."
The bill attracted supportive testimony from UNR and UNLV students, including UNR student senator Aamir Aziz, who said he struggled to afford college and took on thousands of dollars in student loans after his dad lost his job.
"College is priced as a luxury but deemed a necessity," Aziz told lawmakers. "Please help students shape the future of our state, country and world. Please help students gain the education that this world has deemed necessary."
IndyFest is proudly sponsored by:
Comment Policy (updated 4/20/2021): Please keep your comments civil. We reserve the right to delete comments or ban users who engage in personal attacks, use an excess of profanity, make verifiably false statements or are otherwise nasty. Comments that contain links must be approved by admin.