School districts to be excluded from major COVID liability shield bill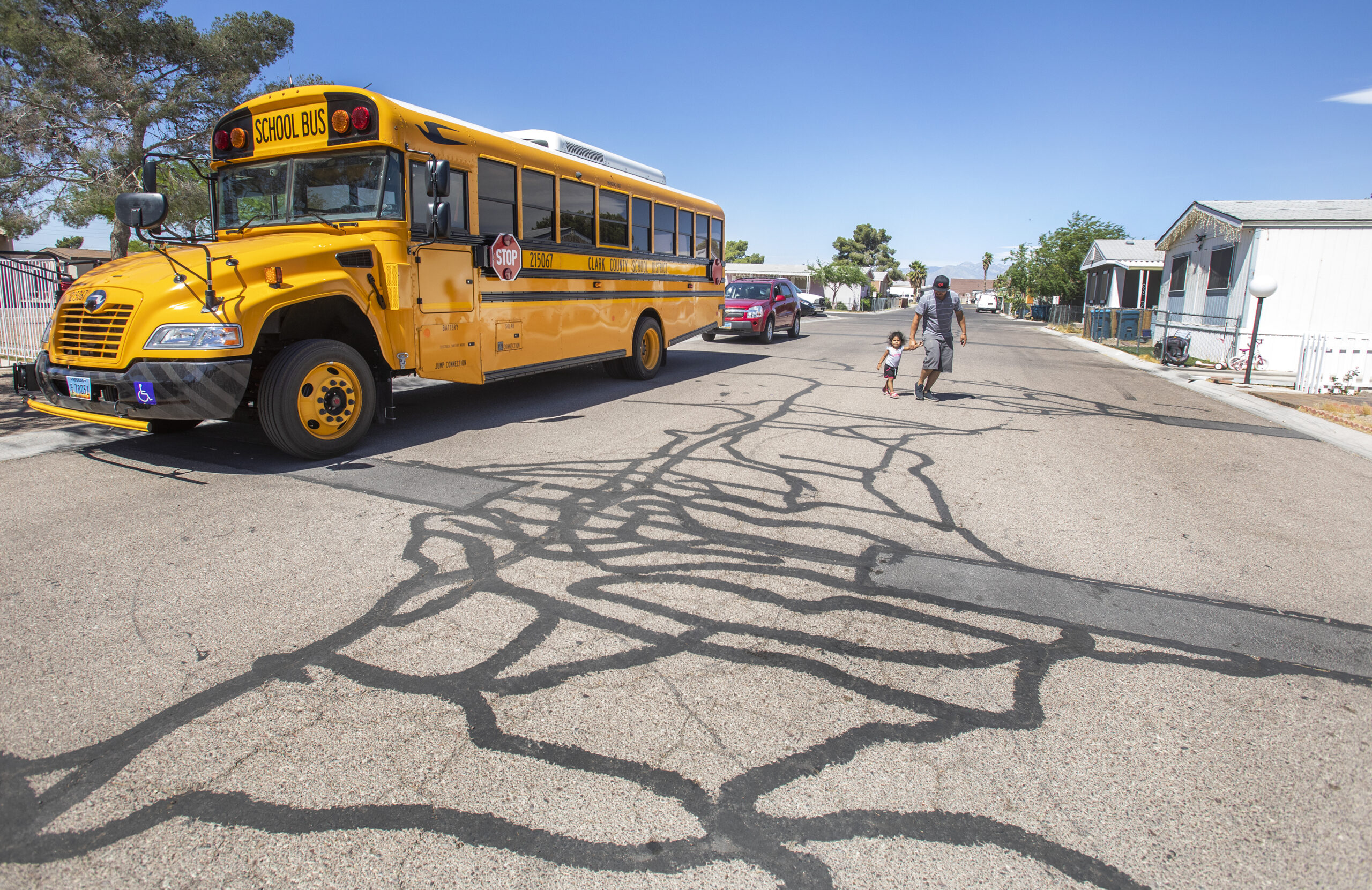 Democratic lawmakers plan to carve out K-12 school districts from a COVID-19-related liability bill in a forthcoming amendment SB4, addressing concerns of teacher unions and trial attorneys who have criticized the measure as overly broad.
The amendment, which was obtained by The Nevada Independent and is expected to be introduced and adopted in the Senate on Wednesday, will specifically exclude public and charter schools from the enhanced litigation shield created as part of SB4, which otherwise covers nearly all businesses, governmental bodies and nonprofit groups in the state.
Specially, the bill amends any "public school entity for pupils in preschool, kindergarten, or any grades 1 through 12, including, without limitation, a school district, a charter school or a university school for profoundly gifted pupils."
The amendment will also include other technical changes to ensure that groups such as credit unions, and private nonprofit groups are covered under the liability shield included in the bill, as well as the officers and employees of any covered business, government or nonprofit group. The original version included broad categories of nonprofit groups, but many legislators and groups raised concerns that the bill would inadvertently exempt several categories of nonprofits.
The changed language was lauded by the Nevada State Education Association, which said in a prepared statement that the bill would "give us a fighting chance to reopen schools that are safe for educators and students."
"This is an important win for educators throughout the state of Nevada as we head back to school," NSEA President Brian Rippet said in an emailed statement.
The bill, which also includes standards for cleaning and worker protection policies for major hotel and casino resorts in Las Vegas and Reno, creates a higher barrier for personal injury or wrongful death lawsuits related to COVID-19. It was introduced in the Senate on Monday afternoon, with a hearing on the bill stretching early into Tuesday morning amid many questions on the liability protection aspects and exclusion of hospitals.
SB4 would protect a wide array of businesses (with hospitals excluded), governmental agencies, and nonprofits from COVID-19 related litigation as long as they show substantial compliance with "controlling health standards," which are local, state or federal policies on coronavirus safety policies that businesses are required to follow.
The state's casino industry and various business groups have pushed hard for the bill, arguing that it was necessary to help avoid frivolous lawsuits that could threaten businesses attempting to restart or continue operations amid the COVID pandemic.
But it has been sharply opposed by trial lawyers and progressive groups, who say it disincentivizes businesses to follow best COVID-19 health and safety standards without the potential threat of a lawsuit if they fall short. It's also been heavily opposed by hospitals and health care facilities, which are the only groups carved out of the bill.
Teacher unions had initially opposed the bill on grounds that it would disincentivize schools from following all COVID-19 related health and safety standards.
Clark County Education Association President Marie Neisess said the union opposed the proposed bill, and that carving out school districts would protect the employer over the employee, who is most at risk of contracting COVID-19.
"The need for this bill proves it is not safe to return," she said in prepared testimony during the hearing. "Unless the Governor and Legislators address the key issues of safety and employee protection, we cannot support employees working at a school site where it is possible to contract COVID-19."
Gov. Steve Sisolak opted to give local school districts flexibility in deciding their own reopening and back-to-school plans. The Clark County School District opted to continue distance learning in August, while the Washoe County School District will resume in-person learning later this month.
SB4 amendment by Riley Snyder on Scribd
SB4 amendment by Riley Snyder on Scribd
The Nevada Independent is raising $200,000 by Dec. 31 to support coverage of the 2024 election.
Tax-deductible donations from readers like you fund this critical work.
If you give today,your donation will be matched dollar-for-dollar.
Give + Get Matched
Featured Videos