Senate measure would reserve water to avoid over-appropriation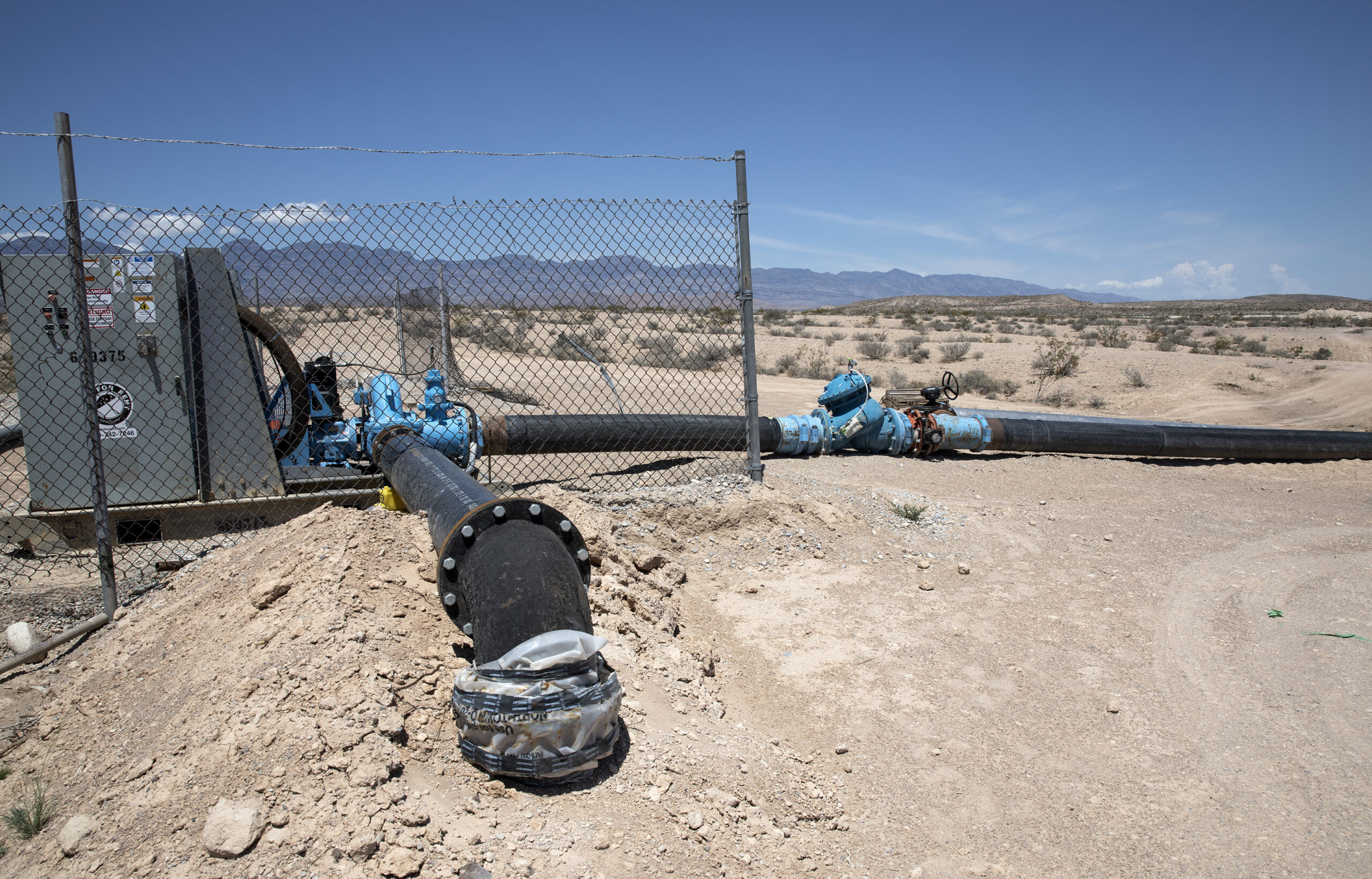 Environmentalists and rural water users expressed broad support last week for a bill that would create small water reserves in aquifers across the state.
Senate Bill 140, sponsored by Republican Sen. Pete Goicoechea of Eureka, aims to prevent regulators from issuing more rights to water than there is water available, an issue already playing out in more than 100 groundwater basins.
In the dry Great Basin where surface water is scarce, groundwater is a primary water source for towns, ranchers and the environment. But about half of the state's 256 groundwater basins are over-approriated because of past regulatory decisions and federal policies used to settle the West.
Goicoechea's legislation is aimed at preventing the problem from getting worse. It would require Nevada's top water regulator, the state engineer, to set aside reserve water as a buffer against overappopriation in the roughly 125 aquifers that have not been fully allocated.
Goicoechea called it "a line in the sand" to prevent future overappopriation. The dynamic is at the heart of many conflicts over water from Diamond Valley to Coyote Springs.
"This bill doesn't really deal with any of the major issues," he said at a hearing last week, after noting that the audience was unusually sparse for a water bill. "But it does, I think, tend to reflect that water in this state is a finite resource and we're going to have to take a long, hard look at it."
At the hearing before the Senate Natural Resources Committee, of which Goicoechea is a member, no one stood in opposition to the bill. Several municipal water utilities, including the Southern Nevada Water Authority, testified neutral, as did acting State Engineer Tim Wilson, whose testimony identified "numerous concerns regarding implementation of the bill."
But the legislation was broadly supported by environmentalists and rural water users, bringing together groups that often find themselves clashing on a number of issues. The dynamic was similar to the two groups' opposition to a legislative package proposed by the state engineer.
Representatives from the Nevada Farm Bureau, Nevada Cattlemen's Association, the Nature Conservancy and the Center for Biological Diversity all voiced their support for the bill.
"This does give us a chance to try and get a handle on the situation in the basins that are not quite there yet and hopefully gives us a little bit of a buffer zone for water to protect important environmental functions," said Kyle Davis, a lobbyist for the Nevada Conservation League.
If the bill passes, the state engineer would be required to reserve 10 percent of a basin's water as buffer. Water users could only call on the buffer water during an emergency, like a drought, and only on a temporary basis, Goicoechea said. For instance, if there was 1,000 acre-feet remaining in a basin, the state would be required to protect 100 acre-feet from appropriation (an acre-foot describes the amount of water that can fill an acre of land to a depth of one foot).
Several commenters criticized the use of an arbitrary 10 percent cap. But Goicoechea said he decided on that number — and using a percentage reserve — because of its simplicity.
"The simpler we can keep this bill, the better it's going to be," he said.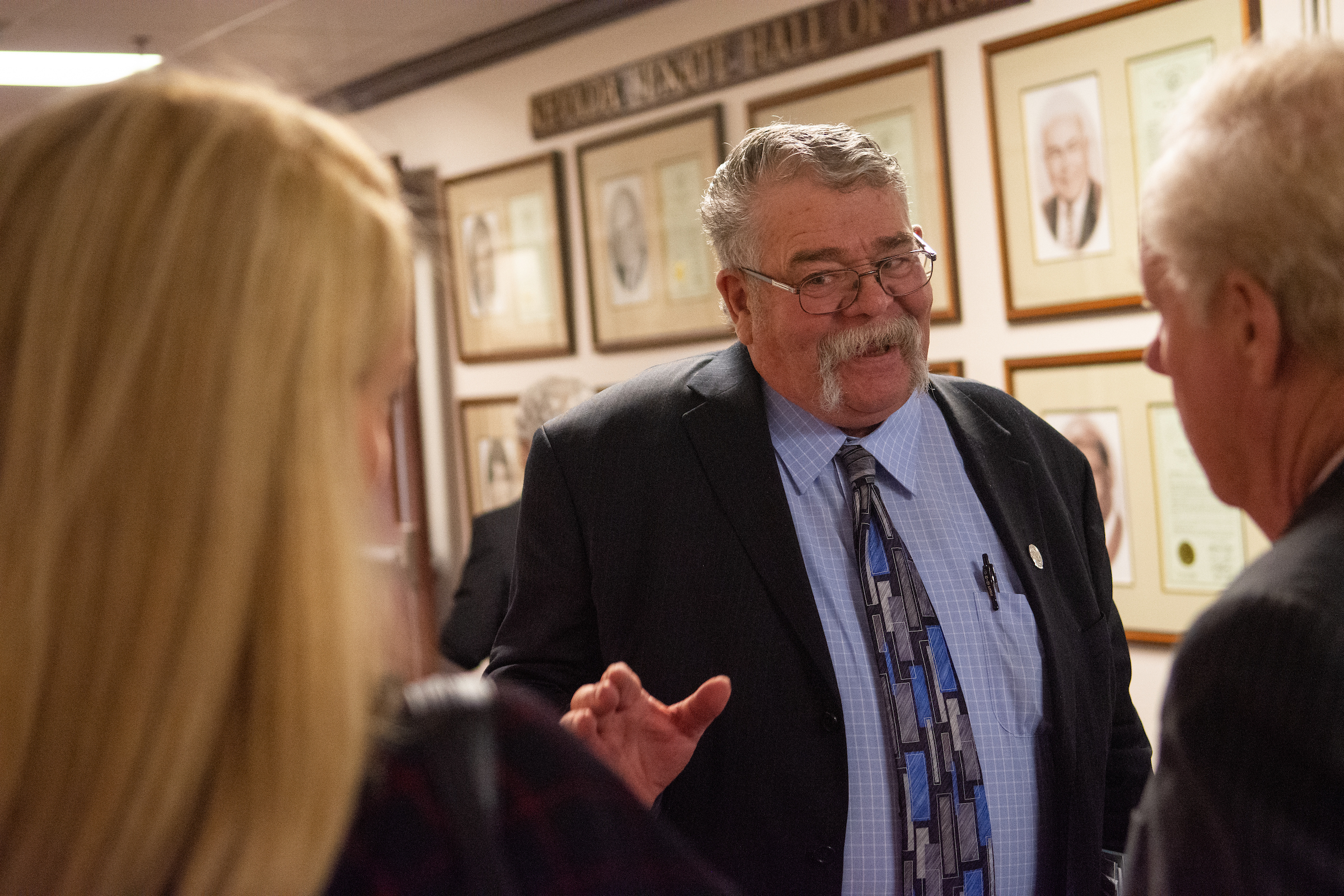 In total, the legislation would only reserve about 30,000 to 50,000 acre-feet of water, depending on how the state engineer rules on pending applications. Much of the state's water has been claimed and basins where it hasn't are often places where there is not much development. 
But commenters applauded it as a good start. Patrick Donnelly, the state director for the Center for Biological Diversity said he hoped the bill would start a conversation about creating a process where science is used to determine the best amount of water to hold as a buffer.
"This [10 percent cap] is not necessarily a scientifically-derived number," he said in his testimony. "I think we're aware of that. It is rather arbitrary, but it's a start."
"When you find yourself in a hole, stop digging," Donnelly added. "And in many basins, we are in holes right now. So let's not create more problems by over-allocating [more] basins."
Wilson, who became the interim state engineer in January, said that his office had concerns with how temporary "emergency" permits would be issued and why it didn't apply to domestic wells.
"While the division takes the position of neutral regarding the intent of the bill, we have numerous concerns regarding implementation of the bill under the language of SB 140 as currently introduced," he said in written testimony.
Warren Hardy, a lobbyist for the Virgin Valley Water District also testified in neutral. Hardy noted that the purveyor for Mesquite shares a groundwater basin with Arizona and wanted more clarification about how the proposed legislation would handle aquifers that cross state lines.
But he said the utility supported the concept: "We've got to get this issue under control."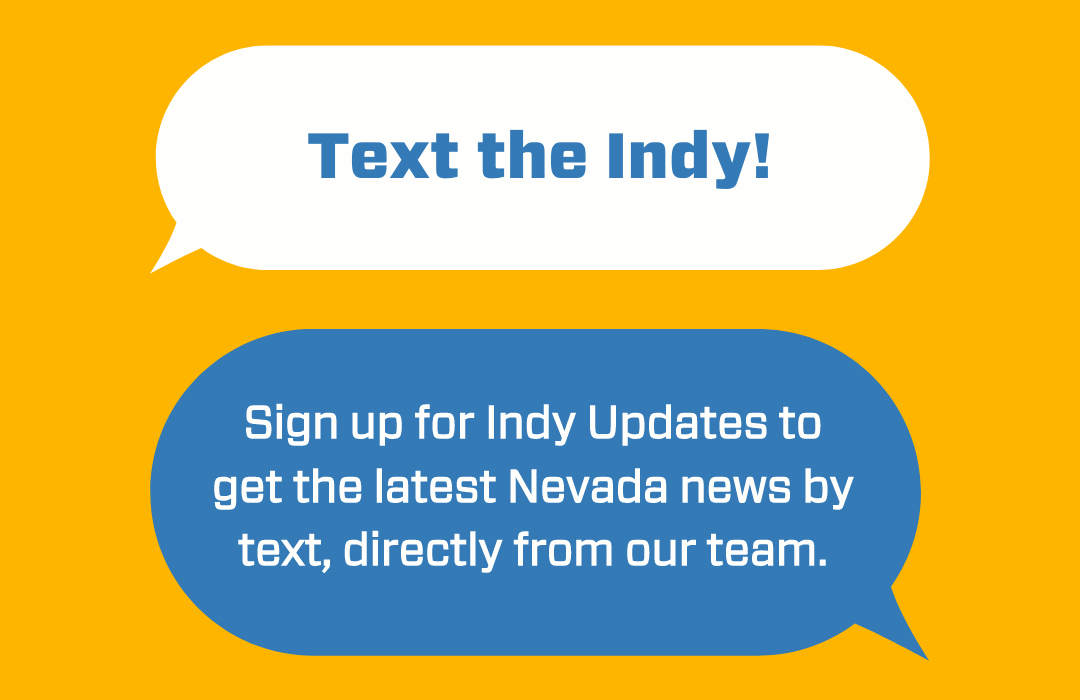 Featured Videos
Comment Policy (updated 4/20/2021): Please keep your comments civil. We reserve the right to delete comments or ban users who engage in personal attacks, use an excess of profanity, make verifiably false statements or are otherwise nasty. Comments that contain links must be approved by admin.