Sisolak calls for second special session on election changes, business liability to begin Friday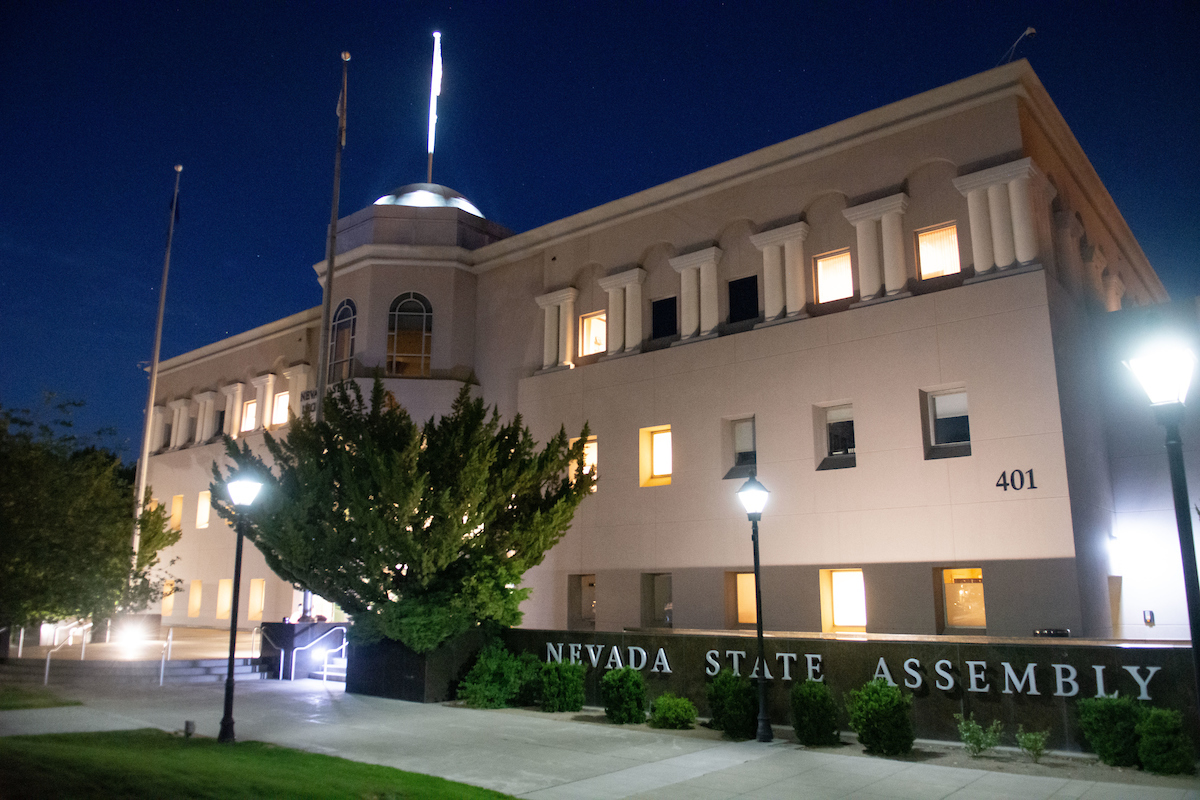 Gov. Steve Sisolak has formally called on legislators to convene in Carson City for a second special session of the summer focused on a wide range of policy issues.
The governor issued an official proclamation on Thursday evening calling for the special session to begin Friday, with language requesting the session wrap up by midnight on Friday, Aug. 7.
"I look forward to collaborating with Nevada legislators to meet the challenges that are unfortunately before us," he said. "In order to protect the time necessary to address the ongoing COVID-19 crisis, my expectation is that this session will be thorough and as efficient as possible."
Though Sisolak previously hinted at many of the topics on the agenda, the proclamation laying out the formal list of items that lawmakers will be allowed to take up during the state's 32nd special session includes:
Addressing criminal and social justice policy reform, including revisions to SB242 from the 2019 legislative session, which granted certain rights to police officers accused of misconduct. The proclamation also includes changes to police officer standards on use of force, liability for misuse of force and protecting the public's right to film or record police activity
Liability protections for schools, colleges and universities, and certain businesses from "claims and liabilities" associated with COVID-19, as long as they comply with "Controlling Health Standards." Also includes potential changes to protect the health and safety of "hotel, motel, casino-resort, and other employees" during the pandemic
Guaranteeing every active registered voter can receive a mail ballot for the 2020 general election, as well as "ensuring a sufficient number of in-person polling locations to vote in person."
Allowing the Employment Security Division, which administers unemployment benefits, to contact claimants by email and to "expedite payment of benefits with good cause"
Providing authority for the judicial branch to implement alternative dispute resolution measures in case of rental evictions
Additional items requested by the Legislative Counsel Bureau related to the legislative branch, including allowing members to participate and vote remotely using secure technology and authorizing any needed restructuring of the bureau
The proclamation also includes language referring to technical changes and the need for "timely and orderly" processing if the Legislature adopts any proposed changes to the Constitution during the special session. While not mentioned outright, many progressive and left-leaning groups have pushed for lawmakers to begin the process of removing a cap on mining taxes during a special session to shorten the timeline for excising it from the Constitution.
A proposal to remove deductions mining companies can take, thereby increasing the revenue collected by the state, failed to advance by a one vote in the most recent special session. A constitutional change to address mining taxes would have an easier path through the Legislature because it would not need a two-thirds majority vote.
Lawmakers were informed Thursday afternoon that the special session would begin Friday, after Sisolak pushed off the previously announced start date of Thursday.
The session comes less than two weeks after the conclusion of a 12-day special session focused on filling a budget shortfall of $1.2 billion, or about a quarter of the revenue the state expected to bring in during the current fiscal year. Lawmakers cut spending on health services, higher education and supports for K-12 students, and called for six furlough days a year for state employees, among other adjustments.
As with the last special session, it's expected that members of the public and lobbyists will be prevented from entering the physical legislative building, to mitigate the threat of COVID-19. There is no set end date, but lawmakers are limited to no more than 20 days.
Unlike normal legislative sessions, which happen for 120-days every odd-numbered year, special sessions can only be called by the governor or a two-thirds majority of the Legislature. Legislators are also limited to taking up bills and resolutions explicitly mentioned in the special session proclamation.
Although policy items took a backseat during the Legisalture's special session earlier this month, interest groups have been lobbying lawmakers and pushing for a host of proposals to be included or excluded from the special session over the last month.
As with the last special session, it's expected that members of the public and lobbyists will be prevented from entering the physical legislative building, to mitigate the threat of COVID-19.
Sisolak Proclamation for 32nd Special Legislative Session 7/30/20 by Michelle Rindels on Scribd
Comment Policy (updated 4/20/2021): Please keep your comments civil. We reserve the right to delete comments or ban users who engage in personal attacks, use an excess of profanity, make verifiably false statements or are otherwise nasty. Comments that contain links must be approved by admin.