Sisolak celebrates bills that expand voting access during ceremonial signing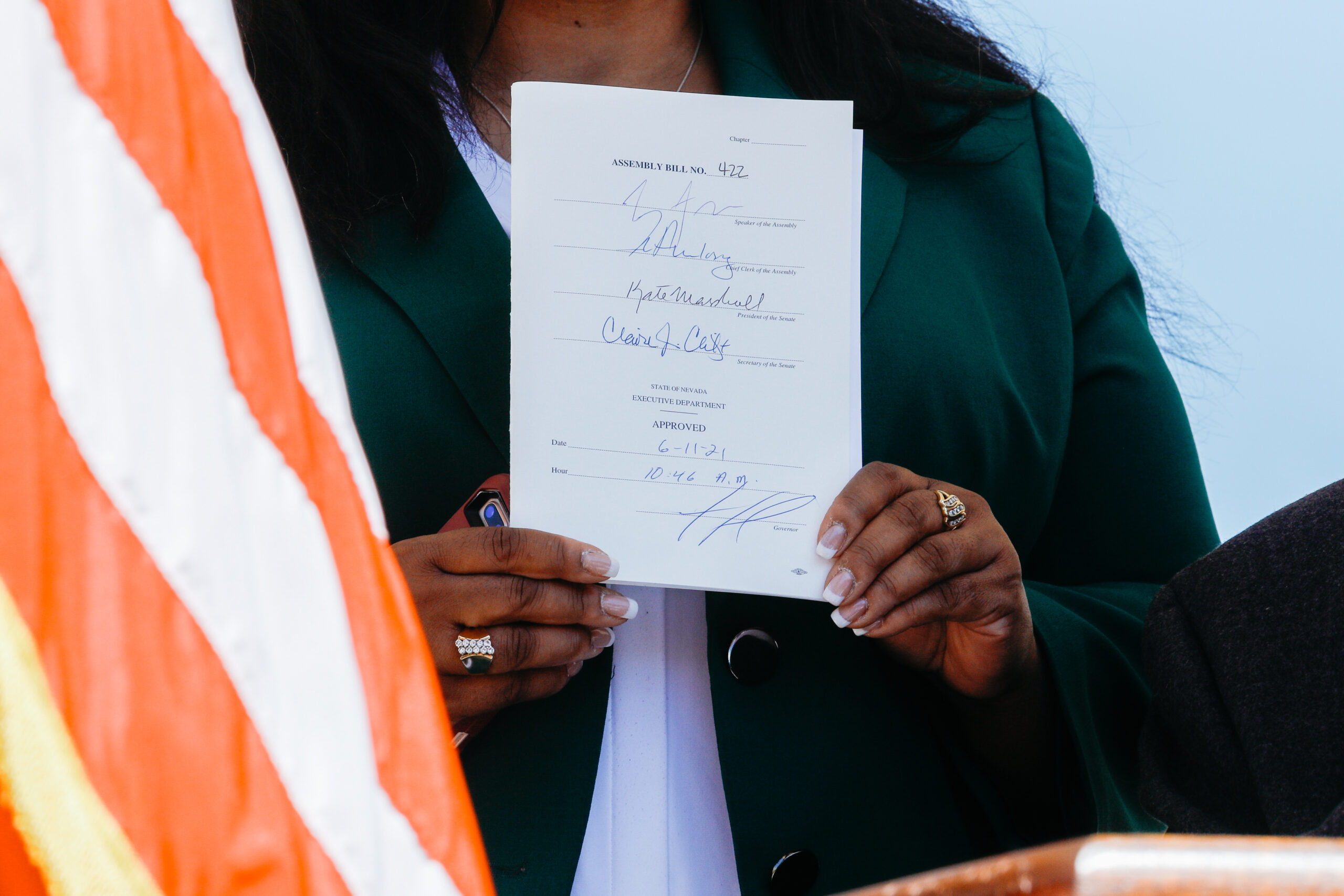 Gov. Steve Sisolak on Friday held a ceremonial signing of a handful of bills designed to make casting ballots easier in Nevada, marking a deviation from other states where lawmakers have passed more restrictive voting laws.
The bill-signing ceremony at the East Las Vegas Community Center kicked off the last day for the governor to pen his name on bills passed during the 81st Legislature. The five bills, a couple of which he had already signed, are all election-related:
Sisolak noted that lawmakers in other states have introduced 389 bills that would restrict voting rights, and 20 have been signed into law. He called it an "assault on one of the key tenets of our democracy — the right to vote."
"But today, in the great state of Nevada, we are so proud that we are sending a strong message that the Silver State is not only bucking the national trend of infringing on voter rights — rather, we're doing everything we can to expand access to the poll while ensuring our elections are secure and fair," Sisolak added.
The bill-signings come roughly seven months after a contentious election season, during which Nevada's Republican secretary of state, Barbara Cegavske, received an avalanche of threats and harassment after unfounded allegations of widespread voter fraud following former President Donald Trump's loss. Because of the pandemic, Nevada lawmakers expanded mail-in voting for the 2020 presidential election.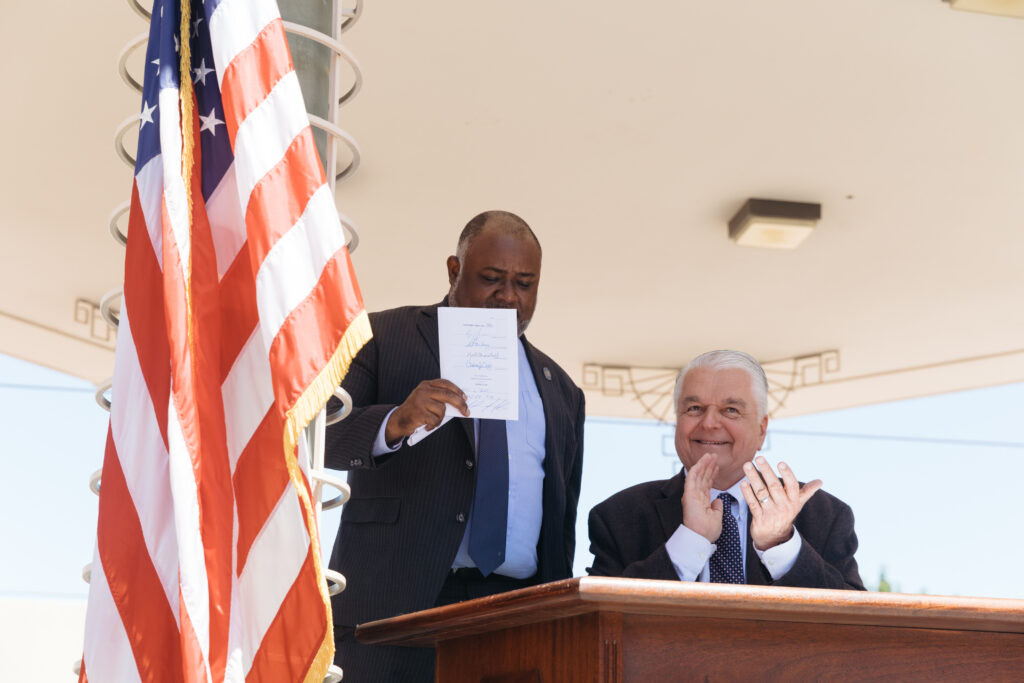 Sisolak lauded AB321 for permanently enshrining mail-in voting in the Silver State, which he said gives voters more options. He also commended Assembly Speaker Jason Frierson (D-Las Vegas) for being a "tenacious fighter" when it comes to preserving and expanding voting rights.
Frierson emphasized that AB321 doesn't eliminate any voting options — people can vote by mail, deposit their ballots in drop-off boxes or vote in person.
"These are all options and individual liberties that Nevadans have come to enjoy," he said.
The governor and state lawmakers also celebrated the state's conversion to a presidential primary, which could place Nevada ahead of New Hampshire and Iowa to become the first nominating state in the nation. But that's subject to approval from the Democratic National Committee. AB126, which moves Nevada away from a caucus, establishes that presidential primary elections would occur on the first Tuesday in February of presidential election years.
Sisolak touted Nevada's diverse population as a reason for why it should lead the primary process, saying it "undoubtedly" represents the composition of the country.
The governor has spent the week in Las Vegas, attending a variety of bill-signing ceremonies to usher new measures into law. The legislative session ended at midnight on Memorial Day.