Sisolak declares 'fiscal emergency,' says state facing up to $911 million budget shortfall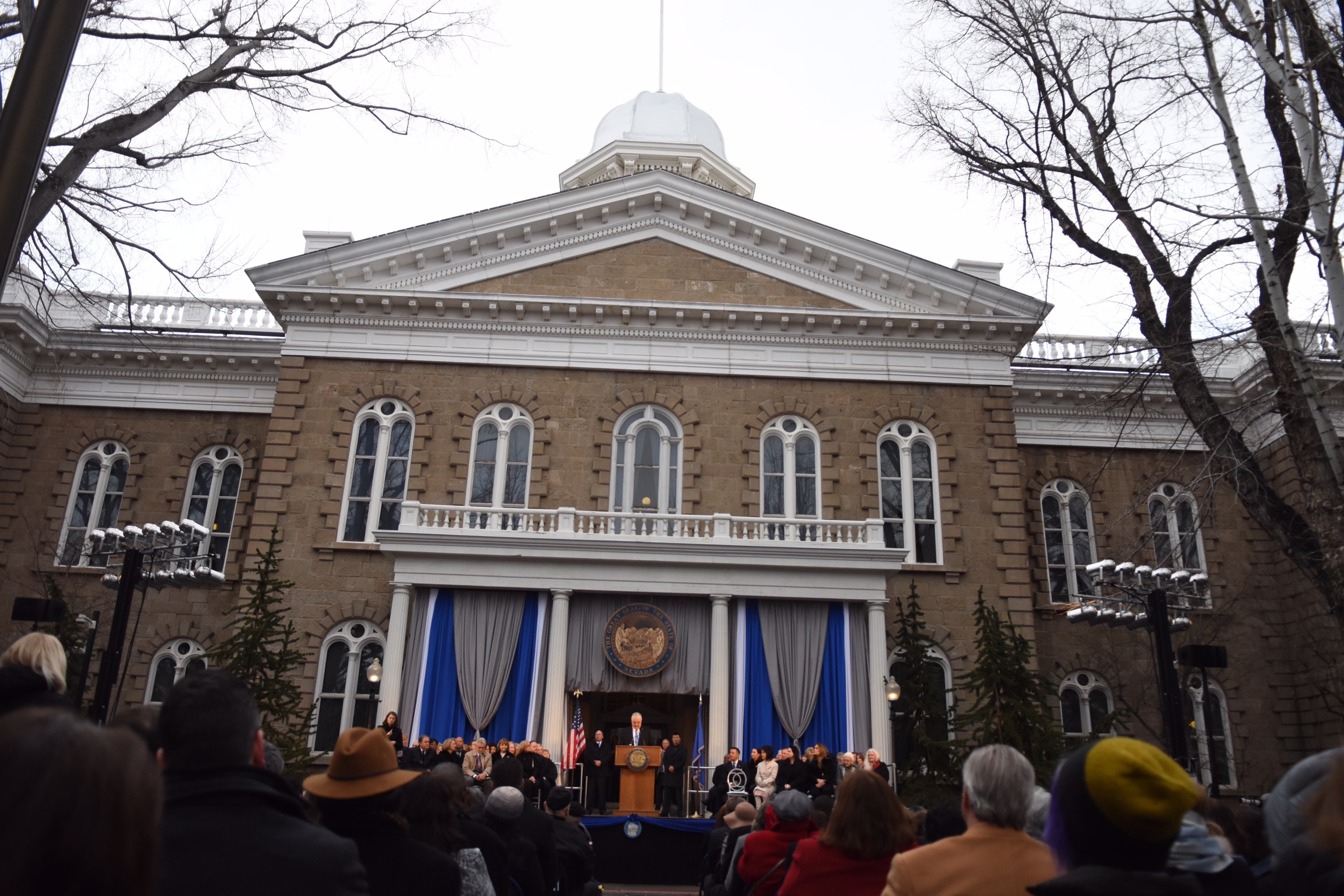 Gov. Steve Sisolak has declared a state "fiscal emergency," a procedural step that will allow the state to tap into a $400 million budget reserve account to help make up a staggering budget shortfall.
Sisolak made the announcement in a press release on Monday, saying that state fiscal analysts estimated revenue shortfall to be between $741 million to $911 million for the fiscal year ending on June 30 — nearly a fifth of the state's $4.5 billion 2020 budget.
"With the closure of Nevada businesses, including the gaming industry, that was necessary to protect the health of Nevadans, the drop in revenue is not unexpected and it is significant," Sisolak said in a statement. "While we appreciate the additional assistance from the federal government to help address the immediate funding needs for the public health crisis, the state is now in a position where (we) will be forced to make very difficult decisions."
In a release, Sisolak's office said the "most significantly impacted" tax revenues included the gaming and sales tax. Businesses in the state began limited reopening under the Phase 1 guidelines on Saturday, but the state's casinos and gaming operators are still shut down.
The move to declare a fiscal emergency was expected after state lawmakers scheduled a similar agenda item for a meeting of the Interim Finance Committee set for Wednesday. A joint declaration of a fiscal emergency by the legislative branch and governor is the first step toward transferring dollars out of the state's Rainy Day budget account, officially known as the "Account to Stabilize The Operation of State Government."
Declaring a fiscal emergency doesn't require lawmakers or the governor to identify how much of the Rainy Day fund they plan to transfer over to the state's general budget account. That decision is made by the Board of Examiners — composed of the governor, secretary of state and attorney general — and then can be modified or changed by the Interim Finance Committee.
The Board of Examiners has scheduled a meeting for Thursday, May 11, and the Interim Finance Committee will meet again next week on Monday, May 18, when allocation of budget reserve dollars will likely be decided and approved.
On Monday afternoon, several elected Democratic leaders including Sisolak, Assembly Speaker Jason Frierson and state Senate Majority Leader Nicole Cannizzaro signed on to a letter by five Western states asking Congress for $1 trillion in federal support for local and state governments.
"Though even this amount will not replace the decline in revenue that we forecast, it will make a meaningful difference in our ability to make-up for COVID-19 revenue losses," the letter stated. "This aid would preserve core government services like public health, public safety, public education and help people get back to work. It would help our states and cities come out of this crisis stronger and more resilient."
Last month, Sisolak asked state agencies to prepare for up to 4 percent budget cuts in the current fiscal year and cuts ranging from 6 to 14 percent for the following fiscal year. Those cuts, if approved, would mean a $171 million cut in the current budget and up to a $687 million cut across both fiscal years.
Any additional cuts beyond those levels would require legislative approval. Sisolak said in the statement on Monday that his office would work with legislators on the timing of "any potential special session."
"We must bring all options to the table and work together for all Nevadans to address the extraordinary budgetary shortfalls and do everything within our power and resources to protect critical governmental services," he said in the statement.
Updated at 1:13 p.m. to include details on a letter sent to Congress by Nevada elected officials.
The Nevada Independent is raising $200,000 by Dec. 31 to support coverage of the 2024 election.
Tax-deductible donations from readers like you fund this critical work.
If you give today,your donation will be matched dollar-for-dollar.
Give + Get Matched
Featured Videos