Speaker on surprise ER billing measure: When 'nobody is abundantly happy, you probably did a good thing'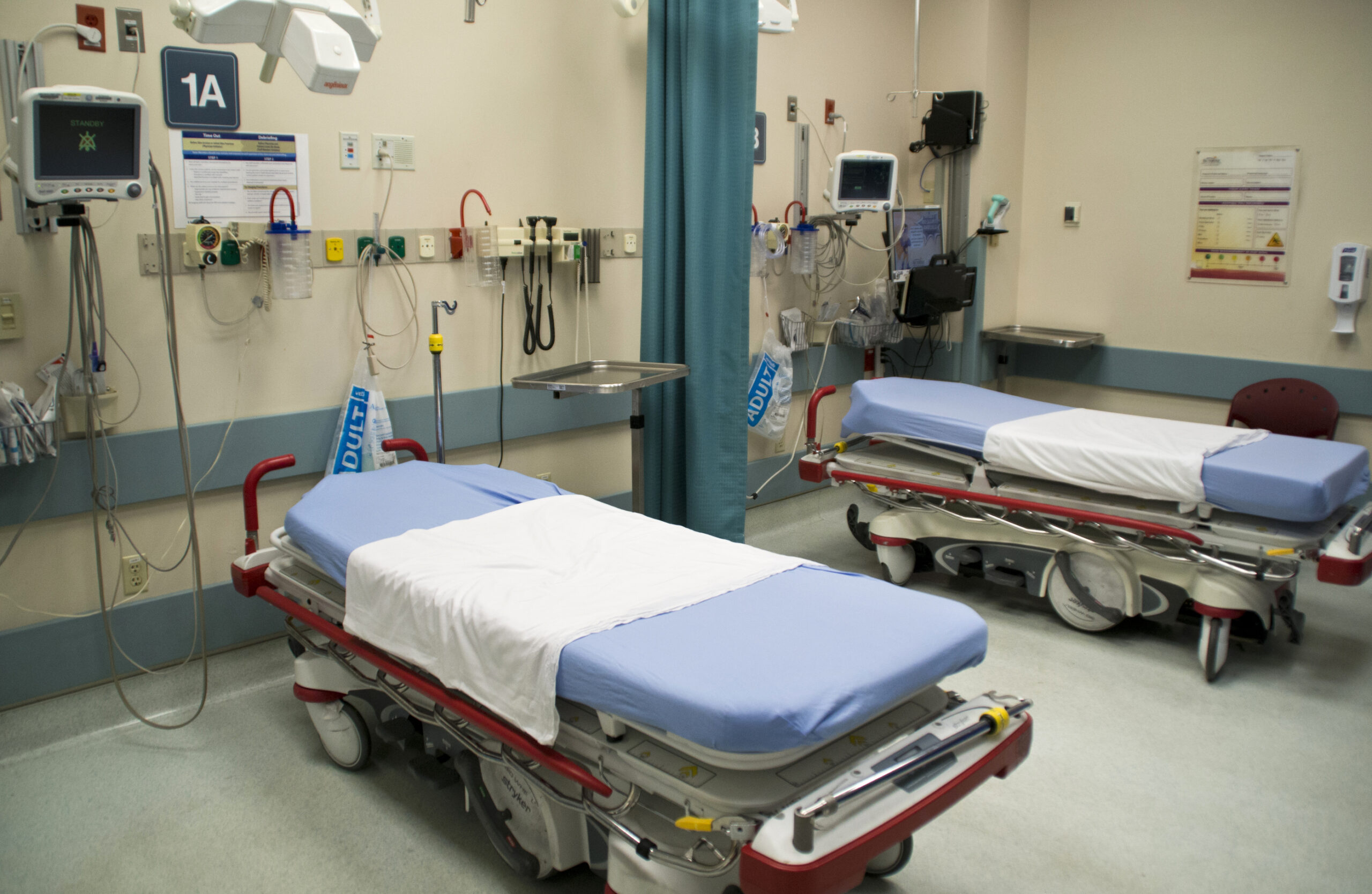 Heading into a hearing on a landmark bill that would take patients out of the middle of negotiations over surprise emergency room bills, neither health insurers nor providers are happy.
That's not normally where a legislator pushing a bill wants to be before a hearing. But in this case, it may actually be the best indication that a compromise surprise billing fix — which would hold patients harmless when they wind up in an emergency room outside of their insurance company's network through no fault of their own — may finally be at hand.
"Frequently, when it's things that folks can live with, but nobody is abundantly happy," Assembly Speaker Jason Frierson said in a recent interview, "you probably did a good thing."
The compromise legislation that Frierson will present to the Assembly Health and Human Services Committee on Wednesday, AB469, is the product of months of meetings between hospitals, doctors and insurers, though the conversation over surprise billing in the state dates back decades. Frierson took the lead on the issue following the resignation last month of Assemblyman Mike Sprinkle, who had chaired the committee and oversaw a working group on the issue in the interim between legislative sessions.
The primary goal of the legislation, which insurers and providers agreed on early on in the process, is taking the patient out of the middle. To that end, the bill would mandate that any patient who ends up in an out-of-network hospital either for a true emergency or because they reasonably believed they were experiencing an emergency is only responsible for paying any copays, coinsurance and deductibles they would have normally been responsible for at an in-network hospital under their insurance plan.
But the bill would also establish a process for how insurers pay out-of-network providers for emergency services rendered to a patient, something that has long been the sticking point in the conversation on surprise billing.
For one, the legislation would create a two-tiered payment system for insurers and providers who recently had a contract together. Insurers would be required to pay 108 percent of contracted rates if they had an agreement with a provider sometime in the last 12 months, or 115 percent if they were contracted in the prior 24 months.
If the insurer and provider did not contract in the last 24 months, the bill would require the provider to make a best offer, which the insurer can either accept or counter. If the provider denies the counteroffer, the matter goes to arbitration, where the arbitrator would be required to select either the offer or counteroffer for payment. The losing party would be responsible for paying for the costs of arbitration.
The overarching goal of the payment process is to encourage insurers and providers to establish contracts with one another. The general thinking is that hospitals will lose out on patient volume if out of contract with an insurer, insurers will pay higher rates if they're outside of a contract with providers, and the arbitration process could be potentially costly for both sides, incentivizing the parties to come to some sort of a consensus on a contract.
Frierson said he has let both sides know that he is open to any additional compromises on the legislation that they are able to reach on their own. If they can't, he said this will likely be the bill that will move through the legislative process and to the desk of Gov. Steve Sisolak, who has listed surprise billing as one of his priorities.
"If they can't come to an agreement, then we make a decision, and they either live with that or they come to an agreement about what would be different," Frierson said.
At this point, the insurers and providers are working on a series of technical changes to the bill, including clarifying that it is the insurance company's responsibility to coordinate moving a patient to an in-network facility no later than 24 hours after his or her emergency condition has stabilized.
Both sides have wish lists of changes they would like to see made to the bill, but unless they can reach a compromise on them, they're unlikely to be incorporated into the final version of the legislation.
"This is not the bill we wanted," said Bobbette Bond, director of public policy for the Culinary Health Fund. "This is probably not our second choice or probably even our third choice. But that's what bargaining is about."
Bond didn't say how the fund, which provides health-care benefits to more than 130,000 members of the Culinary Union and their families, would be testifying on the legislation, other than that it "won't be in neutral."
A spokesman for UnitedHealthcare didn't express a firm position on the legislation but said in a statement that the company will "continue to advocate, as we have for a number of years, for solutions that achieve this goal."
Bill Welch, president and CEO of the Nevada Hospital Association, said in an email Tuesday that he has advised Frierson that the association and all of its members are neutral on the bill with the couple of technical amendments.
"We appreciate the speaker's attempt to introduce a balance/fair solution to the issue," Welch said. "We look forward to working with all parties on [it's] implementation and hope it provides the patient the protection that it intends."
Catherine O'Mara, executive director of the Nevada State Medical Association, said that doctors are "prepared to live with 469" and plans to testify in support of the legislation.
"For us, 469, although it's not what we asked for, it provides some balance, which we think is important," O'Mara said. "For one thing, it protects the patient. That's the first thing, and then the second thing is that it protects the market."
Sitting on the back burner is AJR14, a constitutional amendment on surprise billing proposed last session that was opposed by doctors and hospitals. Asked whether he plans to advance AJR14 should the current proposal fail to move forward, Frierson said he is keeping the constitutional amendment "alive in case we need it," but that he doesn't think he will need to.
"I don't intend on failing," Frierson said.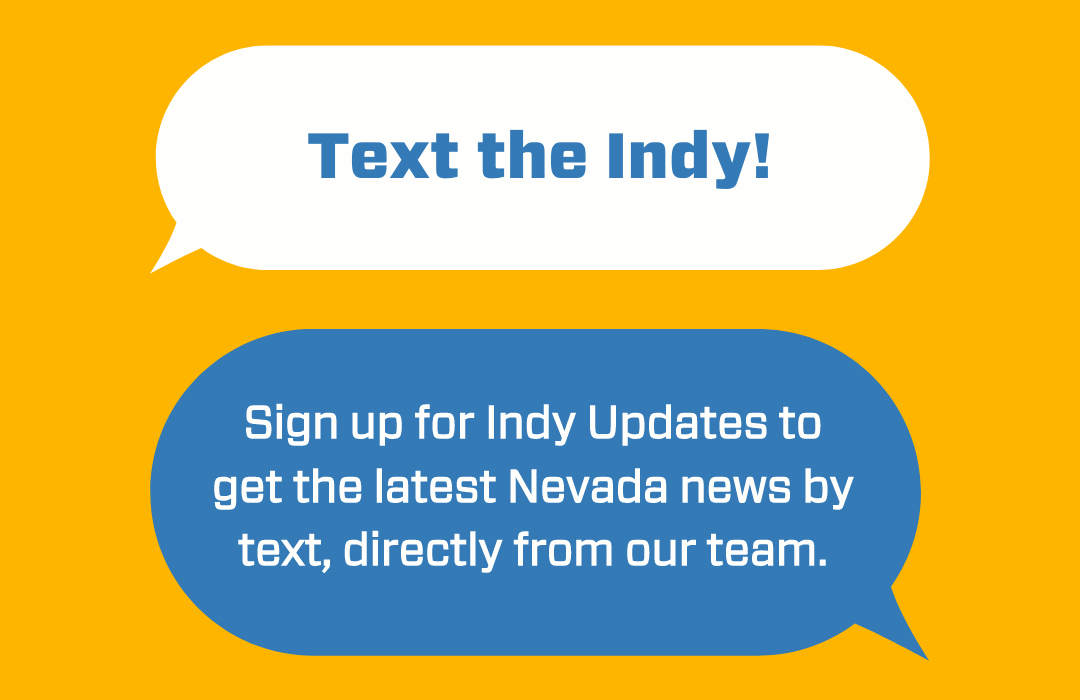 Featured Videos