State leaders taking first steps to budget multibillion-dollar influx of federal COVID relief funds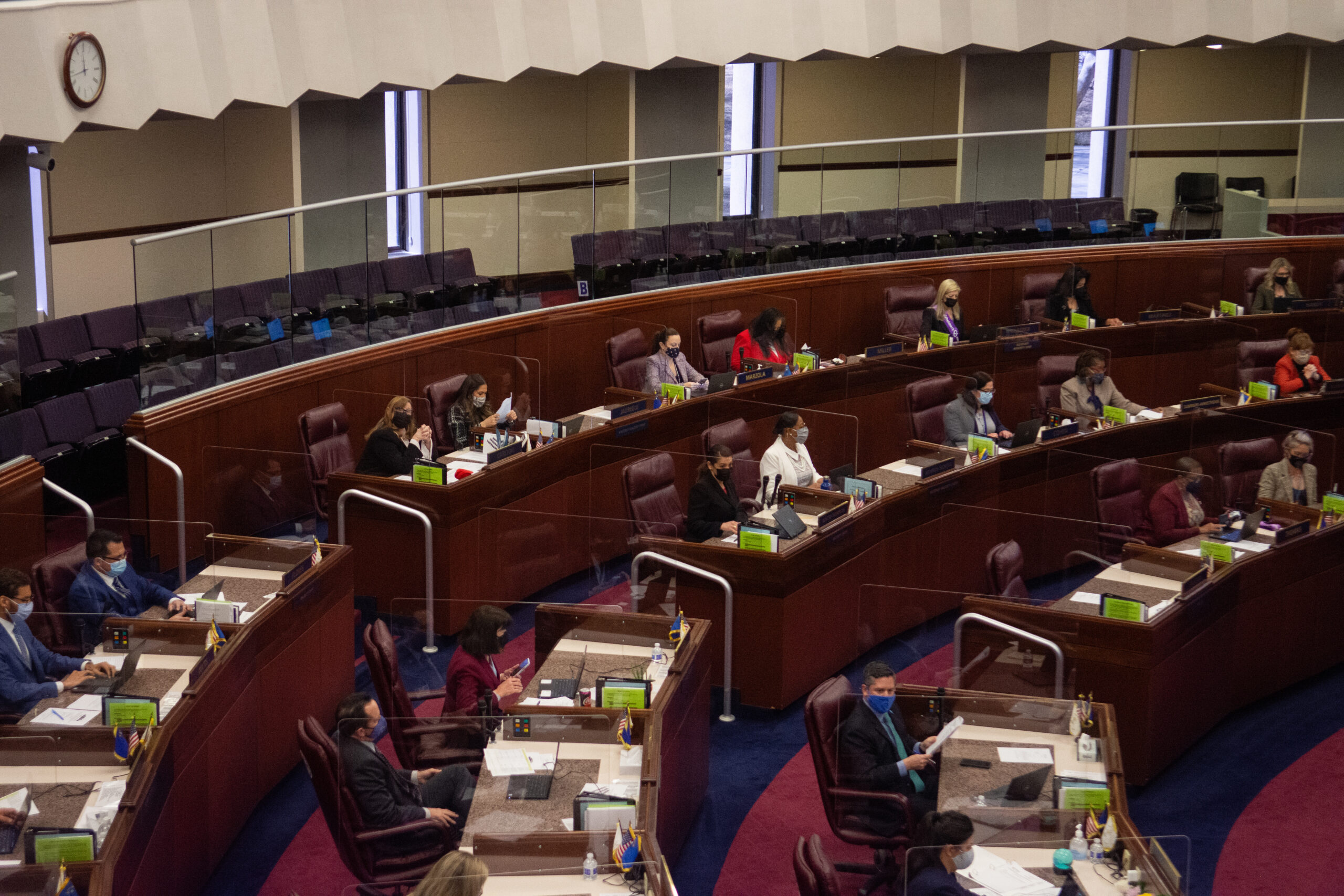 Nevada elected officials have begun the process of outlining how the state plans to spend an estimated $2.9 billion headed to Carson City through recent passage of the federal American Rescue Plan stimulus, including a broad framework of spending priorities and preliminary approval to backfill expected state employee vacancies.
Though state leaders are still awaiting guidance and actual transfer of the state's share of the $1.9 trillion federal COVID relief act, steps taken by the governor and Democratic legislative leaders on Thursday mark some of the first concrete indicators of how the state plans to spend its share of the federal dollars.
Strategic spending plan unveiled
Gov. Steve Sisolak and Democratic lawmakers on Thursday unveiled the "Every Nevadan Recovery Framework," a broad overview of state priorities for use of the $2.9 billion in federal COVID relief funds intended to be spent over the next four years.
"Our State's ability to recover from this pandemic and build a stronger Nevada will be dependent upon the recovery of our residents first. We will focus our efforts on a comprehensive approach that puts individuals and families right at the center," Sisolak said in a statement.
The eight-page plan identified four prioritization "bands," or tiers, for disbursing the money. It prioritizes basic health and safety needs such as food and housing first, followed by "community" initiatives such as education, economic expenditures such as support for small businesses and workers, and finally "quality of life" expenditures for services that will help build healthy communities.
It also lays out seven high-level "prioritized categories of strategic enhancement," including improving health care, public education, supporting businesses and improving infrastructure.
More specific recommendations in the framework include modernizing the state's backlogged unemployment insurance system, creating a centralized federal grant tracking system, backfilling budget cuts to the level approved in the last budget cycle, refilling the state's Rainy Day Fund, eliminating state worker furloughs and hiring temporary workers.
While some lawmakers have been critical that there has not been sufficient discussion about the details of how the federal money is being allocated, the document promises that "every dollar spent will be tracked and accounted for, so Nevadans know exactly how the funds are being used, and who they're helping."
"Throughout this process, it will be critical to account for all additional dedicated funding provided by the ARP," the document says. "The State looks forward to working in a collaborative manner with local governments, school districts, and other stakeholders in an effort to coordinate plans and maximize funding by avoiding duplicative programming."
The plan also includes links to portals through which lawmakers, state workers and members of the public can submit ideas on how to use the money.
Republican Assembly Leader Robin Titus (R-Wellington) responded to the framework with a statement saying the Legislature's money committees, not the executive branch, should be making decisions about allocating the money. She called on the funds to support one-time spending instead of new permanent expenses, and asserted the state can balance its budget without any new revenue.
"The worst thing we can do is expand government that leaves Nevada taxpayers holding the bag," she said. "This will not be our last disaster, our last pandemic, our last recession, and we need to be wise with this money."
Lawmakers take first steps
Lawmakers met Thursday in a joint budget committee to take a preliminary step to fill more than 300 currently vacant state employee positions through the new federal stimulus money. Legislators voted, with all Republicans opposed, to approve the decision, which has an estimated cost north of $20 million over the two years of the budget cycle.
The decision wasn't a direct appropriation because the federal COVID relief dollars have not been transmitted to the state, and U.S. Treasury guidance on how to use the funds has not been published. The decision will instead head to the Interim Finance Committee in October for final approval if the Treasury allows the funds to be used to fill those vacant positions.
"Basically what we have done is balanced the budget on the backs of not hiring people," Assemblywoman Maggie Carlton (D-Las Vegas) said. "And in looking at a pandemic and trying to get out of it, it is about jobs, and we do need these folks to be able to provide the services to our constituents that are in a position right now where they need the safety net."
According to a chart of the preliminary staffing plan, the bulk of the possibly filled vacant positions — or 247 jobs — would fall under the Department of Health and Human Services. Legislative budget analysts said the decision would keep those positions in play for the two-year budget cycle, and still allow budget committees the flexibility to change staffing levels in any of the affected state agencies.
But Republican members of the committee balked at the move, saying it was premature to start talking about how to allocate the federal relief dollars without guidance and before lawmakers had completed the "budget closing" process, in which they vote to finalize the state budget one agency at a time.
"This is the first time we're talking about it, and we're already allocating money," said Sen. Ben Kieckhefer (R-Reno). "I just think it's a step too fast. The governor released this morning his 'Every Nevadan Recovery Framework' and a strategic plan for allocating these dollars, and we're allocating it before some of the members of this committee have even had the chance to read it."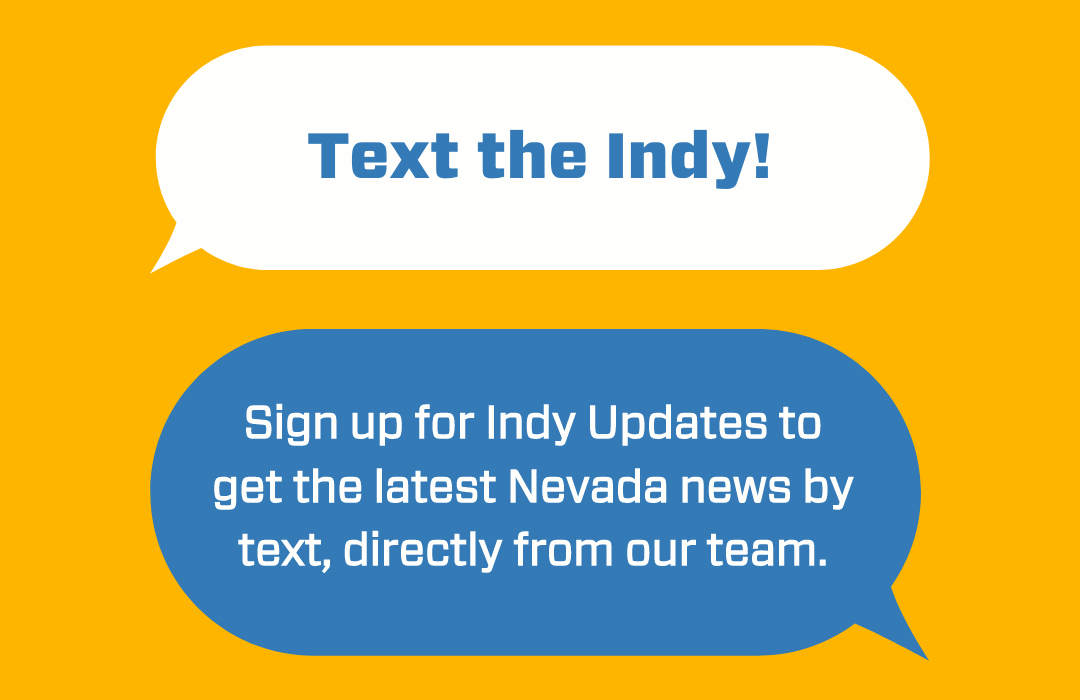 Featured Videos
Comment Policy (updated 4/20/2021): Please keep your comments civil. We reserve the right to delete comments or ban users who engage in personal attacks, use an excess of profanity, make verifiably false statements or are otherwise nasty. Comments that contain links must be approved by admin.