Ten years after Nevada criminalized sex trafficking, legislators want to crack down further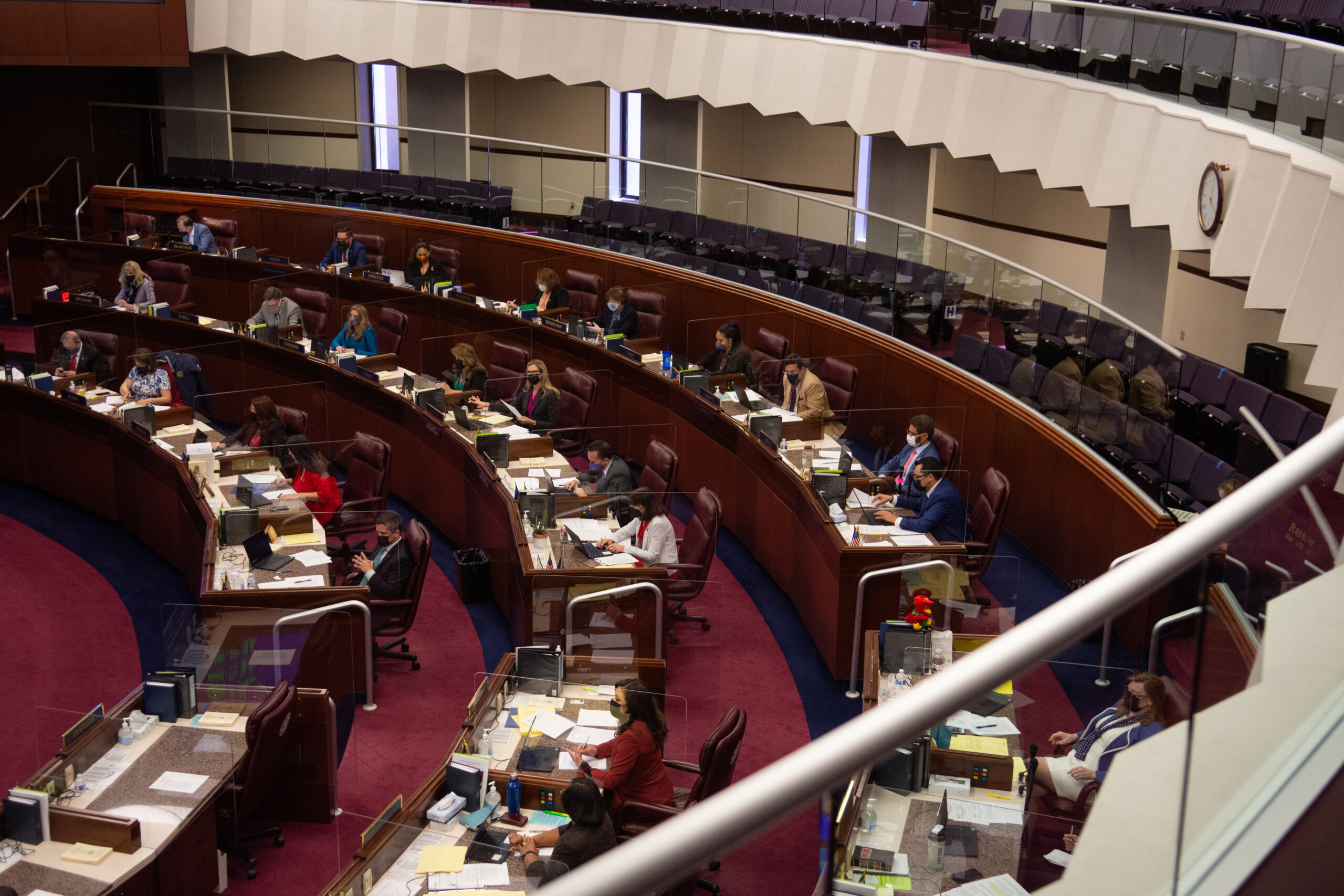 A decade after then-Attorney General Catherine Cortez Masto led a push to ensure Nevada law outlawed sex trafficking, at least four lawmakers plan to continue the fight against illegal sex work during the upcoming legislative session.
Before 2013, there were no laws against sex trafficking in Nevada, meaning any case involving illegal sex work was handed over to federal law enforcement. Though it is now outlawed across the state, Nevada still has the second highest rate of sex trafficking nationwide, trailing just behind Mississippi with almost six in every 100,000 people a victim of sex trafficking, according to a study by the Bedbible Research Center and statistics from a trafficking hotline.
However, those numbers are likely low. Victims of sex trafficking don't always report cases because of language barriers or fear of getting into legal trouble.
Sen. Melanie Scheible (D-Las Vegas), an attorney, called for more data on sex trafficking.
"It's a lot easier to rally around the bill, a day of remembrance … it's much harder to get everybody together to crunch some numbers," Scheible said.
On the eve of the 2023 legislative session, legislators on a panel at the 2023 Nevada Sex Trafficking and Prostitution Summit in Carson City discussed the need to revise sex trafficking laws this session to better protect vulnerable people.
The summit was presented by Charleston Law Center, a nonprofit organization that provides pro-bono legal services for survivors of sex trafficking, domestic violence and sexual assault. One of the center's goals is to "ensure Nevada is no longer a safe haven and mecca for sex buyers and abusers." The law center organizes such summits to spread its message and educate lawmakers and law enforcement about sex trafficking, exploitation and abuse.
Two out of three studies reported by the National Institute of Justice found sex trafficking often went underreported by law enforcement, either because the incident reports were incomplete or because officers did not have sufficient training to identify sex trafficking.
According to the National Human Trafficking Hotline, there were 201 cases and 296 victims identified in Nevada in 2021. But the data likely is incomplete because one reported case usually involves multiple victims and some of the hotline's reports prove to be inconclusive.
Legislators emphasized the importance of cracking down on sex trafficking as Nevada gears up to host two big sporting events in Las Vegas: the Formula 1 Grand Prix in November and the Super Bowl in 2024.
Researchers say large sporting events are hotbeds for sex trafficking.
"I would encourage you to start now lobbying every elected official," Sen. Pat Spearman (D-North Las Vegas) said. "We need some things in place because we know that one of the things that big sports events do is they draw predators."
Legislators also want to address sexual assault and abuse that happens outside of big events.
Spearman said there is a need to help kids as they age out of the foster care system at 18 to receive housing and services so they don't become sex trafficking victims to pay their bills. She is working with state Treasurer Zach Conine to establish more resources for those who are too old for foster care.
"At 12:01 on their birthday night, there's nothing. There's no safety net. I really hope we will do something about that because that doesn't make sense to me," Spearman said.
Freshman Assemblywoman Angie Taylor (D-Reno) wants to use her career expertise as a Washoe County School District trustee to elevate the voices of minors who are being sexually exploited.
"Primarily young women, some young men as well, but primarily young women were in that situation and going to school every day. How the heck do you learn when you have to deal with that after school and on breaks?" Taylor said. "It's the kind of thing that can upend and has upended so many in life."
One of Taylor's proposed bills would revise state law to impose harsher punishments for someone who is profiting off the prostitution of a minor. It is illegal to profit off the earnings of a prostitute, but there is no distinction in statute between whether that prostitute is a minor or an adult.
Scheible pointed to legislation passed in 2021 to separate the crime of illegally buying versus selling sex as a small change to legal language that can make a big difference in data collection and analysis.
She would like to further those legal distinctions in the upcoming session by differentiating those who have willingly made sex work their career and those who are sex trafficking victims.
"We need to develop a better understanding between consensual and non-consensual sex work," Scheible said. "Consensual sex work [is] getting wrapped up in a lot of discussions about sex trafficking, where they don't belong."
Overall, legislators want to adopt a more victim-centered approach to sex trafficking laws this session and better inform the public about the issue. Advocates also have called for an end to criminalizing victims of sex trafficking.
"Education and public awareness of sex trafficking, human trafficking is also very important," Sen. Lisa Krasner (R-Reno) said.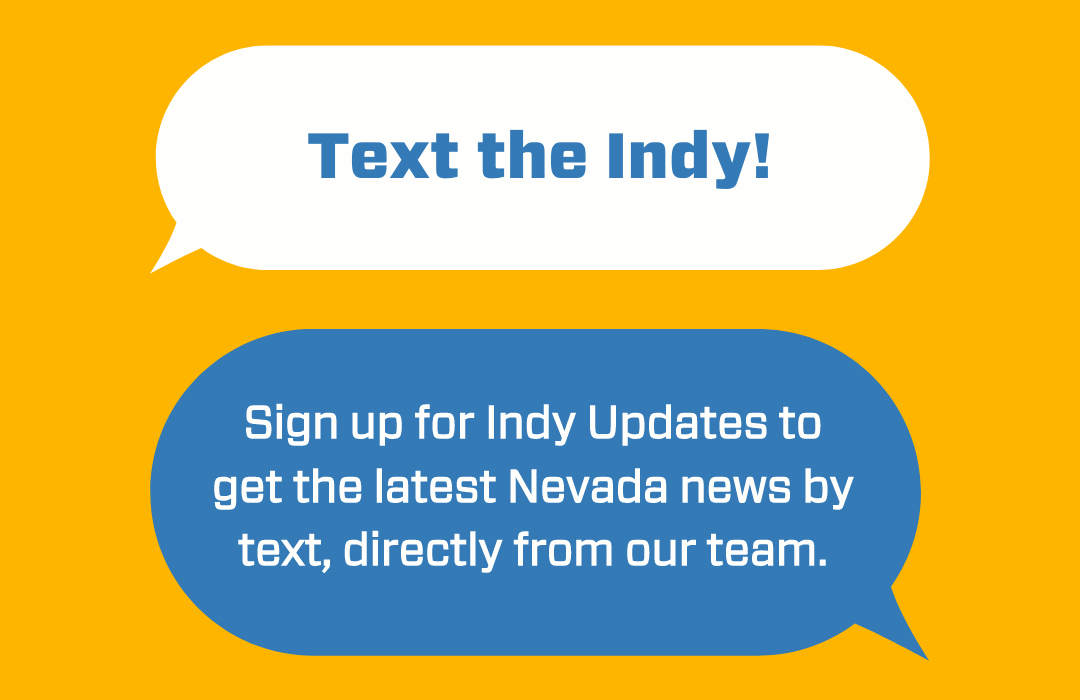 Featured Videos