The Indy Explains: ESAs, Opportunity Scholarships and how a school choice compromise could affect parents
While the Education Savings Accounts program has been a political lightning rod and one that still divides lawmakers along virtually straight party lines two years after its inception, a similar, less aggressive program appears to have grown on lawmakers.
In a hearing, Democrats pointed to the need-based Opportunity Scholarships as a better way to support children heading to private school than the more ambitious, need-blind ESA program. In exchange for the demise of ESA funding, many Democrats voted in favor of a $20 million one-shot investment to the tax credit-backed scholarships — only two years after the bill creating the original program passed without a single Democrat in support.
"We were comfortable with it as part of a compromise package. It was the part that we ate, the part that we didn't like but accepted as part of an overall deal which included ESA vouchers dead," explained lobbyist Chris Daly of the Nevada State Education Association, the group that's perhaps the most strident against ESAs. "We don't like it. We're going to hold the makers of this deal to their commitment that this was a one-time appropriation and so we get back to the next session and cut it to the $6 million or eliminate the program."
Though the failure to restore funding to the ESA program was a bitter pill for legislative Republicans, many say the enhanced funding for the Opportunity Scholarship program was a win for school choice advocates. Governor Brian Sandoval called it a "worthwhile compromise," and Assembly Republican Leader Paul Anderson said the expansion would give hundreds if not thousands of parents more options on educating their children.
"It certainly moves the needle forward almost as strongly as an ESA program," Anderson said.
The program, which is supporting more than 1,200 students who attend private school, is the kind of limited school choice program that draws support even from those who concede it's an indirect way to send public help toward private schools.
"This is a working class program. This is not a handout to rich kids," said John Vellardita of the Clark County Education Association. "To his credit, Sandoval has created a program that tries to address the underserved that the public school system wasn't doing. And so they increased it and we support that."
So what's the difference between the two programs? The Indy explains:
Origins:
Both programs came out of the 2015 legislative session. The Opportunity Scholarships came through AB165, a bill that got its first hearing within the first three weeks of the legislative session and received party-line votes in the Republican-backed Legislature before Gov. Brian Sandoval signed it in a historic schoolhouse in Virginia City on April 13.
The Education Savings Account bill backed by Republican Sen. Scott Hammond didn't get its first hearing until April and then moved quickly out of its second house in late May, the final week of the legislative session.
It faced two lawsuits before it could ever disburse funds, and the Nevada Supreme Court struck down the funding mechanism in 2016. Though legislators came close on a "compromise" version that sought to revive the program in the last weeks of the 120-day 2017 session, discussions faltered after Senate Democrats rejected the proposal.
Funding source:
The original Education Savings Accounts bill specified that grants would be deducted from funds given to the public school system through the Distributive School Account, with no real cap on the number of applications. The Nevada Supreme Court later ruled that was unconstitutional, which led Sandoval to propose a separate $60 million budget line to fund the program.
Opportunity Scholarships are backed by donations from businesses, which receive a credit on their Modified Business Tax (payroll tax) bill in exchange. The state initially allowed a maximum of $10.5 million credit over the biennium, with a 10 percent growth of the credit every subsequent year built into the program and unused funds rolling over into the next year. Legislators approved a last-minute bill authorizing a one-time infusion of $20 million in tax credits for the program.
How much money?
In 2015-2016, recipients of the Opportunity Scholarship could receive up to a maximum of $7,755 per person. In 2016-2017, the maximum funding was $7,763. The amount is determined by the Nevada Department of Education each year based on the Consumer Price Index.
1,153 students received scholarships under the program during the 2016-17 school year.
ESA grant recipients would have received either 100 percent of per-pupil funding (roughly $5,774 per school year) if the student has a disability or belonged to a household earning less than 185 percent of the federal poverty level, and 90 percent of the funding ($5,196 per school year) for all other students.
Mechanics:
Money would flow into each child's ESA each quarter, and the parent could direct the money toward tuition or other expenses. Established schools and tutors would likely get an electronic payment from an ESA account that would be initiated by a parent using an online portal.
If parents use the money for something like school supplies or services for a student with disabilities, they would make the payment themselves and then submit receipts via the online portal to request reimbursement from the ESA account.
Opportunity Scholarship grants can be used for tuition at the 88 private schools that have registered with the state and agree to report on the child's academic progress, or they can be used to pay fees for distance education or dual credit programs in public schools.
Non-profits that administer the scholarship are required to make the quarterly tuition payments to the school the child is attending.
Who can apply:
Opportunity Scholarship grants are only available to households that report an income under 300 percent of the federal poverty level. For a household of four, that'd be a total income of no more than $73,800 a year.
Applications are also prioritized to students already in the program, and siblings of children who are already receiving the grant.
The original ESA program was open to any Nevada student — regardless of parental income — who attended a public school in the state for at least 100 days before applying (exceptions allowed for children of active-duty military or children between 5 and 7 years old). It'd also give 100 percent of the estimated per-pupil funding to parents while children who have disabilities or are earn less than 185 percent of the federal poverty level. All other children would receive 90 percent of the funding.
The "compromise" ESA amendment that nearly passed until negotiations broke down would have retained the universal applicability of the program, but would have instituted a "sliding scale" of benefits where low-income households or children with disabilities would receive more funds, and families with higher incomes would receive less.
Anderson said that about 40 percent of the 2,700 processed and approved ESA applicants were also eligible for Opportunity Scholarships.
Who administers the program:
The ESA program has been administered by the Office of Treasurer Dan Schwartz. Lawmakers, who frequently clash with Schwartz, proposed moving the funds into a new Office of Educational Choice, housed under the state's Department of Education. That measure never passed.
The Opportunity Scholarships program is administered by the Department of Education, with the tax credit component managed by the Nevada Department of Taxation. Actual donations from businesses and disbursements go to four certified nonprofits: Dinosaurs and Roses, AAA Scholarship Foundation, America's Scholarship Konnection and the Education Fund of Northern Nevada.  Those nonprofits review applications, dole out the scholarships and are required to report back information to the state.
Are the programs "vouchers"?
Opponents often describe ESAs pejoratively as a voucher program, but supporters emphasize that there's a distinction — the state isn't paying schools (including religious ones) directly with state funds as they would through a pure voucher. The money goes into an account that parents control, and it has restrictions on its use.
Likewise, the Opportunity Scholarships are not direct public funds, but private donations made in exchange for tax abatements.
Still, teacher unions note that the credits still represent tax money that the state forgoes to help students attend private schools.
Nevertheless, Democrats were more supportive of the Opportunity Scholarships this time around when they were part of a larger deal with Republicans and the governor. All Democratic senators supported a $20 million infusion into the program, while 19 Assembly Democrats supported the bill, SB555.
INDY FAST FACTS
Dan Schwartz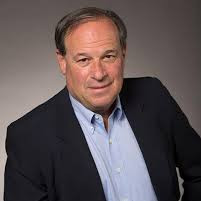 Job:
 State treasurer
Party:
Republican
In current office:
2015-present
Birthdate:
July 28, 1950
Education:
Princeton University (B.A.) Columbia University (M.B.A.) Boston University (J.D.)
Other public offices held: 
None
Total donations:
 $1,718,595 (9/16/13-5/30/18)
Top donors:
Dan Schwartz $1,000,353 Pritzker (Anthony, Karen, Jenny) $20,603 Schwartz (Stephen, Yanan, Dana) $15,000
INDY FAST FACTS
Scott Hammond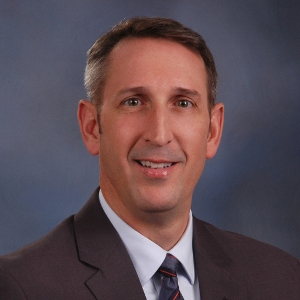 Job:
 State senator, District 18
Party:
Republican
In current office:
2012-present
Birthdate:
  December 20, 1966
Education:
University of Nevada, Las Vegas (B.A., M.A.)
Other public offices held:
Assemblyman, District 13 (2010-2012)
Total donations:
$941,838 (1/01/11 - 6/30/18)
Top donors:
Las Vegas Sands $30,000 MGM Resorts International $20,000 New Nevada PAC $15,000 Boyd Gaming $14,000 Nevada Subcontractors Assn PAC $12,500 Station Casinos $12,500
INDY FAST FACTS
Brian Sandoval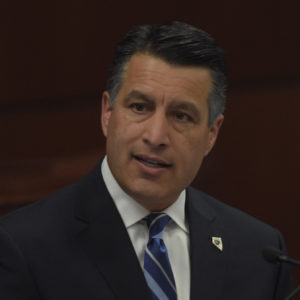 Job:
 Nevada Governor
Party:
Republican
In current office:
2011-present
Birthdate:
August 5, 1963
Education:
University of Nevada, Reno (B.A.) Ohio State University (J.D.)
Other public offices held:
U.S. District Court Judge (2005-2009) Nevada State Attorney General (2003-2005) Nevada Gaming Commission Chair (1999-2001) Nevada Gaming Commission Member (1998-2001) State Assemblyman, District 25 (1994-1998)
Total donations:
$5,035,808 (1/7/11 - 7/5/17)
Top donors:
Caesars Entertainment $245,000 Station Casinos $158,072 MGM Resorts International $160,000 Wynn Resorts $80,000 Marnell Properties LLC $70,000
From the Editor
The Nevada Independent
is a 501(c)3 nonprofit. We need help to attain the elusive goal of sustainability. We depend on recurring donations from you, the readers who believe in our mission of nonpartisan, transparent journalism. I know you are busy. I know you have many commitments. But if you would take a moment to
support our work
or bump up your current donation, I would be forever grateful.
Thanks for all of your support.
Best,
Jon Ralston
get our morning newsletter,
The Daily Indy
Stars & Struggles
Take a peek into today's education world through the lens of Sunrise Acres Elementary School in Las Vegas.
@TheNVIndy ON TWITTER