Top Democratic lawmaker says new taxes unlikely for upcoming budget special session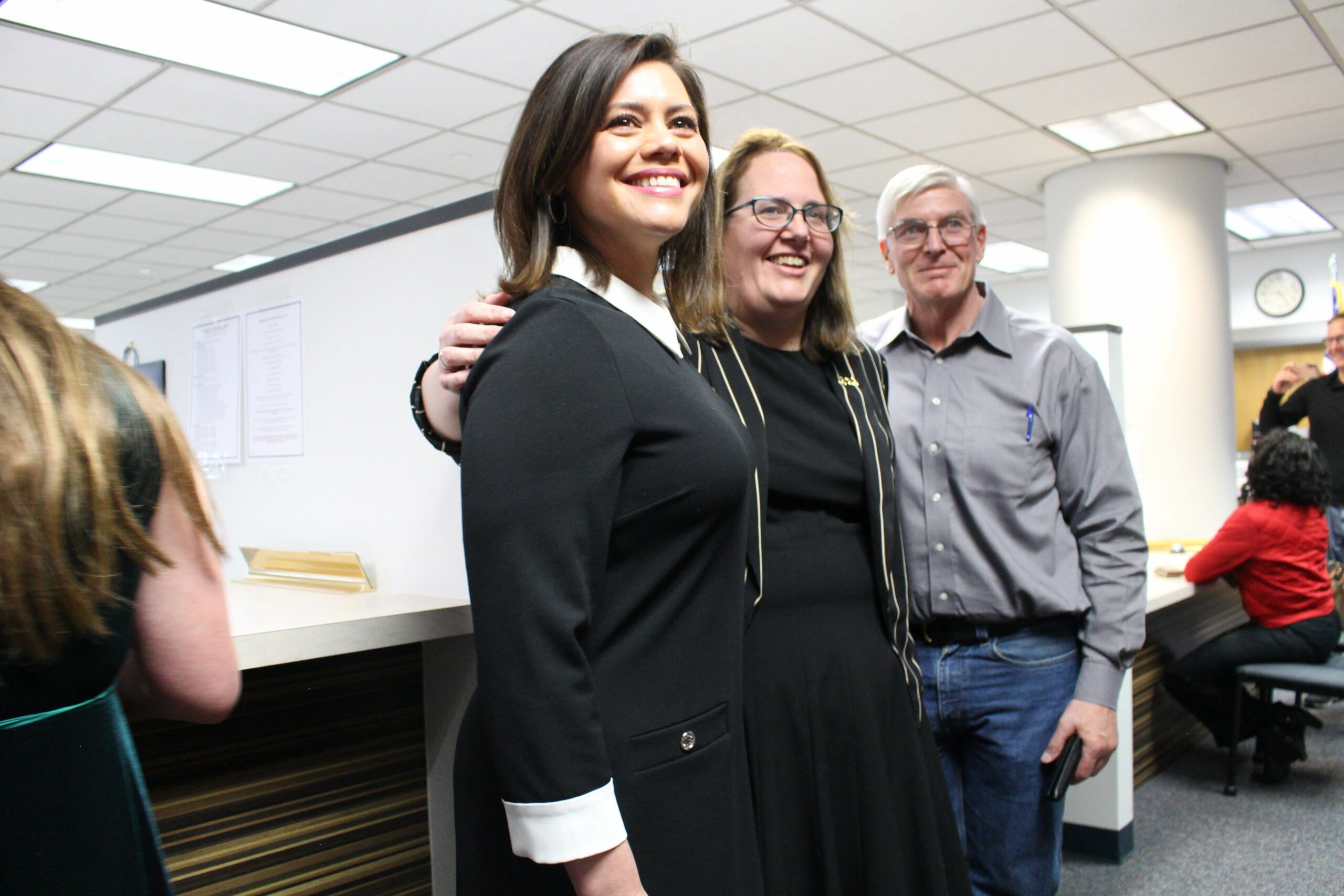 A top Democratic lawmaker poured cold water on the idea of the Legislature approving any sweeping new taxes during an upcoming special session addressing Nevada's massive budget deficit.
On a Tuesday morning call with members of the Reno-Sparks Chamber of Commerce, Democratic Assembly Majority Leader Teresa Benitez-Thompson said that the structure of a special session did not lend itself to creating or implementing a new tax system, making it unlikely lawmakers will look to raise revenues to address a pending $1.4 billion shortfall in the state's budget for the next fiscal year.
Benitez-Thompson said that a special session, which Gov. Steve Sisolak said he'll likely call before the end of the month, would be focused more on essentially re-writing the state's planned $4.5 billion 2021 fiscal year budget, which requires major revisions given mass changes in state tax revenue caused by the COVID-19 pandemic and related business shutdowns.
"In a special session, it is very hard to put together a well thought through new tax initiative, just because they're not designed for that," she said. "Special sessions are designed to patch holes."
She added that any discussion on creating a new tax often led to long, drawn-our hearings with copious public comment and input to discuss the "impacts of a potential tax, good, bad and ugly."
"To me, a special session just doesn't seem like you could have that conversation," she said.
During a press conference on Monday, Sisolak declined to rule out any tax increase and said it would be up to members of the Legislature, adding that it was "difficult" for him to think about raising taxes with hundreds of thousands still out of work.
The governor previously told the Las Vegas Chamber that taxes were not the answer to the state's budget woes. Raising any taxes in the state constitutionally requires a two-thirds majority vote in both chambers of the Legislature; Democrats have that supermajority in the Assembly and would need one Republican vote in the Senate for any tax bill.
Sisolak's budget staff and state lawmakers have already adopted a plan to address an expected $812 million shortfall in the budget for the current fiscal year, which included some state agency cuts, federal reimbursements and $401 million in reserve "Rainy Day" funds.
But the 2021 fiscal year is expected to see a shortfall of about $1.3 billion, a massive chunk of the previously approved $4.5 billion budget. Sisolak has already called for about 50 layoffs, frozen merit pay and instituted one-day-a-month furloughs for state workers.
Benitez-Thompson added that there were "no easy solutions" to finding new or expanded tax revenue streams for the state given constitutional restraints and the "lay of the land," but that finding new revenue would be important for the state to continue progress on previously-established policy goals. She said it was disheartening for her personally, given her legislative career started with massive budget cuts and appears to be ending the same way.
"It feels devastating to have to sit there and contemplate these cuts again, because I was so excited about where we were headed for Nevada's future, and especially with education and health and human services, I really felt like we were making investments into these system that were going to be a game changer for us, and it's going to be hard to watch a big portion of that go away," she said.
Benitez-Thompson also said that legislators may take up additional special session agenda items on topics of racial justice and policing, but stopping short of guaranteeing it would be on the agenda. She said that once the budget issues are dealt with, "I think it would be a missed opportunity if we didn't have some of those policy conversations."
She also hinted that state lawmakers may have additional special sessions before the regularly scheduled 2021 Legislature meets in February, owing to continued uncertainty.
She said that part of her duties in legislative leadership included preparing the actual physical Legislative Building in Carson City for the upcoming special session. This included removing glass panes in the main legislative chambers to spread lawmakers out at least six feet apart, and that hearing rooms throughout the building would be used for public comment and broadcast to the main chambers.
"We do plan on optimizing the square footage that we have that's available, with the 50 percent occupancy rule, to l allow as many members of the public into the building as possible and that that is our goal," she said.
The Nevada Independent is raising $200,000 by Dec. 31 to support coverage of the 2024 election.
Tax-deductible donations from readers like you fund this critical work.
If you give today,your donation will be matched dollar-for-dollar.
Give + Get Matched
Featured Videos