Two state Senate Democratic candidates took additional donations from maxed-out Cannizzaro-led PAC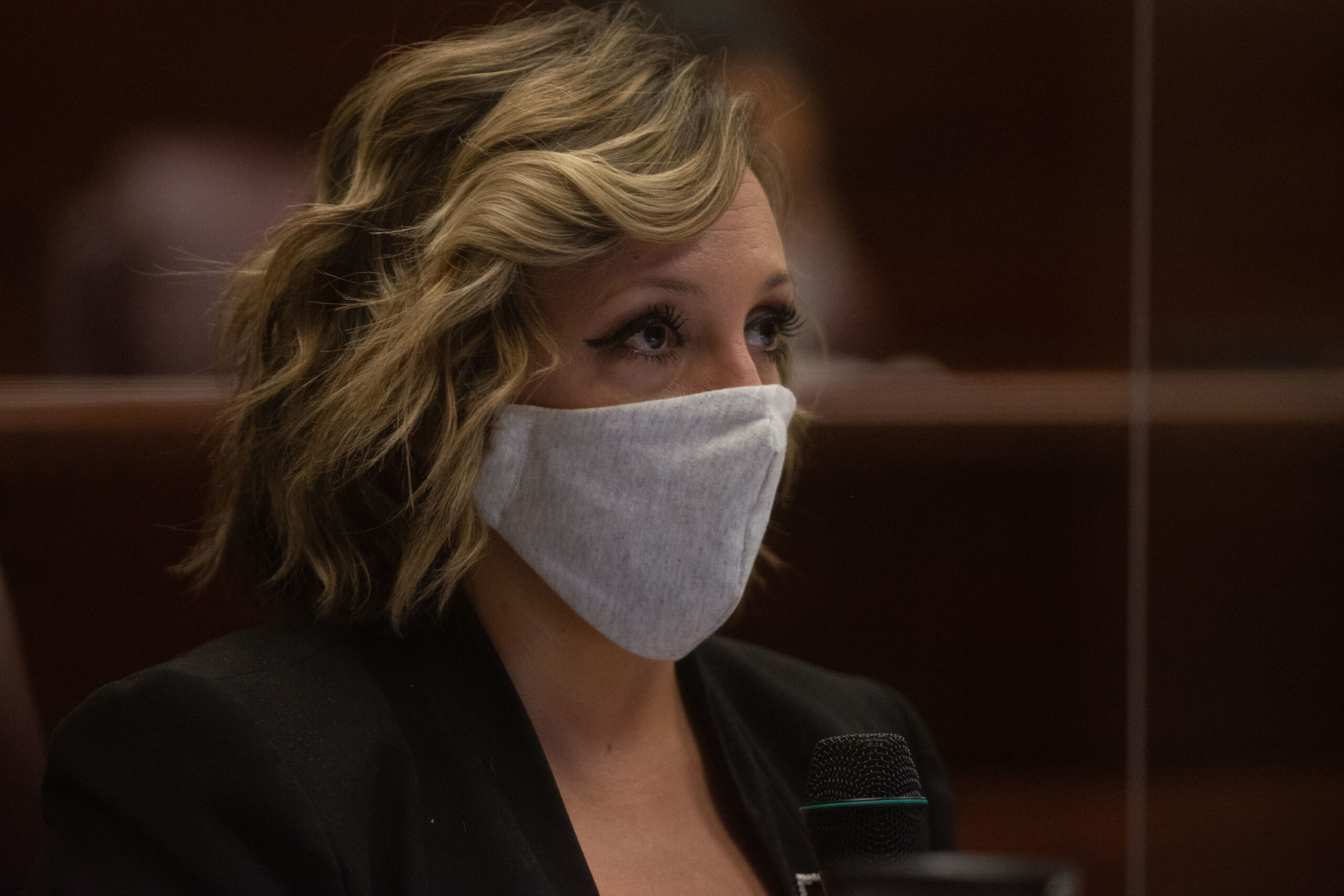 Two Democratic state Senate candidates who received maximum allowable contributions from a political action committee registered to state Senate Majority Leader Nicole Cannizzaro also received donations from another entity entirely funded by her PAC.
State law explicitly prohibits so-called "conduit contributions," or donations made in the name of another person to get around contribution limits.
The law also specifically prohibits making donations to PACs as a way to get around contribution limits, stating that it's illegal to "make a contribution to a committee for political action with the knowledge and intent that the (PAC) will contribute that money to a specific candidate which, in combination with the total contributions already made by the person for the same election, would violate the limitations on contributions."
According to campaign finance records, the Cannizzaro-led PAC — "Battle Born and Raised Leadership" — transferred campaign dollars to a secondary PAC (registered to another state senator), which in turn made contributions to state Senate candidates Roberta Lange and Kristee Watson that, in total, exceed the maximum $10,000 per cycle limit on contributions.
In an email, state Senate Democratic Caucus Executive Director Cheryl Bruce said the contributions were "made in the usual conduct of a Nevada political action committee during an election cycle."
"There was absolutely no violation of campaign finance laws, and any suggestion otherwise is inaccurate and irresponsible," she wrote.
Although Nevada law caps campaign contributions to $10,000 per single person or entity, many businesses and entities are able to get around the limits either through making donations through different business entities, or creative use of PACs, which are allowed to accept unlimited contributions.
Cannizzaro's "Battle Born and Raised Leadership" PAC initially made maximum, $10,000 contributions to Lange and Watson in December 2019, according to campaign finance records.
The PAC later made a combined $7,500 ($5,000 on March 31, and $2,500 on May 31) in contributions to "Brunch in Nevada," a PAC registered to Democratic Sen. Chris Brooks. The PAC was registered on Feb. 25, and has not reported receiving any other contributions other than the $7,500 it received from Cannizzaro's PAC.
The "Brunch in Nevada" PAC then contributed $5,000 to Lange (a $3,000 contribution on April 24 and a $2,000 contribution on June 2) and $1,000 to Watson on June 30.
Another PAC registered to Cannizzaro — Majority 2020 — also received and made contributions from sources (Brooks and termed out Sen. Joyce Woodhouse) that had already made maximum contributions to two candidates — Lange and Cannizzaro herself.
Lange won a narrow victory in a primary election against two sitting state Assembly members, and will be automatically elected to the state Senate as no other candidates filed to run for the seat. Watson is set to face off against Republican candidate Carrie Buck, who narrowly lost a 2016 bid for the same seat.
Both candidates have been endorsed by the Senate Democratic Caucus, which is currently one seat short of a two-thirds majority in the upper house.
Updated on Tuesday, July 28 at 8:36 to correct that Kristee Watson is running against Carrie Buck.
The Nevada Independent is raising $200,000 by Dec. 31 to support coverage of the 2024 election.
Tax-deductible donations from readers like you fund this critical work.
If you give today,your donation will be matched dollar-for-dollar.
Give + Get Matched
Featured Videos