Democratic Sen. Joyce Woodhouse, who represents Senate District 5, at the Nevada Legislature in Carson City on Feb. 6, 2017. (David Calvert/The Nevada Independent)
Woodhouse sues, alleging thousands of invalid signatures on petition to recall her from state Senate
November 13th, 2017 - 6:21pm
State Sen. Joyce Woodhouse has filed a lawsuit alleging that a Republican-backed petition to recall her doesn't have enough valid signatures to trigger a special election, even though state officials have said it does.
The lawsuit, filed Monday in Clark County District Court, argues that 5,576 unique signatures on the recall petition shouldn't count toward the total for a variety of reasons, the most common being that the signer hadn't voted in the 2016 election when Woodhouse won and that the signer doesn't live in her Henderson-area district. About 3,000 appear to be statutorily or constitutionally ineligible, while another 2,000 or so signers have requested their names be removed from the petition, according to Woodhouse supporters.
If they're all disqualified, the number of signatures on the petition will fall to about 12,000 — below the threshold of viability — and the Woodhouse recall effort will die.
"Our review of the petitions and signature removal forms has found that Republicans are in fact well below the threshold of eligible signatures needed to push this process forward, and it appears to be an insurmountable deficit," Marc Elias,  a lawyer for the Nevada Senate Democratic Caucus, said in a statement. "We look forward to explaining in detail why so many petition signers were blatantly ineligible and why so many voters in Senate District 5 wanted their name removed from this partisan effort to manipulate and abuse Nevada's recall laws."
The suit comes 10 days after the Nevada secretary of state projected there were 15,444 valid signatures on the recall petition, just over the 15,201 names needed to qualify it for a special election. That figure is an extrapolation based on Clark County elections officials reviewing the validity of 876 signatures, or 5 percent of those submitted.
Dozens of Woodhouse supporters have spent the last 10 days cross-checking every one of the more than 17,000 signatures turned in as part of the petition and looking for disqualifying factors. Their findings will be submitted to the court, which Woodhouse is hoping will declare the signatures and the overall petition invalid.
Recall organizers had proclaimed that a special election to oust Woodhouse could happen sometime in mid-December, but the lawsuit is expected to stop the clock on an impending election until the matter is resolved.
Stephen Silberkraus, the Republican former assemblyman who's chairing the Woodhouse recall committee, didn't immediately return messages seeking comment on Monday evening.
Woodhouse is one of three lawmakers being targeted for recalls as part of a Republican-backed effort to gain majority control of the state Senate — a feat that would be very difficult through the normal channels of regular elections. Republicans want to drive the agenda in the 2019 legislative session, but also want to be in control for the politically critical redistricting process that will happen after the 2020 session; the power to draw voting district lines could influence how easy it will be for their party to capture congressional and legislative seats in the decade to come.
However, the language on the recall petitions offer a different rationale — that Woodhouse has voted to raise taxes and is out of touch with the district's voters, for example.
The recall for Woodhouse is further along than those for two other lawmakers. One targeting Republican-turned-independent Sen. Patricia Farley fell far short of the required signatures and is considered dead, while the petition to recall Democratic Sen. Nicole Cannizzaro is due Tuesday but hasn't yet been submitted.
To prompt a recall election, organizers must gather enough valid signatures to equal 25 percent of the voter turnout in that district from the election the lawmaker won. To count, signatures must come from registered voters in the district who actually voted in the election when the target of the recall won.
No elected state lawmaker has been successfully recalled in since at least 1993.
It is unclear who is financially backing the recall effort because campaign finance contributions aren't required to be disclosed until four days before early voting begins for a special election under Nevada's campaign finance laws. But Republican state Senate Leader Michael Roberson has been a vocal proponent of the recalls, saying in a recent Las Vegas Review-Journal column that he believes all state senate Democrats should face recall elections.
Democrats have fought the initiative hard through the courts — including the suit filed Monday and a separate pending suit in federal court with a hearing set for Nov. 29. They have also launched an organized campaign to get petition signers to have their signatures removed from the petition.
Updated at 6:40 p.m. to reflect attempts to reach recall committee chairman Stephen Silberkraus, comment from Woodhouse supporters, details about breakdown of potentially invalid signatures. 
Woodhouse Recall Lawsuit by Michelle Rindels on Scribd
INDY FAST FACTS
Joyce Woodhouse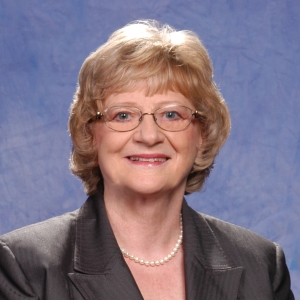 Job:
State senator, District 5
Party:
Democratic
In current office: 2013 to present
Birthdate:
 May 7, 1944
Education:
Carroll College (B.A.)
University of Nevada, Las Vegas (M.A. and M. Ed.)
Public offices held:
State senator (2006-2009)
Total Donations: $1,608,074 (7/24/09-5/4/18)
Top Donors:
MGM Resorts International $54,000
Citizens for Justice Trust $32,000
Clark County Education Association $32,000
Committee to Elect Mo Denis $20,000
Boyd Gaming $17,500
INDY FAST FACTS
Nicole Cannizzaro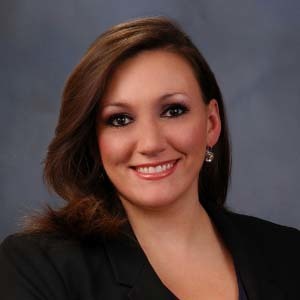 Job:
State senator, District 6
Party:
Democratic
In current office: 
2016-present
Birthdate:
January 19, 1983
Education:
University of Nevada, Reno (B.S.) University of Nevada, Las Vegas (J.D.)
Other public offices held: 
None
Total donations: 
$1,623,334 (8/17/15-5/9/18)
Top donors:
MGM Resorts International $45,000 Tom Steyer $30,000 Laborers for Solid State Leadership PAC 872 $20,000 Citizens for Justice Trust $15,000 Eglet Law Group $10,901
INDY FAST FACTS
Michael Roberson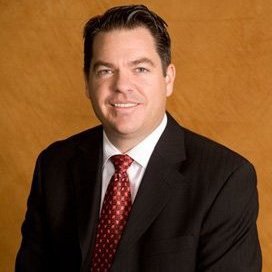 Job:
 State senate minority leader
Party:
Republican
In current office:
2010-present Senate Republican leader since 2015
Birthdate:
June 20, 1970
Education:
University of Kansas (B.S.) University of Kansas School of Law (J.D.)
Other public offices held: 
None
Total donations:
$2,862,589 
(5/28/10-6/6/18)
Top donors:
Las Vegas Sands $55,000 Station Casinos/Zuffa $47,500 Boyd Gaming $35,000 MGM Resorts International $25,000 Wynn Resorts $22,000
From the Editor
The Nevada Independent
is a 501(c)3 nonprofit. We need help to attain the elusive goal of sustainability. We depend on recurring donations from you, the readers who believe in our mission of nonpartisan, transparent journalism. I know you are busy. I know you have many commitments. But if you would take a moment to
support our work
or bump up your current donation, I would be forever grateful.
Thanks for all of your support.
Best,
Jon Ralston
get our morning newsletter,
The Daily Indy
Stars & Struggles
Take a peek into today's education world through the lens of Sunrise Acres Elementary School in Las Vegas.
@TheNVIndy ON TWITTER