2-Minute Preview: Marijuana employment testing, prisoner ID cards and diaper vouchers on deck for lawmakers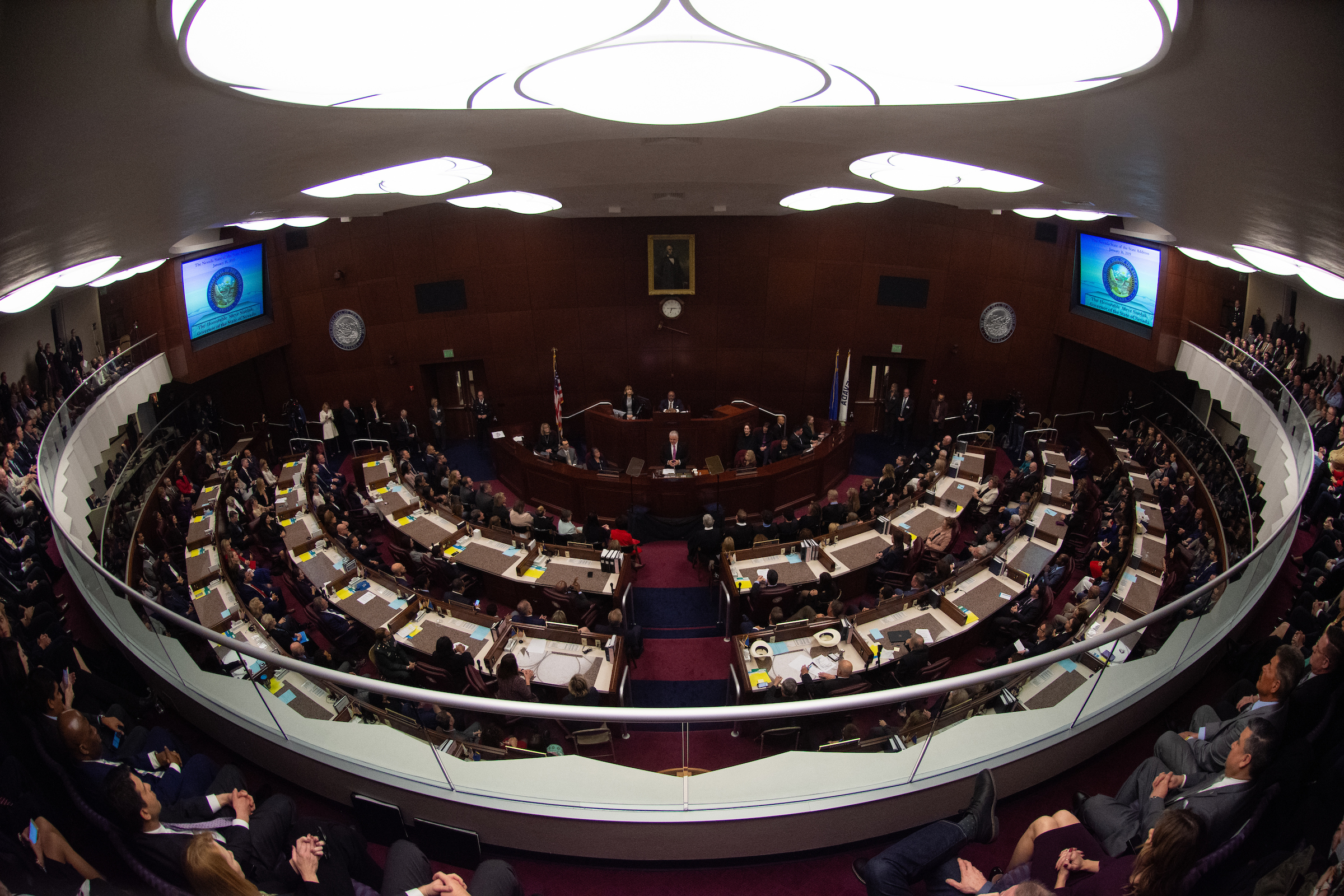 Nevada lawmakers are set for a busy Wednesday, with plans to hold hearings on more than a dozen bills as the Legislature hits the midpoint of its third week.
Lawmakers are hearing bills aimed at fixing issues with ID cards for prisoners, prohibiting employers from not hiring someone because they test positive for marijuana and a pilot program for adult day care and assisted living services in rural Nevada.
For more information on the status of bills working their way through the Legislature, check out The Nevada Independent's bill tracker. And for the bills in committee today, check out the Legislature's website for committee times and links to watch live committee meetings and floor sessions.
Here's what to watch for on Wednesday at the Legislature:
AB10: ID cards for prisoners
Members of the Assembly Judiciary Committee will hear AB10, a proposal that allows the Nevada Department of Corrections to issue an unverified ID card to prisoners upon their release if original documentation, such as a birth certificate, cannot be obtained.
The bill is a way to fix issues with a 2017 law that required prisons only issue fully verified ID cards. Prisons Director James Dzurenda said difficulties obtaining underlying documentation means more than half of released inmates have been leaving prison with no identification whatsoever.
The meeting is at 8 a.m.
Treasurer's Office budget presentations
Treasurer Zach Conine will be presenting his office's budget to two different money subcommittees. The panels will consider accounts for the Millennium Scholarship and the Nevada College Savings Trust.
The Senate Finance Committee meeting is at 8 a.m. and the Assembly Ways and Means Committee meeting is at 9:30 a.m.
SB25, SB141: Body camera maintenance, sexual harassment education
Members of the Senate Government Affairs Committee will review SB25, which expands the possible uses for a 911 surcharge on phone bills.
Currently, it can be used for the procurement and maintenance of police body cameras. The bill would also allow the money to be applied to personnel and training associated with using and maintaining the equipment and the storage and redaction of recordings.
They'll also consider SB141, a bill sponsored by Republican Sen. Heidi Gansert that requires the Nevada Equal Rights Commission to do outreach and education about Nevada laws related to sexual harassment. The commission must also report back to the Legislature about its activities, including how many complaints of sexual harassment it fields.
The committee meets at 1 p.m.
AB132: Hiring people who test positive for marijuana
Members of the Assembly Committee on Commerce and Labor are set to hear details of a bill that would prohibit employers from not hiring a person if they test positive for marijuana consumption during a screening.
Proposed by Democratic Assemblywoman Dina Neal, AB132 would still allow employers to require prospective employees not use marijuana unless they have a medical marijuana use card in their possession.
The bill would also prohibit employers from mandating their employees take "character assessment tests" — meaning any personality or behavioral trait test such as a Caliper Profile or a Myers-Briggs Type Indicator. The bill allows some exemptions, such as if the test is for an employee's professional development for the position or if the position requires regular contact with children and elderly people or as a police officer.
If approved, the bill becomes effective on July 1, 2019.
The meeting is scheduled for 1:30 p.m.
SB90: Inhalers on campus and diaper vouchers
Lawmakers on the Senate Commerce and Labor committee will consider SB90, an omnibus bill on the health of children. The measure does a number of things, including:
Require Medicaid and the Children's Health Insurance Program to cover the cost of hearing aids for children

Authorizes schools to keep asthma medication on hand

Requires doctors to report to the health authority if a child's blood has elevated levels of lead

Appropriates money so the Department of Health and Human Services can give diaper vouchers to low-income parents

Authorizes grants to train child care facilities on proper nutrition practices
The committee meets at 1:30 p.m.
SB139, SB147, SB159: Safe sun exposure, leadership training for children, accommodations for homeless youth
Members of the Senate Education Committee will consider SB139, a bill sponsored by Republican Sen. Scott Hammond that would establish the Program to Develop Leadership  Skills for Public School Pupils and seed it with $400,000. Schools could apply for a competitive grant by submitting a plan to develop skills among students such as better communication or teamwork, and would report on their progress at the end of the school year.
They'll review SB147, which would require schools identify which students are homeless and develop a customized academic plan. It would also allow schools to waive certain attendance requirements for graduation if a student has experienced homelessness.
The committee will also hear SB159, sponsored by Democratic Sen. Joyce Woodhouse, which requires school boards to adopt safe sun exposure policies that allow children to wear a hat or other protective clothing at school and to apply sunscreen. It also authorizes school boards to adopt policies for teaching how to reduce the risk of skin cancer.
The committee meets at 1:30 p.m.
AB122: Pilot program for adult day care and assisted living service in rural Nevada
Lawmakers have scheduled a hearing on a bill requiring the Department of Health and Human Services to ask the federal government for permission to expand the scope of the state's Medicaid program to pay for adult day care and assisted living services in rural Nevada counties.
The aim of the bill, which came out of the interim Committee to Study the Needs Related to the Behavioral and Cognitive Care of Older Persons, is to expand resources for caregivers in rural counties. State Sen. Joyce Woodhouse, who chaired the committee, framed the legislation as a pilot program for the rural counties where there aren't as many resources for the elderly.
The bill would require the department to apply for a waiver of federal Medicaid rules that would allow the state to cover adult day care, assisted living and respite care services provided by at least one facility operated by the department and located in a rural county.
The bill will be heard in Assembly Health and Human Services at 1:30 p.m.
SB37: Scope of practice for marriage and family therapy
This legislation would allow marriage and family therapists (MFTs) and clinical professional counselors (CPCs) to treat psychotic disorders, including schizophrenia. Only clinical social workers and psychologists are allowed to treat psychotic disorders under current law.
The Board of Examiners for Marriage and Family Therapists and Clinical Professional Counselors, which is sponsoring the legislation, believes that it will allow Nevada to expand its mental health workforce and meet a demand for professionals able to treat the state's most serious mentally ill. But psychiatrists have expressed some concerns about the bill as it relates to the diagnosis of psychosis as well as psychometric testing.
The bill will be heard in Senate Commerce and Labor at 1:30 p.m.
SB92: Unlicensed group homes
This bill, sponsored by the interim Legislative Committee on Health Care, will require the State Board of Health to license any group housing arrangement that provides assistance, food, shelter or limited supervision to a person struggling with mental health issues or an intellectual, developmental or physical disability.
The legislation also will require the Division of Public and Behavioral Health to conduct a review of unlicensed group housing arrangements, including whether any regulatory measures should be implemented to protect the health and safety of residents, and present the review to the Legislative Committee on Health Care before July 31, 2020.
The bill will be heard by Senate Health and Human Services at 4 p.m.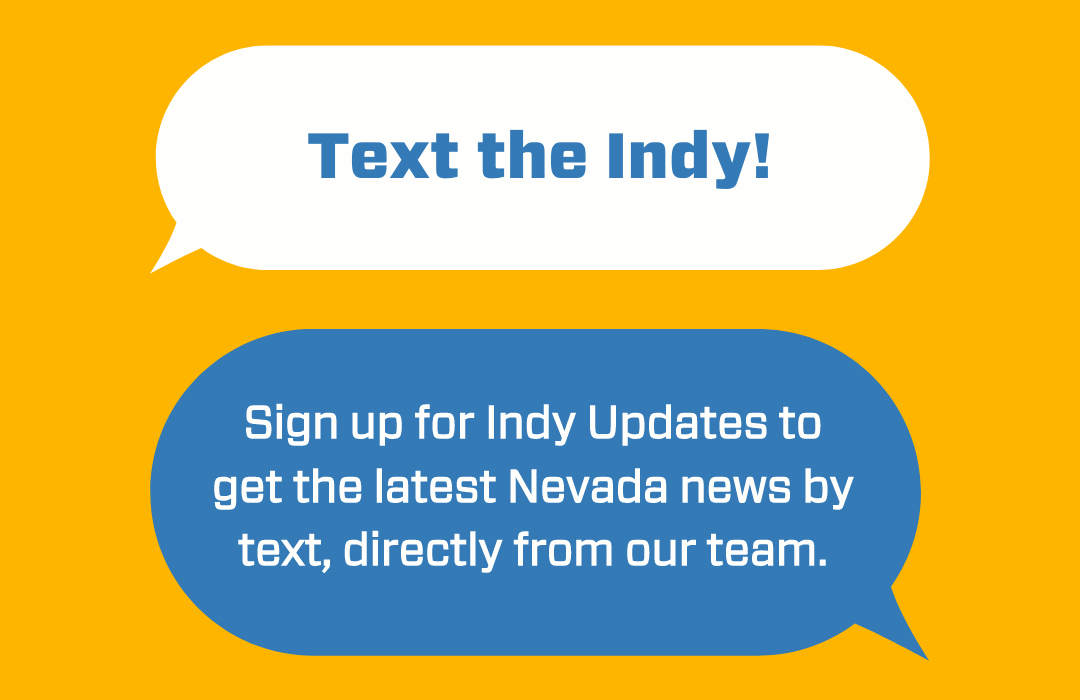 Featured Videos
Comment Policy (updated 4/20/2021): Please keep your comments civil. We reserve the right to delete comments or ban users who engage in personal attacks, use an excess of profanity, make verifiably false statements or are otherwise nasty. Comments that contain links must be approved by admin.