In ACLU survey, Nevada inmates describe hopelessness in isolation units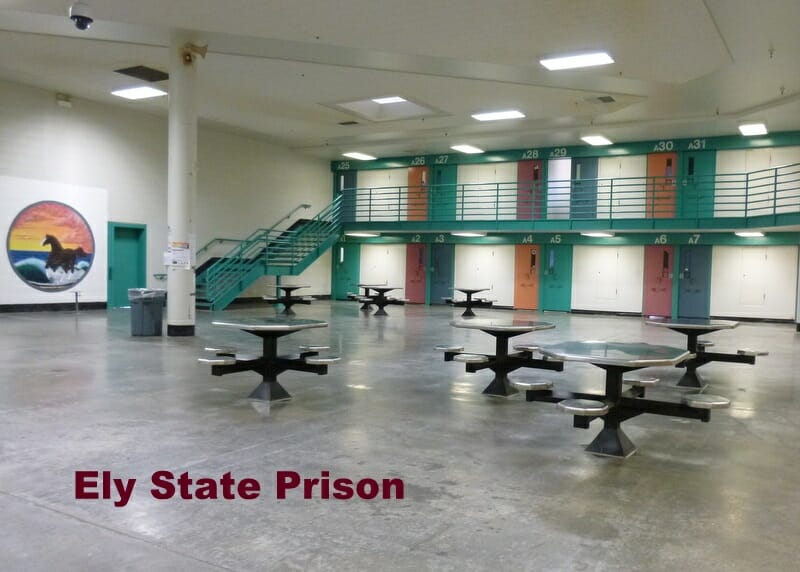 Counting bricks on the wall. Having conversations with ants on the floor. Wishing to be dead.
While the Nevada Department of Corrections contends it doesn't have solitary confinement in the traditional sense of sending someone to "the hole," inmate accounts in a new report from the American Civil Liberties Union of Nevada paint a picture of their lonely, maddening existence in isolated units in the state's prisons.
The organization hopes lawmakers will be moved to change policy after hearing the stories of the 281 respondents -- many of whom have spent years in segregation.
"I am always feeling sad, depressed, lonely, in danger, and I am very irritable … I don't laugh and socialize with others that well no more and I don't have a good sense of humor anymore," said "Chip," who has a mental illness and said his stints in segregation at Ely State Prison have left him mentally, spiritually and emotionally scarred. "I will be haunted by these terrible experiences until the day that I die and will take these memories and experiences and the effects of it all with me to my grave!!!"
The report, which changed the names of inmates to protect them from retaliation and preserve their privacy, is part of a yearslong effort to reform isolation practices in Nevada. In 2013, lawmakers passed a bill that virtually ended the practice for juveniles and called for a study on the practice among adults.
But the department didn't answer many of the study questions because of their internal tracking and reporting mechanisms, according to ACLU Policy Director Holly Welborn. She said state officials' vague responses to public records requests prompted the group to solicit its own accounts from inmates and compile them in the 48-page report that tells of contemptuous corrections officers, cursory treatment of mental illness and cramped, bug-infested cells.
On average, segregated survey respondents said they'd been isolated from the general population for 2.6 years.
Welborn said ACLU is cautiously optimistic that things are improving under NDOC Director James Dzurenda, whose reforms to the department in his 10 months at the helm included changing the mission statement to reflect the agency's focus on rehabilitation, not just protecting society from the inmates.
"There's been a dramatic shift in the point of view of the leadership of the Nevada Department of Corrections," Welborn said. "We're hoping that he's able to put into place the changes that he wants to make."
She said it was significant that NDOC Deputy Director of Programs David Tristan testified last week that putting inmates with serious mental illness in segregated units for years at a time was probably unconstitutional. Tristan, who arrived in the summer, said the department has moved many of them from the maximum security Ely State Prison to the Northern Nevada Correctional Facility in Carson City, which has more resources to treat mental illness.
"We've been using the terminology that confining mentally ill inmates was unconstitutional," Welborn said. "It's a relief to hear the department say that."
Democratic Sen. Tick Segerblom had another take on the admission.
"When he says that on the record, it's pretty scary," he said.
INMATE ACCOUNTS
NDOC spokeswoman Brooke Keast was unequivocal when asked about the ACLU's report, called "Unlocking Solitary Confinement."
"There is no 'Solitary Confinement' here," she wrote in an email. "All it means in our facilities is the inmate is moved to a single cell.  There are no differences between cells in the seg areas as there are (in) any other cells, they are all in housing units and have access to communicate with other inmates."
Keast pointed to the different routes inmates can take to segregation. Some are sent there for administrative reasons (such as during an investigation) or for protective reasons (perhaps to protect them from others), while others go as punishment for misconduct.
Inmates in administrative or protective segregation get visits, reading materials and access to programming. Those being disciplined could lose those perks, but wouldn't lose something like medical care.
"If an inmate is in segregation based on a behavior issue, they lose privileges, not rights," Keast said. "Everyone has medical care."
But inmate accounts in the report tell of long delays for substandard care. Nearly two-thirds of survey respondents said they'd have to wait at least a week if they requested health care.
"When you lay down for months in cell you develop back, neck, leg, and eye problems," wrote an inmate identified as Jay, "and the nurse will tell you to walk around your cell and deal with it."
A woman identified as Carmen said she wasn't allowed ibuprofen for menstrual cramps and had to pay $8 to get it. Another voiced the widespread sentiment among inmates who received mental health care that their mental health issues got short shrift.
Kevin said he received "very poor, almost non-existent counseling with psychologist or 'telemed' psychiatrist," which he described as "a pathetic, once every 90 days Skype interview for only minutes."
There were complaints of abuse, such as correctional officers punching inmates in the face or depriving them of adequate food portions.
"They play with our food, beat up on people, take property," wrote Javier. "They do what they want. It's like we are lost to the world."
But there were also complaints about nagging indignities that make them feel less than human. Their showers are cold, they aren't allowed access to a Bible, lights are left on throughout the night.
"You hear other inmates yelling all day long constantly, it never stops," wrote Dominic. "People sing, kick doors, and other irritating things that never allow you to relax."
The ACLU defines segregation as confining a person to a cell with little or no out-of-cell time, little human interaction, the lack of physical and mental stimuli and lack of treatment and educational services. It's not always solitary -- some segregated inmates are housed two to a cell at Ely State Prison.
Welborn said the ACLU understands that some inmates need to be kept from their peers, but recommends no more than 15 days in isolation at a time, and an increasingly strong rationale for any extensions beyond that. By contrast, some inmates said they'd been in segregated units for 25 years or more.
Gov. Brian Sandoval said the issue hadn't come up before the Board of Prison Commissioners, of which he's a member, and also hadn't come up in a 2015 outside report from the Association of State Correctional Administrators that led to the state phasing out potentially lethal birdshot use by guards.
"Certainly that's something that would've captured my attention," Sandoval said on Tuesday. "This solitary confinement is something (Dzurenda's) brought to my attention recently. I have given him absolutely full discretion to put together a plan to improve that and with his experience from Connecticut and New York, he will do that."
Segerblom said the state's prison practices are stuck  in the past and need an overhaul.
"Nevada's kind of the Old West and the prison system has been the same as it's been for 100 years. We need to update everything," he said. "Thank God the new director wants to jump in there and speak truth to power."
MOVING FORWARD
The report's five recommendations include an audit of how the corrections department is using segregation -- something that may be satisfied by NDOC's new partnership with the Vera Institute that's focused on reducing the use of segregation. ACLU is also pushing for mentally ill and developmentally disabled inmates to be removed from solitary confinement, where their mental conditions could further deteriorate and make it harder for them to re-enter society.
Sandoval said it was premature for him to comment on whether the state should adopt the exact recommendations from the ACLU, and he'd need to consult with the attorney general and Dzurenda to discuss their plan forward.
But according to accounts in the ACLU's report, some inmates sense that crippling damage had already been done. Respondents said that their social skills had atrophied and they felt unprepared to return to the outside world.
"People's brains are literally deteriorating. Being caged in the hole makes people angry, violent, and bitter," wrote Alex. "There is nothing positive about this, all it does is create monsters."
This story was updated at 1 p.m.  on Feb. 14, 2017 to add comments from Gov. Brian Sandoval.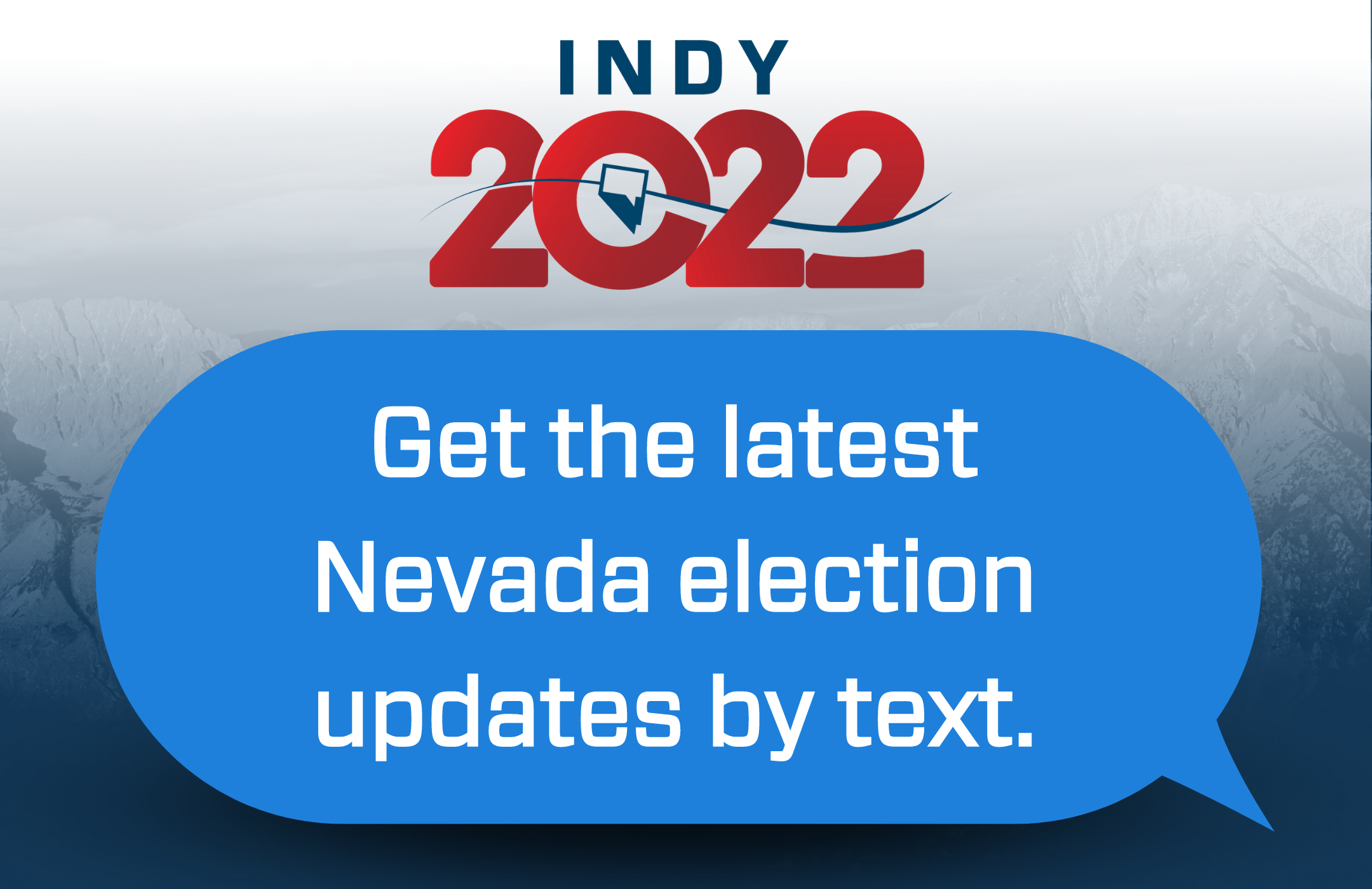 Featured Videos
Comment Policy (updated 4/20/2021): Please keep your comments civil. We reserve the right to delete comments or ban users who engage in personal attacks, use an excess of profanity, make verifiably false statements or are otherwise nasty. Comments that contain links must be approved by admin.