Amid budget concerns, emergency Settelmeyer bill sets limits on raiding Rainy Day Fund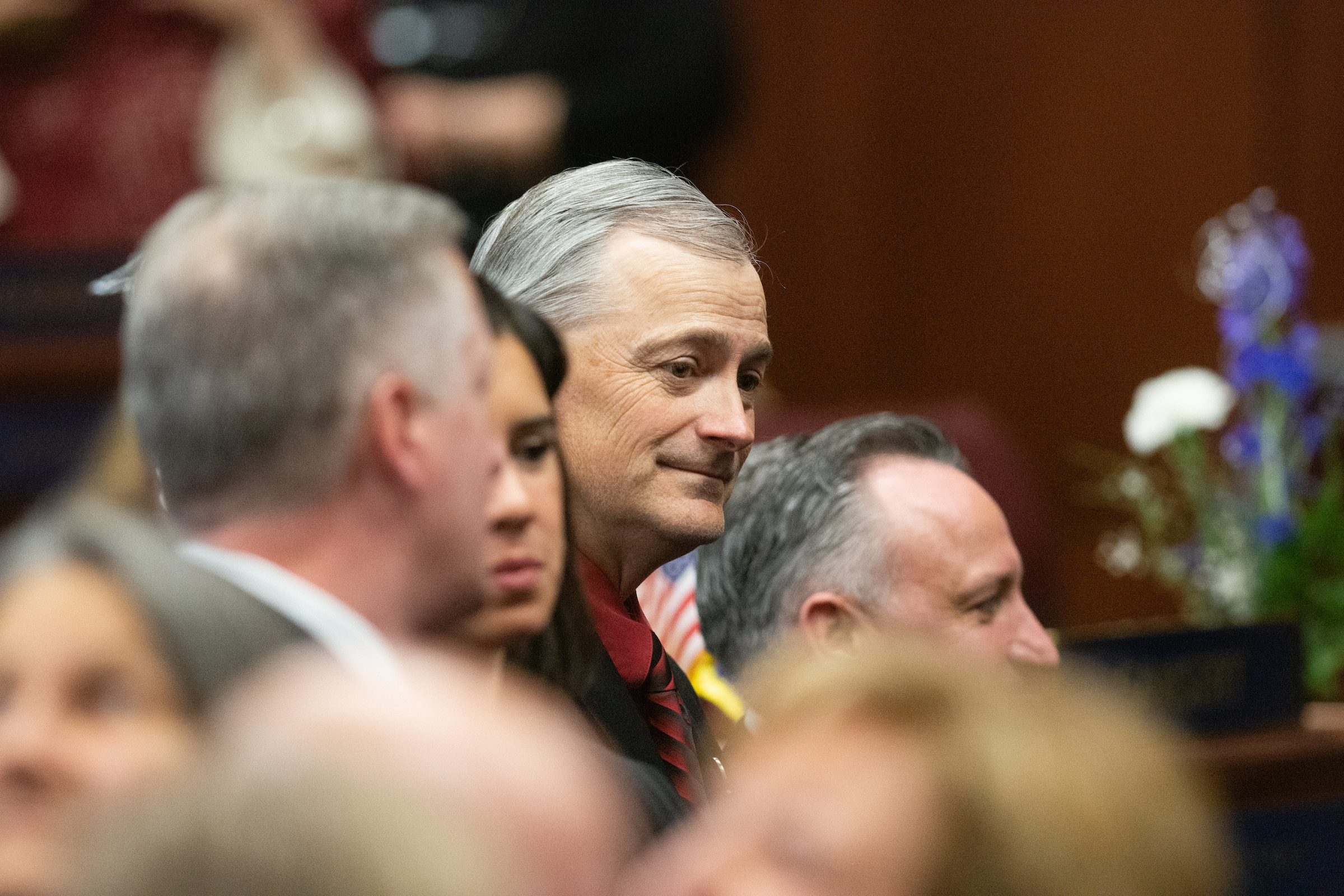 Amid concerns that Democrats may take millions of dollars out of the state's Rainy Day Fund to lessen a budgetary crunch, Republican Senate Minority Leader James Settelmeyer is introducing a bill that would severely limit the ability of the Legislature to access the budget account during the 120-day legislative session.
The bill, SB529, was introduced Wednesday on the Senate floor and would place severe restrictions on access to the fund based on its size and economic factors including projected revenue shortfalls — amending the current broad state law that allows the fund to be allocated for "any other purpose."
In an interview, Settelmeyer said the bill was intended to protect the Rainy Day Fund — which this year hit its highest level ever at more than $293 million in January and is expected to grow to $326 million by the end of the fiscal year — by creating a reserve account that can't be accessed to fulfill budgetary gaps.
"In the midst of a good economy, 3.2 percent growth in GDP, if we wanted to, this body could decide to raid the Rainy Day Fund," he said. "To me, that's not wise. I think it needs to be available for times of fiscal emergencies, but not for that."
The bill would only allow legislators to take money out of the fund if the balance exceeds 6.25 percent of allocated spending in the state's overall budget, and if tax revenue falls 5 percent or more short of anticipated revenue — or if the state's main budget account falls below 5 percent of all money appropriated in a past budget bill.
But it keeps in place current measures for the state Board of Examiners and the Interim Finance Committee to approve spending out of the fund during times when the Legislature is not in session. The measure also exempts the fund from being considered in collective bargaining negotiations with state workers — a clear reference to the promises by state lawmakers and Gov. Steve Sisolak to allow nearly 20,000 state workers to join unions and collectively bargain.
According to data from the Pew Charitable Trust, Nevada had no money in its Rainy Day Fund in five of the last 10 years. In his initial budget, Sisolak decided to follow former Gov. Brian Sandoval's recommendation to transfer 1 percent of state revenue into the fund every year, which should result in $415 million in the fund by the end of 2021.
Settelyemer said he hadn't spoken with Democratic leadership, including Senate Majority Leader Nicole Cannizzaro, about scheduling the bill for a hearing, joking that it had the same guarantees for a hearing as his campaign finance reform bill SB333 (which died without a hearing). The bill is one of three "emergency" bills that Settelmeyer as Senate minority leader can introduce at any point in the legislative session.
But Settelmeyer said he was concerned that Democrats — in the face of news that a promised 3 percent pay raise for teachers may require more than $100 million in new spending — may decide to move dollars out of the fund rather than raise taxes or cut spending in other areas.
"I'm afraid they're going to dip into the Rainy Day Fund in order to meet some of the promises that they put in, and I don't think they should," he said. "I think we should bring a bill and have that discussion."
The Nevada Independent is raising $200,000 by Dec. 31 to support coverage of the 2024 election.
Tax-deductible donations from readers like you fund this critical work.
If you give today,your donation will be matched dollar-for-dollar.
Give + Get Matched
Featured Videos