As new street vendor law is implemented, concerns linger that complying is too expensive
Clark County set to introduce the first of two ordinance regulating street food vendors later this month and hold public listening sessions before adopting it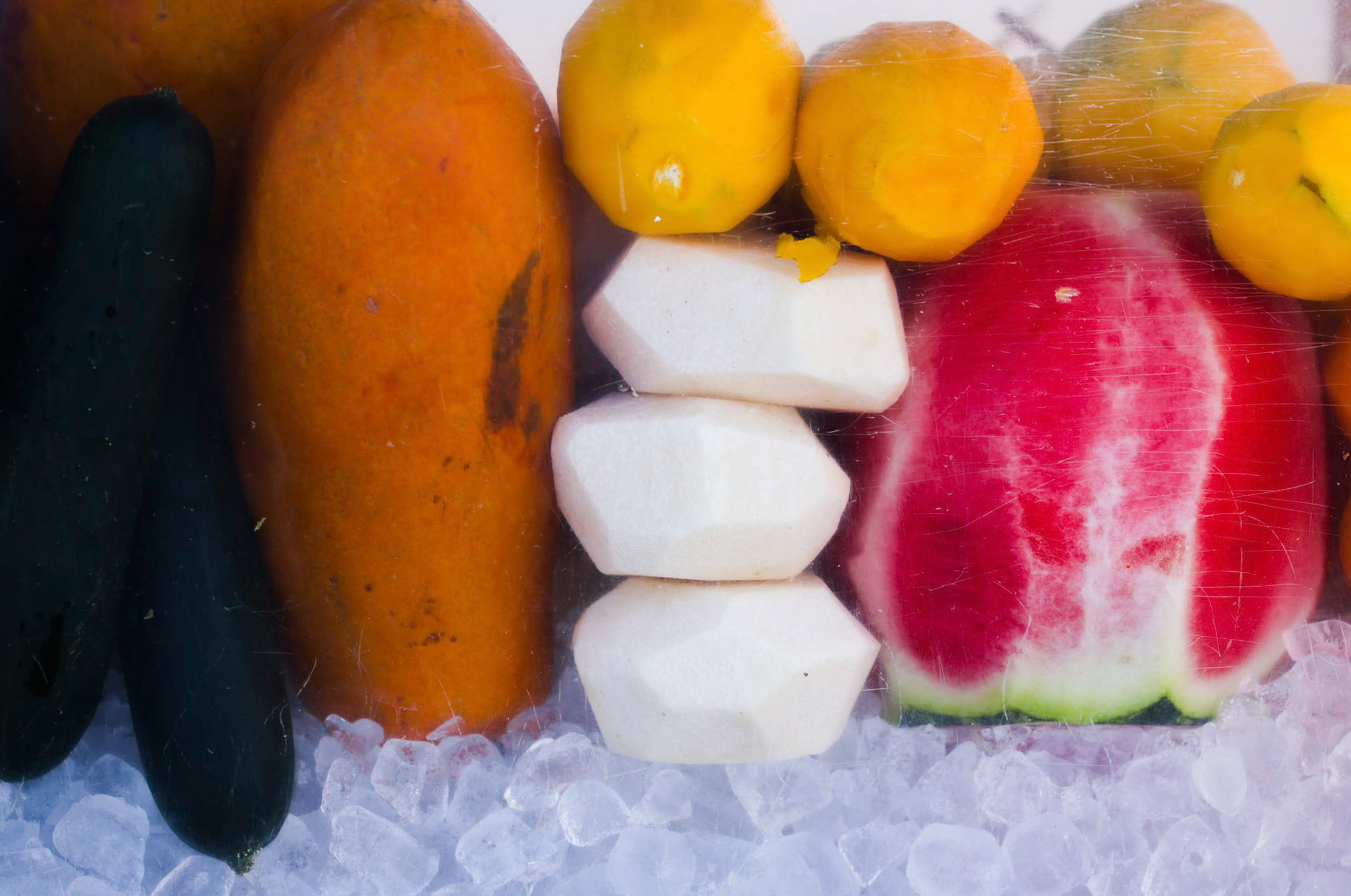 Community advocates raised concerns that the way Clark County will implement a new bill — described just a few months ago by one proponent as the "dawn of freedom" for street vendors — would make it too restrictive and expensive for entrepreneurs to operate legally.
Representatives from the Southern Nevada Health District food operations and Clark County Commissioner Justin Jones faced questions during the monthly Hispanics in Politics breakfast Wednesday in downtown Las Vegas on the potential complications and confusion that could come from overly strict regulations and requirements on the often marginalized industry. 
Some concerns brought up included the cost of business licenses, the price of the commercial grade equipment the government requires, what would happen with the citations vendors accumulated before the law was fully implemented and restrictions on where street vendors will be allowed to operate.
During the legislative session, SB92 was promoted as a gateway for street food vendors to be legitimized as small businesses. Bill sponsor state Sen. Fabian Doñate (D-Las Vegas) said during a March hearing that the goal was to have uniformity across the state.
The bill established certain regulations, although local governments have yet to establish their licensing process, fees and requirements and hours of operation. SNHD officials said in their Aug. 24 board meeting that the agency already has a health permit and sanitary standards that street vendors still must abide by.
The multistage process for local governments to adopt rules stemming from the new bill is expected to take several months and provisions of the bill will take effect in phases, with some portions not being implemented until next year.
Unincorporated Clark County's plan
For unincorporated Clark County, Jones said the first of two ordinances, which would ban street food vending on the Strip, will be introduced Sept. 19 and commissioners plan to hold several town halls to hear from the public. Commissioners will then consider the ordinance for adoption to go into effect by mid-October. 
The second ordinance is required by the bill to be adopted before July 1, 2024. Clark County officials said in a statement that the measure would establish the licensing fees and additional restrictions, such as zoning and distance limits from gaming properties, restaurants, schools, community centers, polling sites, places of worship and parks.
Clark County already licenses food trucks, or mobile food vendors. During his presentation at the Hispanics in Politics breakfast, Jones said the mobile food vendors ordinance includes anyone "selling ice cream, fruit, candy, vegetables, meat, or other edible foods, raw or prepared, loose or packaged food on foot or from a vehicle of any kind, or from mobile or movable stand of any kind."
"We already regulate the types of food carts that we're talking about in SB92. Currently, there are 198 mobile food vendors that are licensed by the county," Jones said. "Each of those mobile food vendors is required to go through a background suitability investigation through Metro [Las Vegas Metropolitan Police Department]. There is liability insurance that is required and there are distance separation requirements."
Jones added that unless a vendor is licensed under the existing mobile food vendor ordinance, they could be cited. He emphasized that it is not just the county working on establishing the regulations set by SB92 — cities in Southern Nevada and Washoe County are as well and there are multiple moving pieces.
Tony Ramirez, government affairs manager with pro-immigration group Make the Road Nevada, said the nonprofit will be setting up a fundraiser to help street food vendors with licensing and permit fees that currently cost hundreds of dollars a year and asked for the commissioners to keep the cost low. He added that there are "about 2,000" street food vendors in the metro area and that the current process is "not fair" to people trying to make a living and push forward their small businesses.
"The current process right now is confiscation, citation, incarceration and, in some situations, deportation … We're hoping for affordable, attainable and, overall, a streamlined process to access these parameters," Ramirez said, adding that Make the Road Nevada is acting as a liaison between the community and government entities to communicate information and concerns. "It's our responsibility to make sure that this population is educated."
Food safety requirements
Larry Rogers, the environmental health manager for SNHD, said the agency already has a health permit process that is the same for every food establishment — which requires an annual inspection and certain commercial grade equipment. While SNHD does not have the authority to cite vendors, it can confiscate materials.
Rogers added that the health agency can set up a payment plan for the $239 permit and even waive some of the equipment requirements to temporarily allow the food vendor to operate — for a year or two — and gather the funds to upgrade their stand or cart to compliance.
"Our main focus with SB92, and even before then, is to educate the public on how to get permitted. Currently, our regulations would allow us to permit a sidewalk vendor … As soon as the county has its ordinances in place and these vendors are able to operate, they can come in and apply for a permit," Rogers said at the breakfast. "This isn't anything that we're passionate about other than food safety. We are passionate about that, and we will advocate for that every chance, but we have to follow the law."
Rogers said that so far this year, there have been two instances of foodborne illnesses that had been associated with the person eating from a street vending site but there was no "definitive proof" about the source. SNHD just recently started asking people that get sick whether they ate food from a street vendor, Rogers said. The foodborne illness questionnaire used to just ask what restaurants they went to.
"Traditionally, we don't get a lot of activity from these vendors. I think that goes to the point that this food is relatively low risk," Rogers said. "Back when I was in the field, me and the other inspectors had a bet to see if we could ever find elotes (corn) under 135 degrees. Never did. So I'll give props to some of the vendors. They do take food safety seriously."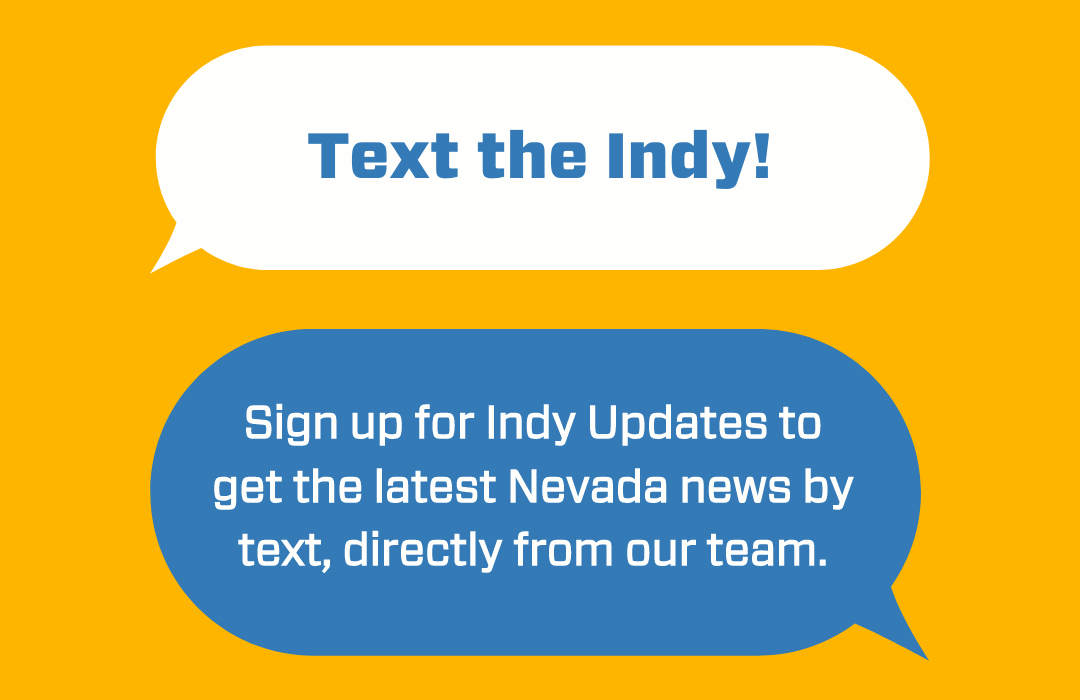 Featured Videos