Behind the Bar: Winners and losers of Democrats' proposed maps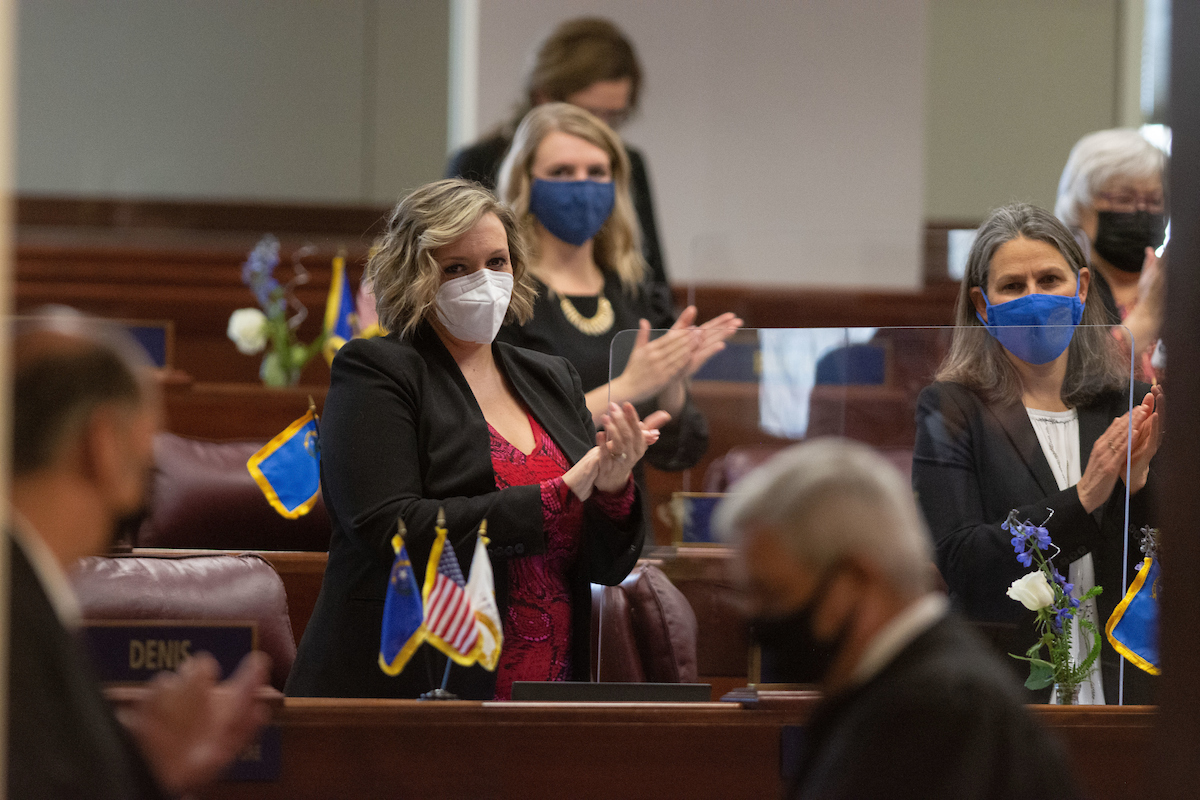 In 2012, Republican Wes Duncan shocked the Nevada political world by knocking off Assembly Speaker-in-waiting, Democrat Marcus Conklin, despite the incumbent spending more than $700,000 on his re-election campaign.
So how'd he do it? Much of the credit (or blame) goes to one factor — redistricting. The new maps drawn after the 2010 Census placed Conklin in a district with a Republican voter registration advantage, dooming his re-election chances.
It's indicative of how the redistricting and reapportionment process can benefit — or sometimes curse — individual lawmakers, who may see their districts suddenly turn safe, or swingy, overnight.
The new maps are likely to give Democrats a significant electoral advantage. The new boundaries would give 14 of the 21 state Senate districts and 27 of the 42 Assembly districts a voter registration advantage for Democrats over Republicans of more than 4.5 percent.
Here's a look at how some individual lawmakers are poised to fare under the proposed maps released by Democratic legislative leadership ahead of the special session.
WINNERS
Vulnerable Democratic lawmakers
Nail-biters no more? The proposed maps give several Democratic lawmakers in swingy districts, often locked in competitive re-election races, more of a buffer in terms of registered Democrats. These include:
Sen. Melanie Scheible (D-Las Vegas), who would see a 4.6 percentage point increase in the number of registered Democrats over Republicans in the district (from a 7.7-point advantage to a 12.3-point advantage). The Democratic advantage in voters who supported Biden in the 2020 election would rise to 11.4 points, a 3.7 percentage point increase for the district.
Sen. Marilyn Dondero Loop (D-Las Vegas), who could see a 1.8 percentage point increase in the number of registered Democrats over Republicans in her district (moving from 2.8-point advantage to a 4.6-point advantage). She would also see an increase in voters who supported Biden by about 2.4 percentage points — rising from 1.8 percentage points over Trump voters to 4.2 percentage points.
Majority Senate Leader Nicole Cannizzaro (D-Las Vegas), who would enjoy a nearly 2 percentage point bump in the number of registered Democrats over Republicans under the new map (from an 8-point advantage to a 10-point advantage). She would also increase the number of Biden voters in her district — rising from a 6.5 percent margin over Trump voters to an 8.9 percent margin under the new map, a 2.4 point improvement.
Assemblywoman Lesley Cohen (D-Henderson), who would see a 3.4 percentage point increase in the number of registered Democrats over Republicans (from a 4.3-point advantage to a 7.7-point advantage). The share of voters who voted for Biden in the 2020 election would increase from a 2.5 point margin to 8.2 point.
Assemblywoman Sandra Jauregui (D-Las Vegas), who could experience a close to 9 percent increase in the number of registered Democrat voters over Republicans in her district (from a 7.8-point Democrat advantage to a 9.4-point advantage).
Republican lawmakers in the rurals and suburbs
As Democrats seek to shore up slim advantages in urban Clark and Washoe counties, the proposed maps give a boost of extra Republican voters to several GOP lawmakers representing rural and reliably Republican districts on the outskirts of Reno and Las Vegas. These include:
Assemblywoman Annie Black (R-Mesquite), who would see a 6.6 percentage point Republican advantage in voter registration increase to a 19.2-point advantage in a district that stretched from eastern portions of Henderson and North Las Vegas to the Nevada-Utah border.
Assemblywoman Jill Dickman (R-Sparks), who would enjoy a 9.1 percentage point boost in the number of registered Republican voters over Democrats under the proposed district boundaries (from a 4.5-point advantage to a 13.8-point advantage).
Sen. Carrie Buck (R-Henderson), who could see her district shift from one that saw Biden carry a 3.6-point lead over Trump in the 2020 election to a district where 2020 Trump voters narrowly outnumber Biden voters.
Proposed boundaries address dilution of tribal community's voice
Since 2011, the Walker River Paiute Tribe has found its lands and citizens straddled between Senate District 14 and Senate District 17, and Assembly District 38 and Assembly District 39. Though members of the tribe may have shared desires for similar political changes, they cannot approach their state lawmakers as a unified voting block.
But the newly proposed legislative boundaries seek to address the problem
"We just want to be part of one [district]," Shurz Elementary School principal and citizen of the tribe Lance West said during an October redistricting meeting with state lawmakers. "That way our voice is further empowered and strengthened, rather than split up."
Proposed legislative boundaries by Democratic leadership place the tribe's land entirely within the proposed Senate District 17 and Assembly District 38, encompassing rural areas outside Carson City. The tribe remains separated on the state's proposed congressional district maps.
LOSERS
Vulnerable Republican lawmakers see margins shrink
A slew of Republican incumbents may face difficult fights for re-election in their next cycle, as the proposed maps saw more Democratic voters shifted into several swingy Republican-held districts.
The biggest shift came in Assembly District 25, represented by Assemblywoman Jill Tolles (R-Reno). Though Tolles announced last month she would not run for reelection, future Republican candidates may face an uphill battle running in the district, which covers an area from the Nevada-California border north of Lake Tahoe to western portions of Reno.
The proposed maps see the district shift from one where Biden defeated Trump by little more than 1 percentage point to one where Biden voters hold a near 15-point advantage over Trump voters.
In Northern Nevada, the district represented by Sen. Heidi Seevers Gansert (R-Reno) swings notably into Democrats' favor under the proposed maps, with Democrats' 1-point lead in voter registration numbers increasing to a 6.7-point advantage.
In Clark County, Heidi Kasama (R-Las Vegas) — whose district sits in the western part of the valley covering Summerlin — would see a narrow advantage in Republican voter registration shrink to a mere 1.4-point lead over Democrats. However, the district's voting results did not reflect the narrow split in voter registration during the 2020 election, as Kasama won her race by more than 10 points.
Another freshman in Southern Nevada, Andy Matthews (R-Las Vegas), would see a near-zero split between Biden and Trump voters in the district shift to a 3.3-point advantage in Biden voters over Trump voters. Matthews plans to run for state controller in 2022.
Sen. Keith Pickard (R-Henderson), who last year backed out of a deal with Senate Democrats to help raise taxes, could also face a tough fight for reelection in a new district — or at least a differently labeled one.
The Democrats' proposed maps create a new Senate District 12 (which covers Boulder City under the current map) that encompasses an area broadly similar to Pickard's Senate District 20. In that proposed Senate District 12, Pickard would likely face a tougher battle for election in 2022 than in 2018, when he defeated his Democratic opponent by only 24 votes out of more than 55,000 cast in that race.
The proposed Senate District 12 would give Democrats a 7.2-point advantage over Republicans in voter registration, compared with Pickard's current district, in which Democrats hold a 1.3-point advantage in voter registration.
Even some safe Republican districts in Clark County would see their voter registration margins slip under the new maps.
Assemblyman Tom Roberts (R-Las Vegas) would see his district drop from an 8.1-point Republican voter registration lead to a 3.6-point lead. Roberts, who served two terms in the Assembly, has already announced plans to run for Clark County sheriff.
Sen. Scott Hammond's District 18 Republican voter registration advantage would shrink 2.6 percentage points, from a 3.6-point lead to a 1.1-point lead. Hammond is in the middle of his final four-year term in the state Senate, and is prohibited from running for re-election again because of term limits.
Decreasing margins for some Democrats
Shoring up the districts of vulnerable Democrats came at a cost — at least three Democrat-held districts would see decreases in their voter registration advantage under the new maps.
Most notably, Sen. Dallas Harris (D-Las Vegas) represents a district with a nearly 18-point advantage in registered Democrats over Republicans, but the new maps would shrink that advantage in half, down to about an 8-point advantage.
Assemblywoman Michelle Gorelow (D-Las Vegas) saw her district's narrow 6.4 percent advantage of registered Democrats over Republicans shrink even further, to about a 4.7-point advantage.
And while she still represents a safely Democratic district, Assemblywoman Cecelia González (D-Las Vegas) saw the largest percentage change of registered voters for any individual lawmaker — dropping from a 27.4-point advantage of registered Democrats to Republicans to a 16.6-point advantage, a near 11-point drop.
Editor's Note: This story first appeared in Behind the Bar, The Nevada Independent's newsletter dedicated to comprehensive coverage of the Legislature. Sign up for the newsletter here.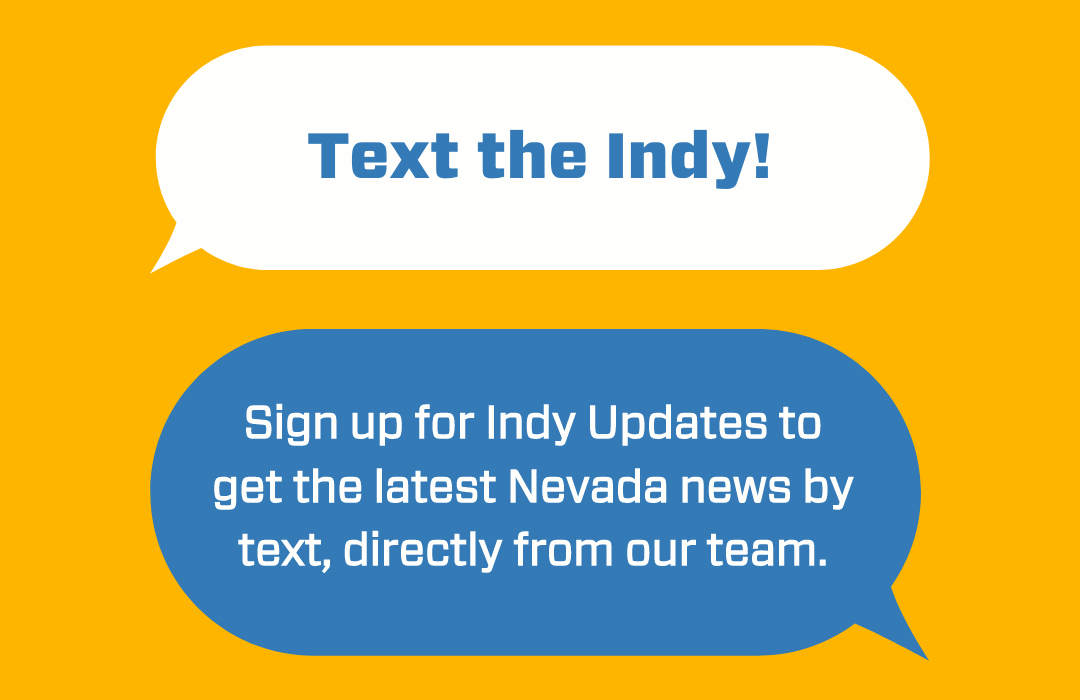 Featured Videos