Bill allowing businesses to prohibit firearms on property, banning 'ghost' guns sparks passionate testimony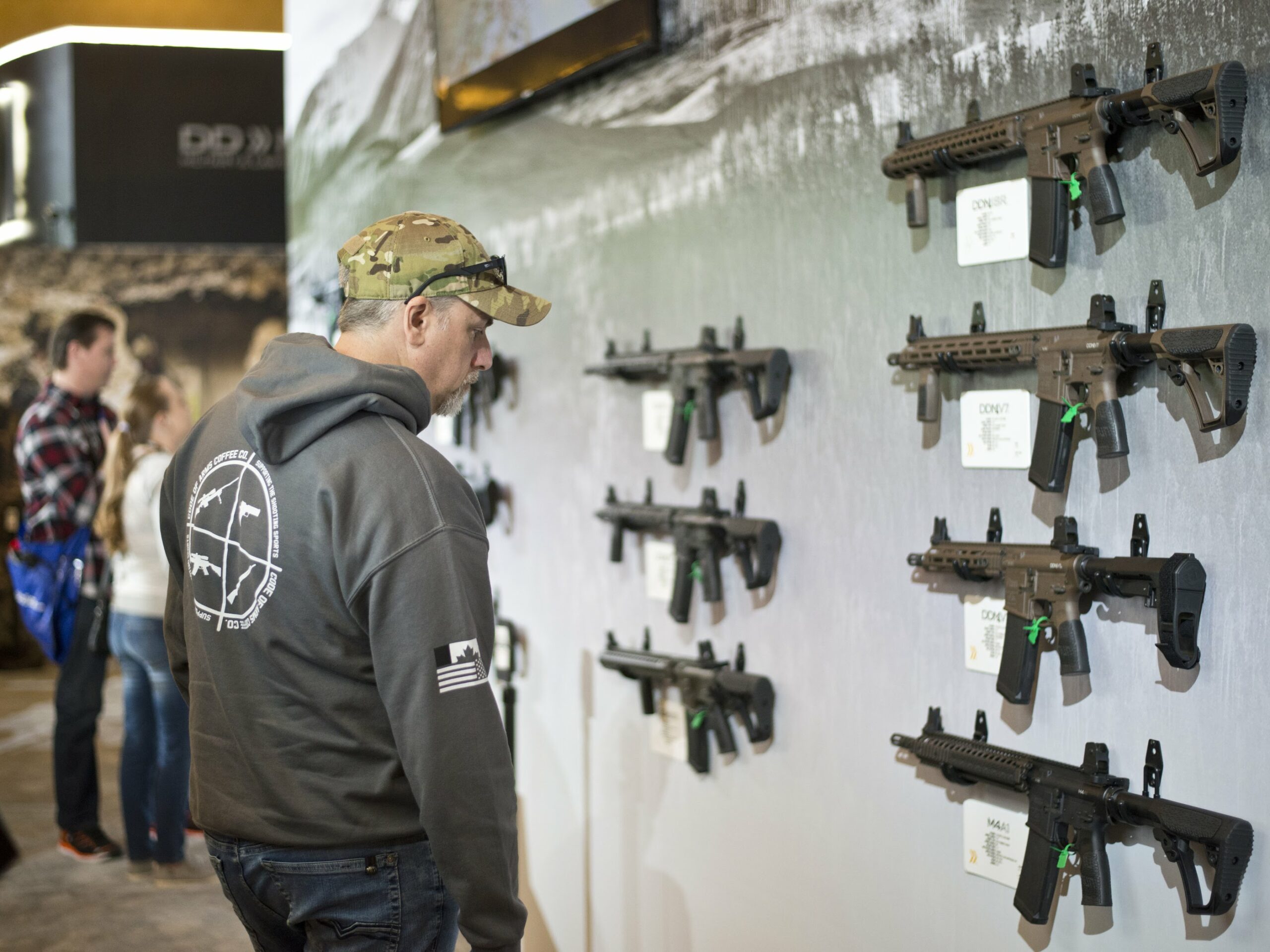 Enter just about any private business in Nevada, and if a "No guns allowed" sign is posted outside the premises, it doesn't carry much legal weight.
Beefing up that section of law, and banning sale or possession of privately assembled "ghost guns" without serial numbers are the point of AB286, a bill by Assemblywoman Sandra Jauregui (D-Las Vegas) that attracted hours of impassioned testimony during a Wednesday morning committee meeting.
Jauregui, a survivor of the 2017 Las Vegas mass shooting that left 60 dead and hundreds injured, said she was bringing the measure as an attempt to both address gun violence generally in the state — pointing to the "ghost guns" used in the 2019 mass shooting at a Los Angeles area high school — and to give private businesses, including major casino resorts, a stronger legal standing to prohibit gun possession on their property.
"I know Metro and the sheriff are doing the best they can to handle this uptick, but they simply need more tools," she said. "In a post-COVID world, we know we need to show visitors and residents alike that we are a place where you can forget about your problems, not come to find more. We know we need every selling point we can get to get our tourism economy back on track. "
Per existing law, no firearms — open or concealed — are allowed at K-12 schools, higher education institutions, child care facilities and some libraries. Public government buildings such as a courthouse, city hall or police station can prohibit the concealed carry of firearms if they post a sign or have a metal detector on the premise, but open carry is generally allowed (Nevada has no law prohibiting open carry of firearms).
Businesses typically do have a right to ask people carrying a firearm to leave the property under threat of trespass, which carries a misdemeanor penalty.
But MGM Resorts executive John McManus, who presented the bill along with Jauregui, said that the current law lacks the "teeth" necessary to be effective, and that the proposed bill would "prevent the emergence of a culture that invites violence on the Strip."
"We can exclude them through our general rights as a property owner, but right now, to my knowledge, there's nothing in Nevada law that stops you from carrying an illegal firearm into a casino environment," he said.
So what would AB286 actually do? Per the bill (and an amendment making minor changes presented Wednesday by Jauregui), the legislation would explicitly authorize a "covered premise" to prohibit most individuals from possessing a firearm on its property without the written consent of the owner. A covered premise means any private business where a large number of people gather — including casinos, churches, shopping malls, stadiums, movie theaters or golf courses.
If a business opts in to the provisions, it would be required to post a "sufficient warning" — which could include a large sign in a "conspicuous place" or documents provided at the time of check-in at a hotel. The bill includes several exemptions, including for law enforcement or security guards, residential unit owners, or guests attending a trade show where firearms are purchased.
People who violate the provisions of the bill would face a misdemeanor penalty, with escalating charges up to a minor felony charge for repeated violations.
The legislation also would ban the possession or sale of an unfinished frame or receiver, and ban sale or manufacture of any firearm without a serial number (with exemptions for law enforcement, licensed firearms importers, or for antique or inoperable firearms).
Steve Lindley, a program manager with the Brady Campaign, showed lawmakers a "ghost gun" kit purchased with cash in California, walking lawmakers through the ease with which such kits can be turned into operable firearms. He said the kits often fly under the radar and don't have a serial number, making it easier for people not normally allowed to purchase or own firearms to work around the system.
"Because they're not serialized, there's nothing that law enforcement can do to trace back to the individuals who originally purchased them, or the manufacturers," he said. "And that is a huge problem when it comes to investigations of serious crimes, specifically, shootings and homicides."
But much of the attention on the bill focused on the ability of businesses to prohibit firearm possession on their premises.
Asked by Assemblyman P.K. O'Neill (R-Carson City) why the bill was necessary given existing trespassing laws and penalties, McManus said that MGM Resorts and other Strip properties needed additional tools to address the recent uptick in violent crime on the state's most famous boulevard.
"It gives law enforcement greater basis to interact with them, and to question them and to determine what their intentions are, what their purpose of having a weapon on the property is," the casino executive said. "Right now, if they decide to walk out the door, that's where the interaction ends. All you can do with the current trespass is ask somebody to leave, there's no other sanction."
But that section of the bill attracted much of the opposition — opponents said it would create a confusing patchwork of rules for lawful gun owners, such as concealed carry weapon holders, to navigate.
"It's really a shame that they're going to have to go out and plot out their course for any day running errands to try and navigate, who they have permission from, whether they're going to run into the sporting goods store, to the shopping mall, or perhaps they're having lunch at a certain hotel, restaurant, etc.," National Rifle Association lobbyist Dan Reid said. "So this is really disappointing."
John Piro, a lobbyist for the Clark County Public Defender's office, said the bill should be modified to only allow criminal penalties for those who "knowingly" violate the law, change how the bill treats individuals keeping firearms in their cars, and standardize the criminal penalty scheme throughout the bill.
And even though the bill contains explicit carve-outs for large firearm trade shows, Michael Findlay with the National Shooting Sports Foundation — organizers of the annual SHOT show — testified in opposition to the measure, saying it could lead to a "logistical nightmare" for the organization.
"We have longstanding relationships, we love Vegas, our guys are comfortable," he said. "Our men and women that attend the show are very comfortable in the town...But if all of a sudden they show up, and things have changed also in restaurants, lodging, locations have signs posted, because most of our attendees are from either out of state or even out of the country, there's real questions as to whether what they do in that situation."
The NSSF's objections were shared by a lobbyist for three Teamsters unions that work the trade show — notable as similar objections from the foundation and organized labor helped sink a portion of Jauregui's 2019 gun safety bill.
For her part, Jauregui said her "virtual door" was open to any parties who had an interest or suggestion on how to improve the legislation — but only for those who actually want to see the bill passed.
"I will not sacrifice the safety of every visitor and every other convention, for the convenience of one," she said.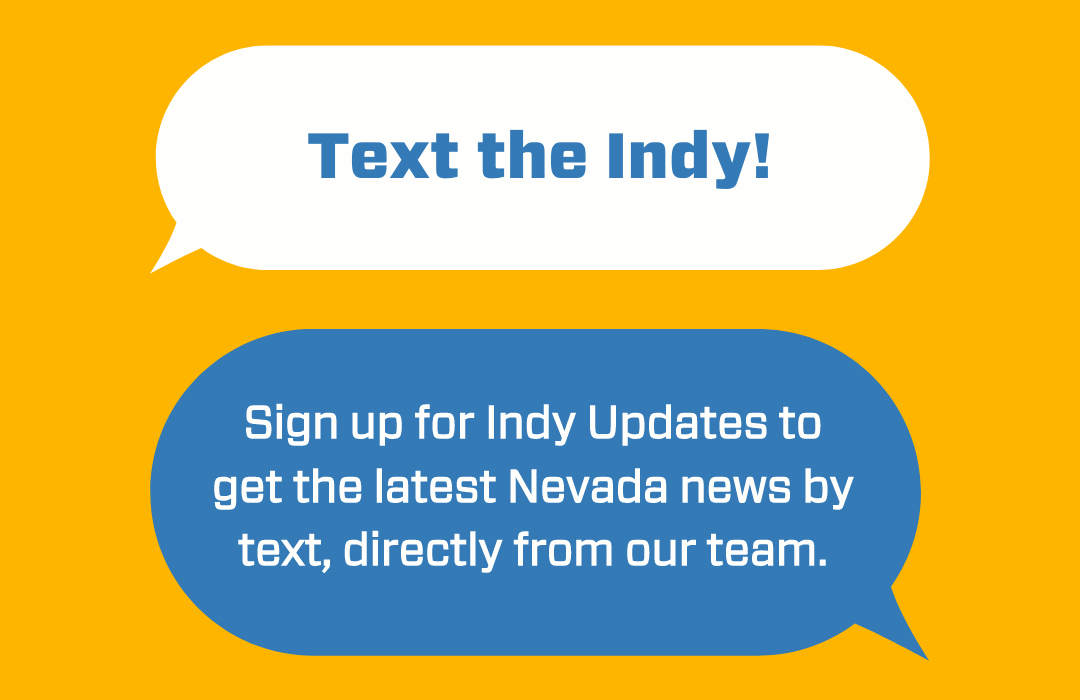 Featured Videos