Bill banning police ticket or arrest quotas embraced by unions, civil liberty groups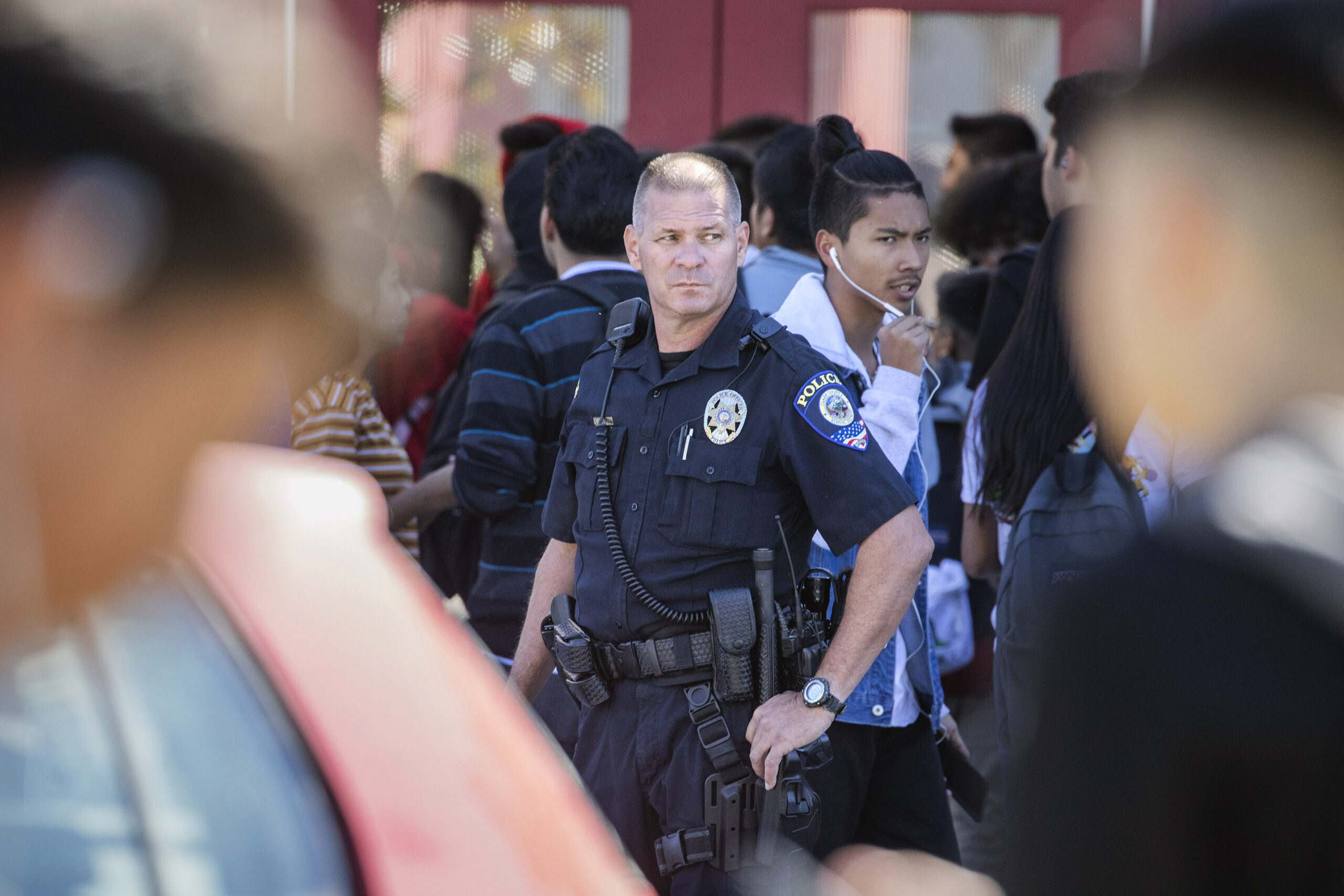 The official line from law enforcement is that ticket quotas don't exist in Nevada.
But on Thursday, members of the Assembly Government Affairs committee were told a different story.
Even though quotas for tickets or arrests aren't written down in official policy, representatives of police unions told lawmakers that many agencies still operate under a cultural assumption that the more tickets issued or more arrests made, the better.
"The belief is that an officer producing high numbers in these stats is a productive police officer and vice versa, one that is not producing in these areas is not productive," Las Vegas Metro Police Managers and Supervisors Association vice chair Troyce Krumme said. "If policing were a Fortune 500 company, this belief would be accurate, but policing is not a Fortune 500 company dependent on profits to exist."
The touchy subject of police quotas would be explicitly banned under AB186, a bill sponsored by Assemblywoman Rochelle Nguyen (D-Las Vegas) and that attracted support from police unions and Republicans during its hearing on Thursday.
Nguyen said that while Nevada police agencies are adamant that quotas don't exist in the state, the issue was more of a cultural one — meaning that it is easier for law enforcement to quantify things like tickets or arrests over "evidence-based policing practices" that result in more positive interactions between individuals and police.
"You can see some of the pervasive philosophy behind quotas still exists there, when you see police officers making arrests at a certain time of the month," she said. "You can hear from supervisors and management that it is something that we have just become accustomed to in law enforcement to quantifying that number, because it is easy to quantify that number."
The text of the bill is straightforward — it would prohibit police agencies in the state from ordering, mandating, or requiring officers to "issue a certain number of traffic citations or make a certain number of arrests over any period." It also would prohibit agencies from considering the number of citations issued, arrests made, or amount of fines assessed from citations by any individual police officer during a performance review.
Supporters of the bill pointed to a handful of other states — Iowa, Minnesota, Missouri, Montana, Nebraska, Pennsylvania and Illinois — that have taken legislative action to ban or deter the use of quotas.
Nguyen did offer an amendment that would remove language prohibiting police agencies from suggesting that officers issue a certain number of citations or make a certain number of arrests. Backers of the bill said that change would preserve flexibility for supervisors without gutting the intent of the bill.
"I can assure anyone who has a question whether a supervisor can hold their people accountable to work productivity, in light of this bill passing, I can assure the committee that they can," Krumme said. "They'll have to find new strategies, which is, I believe, the point of reform."
The bill attracted a wide variety of support — ACLU of Nevada Policy Director Holly Welborn said the legislation would give civil rights organizations the "tools that we need to monitor law enforcement behavior," pointing to an developing litigation in Rhode Island brought over similar language in that state's law.
The libertarian-leaning Nevada Policy Research Institute also supported the proposed legislation, saying it evoked a similar issue raised with police abuse of civil asset forfeiture law.
"When police are incentivized, financially or otherwise, to locate potential criminal activity, it is lower income minority neighborhoods which suffer most," NPRI lobbyist Daniel Honchariw said.
But police departments generally testified against the bill, saying that they were not supportive of quotas but didn't want to be stripped of supervisory oversight of rank-and-file officers.
"The taxpayers are paying the salary for this officer and we expect them to work," Las Vegas Metropolitan Police Department lobbyist Chuck Callaway said. "Although we don't have a quota, and we're not telling them to write X number of tickets, a supervisor needs to be able to have that conversation with employees that they need to get out and address crime that is occurring. And often that requires citations to be written and it requires arrests to be made."
Nguyen — who is also sponsoring a bill that would decriminalize traffic tickets — said she was prepared to continue working with opponents of the bill, adding that the larger issue of over-policing wouldn't be fixed with just one piece of legislation.
"Will this completely eliminate that? Probably not," Nguyen said. "But I think it is a very good step in the right direction, in giving guidance on what our policy as a state to curb these negative, unnecessary, policing for profit interactions with our community."
Comment Policy (updated 4/20/2021): Please keep your comments civil. We reserve the right to delete comments or ban users who engage in personal attacks, use an excess of profanity, make verifiably false statements or are otherwise nasty. Comments that contain links must be approved by admin.