Death penalty, use of force and bail: The top criminal justice reform issues on tap in the Legislature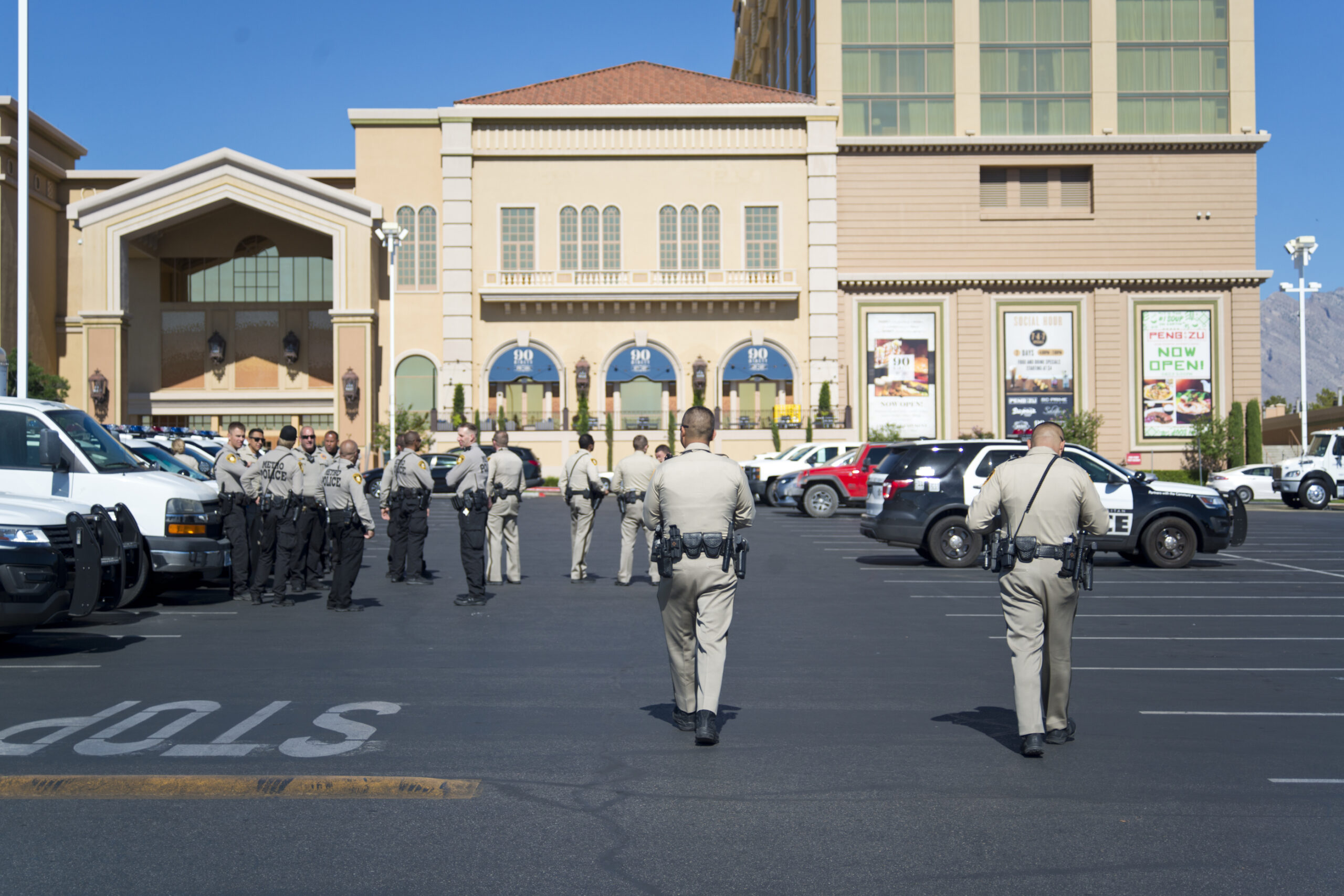 While the state budget is sure to dominate discussions during the ongoing legislative session, lawmakers haven't shied from queuing up some heavy-hitting proposals for criminal justice reform.
They plan to take another shot at abolishing the death penalty, work to decriminalize traffic tickets and implement policing measures such as tracking use of force incidents and making it easier for people to sue officers when they believe their rights were violated. Meanwhile, court decisions since the 2019 session have forced lawmakers' hands after they previously hit an impasse on whether to abolish cash bail.
"We are going to do everything in our power to ensure that that is a focal point of this session and taken very seriously by lawmakers and to ensure that it doesn't get lost in the sea of what is sure to be a session based on the budget," said Holly Welborn of the ACLU of Nevada.
The 2019 session was viewed in large part as the "criminal justice session" because of a major bill — AB236 — that sought to reduce the prison population through a series of changes to penalties for lower-level crimes and by increasing access to diversion programs.
Representatives for district attorney's offices said they were in the Legislative Building more than ever before trying to hammer out the details of that heavy lift.
But momentum for action on the issue of police reform swelled last summer when the death of George Floyd in Minneapolis touched off a new wave of Black Lives Matter protests in Nevada and elsewhere. Lawmakers limited police use of chokeholds and rolled back some of the protections afforded police officers who are accused of misconduct, but activists said they want to hold lawmakers to their statements that the legislation from the special session was just a start.
"We had a very modest step forward. Ending chokeholds in Nevada was a 35-year effort, and we finally did that in the state. But what is that worth if there aren't layers of accountability?" Welborn said. "What does that mean if law enforcement has no neutral body who is overlooking and taking a second look at whatever investigations might come out? What does that mean if police unions are able to to shield individuals from accountability?"
Below are some of the themes Nevadans can expect at the forefront of the legislative session.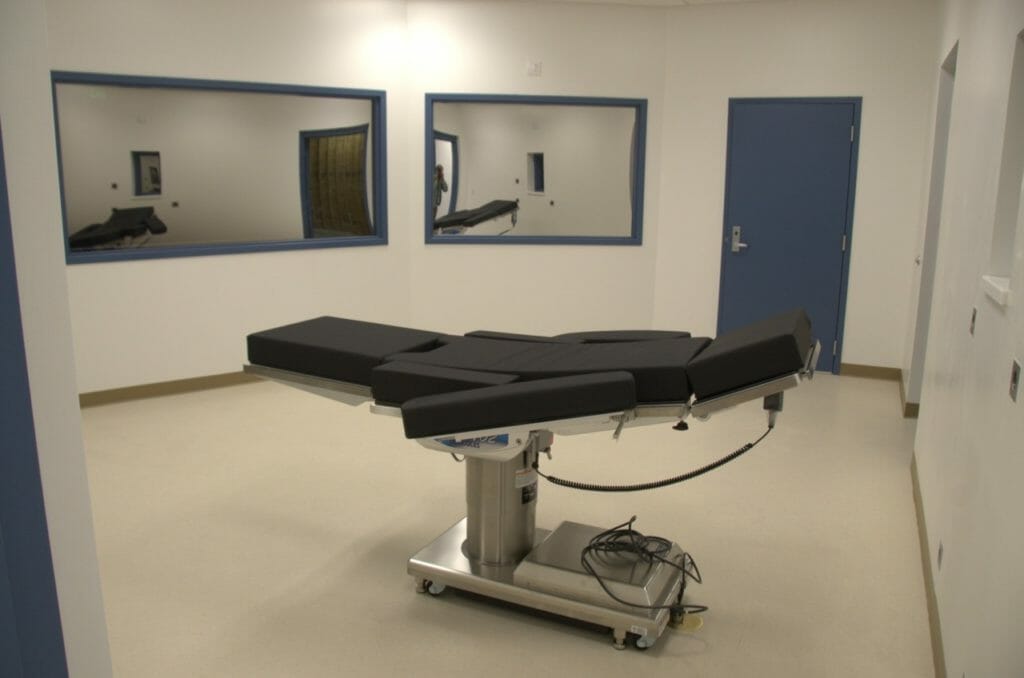 Death Penalty
There are already two bill draft requests seeking to abolish the death penalty in Nevada. A bill to end capital punishment got a hearing in 2017 but died, and the concept was not even brought up for discussion in 2019.
It's possible conditions are changing, though. The Virginia Legislature voted to abolish the death penalty and Democratic Gov. Ralph Northam has signaled he will sign the bill, which could make that the first state in the South to abolish the practice.
Members of the ACLU nationally and Nevada were "completely in mourning" over a string of federal prisoner executions in the final days of the Trump administration, Welborn said. She called capital punishment a "draconian policy that should no longer exist in state law" and pointed to problems the state has had implementing it, including a protracted legal battle over execution drugs when the state moved in 2018 to put Scott Dozier to death.
"We don't want to be in a situation where — and I doubt that the governor wants to be placed in a situation where — we have an execution order that goes out in the state," Welborn said. "We have pushed for it every session but we're doing a stronger push because now is the time."
Sisolak said during his gubernatorial campaign that he generally opposes the death penalty except in extreme cases, and a poll by The Nevada Independent in 2017 showed a majority of Nevadans in support of keeping capital punishment legal. But more recent data has not yet been released, and Sisolak's office on Friday did not commit to signing or vetoing such a bill if it came to his desk.
While the Assembly is more favorable to abolishing capital punishment — even putting the official committee stamp of sponsorship on the proposal — Senate Majority Leader Nicole Cannizzaro (D-Las Vegas) was noncommittal recently when asked whether she would give such a bill a hearing in the Senate.
Cannizzaro works for the Clark County district attorney's office. Prosecutors say they will be opposing efforts to end the death penalty in Nevada this session, as they have in the past.
"The majority of Nevada voters support capital punishment in the right circumstance," said Jennifer Noble, who represents the Washoe County District Attorney's Office. "The Nevada Supreme Court says it's constitutional, U.S. Supreme Court says that, and our position is just that the voice of the jurors who sat and heard that case should be honored, not second-guessed by our Legislature."
Rochelle Nguyen (D-Las Vegas), the vice chair of the Assembly Judiciary Committee, said she thinks the conversation will be broader than what it was in 2017, potentially including faith-based, economic groups, counties and others to consider implications of the policy.
"I think in the past it has always been, like, either you were for or against it," she said. "I think even between 2017 and going into 2021, the conversation is including a lot more people and I think that is important."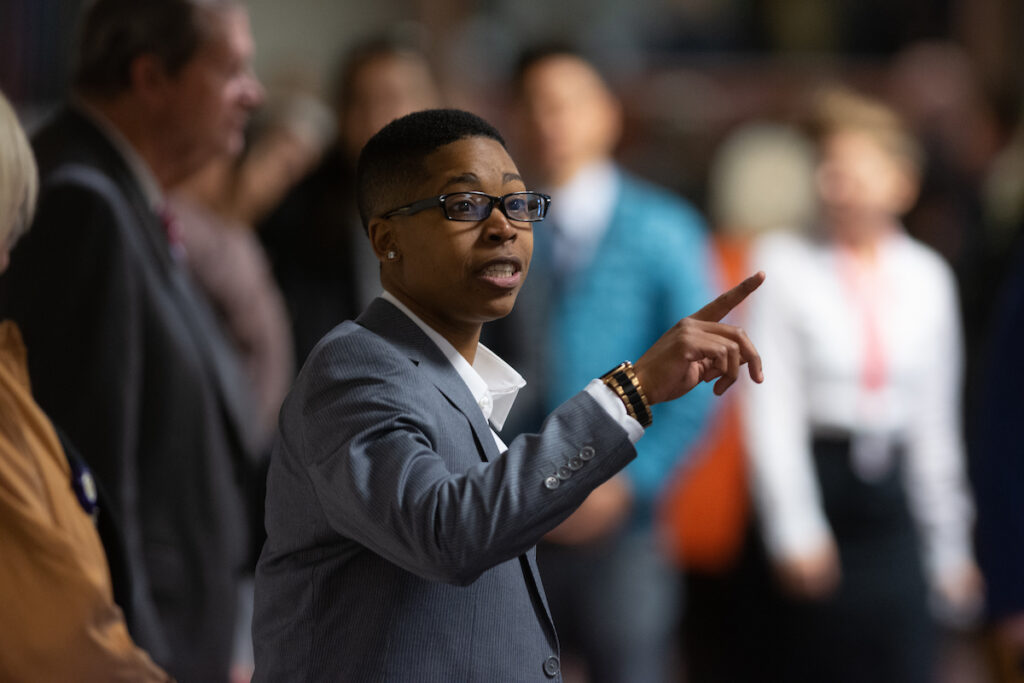 Policing Reform
Sen. Dallas Harris (D-Las Vegas) said she took cues from Colorado to develop an ambitious slate of 10 policing reform changes that will be rolled out in two separate bills.
After what critics viewed as a heavy-handed police response to protesters over the summer, Harris wants to bar police from shooting rubber bullets at people's torso, head or back.
She also wants to require police to give ample warning and space for people to disperse before deploying tear gas.
"It's not a ban, necessarily. But it makes it very clear that 'hey, you know, this squeezing people in on both sides and then tear gassing them — no," she said.
She also wants better recordkeeping on incidents of police using force. Harris pointed to an interview a Metro deputy chief gave to KLAS-TV indicating that she had access to a dashboard where she could see — for every officer in the department — how many complaints had been lodged against them, how many use of force incidents they were in and how many traffic incidents they were in.
"We need to see that," she said. "That way we can track trends."
If that's not feasible because of cost, she at least wants police departments in the state to report data to the federal government. A federal database on use of force incidents only reflects data from agencies representing about 41 percent of officers in the country.
Harris is aware that some reports may be unsubstantiated and said she's mindful of not sabotaging someone's career with false information, but is more concerned about aggregate numbers.
"These aren't designed to punish anyone," she said. "That's the very nature of something that's systemic. It's not about you, or how great you are, or your partner is ... it's about reforming the whole system so that it operates a little bit better."
She hopes to require more education of police officers, too. Rather than just a high school diploma, she wants at least an associate's degree or two years of military service as a prerequisite.
"There's a strong correlation between education and remaining calm under pressure, critical thinking skills, handling stressful situations, being exposed to people who are a little bit different than you just by nature of being on a school campus," she said.
Another idea in her bill is either a pilot program or a study on crisis response call centers, in hopes that 911 is not a caller's only option when help is needed. An alternative could connect people in distress to agencies that could dispatch trained mental health professionals to the scene; she'd like to study whether police officers should accompany those personnel.
She compared it to how the gas company is dispatched to the scene of a gas leak because they are best suited to the call, even though a leak is a dangerous and potentially life-threatening emergency.
"Why are we sending police officers to gas leaks?" she said. "That's what I feel like we're doing when it comes to the homeless man who is in front of your business, or when it comes to the person who's clearly just experiencing a mental health crisis."
She wants to put limits on the use of force, including the presumption that someone is not a deadly threat if they are pregnant or elderly. That presumption could be overcome with proof.
If an officer fails to reactivate a body-worn camera as required by law, Harris proposes there be a "permissive inference" that the missing footage would have reflected misconduct. A permissive inference is a suggested conclusion for a jury but they are not required to make that finding, and it would apply in investigations for legal proceedings but not in criminal proceedings against an officer.
She'd also like to create a "state cause of action" that can be invoked if a person believes an officer violated their rights. If the person is just seeking a policy change, an officer could not invoke "qualified immunity" — the principle that government officials are shielded from civil liability unless the person can prove the officer violated clearly established rights, usually through a previous and very similar case. But the officer could use that defense if the person is seeking monetary damages and if the officer had a good faith belief at the time of the conduct that they were not violating the law.
Her bills also would call for collecting data on traffic stops and have UNLV analyze the findings to see if they are more common in communities of color.
She also wants police departments to establish an early warning system and intervene in some way if there are red flags for a particular officer, such as a high number of citizen complaints, a high number of use of force incidents, or instances of improper detentions or searches.
"Let's give them some more training, maybe it's more intense supervision, before that bias manifests itself in a way that's not reversible," she said.
And finally, she wants to ban restraint chairs that are used in jails.
"Sometimes they strap people in very uncomfortable positions. They'll leave you there for days. It's just inhumane," she said.
Harris said she is trying to meet with as many people as she can to get feedback on her ideas before they go primetime. Her only concern is that the issue may be losing momentum, and she's reminded advocates that with the budget and redistricting taking up oxygen, she may need them to fight a little bit harder for these changes.
"My focus is trying to keep it in the forefront," she said. "We don't see the protests in the streets every day like we did. But the issue just — it hasn't gone away."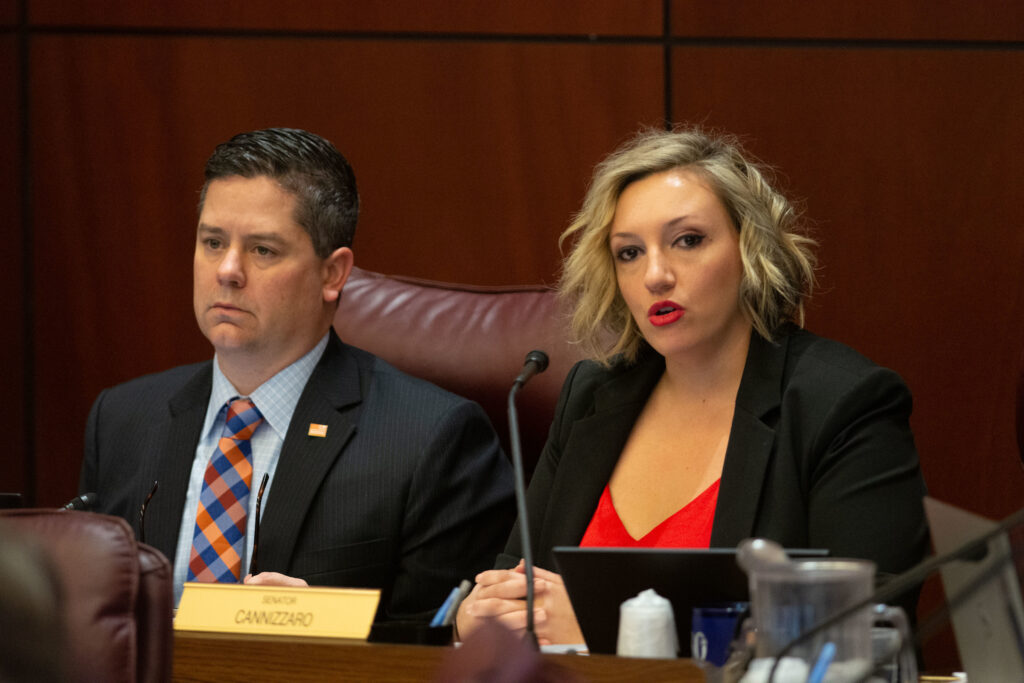 Adjustments to 2019 Reforms
One of the capstone accomplishments of the Democrat-led Legislature in 2019 was the passage of AB236, an omnibus bill filled with law changes that ultimately sought to reduce the prison population in Nevada and avert hundreds of millions of dollars in corrections spending over the coming decade.
It was the culmination of intensive data analysis conducted by the Crime and Justice Institute and work in the interim from the diverse membership of the state's Advisory Commission on the Administration of Justice. The bill, which made a variety of changes that headed off some parole revocations and eased some drug crime penalties, passed on party lines in the Assembly and on a broader, bipartisan basis in the Senate in spite of prosecutor opposition.
Prosecutors note that much of the bill took effect only six months ago — meaning it may be both hard to tell its full effect, and lawmakers may be hesitant to make significant changes as they watch for how things play out. The male prison population in Nevada in November was only about 84 percent of what it had been projected to be, although it's unclear how much of that can be attributed to the bill and how much might be linked to unusual inmate movement trends related to COVID-control measures.
"We're still working out a lot of kinks," said John Jones, who represents the Clark County district attorney's Office. "Some issues have sort of bubbled to the top."
But there are a few changes prosecutors will be pushing for this session. One is about parole revocation hearings — prosecutors say the bill in some ways tied the hands of judges.
"It used to be a judge could revoke for any violation of probation," Jones said. "But after 236, a judge is limited in what they can do, depending on what the violation is that's in front of them at the time. So we've had some defendants show up in court with some pretty serious allegations … that don't meet the requirements for actual revocation."
One example is that while felons are prohibited from having a gun, people with gross misdemeanors are legally allowed to have guns. But some people with gross misdemeanors are on probation and are prevented from having a gun as a term of their probation; prosecutors think it should be easier to revoke their probation if they are found to have one.
"So far, the conversations that we've had with legislators — they've been open to changes, but I think because the bill is so new, they don't want to make any drastic changes right now," Jones said. "There's some desire to defer, at least until [the] 2023 session, so we can really have a longer period of time to see how the bill actually plays out."
The Washoe County district attorney's office wants to study the effect of the bill on the community and public safety at large, rather than just on incarceration numbers. They've obtained a grant from the Crime and Justice Institute and are trying to figure out what metrics to be using to quantify it over the next few years.
"With the pandemic, that's sort of hard to quantify because people are staying in their homes," said Noble. "Is this making our communities safer? Is it an improvement? Do we have better criminal justice outcomes? And that's a question that only time is really going to answer."
Welborn said she's also curious about the legislation's impact, and how much of the current decrease in the prison population derives from the bill as opposed to the unusual trends brought by the pandemic.
"I think it's too soon to tell what the long term impact will be," Welborn said. "This is going to be over the course of, I believe, a decade where we will really see that large dollar impact and large population impact."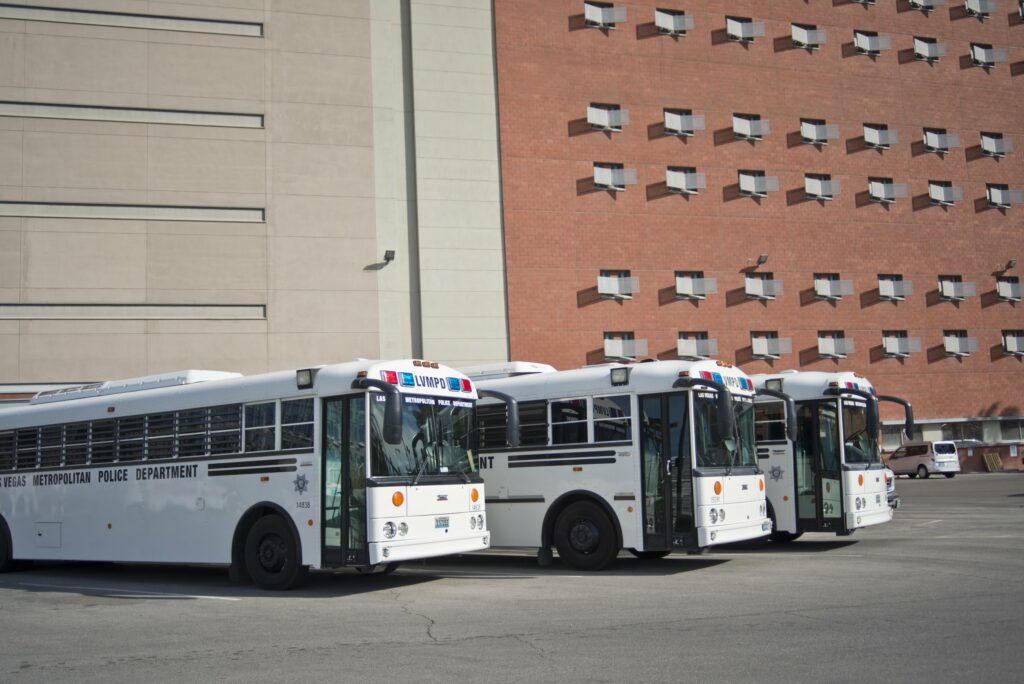 Bail
Advocates have been pushing for years to get rid of cash bail, saying the practice leads to poor people languishing in jail because they can't afford bail while richer people leave almost immediately. But negotiations on bills to reform bail broke down in the 2019 session, and Cannizzaro pushed a resolution to study the issues surrounding bail as a compromise to keep the issue alive.
"We look forward to shining a light on some of the inequities in the criminal justice system that bail has wrought and bringing that to this body next session to, hopefully, find a solution," public defender John Piro testified at a hearing for the resolution in 2019.
In a move that upped the urgency of the changes, the Nevada Supreme Court issued a ruling in April 2020 that required significant guardrails as to how the state administers bail. The ruling came in the case of Jose Valdez-Jimenez, who was assessed a $40,000 bail that he couldn't afford after stealing merchandise from a Victoria's Secret in Las Vegas.
An interim legislative committee over the summer advanced a list of 16 recommendations for reforming the way the state administers bail, in large part incorporating the decisions from the Supreme Court. The committee has five bill draft requests codifying the recommendations in the committee's final report, although the actual bills have yet to be introduced.
Among them are requiring bail hearings to be conducted in a reasonable amount of time and requiring the use of federal poverty guidelines when determining a defendant's ability to pay bail.
Another recommendation puts the onus on the state to prove, by clear and convincing evidence, that the conditions of release they're seeking are the least restrictive needed to ensure community safety and the defendant's return to court.
And another proposal requires quarterly reporting of certain information about bail, including data about who is in jail and why, and reports about people who are held on bail less than $2,500 for more than a week.
"A lot of the arguments that we have had in the past were answered by the Nevada Supreme Court in the Valdez-Jimenez decision," Jones said. "What we're really arguing about is the implementation of the Supreme Court's decision."
Among those points is how the Legislature should define a "prompt" hearing. Prosecutors say they don't want to violate a defendant's rights, but also want to make the requirements feasible for rural courts that do not have the resources to do what Clark County has done — hold initial appearance hearings twice a day, every day of the week and every week of the year.
Prosecutors also want to secure the ability to ask for a short continuance that might extend the time someone is behind bars when they need more time to work on a case.
"Sometimes we need more time when our spidey sense goes up about a defendant based on what we've read," Jones said.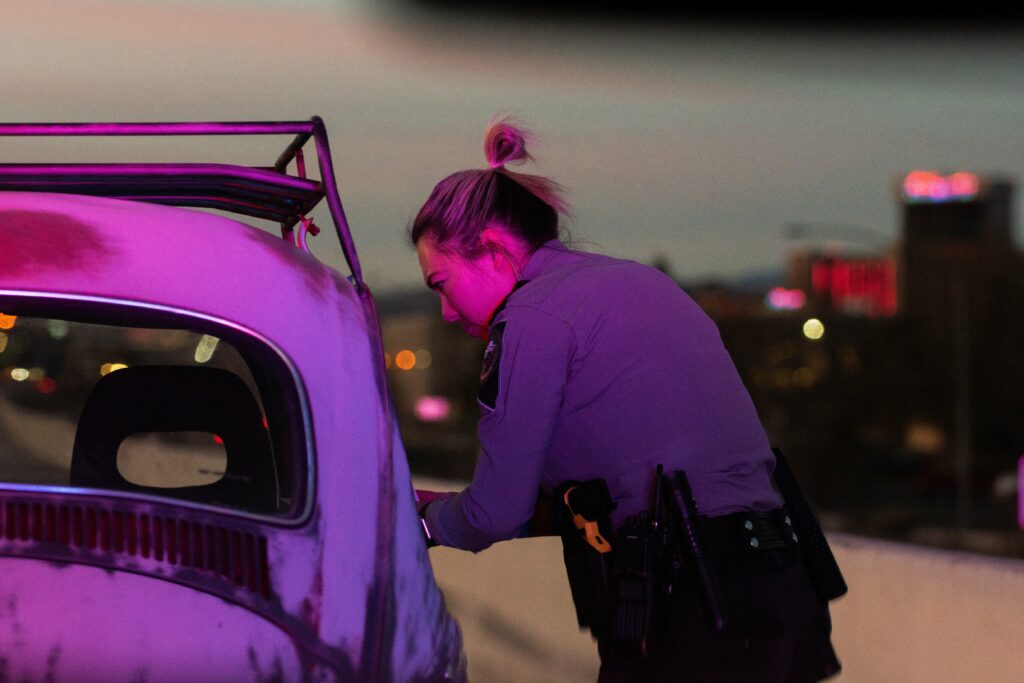 Decriminalizing Traffic Tickets
Nguyen wants to re-up a discussion about decriminalizing traffic tickets. Under the current system, an unpaid ticket can escalate to an arrest warrant, leading to people being jailed and facing the related consequences for nothing more than an overdue fine.
That can be particularly life-altering for undocumented immigrants, with an unpaid ticket turning into an interaction with immigration authorities through the jail and potentially deportation.
During the pandemic, some local jurisdictions have eased their rules on traffic violations. The Las Vegas Justice Court suspended enforcement of about 270,000 outstanding traffic warrants in April, meaning people would not be arrested for them if stopped.
Nguyen said she hopes to draw on experiences like those that were driven by the pandemic, as well as that of Carson City, which in 2019 stopped adding additional warrant fees and stopped arresting people on the basis of a traffic warrant.
"I was kind of inspired to see that they were able to do it, they're still standing," she said. "It's convenient when you have someone who tried to do it on their own and we're being innovative, because they can tell us what some of the pitfalls are."
Prosecutors say they do support the idea of making traffic tickets civil offenses rather than criminal.
"We've looked at some other jurisdictions that do it and I think we can make that work here in Nevada," Jones said.
Under a civil model, the district attorney's office would be out of the business of prosecuting traffic offenses, and instead, anyone seeking to contest their ticket would show up to court, along with the officer, and the judge would make a determination based on the preponderance of evidence. Prosecutors say they rarely have the bandwidth to put their full effort into minor traffic cases anyway.
"We're focused on the robberies, the murders, the sex assaults, the serious property offenses," Jones said. "Oftentimes traffic doesn't get the attention that maybe it should, because our priorities are focused elsewhere, our eyes are elsewhere due to our high caseloads."
One snag is that traffic ticket fines fund court operations and local government operations. They would have to find another revenue source if income from tickets dropped.
"I think most people would agree it's a horrible way to fund your judiciary, but that's where we are right now," Jones said.
But, prosecutors say, it's unlikely that there are large swaths of people who would only pay their fines if they had jail time hanging over their heads, and would flout the penalties under a civil system.
Nguyen said the current system — with penalties that grow if they go unpaid — can even make people less inclined to pay an overdue fine.
"If you get a $200 ticket, and then you miss a payment and all of a sudden that's a $550 ticket, you're probably less inclined or don't have the resources to pay the $550 ticket," she said. "But if the ticket remained at $200, you might be more inclined or might be more able to do so."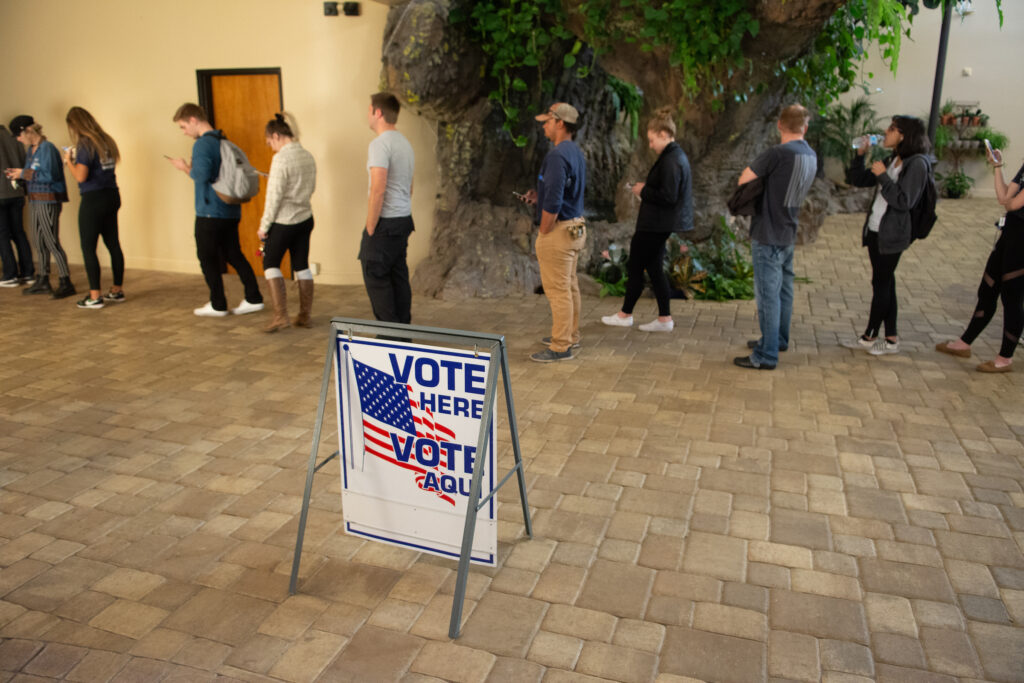 Marsy's Law
The strictures of Marsy's Law, a constitutional amendment approved by voters in 2018 that requires more notification of crime victims during the proceedings against the person they're accusing, can sometimes be at odds with the goal of holding bail hearings more promptly.
The Washoe County DA's office is using electronic notifications — including texts and email depending on the victim's preference — to notify victims of hearings. But prosecutors said it's been a challenge to have the kind of system where victims can easily log on and understand what's happening with their case.
During the special session, lawmakers axed $10 million designated for implementation.
"I think people do default to us to be the de facto implementer of Marsy's Law, and it is just as much the obligation of the court as it is our office," Jones said.
The ACLU of Nevada has several concerns about Marsy's Law, including whether requirements to notify victims about court proceedings will interfere with the need to hold initial hearings within 48 or 72 hours.
"If that indeed happens, then that's a clear rights violation," Welborn said.
There's also concern about how the law's requirement that victims be paid full and timely restitution has led to large cuts of money sent to inmates by their loved ones being diverted to restitution. Families complained that the prison system's initial 80 percent garnishment was too oppressive and prevented inmates from getting funds they needed to buy basics from the commissary; the rate was recently reduced to 50 percent.
"What limitations are we going to place on that implementation?" Welborn asked. "I think we're getting closer and closer to needing the courts to weigh in on exactly what it is that law means."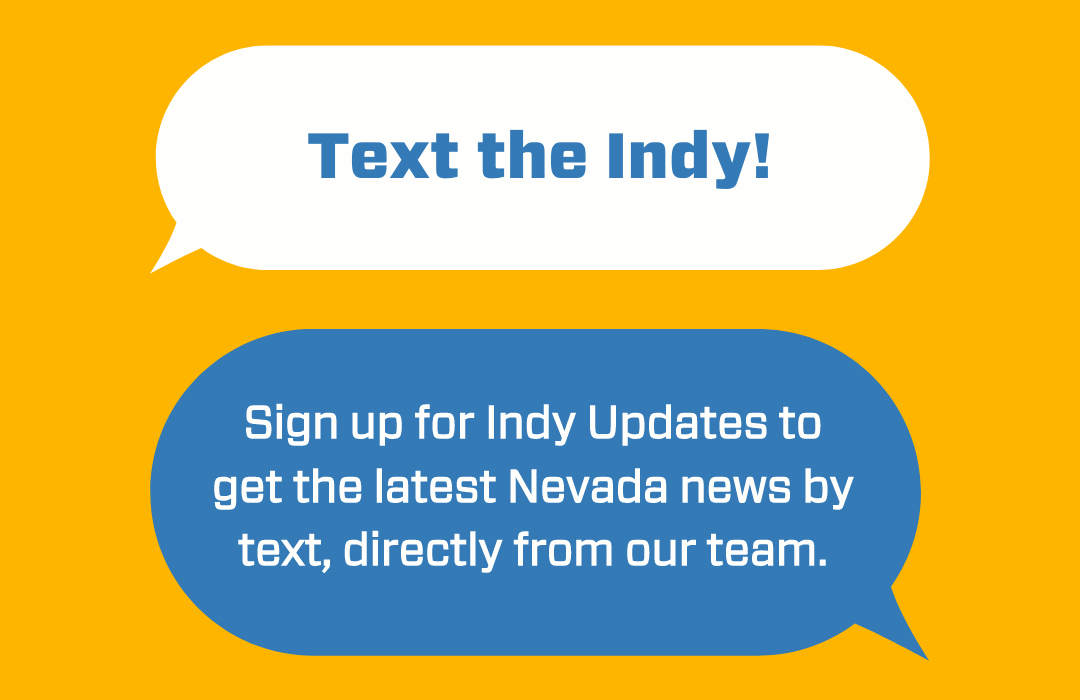 Featured Videos