Lawsuit before state Supreme Court seeks to curtail use of cash bail statewide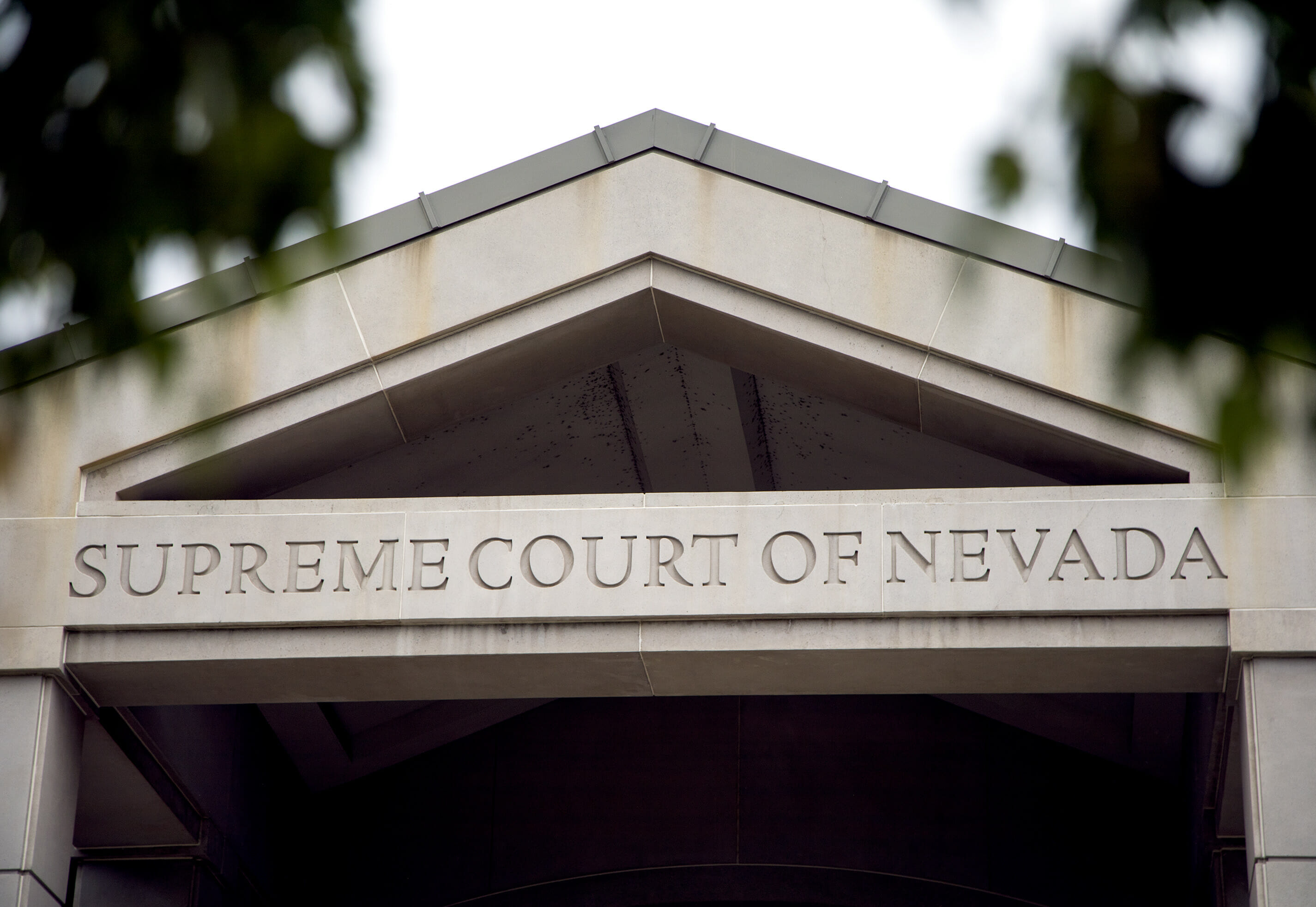 A lawsuit backed by a national civil rights group and public defenders in Clark County is seeking to substantially overhaul Nevada's system of requiring cash bail for pretrial release, which could have major implications for the state's criminal justice system.
An otherwise unremarkable criminal case against 58-year-old Jose Valdez-Jimenez, accused of stealing thousands of dollars of merchandise from multiple Victoria's Secret stores in Las Vegas last year, could be the catalyst for a radical shift in Nevada's system of allowing judges to require cash bail be posted before a defendant in a criminal case is released prior to the start of a trial. 
Although Valdez-Jimenez recently reached a plea deal with prosecutors and was sentenced to three to 10 years in prison on Tuesday, attorneys on his behalf are still seeking to challenge the cash bail system used in Clark County and across the state. Valdez-Jimenez has been detained in the Clark County Detention Center since May 2018, after a judge assessed a $40,000 bail that he has been unable to pay since he was arrested and that has kept him behind bars for the last 15 months.
The case is part of a multi-year effort by attorneys with the Clark County public defender's office, which advocated strongly for ultimately unsuccessful efforts to reform bail in the 2019 Legislature. Attorneys for Valdez-Jimenez say they have filed hundreds of motions and petitions in district and state court as a way to challenge what they call the unlawful use of cash bail in Nevada and Clark County to detain individuals before a trial without regard to their ability to post bail or the likelihood of returning to court. 
Though opposed by Clark County District Attorney Steve Wolfson, the case is scheduled for oral arguments before the Nevada Supreme Court on Sept. 4, where the seven justices could opt to follow in the footsteps of other states and jurisdictions in requiring more procedural steps before a judge can order cash bail be posted for pretrial release.
"What we're saying over and over again is cash bail is a condition of release," said Nancy Lemke, an attorney with the Clark County public defender's office. "It has to be attainable. So if somebody earns Paul Manafort money, bail is higher. If somebody earned $1,000 a year, bail should be lower."
The case against Valdez-Jimenez is relatively straightforward; he was caught on camera at multiple Las Vegas retailers between February and April 2018 stuffing merchandise (including leggings, underwear and in one case a blender from a Macy's) into a plastic bag and leaving without paying. Arrested by the Henderson Police Department, he was charged with 10 felony counts of burglary and grand larceny, and a grand jury unanimously agreed to proceed with a criminal indictment against him in under three minutes of discussion.
But it was the assessment of a $40,000 bail by District Court Judge Elizabeth Gonzalez — which Valdez-Jimenez was unable to pay — that drew the attention of Lemke and another public defender, Christy Craig, who in 2017 began working on a project in the office under former Public Defender Phil Kohn to challenge the existing bail laws and procedures in the state's largest county.
The two filed motions with a Clark County District Court judge to overturn the assessed bail and allow for release, which were rejected in June of 2018. They appealed to the state Supreme Court, and amid a nearly eight-month lull, filed similar litigation in federal court.
Their basic argument is that regardless of the facts of Valdez-Jimenez's individual case, he and other defendants in pretrial custody should not be assessed an arbitrary bail amount but rather should be granted a pretrial detention hearing, where a judge affirmatively grants release with or without conditions or orders continued incarceration before a trial.
"To date, no court has determined, following the filing of the indictment, that preventative detention is the least restrictive means of ensuring community safety and assuring Petitioner's return to court," attorneys for Valdez-Jimenez wrote in a court filing in the state Supreme Court. "In the absence of such a finding by clear and convincing evidence, Petitioner's continued incarceration violates his constitutional and statutory rights."
Of the roughly 4,300 people incarcerated in the Clark County Detention Center on a daily basis, dozens to hundreds remain there because they are unable to post bail. As of Monday, 155 people in the CCDC were being held on bail of less than $5,000, which would typically require a 15 percent payment to a bail bondsman, or $750, to secure release. At least 30 people were being held in CCDC with assessed bails of $1,000 or less  — all of which costs the detention center (and Clark County) between $135 and $150 a day.
Lemke said in an interview that the lawsuit was not necessarily asking the state Supreme Court to overturn any bail-related laws, but instead to set a precedent and require "clear and convincing" evidence in a pretrial hearing as opposed to merely assessing bail at the outset, which she said amounts to a de facto judgement of detention when a person can't afford to pay bail.
"We're saying you've got to do away with the system that talks about a number as the first thing that comes out of the prosecutor's mouth when they go to court," she said. "We want them to actually choose: do you want to see pretrial detention, or are you okay with a pretrial release whether it's conditioned or not? And if they want to seek pretrial detention, we believe that the federal Constitution requires them to make a showing by some evidentiary standard."
Assisting on the lawsuit is a national bail reform nonprofit, Civil Rights Corps., which has intervened and occasionally won victories in court putting significant limits on the use of cash bail, including in California, Houston and other jurisdictions.
Olevia Boykin, an attorney with the group, said the organization became involved in Valdez-Jimenez's case to help provide broader details and legal arguments, such as an amicus brief on the history of bail authored by several prominent legal professors.
"Public defenders are working day in and day out in the criminal legal system and they have the best grasp of what's happening there," she said. "What we bring is expertise on a particular issue that we litigate across the country. We've brought tons of bail cases, we've done it a number of different ways and we're able to provide that 40,000 foot view of what's going on and be able to help them work through strategy."
But the Clark County district attorney's office, which did not return an email seeking comment on the case, has been actively opposing the litigation in court and defending the use of bail in the county over the last year.
In the case of Valdez-Jimenez, prosecutors said the bail amount assessed was fair given his criminal history and at least two incidents of failing to appear in court. They described him as having a "a longer criminal history than people working decades in law enforcement have ever seen," with at least 23 felony convictions and having used nearly two dozen aliases, four different Social Security numbers and 22 different birth dates. 
As for the structure of the bail system used by the county, the district attorney's office wrote in court filings that past District Court decisions had upheld similar cash bail systems used by other states and jurisdictions as constitutional, and that defendants assigned a cash bail for release before a trial have always had the option of requesting a hearing for a bail reduction or release at or after their initial arraignment.
"Ultimately, an individualized hearing prior to setting bail is not required because Nevada's statutes provide defendants with an opportunity to be heard on custody status at their first court appearance," attorneys for the office wrote in a filing to the state Supreme Court. 
Their arguments have also turned personal: suggesting in a motion to dismiss the case filed after Valdez-Jimenez reached a guilty plea that his attorneys in the public defender's office — who filed similar requests on behalf of several other indigent defendants — were politically motivated.
"The state disputes that the bail issue presented is of widespread importance," attorneys for the office wrote in the filing. "Rather, it is a pet issue of just two particular attorneys with a political agenda for bail reform who happen to represent all three petitioners in this case. There is no indication that other parties or judges are in need of 'guidance' from this Court as to bail matters in general."
Robert Langford, a longtime Las Vegas criminal defense attorney who mounted an unsuccessful primary campaign against Wolfson in 2018, called the assertion that bail reform was not important topic "bullshit" and "asinine," and that bail issues including determining a defendant's ability to pay was an important issue that affected courts throughout the state. 
Langford said he expected the court to "take the bull by the horns" and potentially move to require more procedural steps before lower court judges could require cash bail as a condition of release, partially because of former Chief Justice James Hardesty's work pushing for judges to use a risk assessment tool as part of determining pretrial release.
"I think that the Nevada Supreme Court right now really wants to effect some kind of reform in the manner of which people are held in custody," he said. "I know that there are some right-thinking people on the court right now who realize that the current system is unacceptable."
The lawsuit itself actually predates efforts by some criminal justice advocates to reform the use of cash bail in the 2019 Legislature, but which fell short amid opposition to a last-minute bill (AB125) opposed by bail bonds agents, district attorneys, local governments and even some bail reform advocates. Legislators ultimately only passed a resolution creating an interim study on pretrial release and the use of bail to be completed before the 2021 Legislature.
In a procedural order filed on July 24, the state Supreme Court dismissed the issue of excessive bail (as it was specific to the individual cases) but agreed to hear oral arguments as to "whether the initial bail settings were unconstitutional because they were made in the absence of the petitioners without any adversarial hearing, and whether the individualized bail hearings violated the petitioners' rights to due process and equal protection."
Though the case is proceeding in state court, similar litigation on behalf of Valdez-Jimenez isn't moving forward in federal court, where the case was dismissed in late June after he pleaded guilty and waived his right to a trial. Federal courts lose jurisdiction in pre-trial detention issues if a defendant pleads guilty; prosecutors with the district attorney's office filed the motion to dismiss the case on the same day a plea deal was reached, which was granted by the judge the next day.
As for Valdez-Jimenez, the eventual outcome of the case won't affect him because he agreed to take a plea deal, negotiated down to one burglary charge from the original ten charges and an agreement for prosecutors not to seek "habitual criminal" status, which would likely extend his jail time.
But in his sentencing hearing on Tuesday, the 58-year-old appeared regretful; telling Judge David Jones through an interpreter that he had struggled with addiction for the last two decades and wanted a chance to turn his life around. 
"It's the first time I get to speak to a judge face to face," he said, after more than 450 days in custody.
Trey Arline contributed to this story.
Disclosure: The Nevada Independent is represented pro bono by Langford's law firm in a lawsuit seeking access to records related to the state's 2017 diabetes drug pricing transparency law.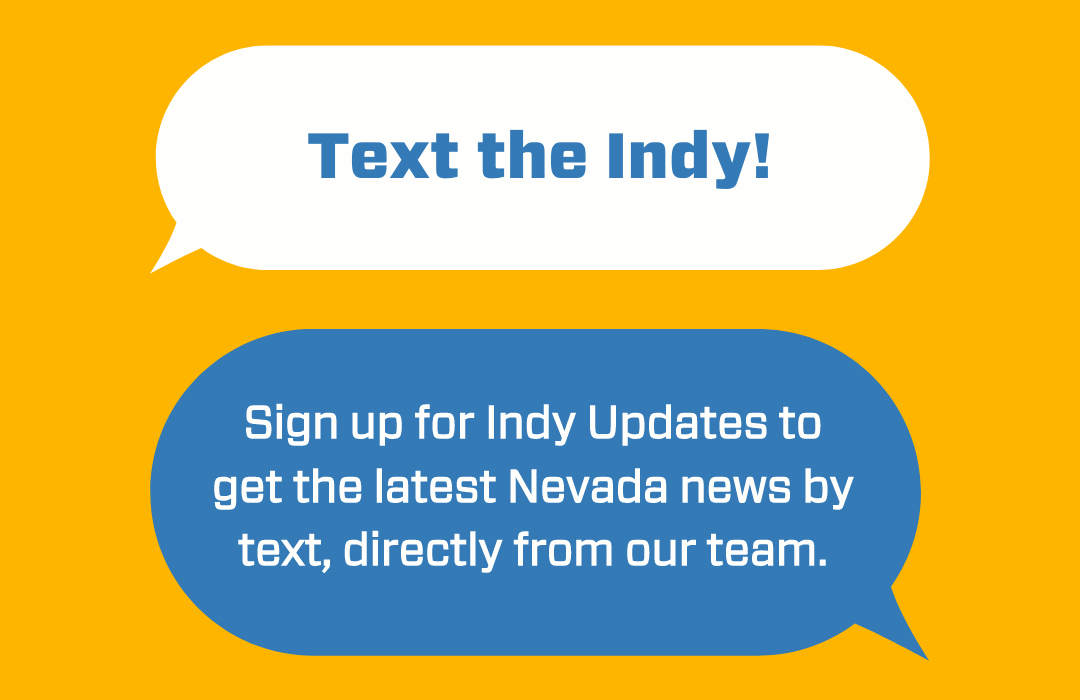 Featured Videos