Major criminal justice reform bill reemerges with changes after 2 months of 'heavy lifting'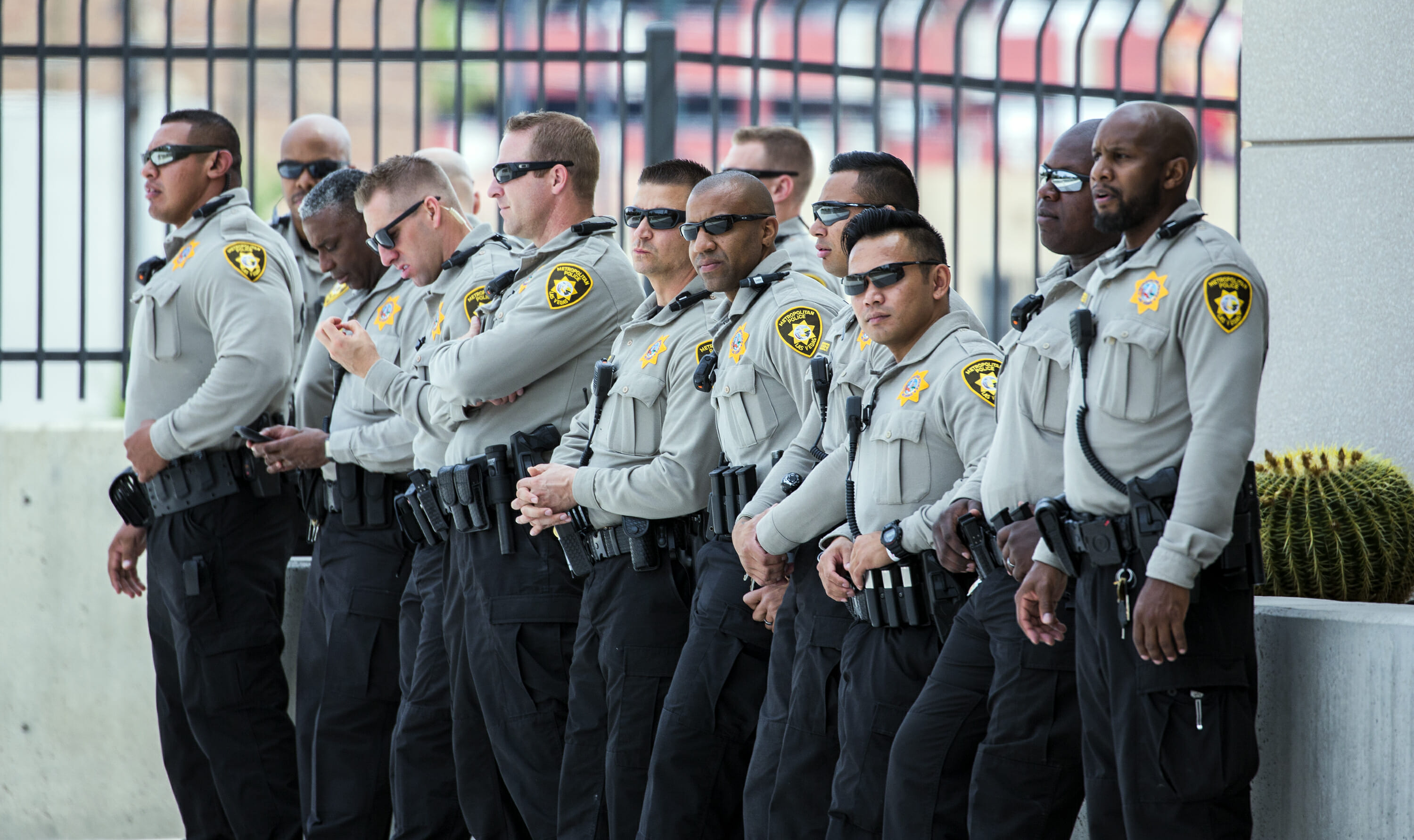 Two months after a contentious hearing, lawmakers are revealing a reworked version of a major criminal justice reform bill aimed at curbing Nevada's rising prison population and incarceration costs.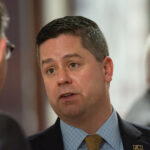 Assembly Judiciary Committee Chairman Steve Yeager walked reporters through an amendment Tuesday to AB236, an omnibus bill that reduces penalties for some lower-level crimes and aims to increase access to "diversion" programs that offer offenders treatment and services in lieu of time behind bars. The bill enshrines many recommendations developed during the interim by criminal justice leaders and the Crime and Justice Institute, which projected that implementing all the changes could cut prison costs by $640 million over the next decade.
"I think we tried to accommodate as much as we can while still accomplishing what ... Gov. Sandoval and others tasked us to do, which was to do something meaningful about this problem and not just to make small changes around the edges," Yeager said. "We all have the goal of making sure that [offender] doesn't come back, whether it's on the defense side or the prosecutor side or law enforcement side."
After two months of meeting with fellow lawmakers, police, court representatives, prosecutors and civil liberties advocates to work out their differences, Yeager plans to bring the measure up for a vote in his committee on Thursday. It will then come to the full Assembly for a vote before repeating the process again in a Senate headed by Democratic prosecutor and Senate Majority Leader Nicole Cannizzaro, who has sponsored bills this session that take a more tough-on-crime approach.
"I'm not sure where the working groups that have been working on that have landed," Cannizzaro said Tuesday when asked about the bill's prospects in the Senate. "I'm just as excited to see it as you are."
Holly Welborn of the ACLU of Nevada said she's optimistic that the sweeping criminal justice bill will succeed this session.
"We had some very productive and meaningful conversations with the Senate majority leader," she said. "I think we're hopeful at this point that many of the changes that are coming out of the Assembly —  they haven't really scaled back too much on the reform that we think is necessary."
The bill has less than a month to finish the process, but Yeager said he tried to do as much of the heavy lifting as possible on the Assembly side. He said he's cautiously optimistic that he'll get bipartisan support on the amended legislation.
"Change can be uncomfortable, but I'm comforted by the fact that in every state that they've done this, the results have by and large been positive."
Changes in the amended bill include:
Burglary: Nevada's expansive burglary statute, which covers anyone who enters a building with the intent to commit a crime, was one of the chief areas of focus for leaders who wanted to reduce prison crowding.
The amended bill breaks the burglary statute into a series of subcategories, with commercial burglaries having a lower penalty than residential burglaries.
While it initially reduced the crime of car burglaries to a gross misdemeanor, the amendment restores that crime back to a category E felony punishable by 1-4 years in prison.
"It's sort of quality of life offense, right? I mean, no one wants their car broken into," Yeager said.
The bill has higher penalties for burglarizing a structure or a business, but reserves the highest penalties for residential burglaries. That is punishable as a category B felony.
"Everyone sort of agrees that … those are the real bad actors that are breaking into houses," Yeager said. "That's some serious stuff, which is very different than someone going into a casino and passing a bad check."
Habitual criminal statutes: The original bill proposed to rework the state's lower level "habitual criminal" law. Initially, it required courts to look back within the past 10 years to see whether a person was a repeat offender, because people can seal records on crimes older than that.
The new amendment simplifies the structure, specifying that five prior felonies make someone eligible for up to 20 years in prison under the habitual criminal statute, and seven prior felonies make them eligible for a life sentence. Existing law says two felonies qualify for up to 20 years behind bars, and three felonies qualify a person for up to life in prison.
The bill doesn't affect the state's law on violent habitual offenses. To qualify for that charge, a person only needs to commit two violent acts.
Theft: Going into the session, leaders proposed increasing the benchmark at which a theft becomes a felony. Existing law specifies that stealing anything worth more than $650 should qualify.
While the original bill proposed raising the threshold to $2,000, the compromise language puts the mark at $1,200. That means stealing a single smartphone would probably be a misdemeanor.
"It was a compromise. But we definitely had discussions about iPhones," said Democratic Assemblywoman Rochelle Nguyen, who worked heavily on developing the amendment.
Graduated sanctions: Reformers wanted to ensure that parolees and probationers who make a "technical" violation to their parole terms aren't so easily thrown into jail. It can often take 30-45 days for someone who violates their parole to get a hearing before a judge who determines if the person heads to prison. That lapse can be a major setback in any progress a parolee or probationer is making in their life.
The bill offers a specific definition of what is "technical" and what is legitimate grounds for heading back to prison.
"If you commit a new felony crime, obviously you can be sent back for your whole sentence," Yeager said. "If you commit a misdemeanor battery, domestic violence, if you commit a misdemeanor driving under the influence … that is not a technical violation ... those are public safety misdemeanors and they're important."
Drug crimes: The bill sought to ease Nevada's strict rules on drug possession and sales. Existing law defines drug trafficking as possession of more than 4 grams, which is far stricter than federal law on the topic; the amendment lifts that threshold to 100 grams.
The bill specifies that possession of a controlled substance is a misdemeanor for the first two times and a felony on the third.
Possessing the drug with an intent to sell it — even if the amount is small — remains a felony. Having less than 14 grams is a category D felony, with higher penalties for greater weights.
"We want to punish the pushers, but we don't necessarily want to overly punish the users because that's a behavioral health issue. That's a substance abuse issue," Yeager said. "So to, to separate those two classes and say if you're a user, we want to try to get you help. If you're a seller, that's a different story."
Initially, the bill would prevent a conviction for intent to sell unless there was "indicia" of sales, such as scales, a list of customers or a large amount of cash. The amendment now specifies that weight can be an indication of intent to sell, so a large quantity of drugs could be grounds for pursuing drug sales charges.
The bill also seeks to give judges more discretion in sentencing people for drug trafficking. The idea is that often, people are "mules" for drug traffickers and not the actual kingpin, but would still face draconian drug trafficking penalties.
"A judge would be able to say, look, I don't think you're the bad guy here," Yeager said. "You're still gonna have your felony. You're probably still going to go to prison, but we're not going to pay for you to spend the rest of your life in prison in Nevada."
Summary of AB236 Amendments by Michelle Rindels on Scribd
The Nevada Independent is raising $200,000 by Dec. 31 to support coverage of the 2024 election.
Tax-deductible donations from readers like you fund this critical work.
If you give today,your donation will be matched dollar-for-dollar.
Give + Get Matched
Featured Videos