Bill rolls back controversial 2019 measure protecting police who are under investigation, but few satisfied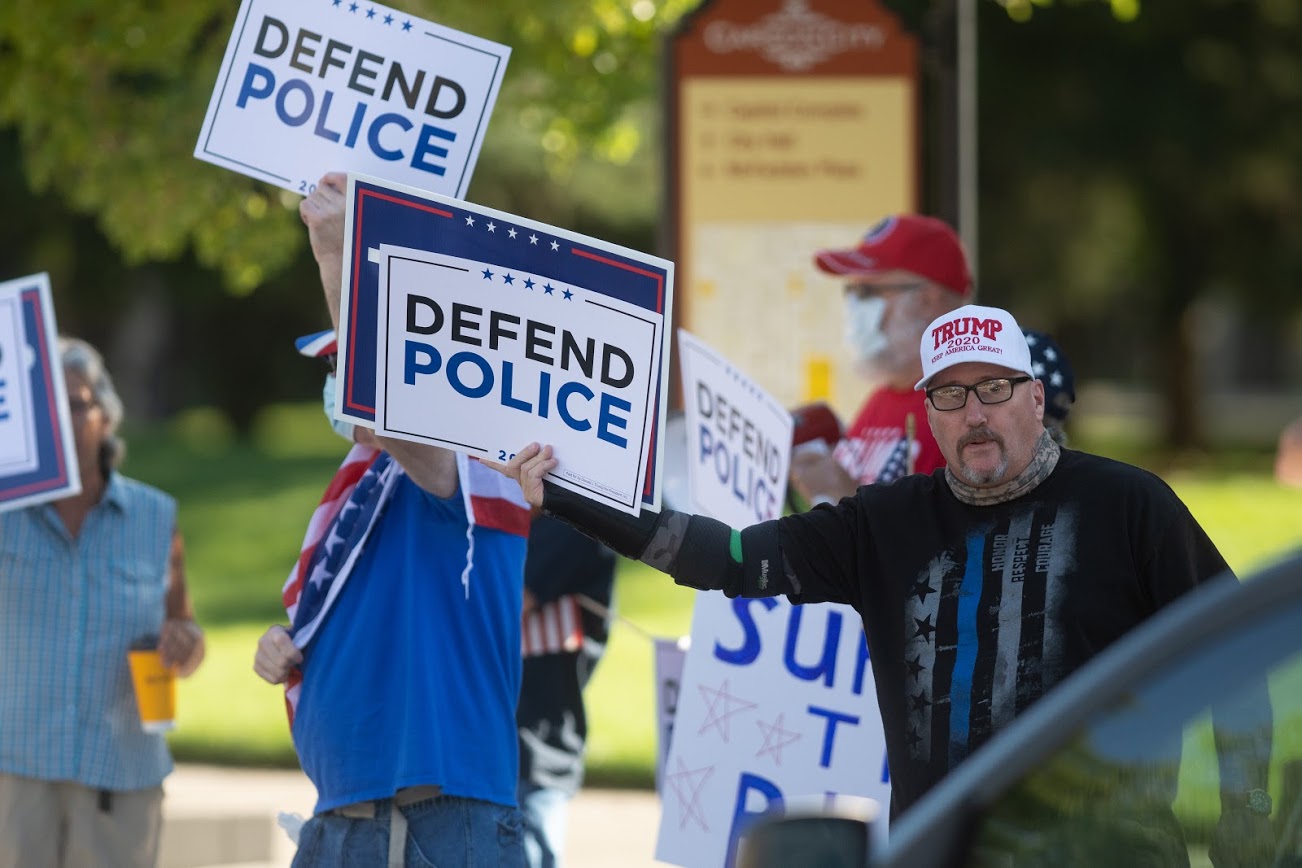 A measure to undo portions of a controversial "Peace Officers Bill of Rights" that passed last year was met with significant opposition, largely from people who said they didn't have enough time to understand the changes made in the bill because the language was revealed after a Senate hearing on the measure had already begun.
SB2 was unveiled on Saturday afternoon when a meeting to consider it was already underway, and while a hearing on another policing reform bill, AB3, was taking place in the Assembly. It changes elements of SB242, which was sponsored by Democratic Senate Majority Leader Nicole Cannizzaro and has become a rallying cry for activists who say it gave too much power to police officers accused of misconduct.
Cannizzaro said the bill was "really straightforward, timely and much-needed in these ever-changing times." She had acknowledged an openness to changes as Black Lives Matter protests swept the nation in recent months.
"The bill is reasonable, provides an appropriate level of accountability and affords protections for both our citizens and our hardworking peace officers," she said during the hearing, after which the Senate Committee of the Whole voted 13-8 along party lines to pass the bill out of committee and on to the full Senate.
The original SB242, which was passed with broad support from lawmakers during the 2019 legislative session, granted several powers and protections to police officers accused of misconduct, including:
Awarding back pay if an officer is suspended without pay pending the outcome of a criminal prosecution and is found not guilty or the case is dismissed
Requiring the questioning of a police officer by a superior to stop if the officer "reasonably believes" the questioning could result in punitive action and the officer requests legal or other representation
Prohibiting use of a compelled statement made by a police officer in a civil case without their consent
Prohibiting police agencies from launching investigations into officers if the complaint or allegation made against an officer happened more than one year before the complaint was filed
Prohibiting police agencies from reopening investigations until they discover "material new evidence," and prohibiting the reassignment of an officer without the officer's consent during a pending investigation or hearing
Requiring police agencies to provide a representative of a police officer under investigation any physical evidence, recordings or statements made by the individual police officer related to the investigation
Requiring any evidence obtained in violation of a police officer's rights to result in the automatic dismissal of an administrative proceeding or civil action against the officer
The bill was staunchly opposed at the time by several criminal justice reform advocates, who said it tipped the scales too far in favor of police officers and did not adequately give victims of police violence a fair chance at justice. The Las Vegas Metropolitan Police Department also opposed the bill, on grounds that it would interfere with the agency's ability to manage its officers.
But after several amendments, the measure passed easily through the Legislature (unanimously in the Senate and with only three no votes in the Assembly) and was signed into law by Gov. Steve Sisolak, who tweeted a photo of the bill signing.
But the late May police killing of George Floyd in Minneapolis, which spurred worldwide protests and calls for greater accountability for police, has renewed scrutiny of the bill. A group of public defenders and progressive groups issued an open letter last month asking the Legislature to repeal the bill.
SB2 modifies or eliminates several sections of the original SB242. The measure:
Eliminates a prohibition on using a police officer's compelled statement in a civil case without his or her consent
Removes the one-year statute of limitations on a police agency launching an investigation against an officer and replaces it with a requirement that an investigation be launched "within a reasonable period of time" after a complaint or allegation is filed, and sets a 5 year statute of limitations for an investigation to be launched
Eliminates a prohibition on reopening an investigation without "new material evidence"
Eliminates a prohibition on reassigning officers under investigation without their consent
Changes process by which a representative of a police officer under investigation can inspect evidence against an officer. Current laws allows the representative of an officer to inspect evidence during an investigation, and to copy the entire file if they appeal. SB2 now limits the inspection to only after an investigation is concluded and if the agency intends to proceed with punitive action.
Removes the requirement that a court or arbitrator automatically dismiss any case in which evidence was acquired in violation of a police officer's rights. SB2 now requires that arbitrator or judge exclude the evidence and only dismiss the case if the evidence was obtained in bad faith
But many progressive activists and law enforcement unions called in during the public testimony portion of the hearing to oppose the bill. Progressives are seeking a full repeal of all sections of SB242, and members of law enforcement are asking lawmakers to take the issue up during the 2021 Legislature.
J.D. Klippenstein, head of the social justice advocacy group ACTIONN, said now was a moment for more dramatic changes in policing, not minor tweaks and adjustments. He called for a complete repeal of SB242.
Gary Peck, former leader of the ACLU of Nevada, said SB242 is "the most tone deaf policing bill" he's seen in 25 years in Nevada and criticized it as an "abomination and embarrassment."
Others, including Las Vegas Police Protective Association Steve Grammas, opposed SB2 for the opposite reasons — that it removed protections for police officers. He said SB242 was the product of months of work to safeguard the rights of accused officers, and that he hadn't heard of any officers who were not held accountable because it was in place.
One officer who called in during public comment, Brandon Cassinelli, criticized the measure as a response to identity politics and said it would lead to a mass exodus of officers, lower the quality of applicants, and prompt the "outright loss of officers due to them being murdered."
"Stripping civil liberties away from good officers with this bill is not the same as holding bad ones accountable," he said. "If you choose to pass legislation that is ill-informed and an obvious response to identity politics generated by an angry mob, I would ask you who you hope to rely upon to defend you from that very angry mob."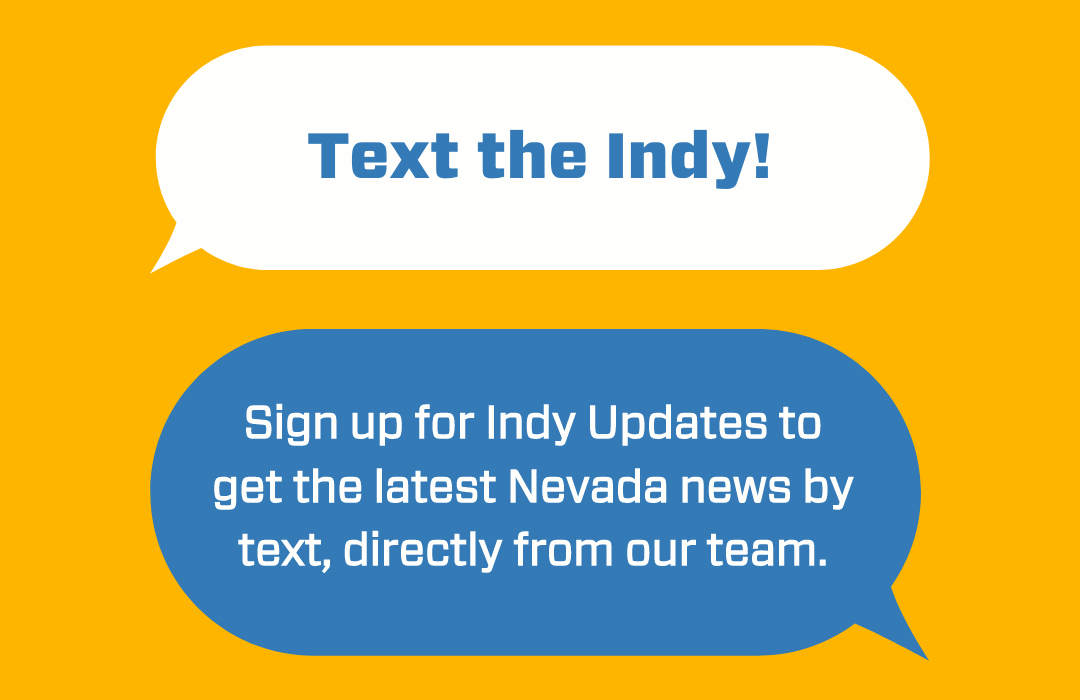 Featured Videos
Comment Policy (updated 4/20/2021): Please keep your comments civil. We reserve the right to delete comments or ban users who engage in personal attacks, use an excess of profanity, make verifiably false statements or are otherwise nasty. Comments that contain links must be approved by admin.